Products in this test
Choosing a computer often becomes a discussion of "them" versus "us" between PC and Mac fans. But even though both platforms have their special, strong points, the choice for most people can be subordinate. Should you "just" write, calculate, surf and attend video conferences, there is no difference. And in fact, you do not need a Mac or PC.
Chromebooks are built on a variant of Linus, and the Chrome browser fills the role of the desktop on PC and Mac. The operating system was developed by Google and is free to use for hardware manufacturers. One could say that Chromebooks are for computers what Android is for mobiles. When Microsoft was allowed to maintain its overall dominance in the computer world, Chromebooks are relegated to third place. And it is a very small third place, except in the education sector. Schools have adopted the lightweight machines, and in the US, Chromebooks are in more than half of the school machine market.
The first Chromebooks came in 2011, and it must be admitted that they were very limited. You could only work online, and only with the programs that could be run in the browser. In return, the price was half that of an iPad.
The problem of lack of programs is now solved. Today, it's possible to run Android apps from Google Play, and that means you can run all the apps you know from your mobile – but in full screen and with a mouse and keyboard.
Programs for all purposes
Thanks to the ability to run Android apps, all the indispensable applications from the mobile are supported. Including Vipps (and MobilePay and Swish for our Danish and Swedish brothers). And if you do not like Google's online office suite, Google Docs, you can get all Microsoft Office applications in Android editions. They are not as advanced as the Windows and Mac versions, but in return they are free. Even in your free time, you are not left in the lurch. Both TV stations and streaming services have apps in the Play Store. In fact, the likelihood of finding an Android streaming app is greater than on smart TV platforms.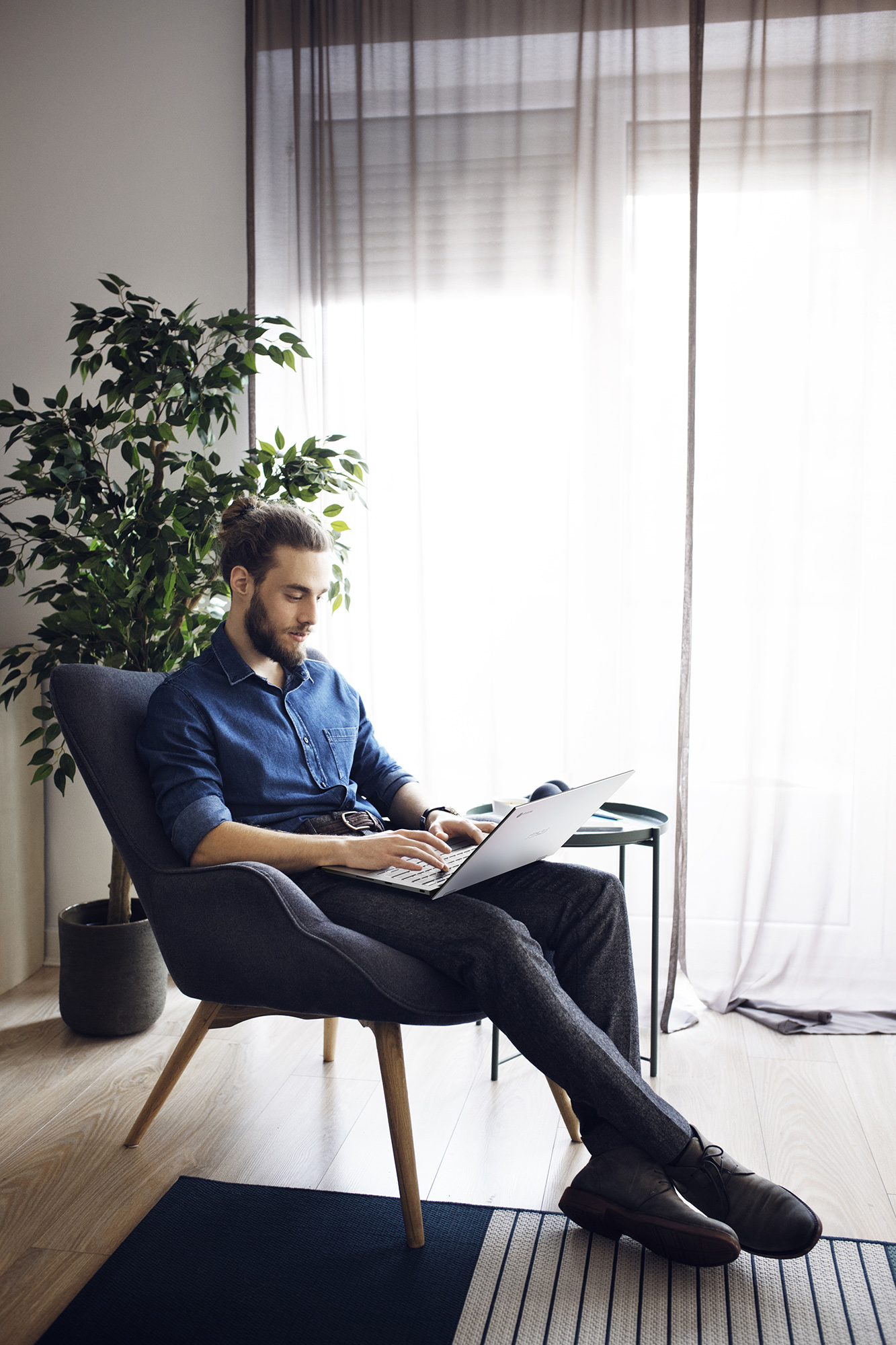 Not for the heavy tasks
Chromebooks are lightweight and often inexpensive, and cover most needs. But if you are professionally creative, the answer is still a PC or a Mac. The heavy programs for graphics, animation, sound and video are not found on web or Android versions. And it also needs heavier hardware.
Gamers must also look elsewhere. Firstly, the biggest game titles are not made for Android, and secondly, hefty 3D graphics do not rhyme with lightweight hardware. In all three machines, the graphics processor is Intel UHD Graphics 615, which has no other advantages than low price and low power consumption. Even compared to mobiles, the graphics on the three Chromebooks are slow.
Get started right away
Chromebooks may not be designed for heavy, tough tasks. On the other hand, they are formidable sprinters who get started faster than any other machine. From the time you press the power button until the machine is ready, only a few seconds pass. If you then turn off at all – for a Chromebook can lie dormant with the lid closed for days, without it being visible on the battery stand. It makes them absolutely perfect as study or entertainment machines.
Not just a discount
Chromebooks have a reputation for being cheap, and that's not wrong either. Free operating system shaves a good deal of the price to begin with, and in addition, the Linux-based ChromeOS manages with more modest hardware than Windows and MacOS.
But that does not mean that all Chromebooks are budget models. Gorgeous machines are also made for demanding customers, who have only seen the charm in making things a little easier.
In this test, we have selected three Chromebooks in each price range. The purpose is not to decide which one is best – because it almost pays for itself in advance – but to show what you get for your money based on budget. For the same reason, the three selected models are from the same manufacturer so that there is no question of one brand in relation to the other.
As powerful as a PC
The top model looks and behaves like a gorgeous Ultrabook, but costs the same as a mid-range PC.
Our verdict
Convincing build quality and gorgeous touch screen. The processor is faster than most Windows laptops.
It still cannot run Windows programs. You can get an excellent Windows machine for the same price.
Processor: 1.6 GHz Intel Core i5-10210U (quad-core, 8 wires)
Screen: 14 "Full HD (1920 x 1080 pixels), 60 Hz 100% sRGB with 360 degree hinges
Memory: 8 GB
Graphics: Intel UHD Graphics 615
Operating system: ChromeOS
Storage: 256 GB SSD
Dimensions and weight: 32.0 x 1.4 x 20.5 cm (WxHxD) / 1.1 kg
Other: HD webcam, WiFi 802.11ac, Bluetooth 5.0, 2 x USB-C, 1 x USB 3, 3.5 mm audio jack, micro SD card reader
Battery life: up to 12 hours
Web: asus.com
show more
show less
With a weight of 1.1 kg and an aluminum case, the Asus C436FA-E10035 looks like a business Ultrabook. Something it is too. In the top model, Asus has gone all the way, and has provided it with the best quality hardware. And it honestly makes my own Ultrabook laptop, placed next to it, look dull and boring.
The cabinet is milled in a piece of aluminum and razor sharp. The 14 "screen is clear and colorful, and has only a narrow frame around the image. And the keyboard and touchpad look a little nicer, which is needed to defend the price.
As on the other test models, the screen resolution is Full HD, so you do not get extra screen space by going up in price. The screen has a touch and 360-degree hinges, so the machine can also be used as a tablet.
These are exactly the same inputs and outputs as on the other two machines: three USB ports (two USB-C), card reader and 3.5 mm minijack for audio.
Like a modern laptop
The processor is a 10th generation Intel Core i5 at 1.6 GHz and with 8 GB of RAM. That is, the same as one would expect to find in a Windows Ultrabook PC today.
Where the other two Chromebooks in the test used FLASH-RAM for storage, the C436 has a proper SSD. It means something for both speed and capacity. With 256 GB of storage, we are in the same class as regular laptops, and it provides space for all the programs and data you can imagine using. Not least because Android apps often take up far less space than PC and Mac applications.
Usually you do not turn off a Chromebook, but just fold the lid. However, if the machine is still turned off, the C436 shows the strength of the operating system. The start-up takes less than five seconds!
Benchmark
With a 10th generation 1.6 GHz Intel Core i5-1021U with four cores and eight wires on board, performance is better than most Ultrabooks. In the Octane 2.0 browser test, the C436 achieves a score of 32,374. It is significantly better than my own i7-based laptop. The Geekbench 5 test speaks the same language: 947 in single-core and 3061 in multi-core is a great score. The multi-core result is twice as good as the intermediate model – which is also reasonable, as there are twice as many processor threads for the task.
A Chromebook will most often be used for office applications. It is simulated by the PCMark Work test. And 19,683 is a convincing score!
Although 3D graphics are not what Chromebooks are built for, we had to give it a try. A score in the 3DMark Slingshot test of 3232 is nothing to brag about. That is less than half of what mobile phones at the same price can do.
All in all, the Asus C436FA is a compelling machine that will do well in your bag. But we are also up in a price range where you can find really good conventional PCs, such as the Acer Swift 5.
Conclusion
The Asus C436FA-E10035 is a Chromebook with a performance that surpasses most laptops and MacBooks. With a sleek 360-degree screen, good storage space and great build quality, it has everything you get from a serious laptop.
However, this also applies to the price, because you can find laptops in the same quality at almost the same price. So do not choose your Chromebook for the money. Take it instead for the comfort and lack of trouble.
Cut to the bone
Even though the price for Asus C425TA-H50039 is low, you actually get a pretty sensible laptop. But do not have unrealistically high expectations.
Our verdict
You get a perfectly ok laptop at a lower price than the mid-range mobile. It runs for a long time on one charge.
The processor isn't really fast! The laptop feels like it is built out of plastic.
Processor: 1.6 GHz Intel Pentium Gold 4415Y (dual-core, 4-threads)
Screen: 14 "Full HD (1920 x 1080 pixels), 60 Hz
Memory: 4 GB
Graphics: Intel UHD Graphics 615
Operating system: ChromeOS
Storage: 32 GB eMMC
Dimensions and weight: 32.2 x 1.7 x 20.8 cm (WxHxD) / 1.3 kg
Other: 720p webcam, WiFi 802.11ac, Bluetooth 5.0, 2 x USB-C, 1 x USB 3, 3.5 mm audio jack, micro SD card reader
Battery life: up to 12 hours
Web: asus.com
show more
show less
"Cheap" is the word most people associate with Chromebooks. That way, the Asus C425TA-H50039 looks like a typical Chromebook.
You can not see that, however, because it is very pretty. At first glance, it can easily be confused with a mid-range Ultrabook PC. On closer inspection, however, the cabinet is not milled out of aluminum, but injection molded in plastic. It is revealed with the "corner test". When lifting the opened machine by touching the front left corner, the entire cabinet turns several centimeters. I'm also a little worried about whether the screen with the narrow edge and plastic hinges, in the long run will withstand being opened and closed thousands of times.
Cheap or not – the workmanship is so absolutely gorgeous. The screen, which has Full HD resolution (1920 x 1080 pixels), is not overwhelmingly bright or contrast-rich, but perfectly fine and expedient. The keyboard does not feel as tight and precise as on the two more expensive models. But if you are not going to write a generation novel on it, it works fine. And the trackpad is large and responds well.
The Asus C425TA is available in several variants. In the tested one, which is the economy model among economy models, is a 1.6 GHz Pentium Gold processor. Which only serves to illustrate that not all that shines is gold. It is a slow processor that first and foremost excels with its low price.
Benchmark
It's easy to forget how much Turbo-boost on Intel Core processors means – until you meet a processor without! The 1.6 GHz Pentium 5515Y, which sits in the Asus C425TA, is exactly half as fast as the 1.6 GHz i5 processor that sits in the most expensive model in the test.
The Geekbench 5 test therefore ends with a score of 388 in single-core and 743 in multi-core. It is on par with a mobile at the same price. The Octane 2.0 test gets a score of 11,216. It is definitely not something to brag about, but shows that the machine is fast enough for normal office use – if you are not too impatient.
The PCMark Work 2.0 test, which simulates typical office applications, ends with a score of 11,060. That's low, but enough.
An anemic processor and Intel HD Graphics integrated motherboard graphics are not the way to fast 3D graphics. We still pushed the 3DMark Sling Shot Extreme graphics test on the C425TA. It ran, but gaming is not what the computer is best at!
Conclusion
Although the Asus C425TA-H50039 is among the cheapest 14-inch Full HD laptops you can find, it does not seem cheap. At least not as long as you remember to lift it with both hands.
Processor, RAM and storage space are cut to an absolute minimum. But thanks to the frugal ChromeOS and the less demanding Android apps, it works. If you have money for just a little more, you should look at the slightly more generously equipped editions.
You get everything you need
It looks like a business Ultrabook, but the price is like an economy model. You get everything you need - so why pay more?
Our verdict
Slim and gorgeous aluminum cabinet, good 360-degree touch screen. Quick to use.
A little heavier than the top model which only costs a little more. Not as flexible as a PC.
Processor: 1.3 GHz Intel Core i5-8200Y (dual-core, 4-threads)
Screen: 14 "Full HD (1920 x 1080 pixels), 60 Hz 100% sRGB touch screen with 360 degree hinges
Memory: 8 GB
Graphics: Intel UHD Graphics 615
Operating system: ChromeOS
Storage: 128 GB eMMC
Dimensions and weight: 32.1 x 1.6 x 20.2 cm (WxHxD) / 1.5 kg
Other: HD webcam, WiFi 802.11ac, Bluetooth 5.0, 2 x USB-C, 1 x USB 3, 3.5 mm audio jack, micro SD card reader
Battery life: up to 10 hours
Web: asus.com
show more
show less
The Asus C434TA does not just look like a luxury Ultrabook. It feels that way too. The wedge-shaped cabinet is not just aluminum-colored: it is a real product. It also means that the machine seems significantly more stable. You can lift it in a corner without it flowing out like one of Salvador Dalí's molten bells.
The hinges on the screen are made of solid steel that seems to be able to withstand being twisted around many times. And they will be twisted around, as the screen is a 360 degree touch screen. It makes sense on a machine that can easily become the family's favorite screen number two – for sofa entertainment when the TV is busy.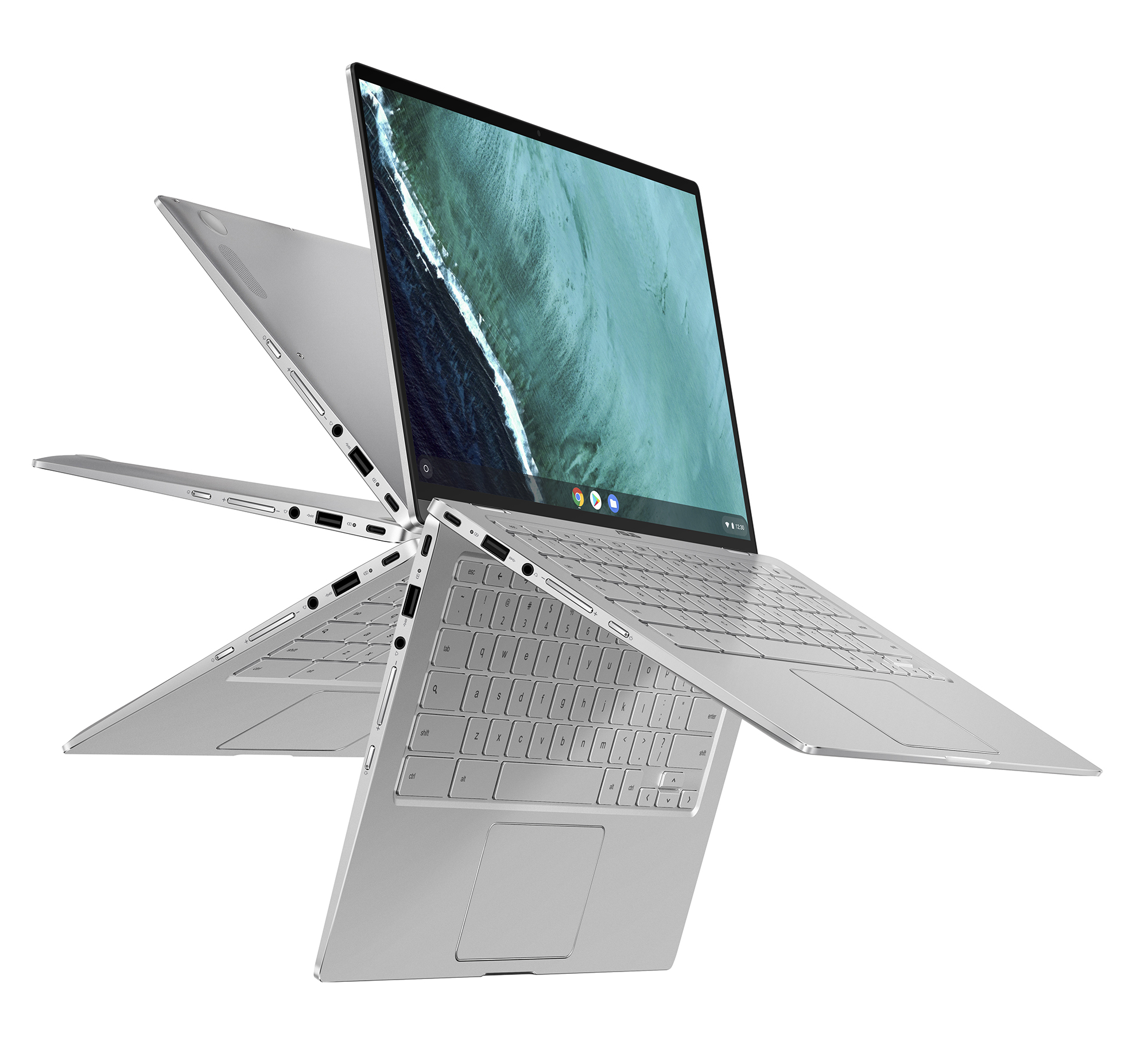 The Asus C434 is the heaviest of the three Chromebooks, but 1.5 kg for a 14 "metal case is still lightweight.
The screen has Full HD resolution, and is comfortably clear and contrast-rich. There is 8 GB of RAM in the machine. The only thing that differs from regular laptops is that the storage takes place in FLASH-RAM, and that there is only 128 GB available.
It has the inputs and outputs one would expect on a similar conventional laptop. Two USB-C ports, an "old-fashioned" USB port and a card reader. And although ChromeOS does not have the same gigantic driver library as Windows, it was easy to connect a webcam and external USB sound card.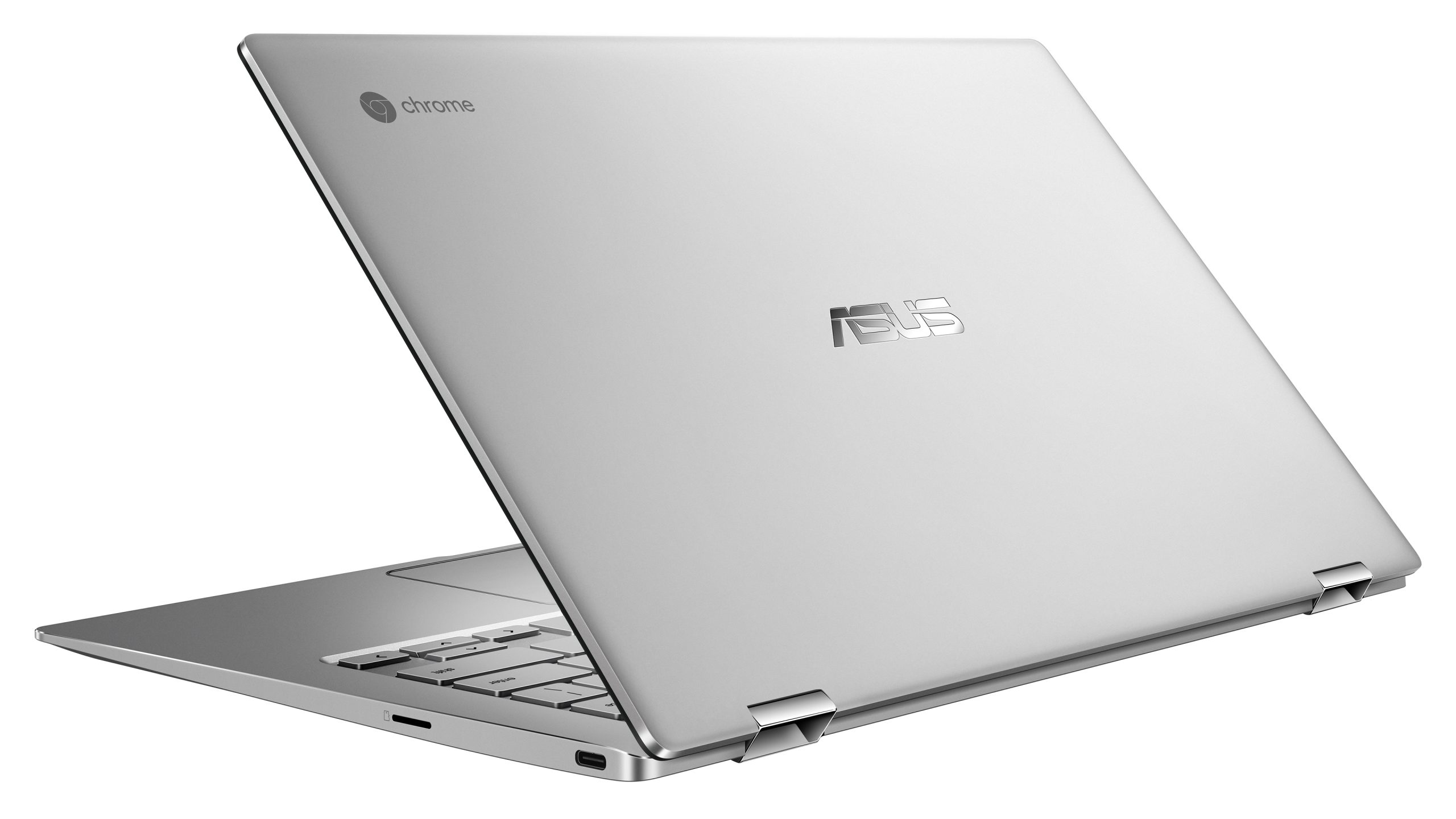 Benchmark
The processor in the C434TA is a real Core i5 – and not an outdated Pentium. Admittedly, it's just an eighth-generation 1.3GHz dual-core processor, but it's still about twice as fast as the Pentium Gold processor in the cheap model. Expressed in numbers, it achieves a Geekbench 5 score of 769 in single-core and 1431 in multi-core. And the browser-based Octane 2.0 test tops at 27,866. Almost three times as good as the smallest model – and just slightly below the top model.
The PCMark Work test (which was run on the mobile version) ends with a result of 14,759. It is so absolutely usable for work use. But since it's a Chromebook, you have to settle for the Android versions of the office applications. Which is enough for most needs – and completely free.
Intel HD Graphics graphics processor is not designed for 3D graphics. This is proven by the Sling Shot Extreme test, which ends with a score of 2590. Nor is it what it will be used for – but more for PowerPoint presentations and Netflix movies. And it does it excellently.
This also applies to all three machines in the test, which use the same graphics processor.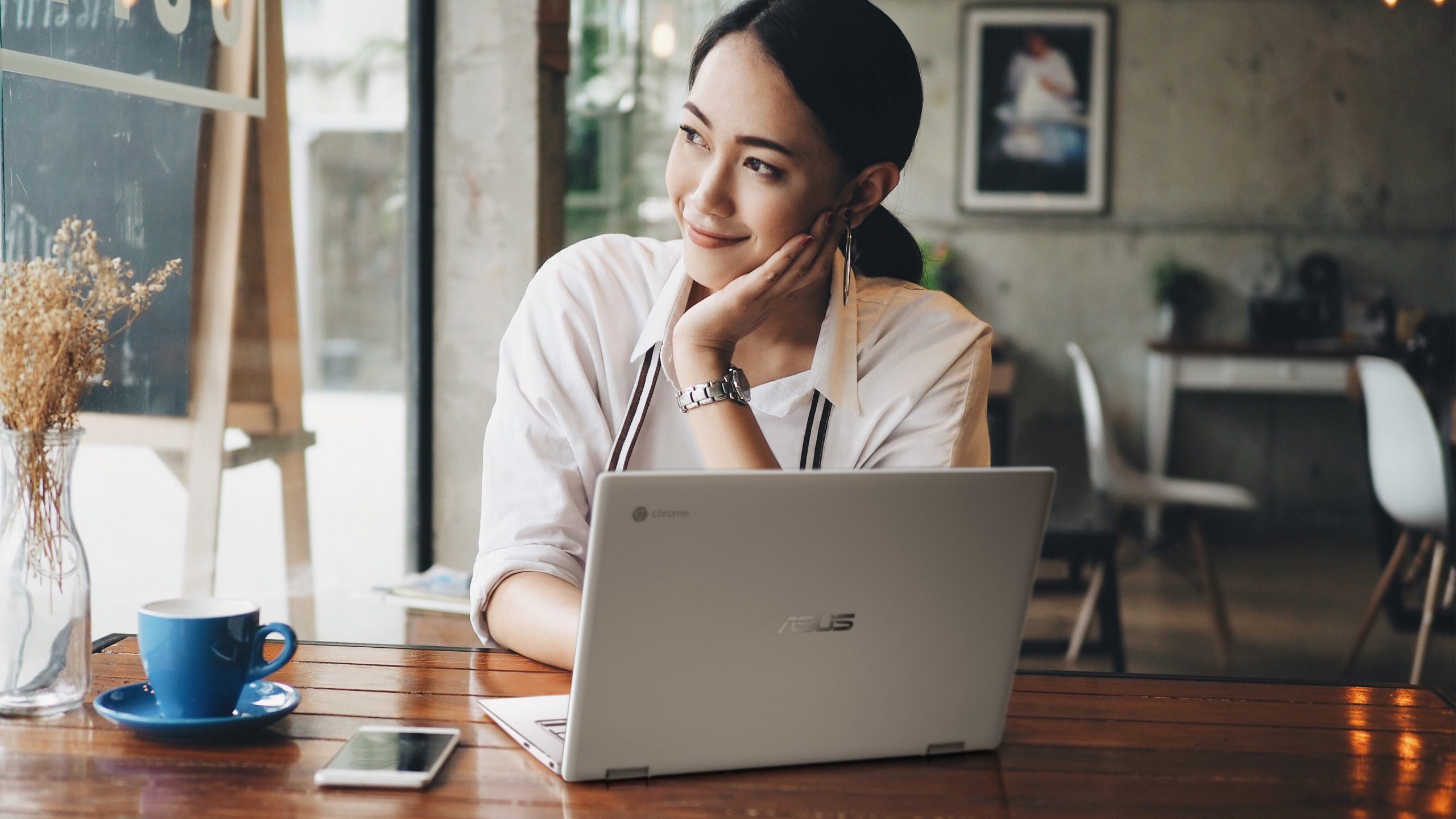 Conclusion
The Asus C434TA-E1008 is twice as expensive as the cheapest in the test, but it gives you quite a lot of machine for the money. It is generally just as fast, and has as good a screen as the top model – but is comfortably cheaper.
Compared to conventional laptops for the same price, you get a nicer and more luxurious build quality, and higher speed. But at the expense of the ability to run the professional editions of the office and graphics programs. Which still requires a more powerful and expensive machine.