The Asus C434TA does not just look like a luxury Ultrabook. It feels that way too. The wedge-shaped cabinet is not just aluminum-colored: it is a real product. It also means that the machine seems significantly more stable. You can lift it in a corner without it flowing out like one of Salvador Dalí's molten bells.
The hinges on the screen are made of solid steel that seems to be able to withstand being twisted around many times. And they will be twisted around, as the screen is a 360 degree touch screen. It makes sense on a machine that can easily become the family's favorite screen number two – for sofa entertainment when the TV is busy.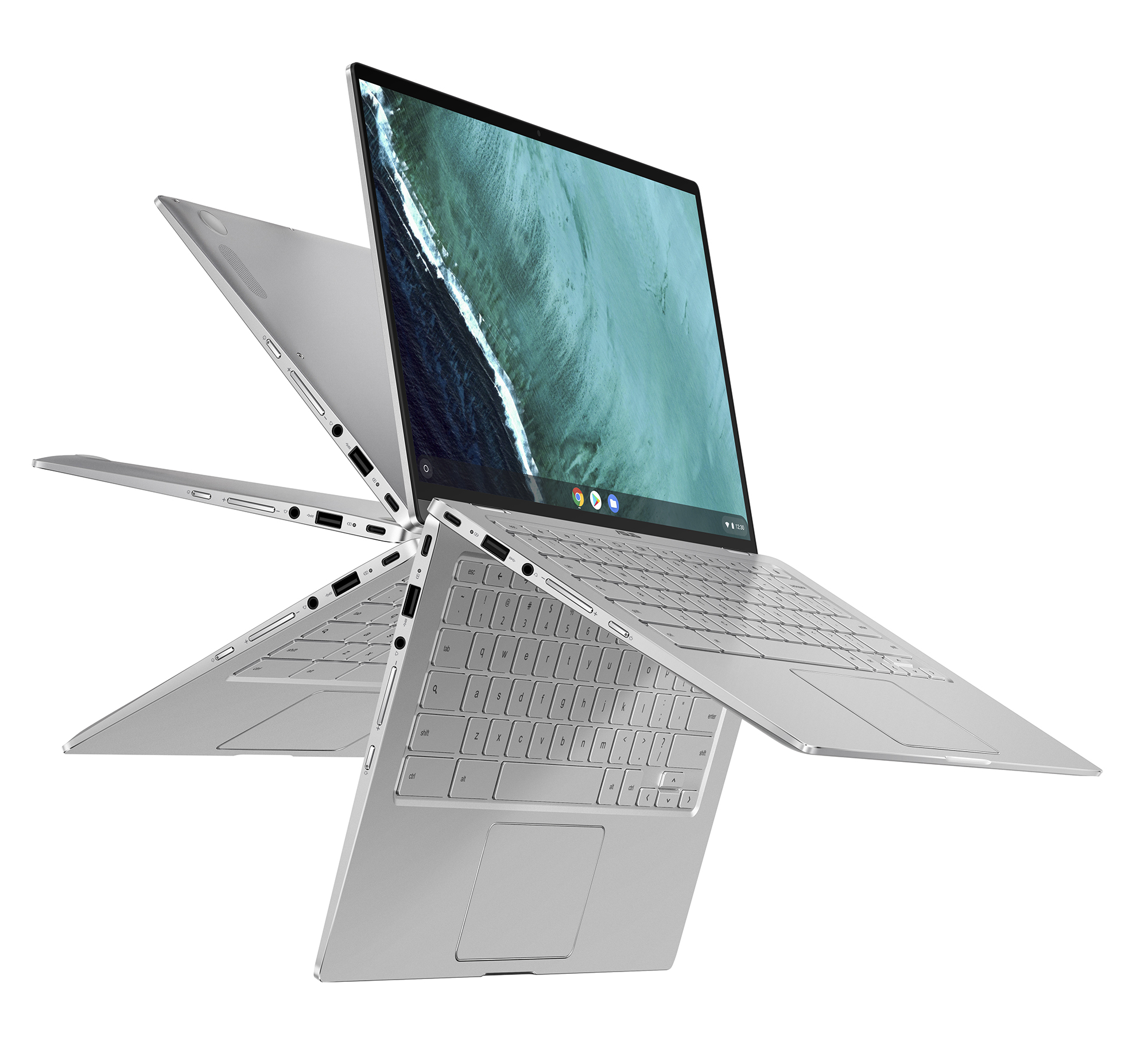 The Asus C434 is the heaviest of the three Chromebooks, but 1.5 kg for a 14 "metal case is still lightweight.
The screen has Full HD resolution, and is comfortably clear and contrast-rich. There is 8 GB of RAM in the machine. The only thing that differs from regular laptops is that the storage takes place in FLASH-RAM, and that there is only 128 GB available.
It has the inputs and outputs one would expect on a similar conventional laptop. Two USB-C ports, an "old-fashioned" USB port and a card reader. And although ChromeOS does not have the same gigantic driver library as Windows, it was easy to connect a webcam and external USB sound card.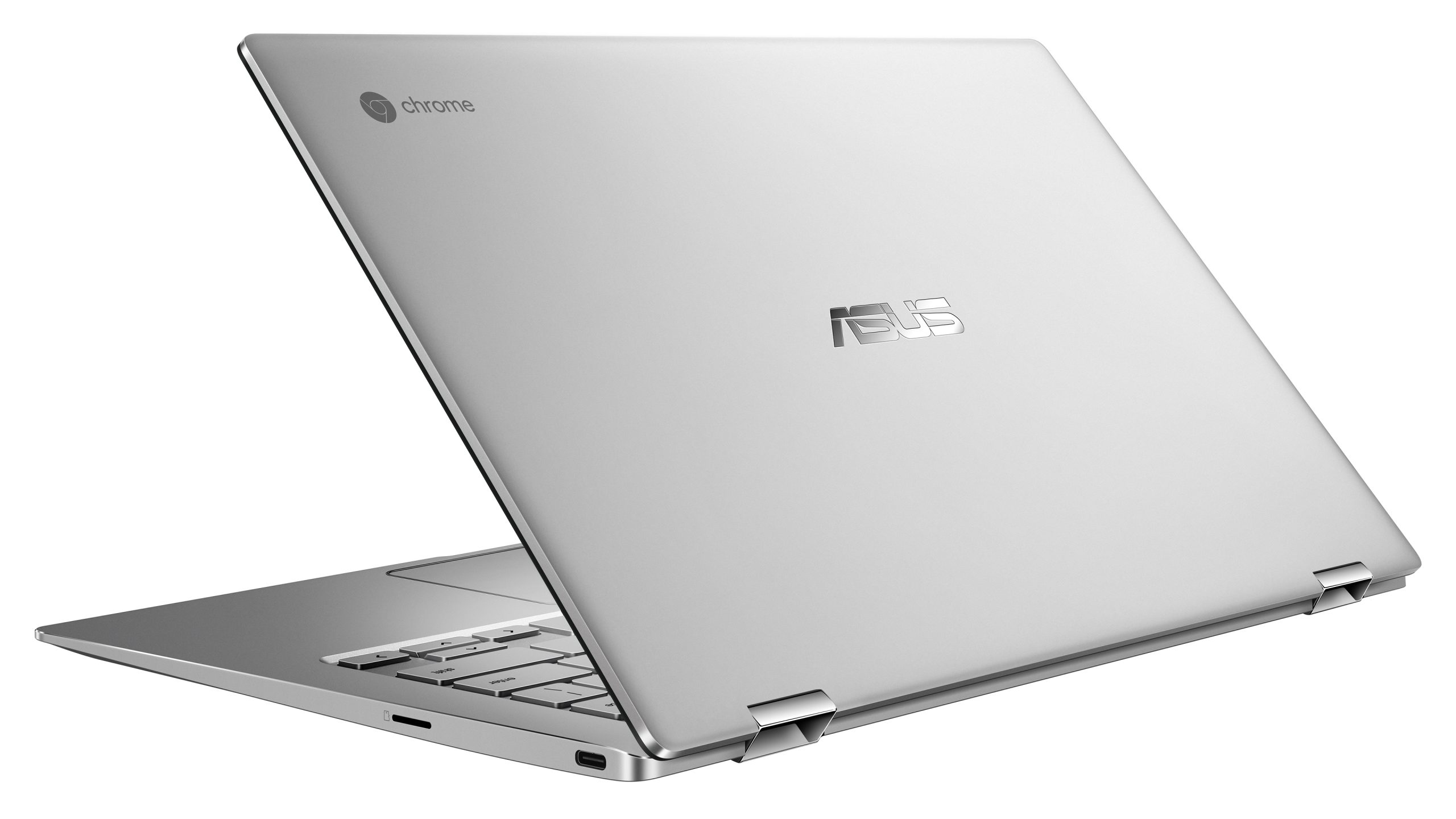 Benchmark
The processor in the C434TA is a real Core i5 – and not an outdated Pentium. Admittedly, it's just an eighth-generation 1.3GHz dual-core processor, but it's still about twice as fast as the Pentium Gold processor in the cheap model. Expressed in numbers, it achieves a Geekbench 5 score of 769 in single-core and 1431 in multi-core. And the browser-based Octane 2.0 test tops at 27,866. Almost three times as good as the smallest model – and just slightly below the top model.
The PCMark Work test (which was run on the mobile version) ends with a result of 14,759. It is so absolutely usable for work use. But since it's a Chromebook, you have to settle for the Android versions of the office applications. Which is enough for most needs – and completely free.
Intel HD Graphics graphics processor is not designed for 3D graphics. This is proven by the Sling Shot Extreme test, which ends with a score of 2590. Nor is it what it will be used for – but more for PowerPoint presentations and Netflix movies. And it does it excellently.
This also applies to all three machines in the test, which use the same graphics processor.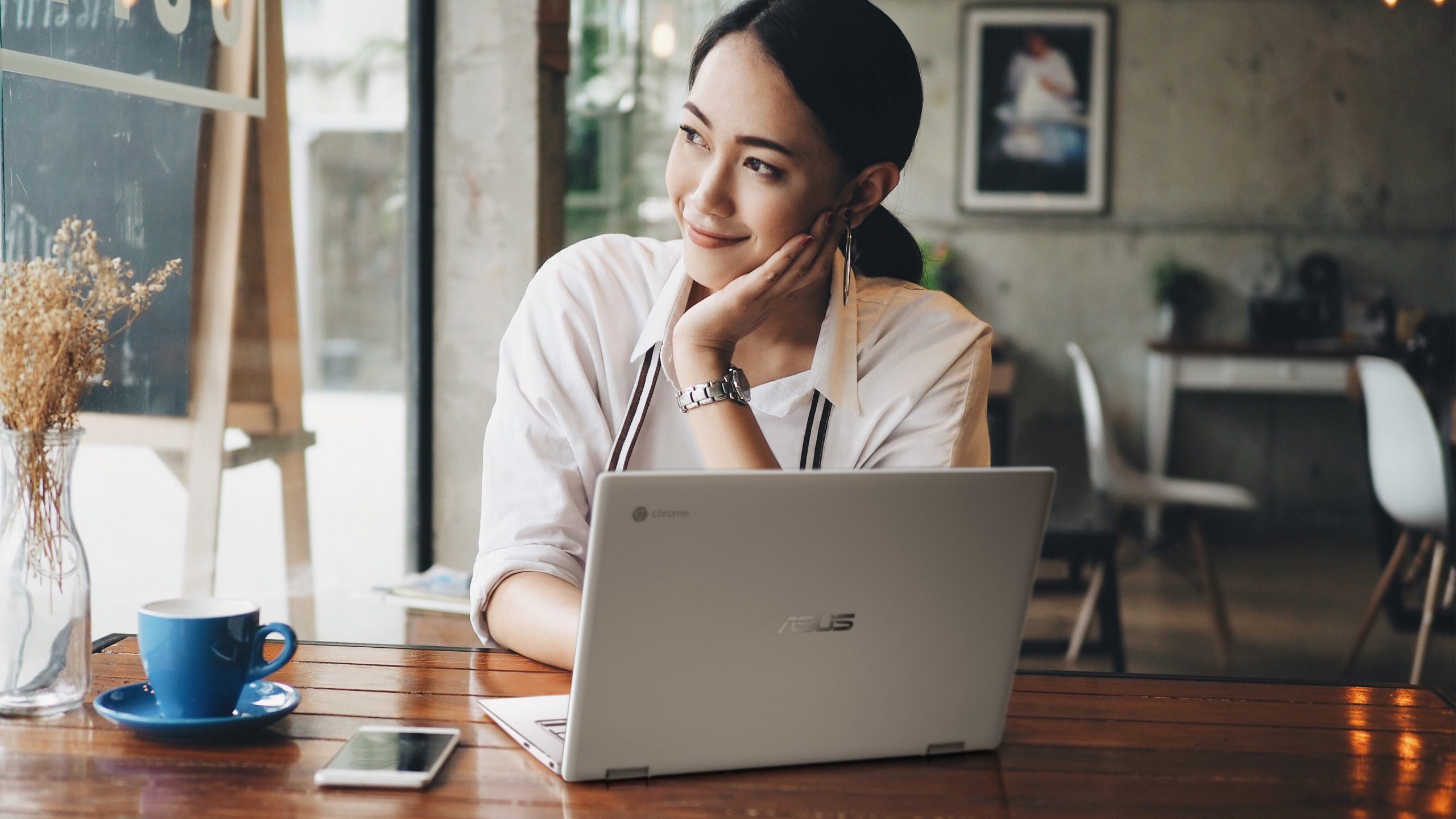 Conclusion
The Asus C434TA-E1008 is twice as expensive as the cheapest in the test, but it gives you quite a lot of machine for the money. It is generally just as fast, and has as good a screen as the top model – but is comfortably cheaper.
Compared to conventional laptops for the same price, you get a nicer and more luxurious build quality, and higher speed. But at the expense of the ability to run the professional editions of the office and graphics programs. Which still requires a more powerful and expensive machine.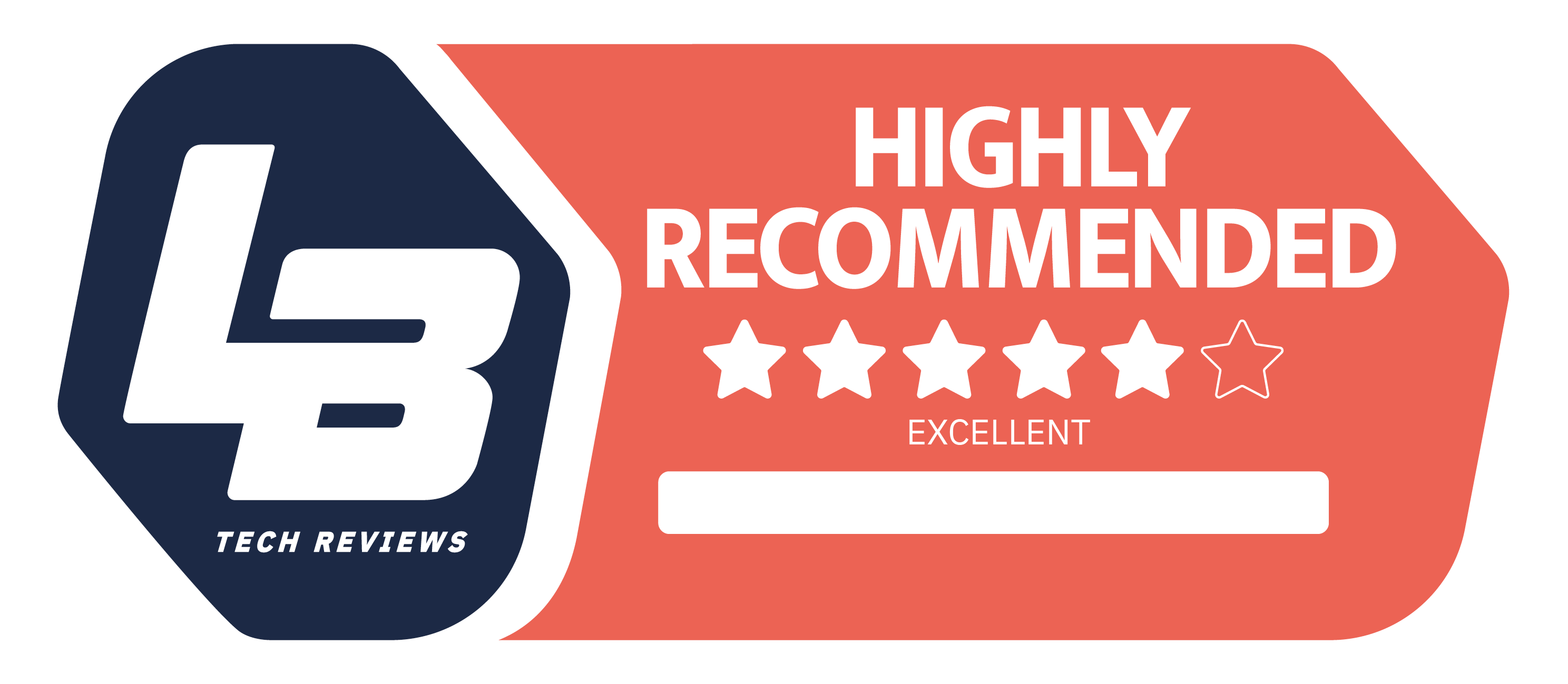 Premium
We think
Slim and gorgeous aluminum cabinet, good 360-degree touch screen. Quick to use.
A little heavier than the top model which only costs a little more. Not as flexible as a PC.