M&K Sound is well known in the home theater world for its iconic surround speakers – a popular choice among both professional sound engineers and discerning film enthusiasts. They are also notorious for their hard-hitting and deep-digging subwoofers! But there is no point in resting on your laurels, even for a producer like M&K …
Now the Danish speaker maker is working on not just one, but two new subwoofer series. The range ranges from the more compact variants to some really "adult" bass boxes!
M&K Sound X10+, X12+ and X15+
For years, M&K has sworn to double 12″ woofers, even for its biggest and most expensive models. But not anymore: In the new X-Series, they are introducing for the first time a 15-inch X15+ as the extreme model. In addition, the "little brothers" X12+ and X10+ come with 12 and 10 inches, respectively.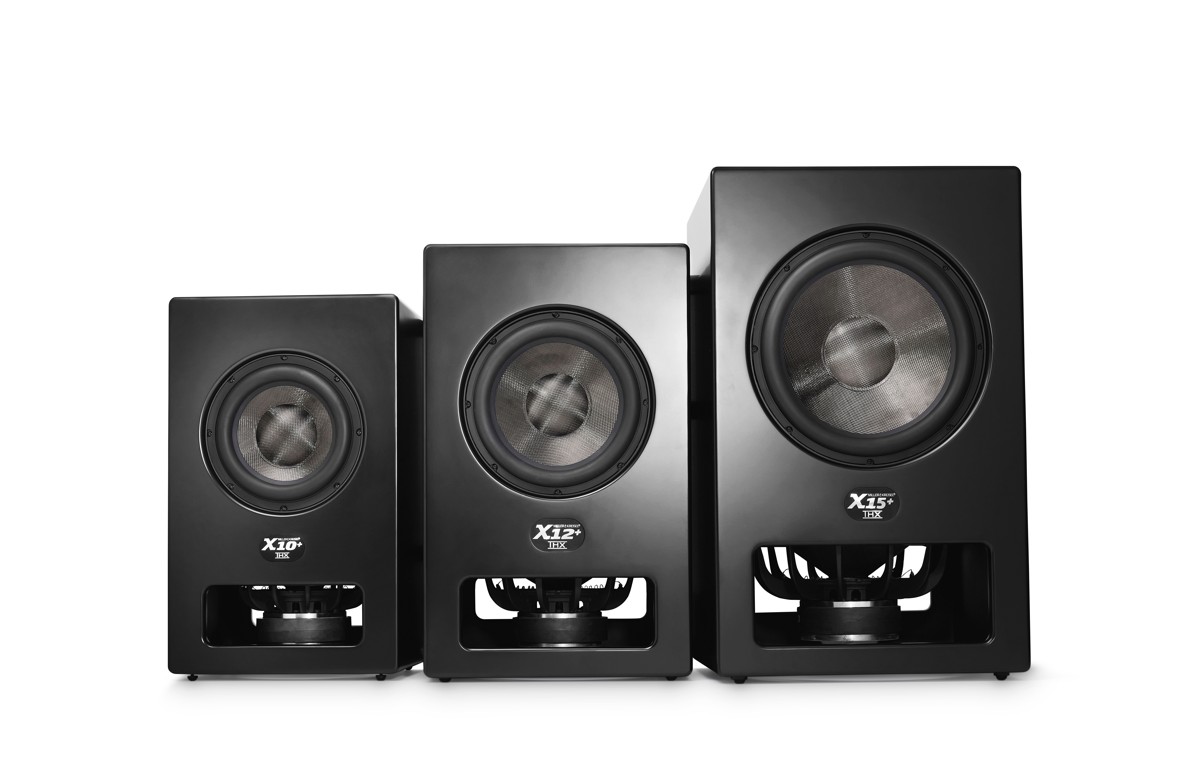 The top models in the X-series use double bass elements in a so-called push-pull configuration – the same principle that M&K has been known for for years. This helps to reduce distortion, while the subwoofer is able to move a lot of air.
The cabinets are made of 25mm MDF, with internal bracing to avoid panel resonances. The bass port at the bottom has also been made larger to avoid turbulence. Furthermore, M&K has focused on making the subwoofers a little nicer to look at, with rounded corners and invisible magnets for the grills. Not that they look any less intimidating for that reason…!
The woofers are of a new type with extra long stroke and a diaphragm woven in carbon fiber. The amplifiers have also been upgraded with ICE class D amplifiers of 700, 600 and 500 Watt RMS, respectively, with double peak power. All of the X models are certified by THX, where X15+ has received a so-called THX Dominus certification for extra large rooms (up to 184 m³).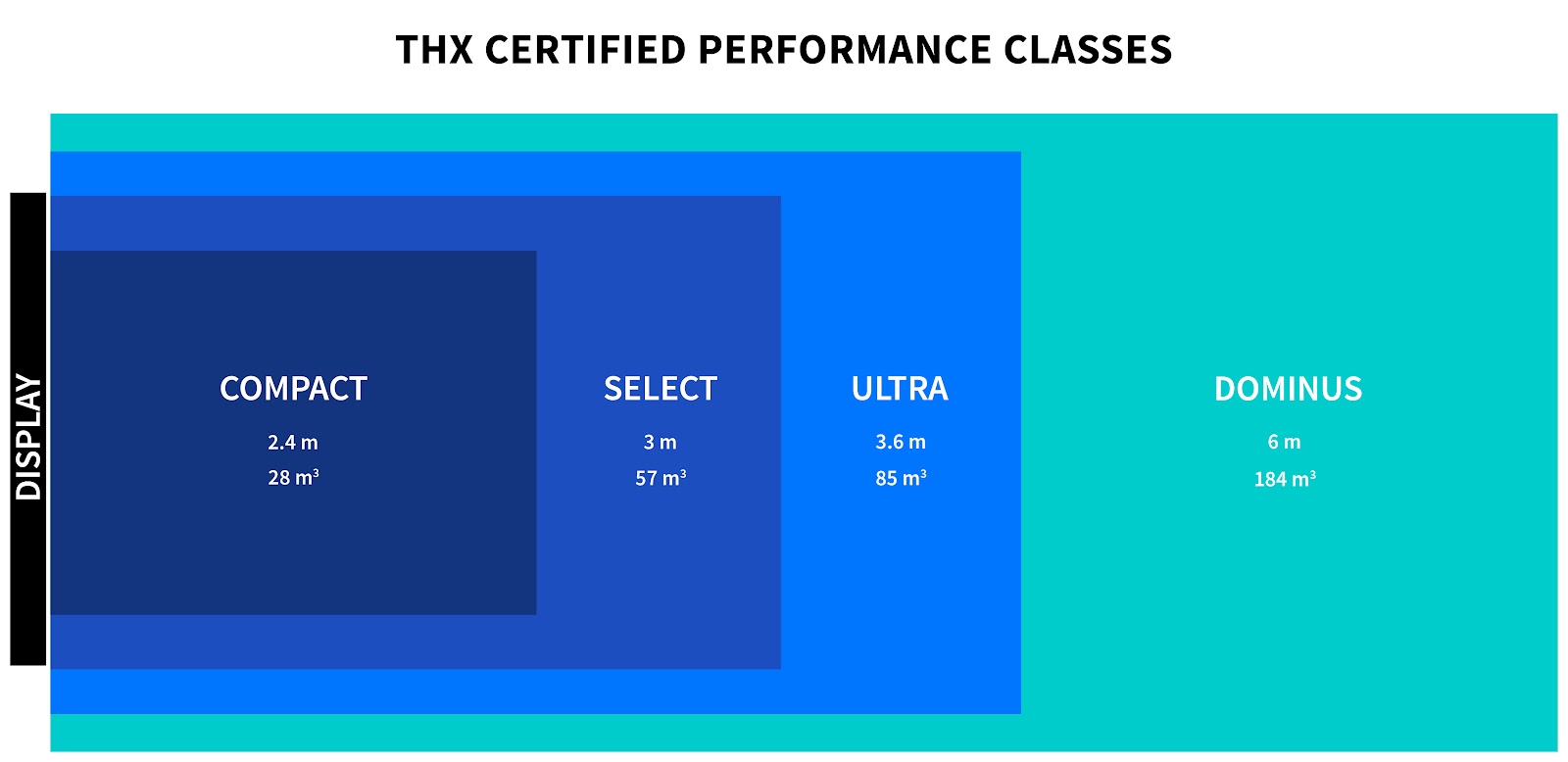 M&K Sound V10+, V12+ and V15+
In addition to the intimidating models in the X-Series, M&K also releases three new models in the more compact and room-friendly V-Series. But also these have been given larger woofers than before, with a solid 15-inch in the V15+.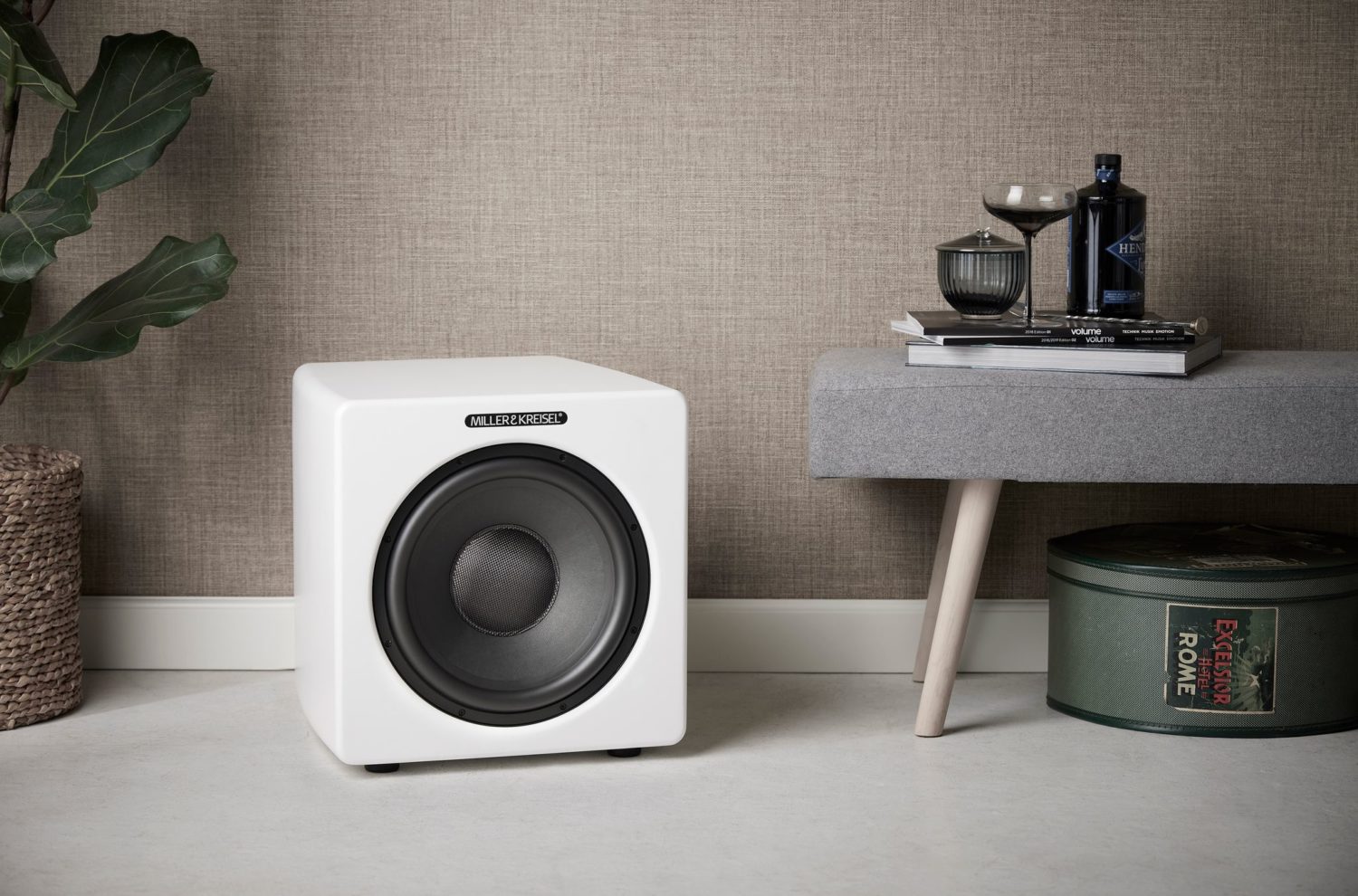 The new models have also been given increased amplifier power of 300, 400, and 500 watts continuously, respectively. The larger V15+ and V12+ models are THX Ultra-certified, and can be both controlled and adjusted via M & K's new app, that can be downloaded for iOS and Android. Delivered in white or black cabinet finish.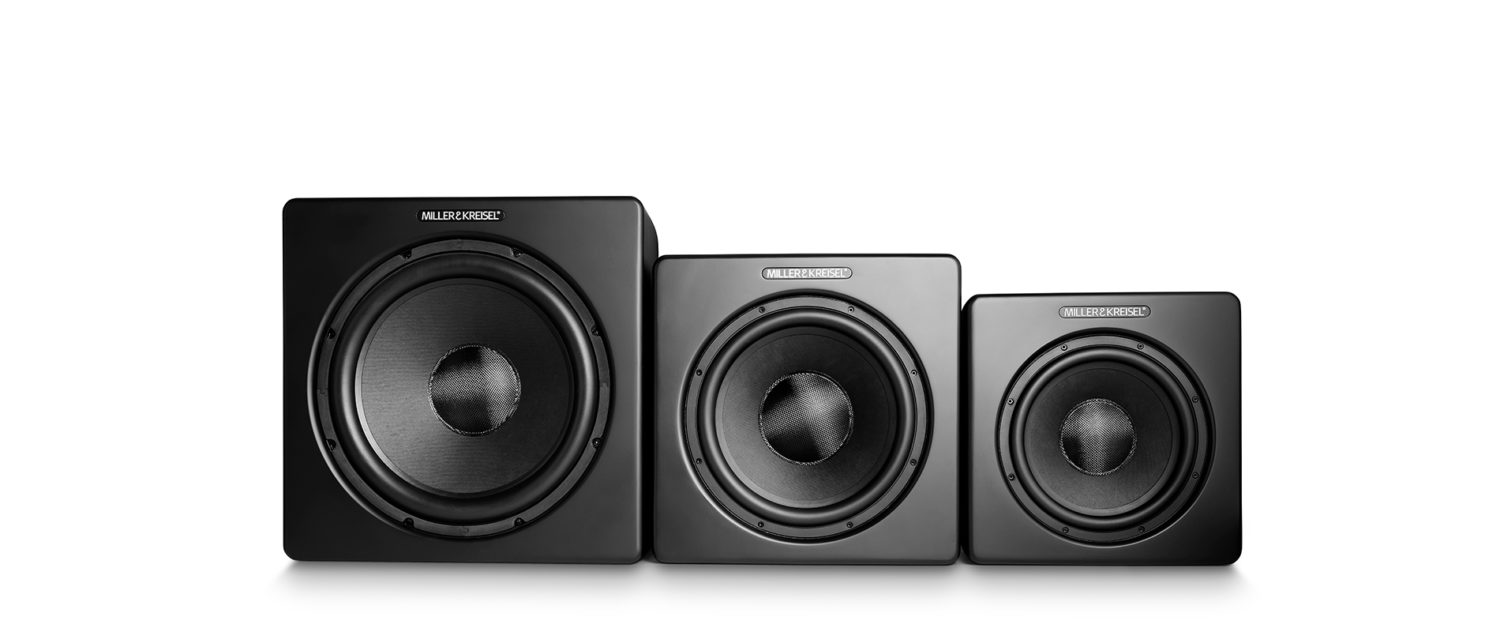 Price and availability
The M&K Sound X+ series is available now, while the V+ series is available later this month. We currently only have prices in dollars.
X10+: USD 4499
X12+: USD 4999
X15+: USD 5999
V10+: USD 1499
V12+: USD 1899
V15+: USD 3199