If you're in the market for better sound in your home theatre, here are a couple of good choices – you can choose whether you want the Pioneer VSX-LX805 or the Onkyo TX-RZ70. They're very similar, but have some significant differences.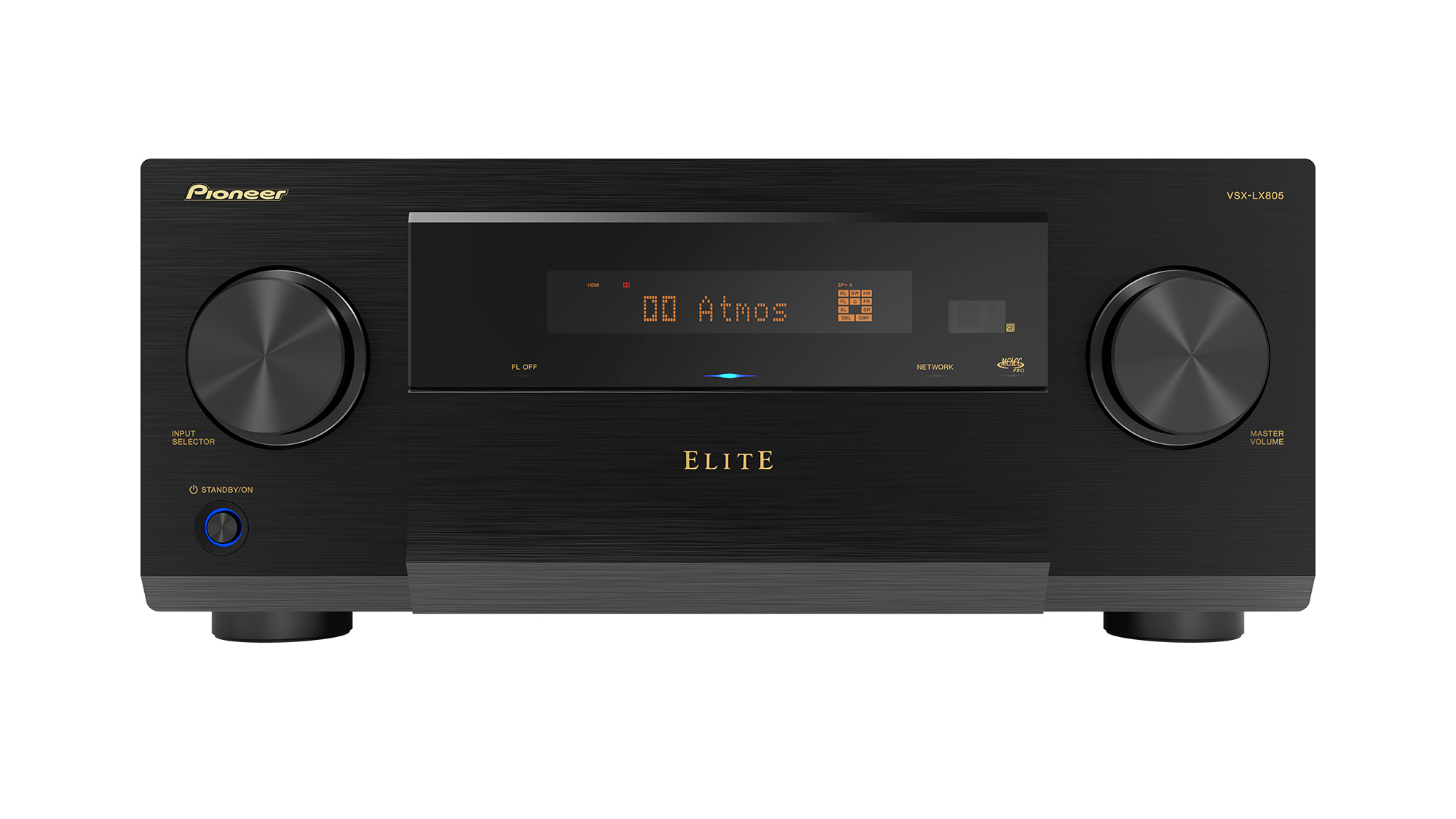 Pioneer VSX-LX805
The new flagship VSX-LX805 from Pioneer has a whopping 11 speaker channels, and with two of them driven simultaneously in stereo, the behemoth offers 150 watts per channel.
The receiver has outputs for four subwoofers, while separate processing is limited to two subwoofers. This is therefore an 11.2 receiver, even though Pioneer says 11.4.
Dirac Live
On the other hand, it's really cool that the Pioneer receiver has Dirac Live room correction with the option to purchase Dirac Live Bass Control for up to two individual subwoofers. Both correction systems use so-called artificial intelligence (AI) and machine learning to choose the best settings for the system in your listening room.
If, on the other hand, you're happy with Pioneer's own tried-and-tested MCACC calibration system, this is also built-in.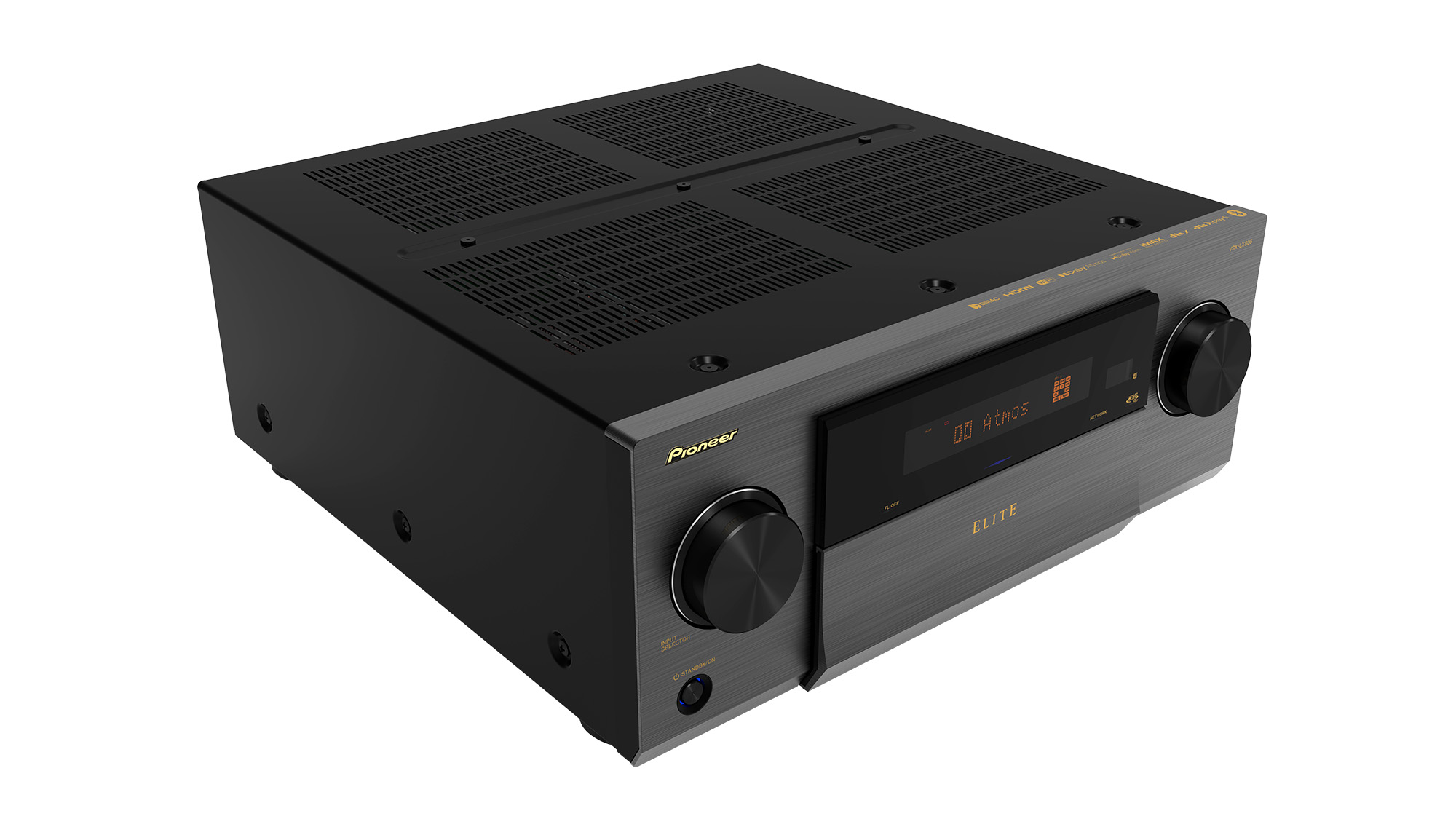 Class AB amplification
Pioneer promises "audiophile sound quality" from the VSX-LX805, and we expect the same in the high-end class. Among other things, it has two multi-channel ESS 32-bit Sabre HyperStream DACs. But even more interesting is that Pioneer has gone back to Class AB amplification. They haven't used it since the old flagship VSA-AX10Ai in 2003, which remains one of the best we've heard. Take that, Class D!
Immersive and HDR
Both Dolby Atmos and DTS:X immersive audio formats are of course built-in, and the receiver supports Dolby Atmos Music on Apple Music and Tidal. Auro3D should also be supported at launch in June.
With 11 channels, it can be configured for 7.4.2 or 9.2.2, for example, where the centre number describes the number of ceiling height channels and the last is the number of subwoofer channels.
HDR formats supported are Dolby Vision and HDR10+, and of course HDR10. HDMI 2.1 supports 4K 120 Hz and 8K 60 Hz.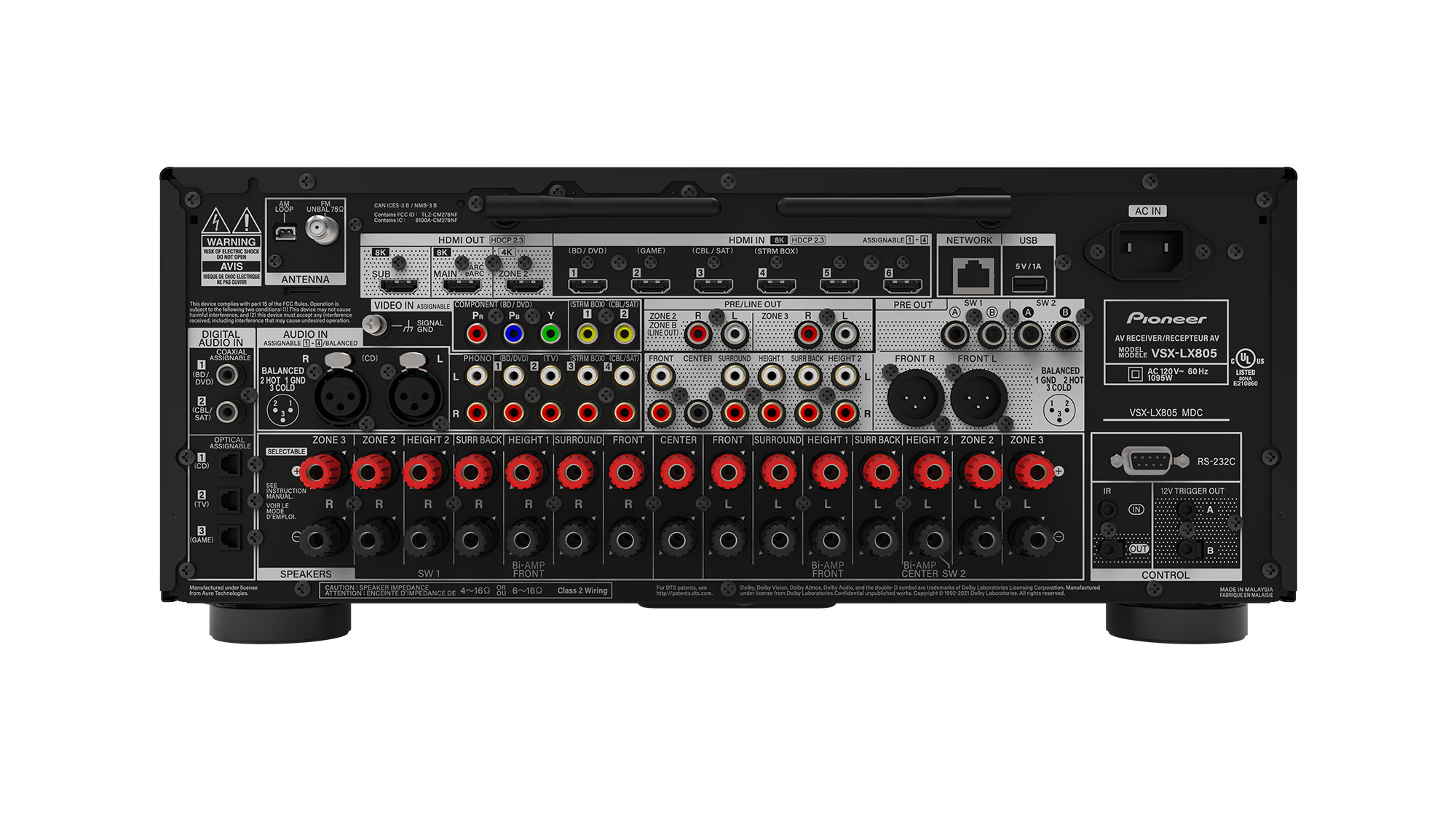 Connections
The VSX-LX805 has seven HDMI inputs, three outputs and, of course, support for eARC (extended audio return). Other interesting connectors include two balanced XLR inputs and two balanced XLR outputs. Smart if you want to connect a balanced headphone amplifier, for example.
Streaming
Streaming features include Chromecast, AirPlay 2, Spotify, Tidal and Bluetooth with aptX for better sound. The receiver can be controlled with voice assistants such as Google, Alexa and Siri via smart speakers, and IP control is also possible.
Roon Ready certification is expected in September.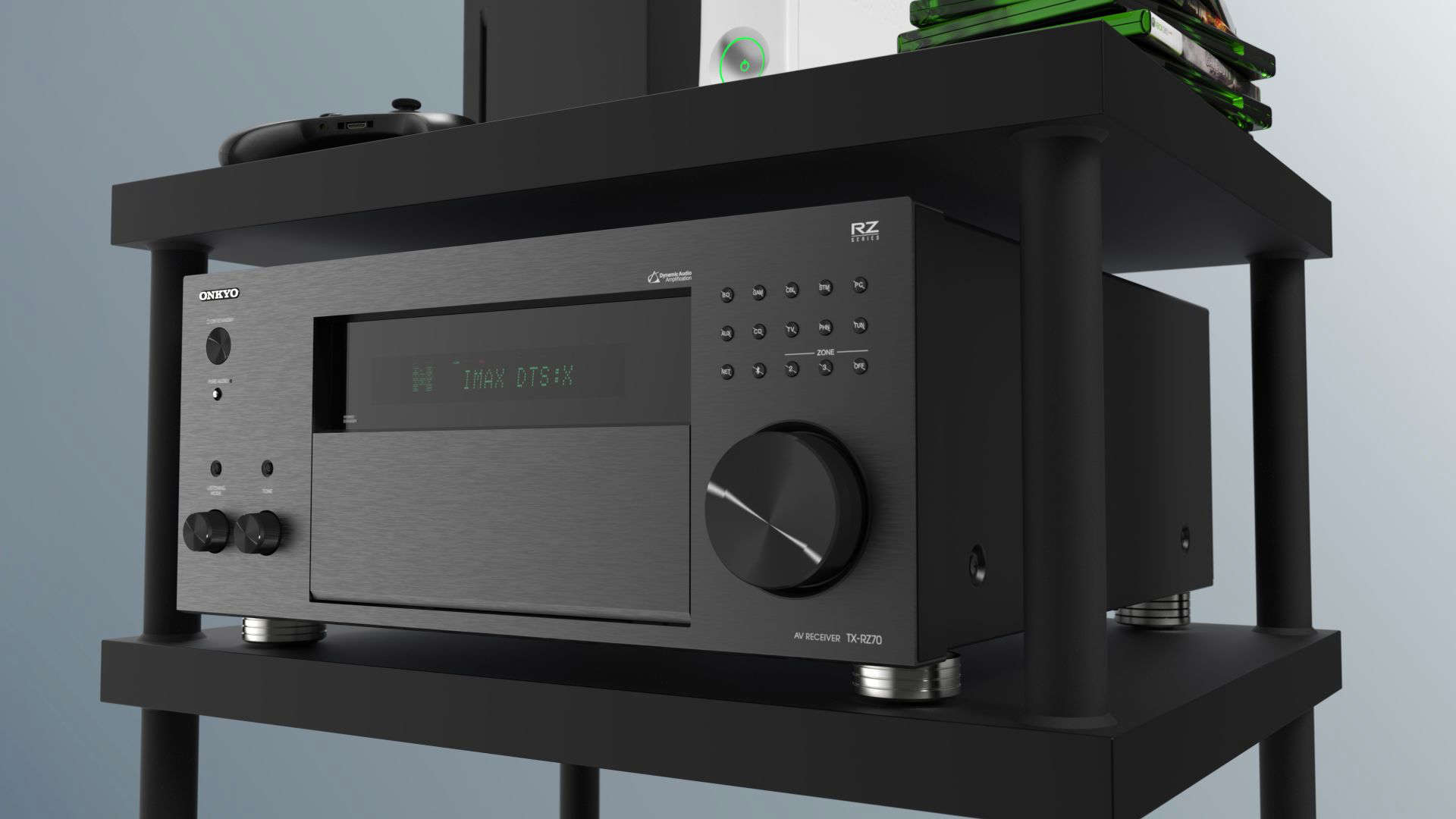 Onkyo TX-RZ70
We don't give much space to the Onkyo TX-RZ70 receiver, which is virtually identical. Again, 11 channels, but with 10 watts less power per channel. This may be another way of stating the measurements; we suspect they are identical. In any case, you get class AB here too.
Likewise, you get the same seven HDMI inputs with support for 8K 60Hz and 4K 120Hz.
The same goes for the two 32-bit ESS Sabre DACs, Dirac room correction and bass control. Same voice control, same format support on the audio and video side. Including Roon Ready, coming in September.
Where the Onkyo receiver differs from the Pioneer is that it only has two subwoofer outputs, but with separate processing for both, this means that the actual subwoofer channels are the same. If you need four subs, you can buy two Y-splitter cables and get the same result.
Note, by the way, that the Onkyo receiver has no XLR in or out, so they've cut corners there.
Otherwise, we reckon you'll get almost the same benefit from both amplifiers.
Pricing and availability
The Pioneer VSX-LX805 costs €3,499, while the Onkyo TX-RZ70 will be slightly cheaper: €3,299. Both will be available in June.
More information: