Sony has launched the TA-AN1000 – a brand new 7.2-channel surround amplifier to its range. The new model boasts several modern features, including Sony's advanced 360 Spatial Sound Mapping technology, familiar from the HT-A9 speaker system.
The model name AN-1000 should sound familiar to Sony fans: it brings back memories of classic amplifiers like the TA-E-1000ESD, which was a milestone in its day. So Sony is definitely serious about this model.
The Sony TA-AN1000 has six HDMI 2.1 inputs and 2 out. But no multi-channel pre-out, it seems. (Photo: Sony)
An authentic home cinema experience
For those who want to take the step up to a real full-blown home cinema with separate speakers, you need a surround amplifier that's up to the task. The Sony TA-AN1000 supports the latest surround sound formats, including Dolby Atmos, DTS:X, and handles video at up to 8K/60 Hz and 4K/120 Hz in HDR format.
The amplifier section delivers 7 x 85 watts into 8 ohms (120 W per channel into 6 ohms), and can be configured for either 7.1 surround or 5.1.2 with height channels.
Perhaps most interestingly, the TA-AN1000 comes with Sony's patented room correction – Digital Cinema Auto Calibration (D.C.A.C. IX) in combination with 360 Spatial Sound Mapping.
D.C.A.C. IX can correct the distance, angle, sound pressure, phase and frequency response of each speaker using the included calibration microphone. In this way, it can compensate for challenging speaker placement, delay or phase shifts.
Using the positional information measured by the microphone, the system can map the room in 3D, creating multiple "phantom speakers" and placing them around the room – all to create a more immersive sound experience.
We've heard the technology in action on the HT-A9 fully active wireless surround speakers, but now it's possible to use it with your existing passive speakers. We'll see if it works just as well.
Music in surround format
The TA-AN1000 is also very suitable for listening to music in surround. Sony's own 360 Reality Audio sound format is of course included, and the TA-AN1000 also supports direct native playback of DSD (Direct Stream Digital) files, with no conversion involved, so DSD content can be fully enjoyed.
The TA-AN1000 supports Bluetooth, Spotify Connect, Chromecast and Apple Airplay 2 for easy music streaming from mobile devices. The Sony amplifier is also 'Works with Sonos' certified, so it can also be controlled remotely via the Sonos app in multiroom setups.
Prepared for high-quality video and gaming
Sony has assured that they've been focused on preserving the original picture quality when played through the TA-AN1000. The amplifier has HDMI inputs and outputs with passthrough for HDR10, HLG and Dolby Vision, as well as 8K and IMAX Enhanced.
Gaming is also taken care of, with support for 4K120, Variable Refresh Rate (VRR) and Auto Low Latency Mode (ALLM) in HDMI 2.1 for smoother and clearer motion during responsive gaming.
The TA-AN1000 also supports PS5 features Auto HDR Tone Mapping and Auto Genre Picture Mode in combination with compatible Sony BRAVIA TVs.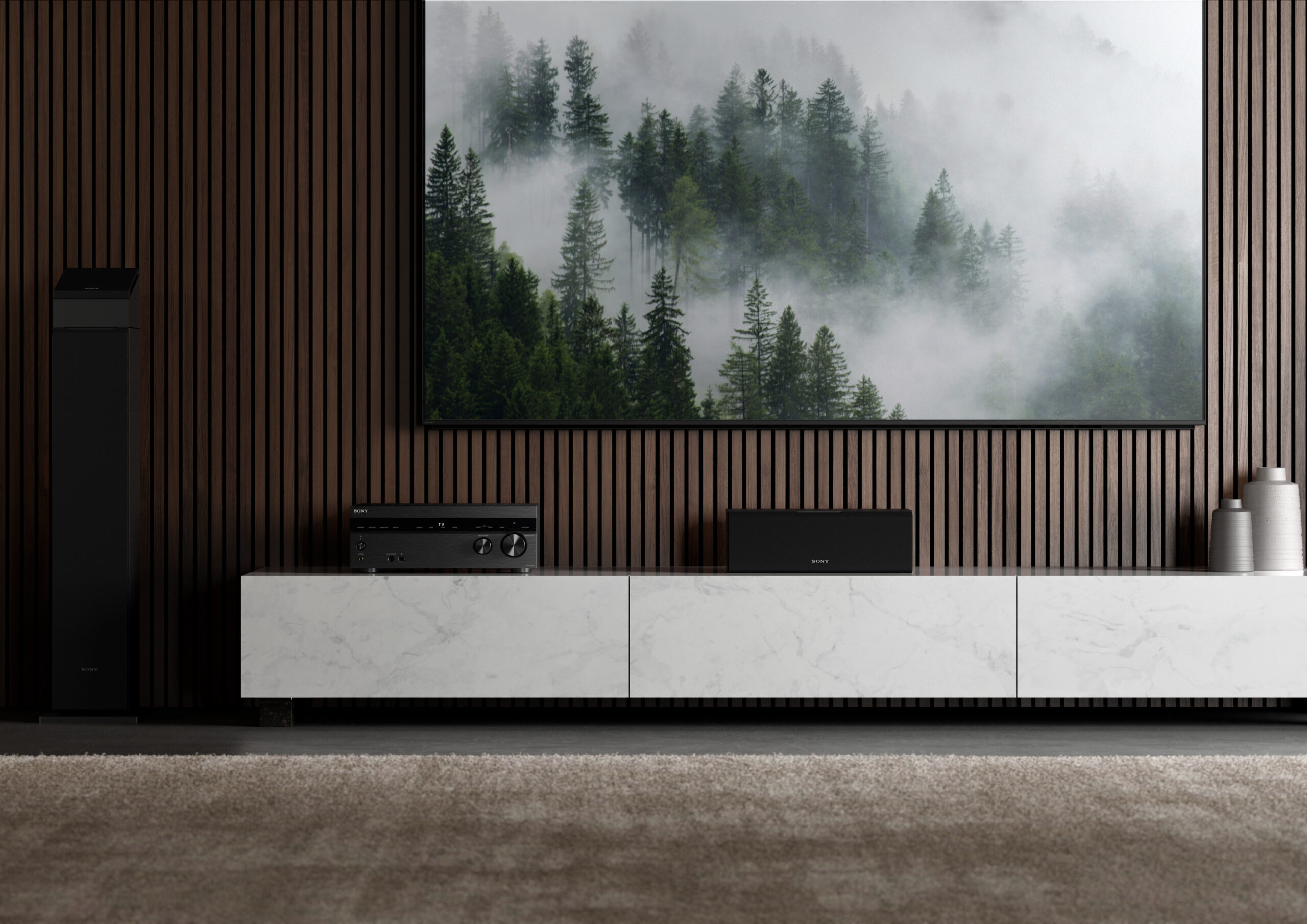 Elegant interaction between Sony TVs and speakers
The Sony amplifier naturally benefits from being able to work in symbiosis with other products from the Sony lineup. In addition to powering regular passive speakers, the TA-AN1000 can also be connected wirelessly to Sony's active speakers, including the wireless rear speakers SA-RS5 and SA-RS3S, as well as the subwoofers SA-SW5 and SA-SW3. This potentially avoids a lot of cable clutter in your home theatre.
When connected to a BRAVIA TV with Acoustic Centre Sync, the Sony amplifier can combine the sound from the TV with the sound from the centre speaker. The dialogue will then appear as if it's coming directly from the people on the screen.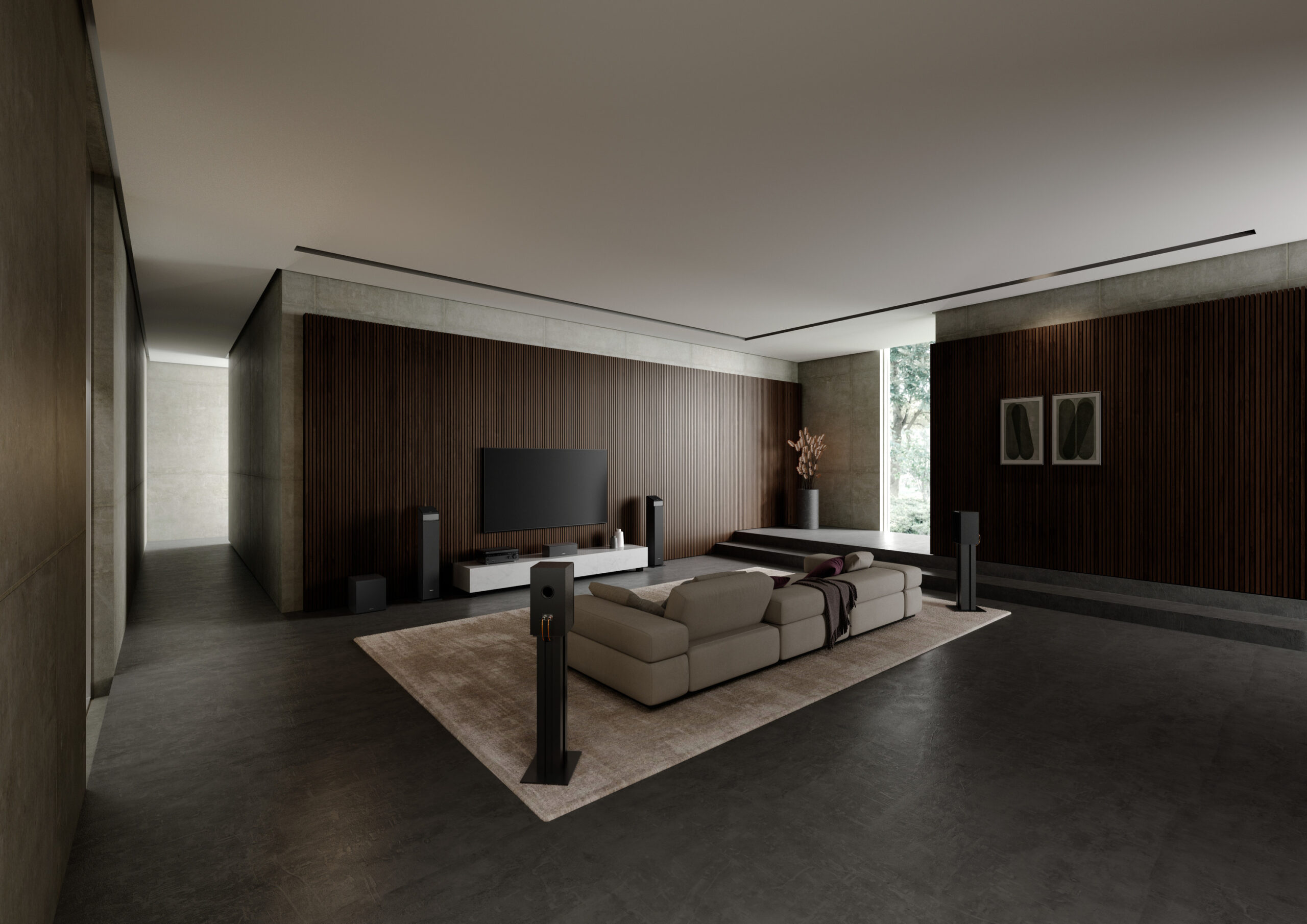 Price and availability
The Sony TA-AN1000 will be available from June 2023 and the price, which is yet to be finalised, should be just over €1000.