Products in this test
Thanks for reading Tech Reviews.
Create your free account or log in to continue reading.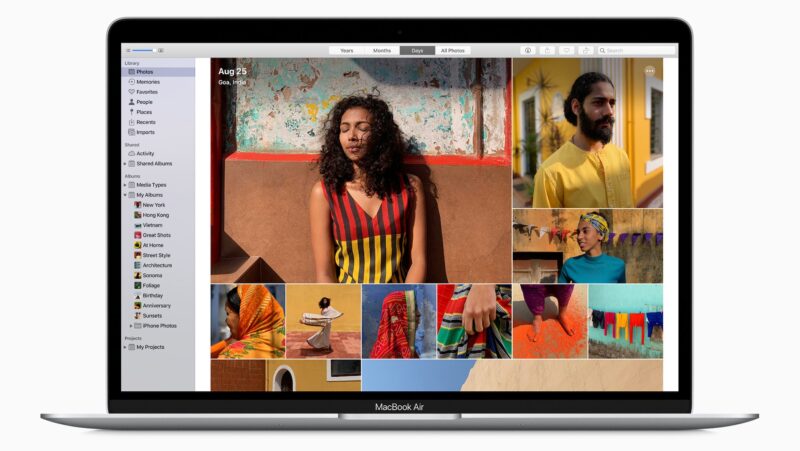 Apple MacBook Air 13 (2020)
Best value for money
Even though the Apple MacBook Air 13 is not quite as cheap as it has been, you still get a surprising amount for your money with Apple's slimmest laptop.
Our verdict
Retina display with True Tone, sleek design and quality from the top shelf as well as excellent sound.
Not overwhelmingly good battery life. Only two USB-C ports.
Processor: 1.1 GHz Intel Core i3
Screen: 13.3 "LED Retina (2560 x 1600)
Memory: 8 GB RAM
Hard disk: 256 SSD
Graphics: Intel Iris Plus Graphics
Operating system: macOS Catalina
Dimensions and weight: 30.41 x 21.24 x 1.61 cm / 1.29 kg
Battery: 49.9 Wh
Other: 720p FaceTime HD camera, Wi-Fi 5, Bluetooth 5.0, Touch ID, Thunderbolt 3, USB-C, 3.5mm jack
Web: apple.com
show more
show less
The 2018 edition of the MacBook Air was actually a bit of a surprise. Apple's slimmest and cheapest laptop had not been updated since 2015, but with the new model, the MacBook Air suddenly got a Retina display, a large touchpad and a keyboard with a built – in fingerprint reader. And then the sound has also been greatly upgraded.
All that is also included in the package if you acquire the brand new version of the MacBook Air from 2020, but beyond that, the screen now has the Pro edition's True Tone technology, which adjusts the brightness and white balance to the surroundings. In addition, the annoying butterfly keyboard has been replaced with a more responsive backlit scissor keyboard, which offers very good travel and resistance in the keys.
Like its predecessor, the new MacBook Air can pull as many as two external 4K monitors using the built-in Intel Iris Plus graphics engine – or even a 6K monitor if you have one.
This time around, we tested the cheapest version of the MacBook Air with the smallest configuration, including the Intel Core i3 processor and 8GB of LPDDR4 RAM. In addition, the machine performs extremely excellently in all the Benchmark tests we have subjected it to.
It is on a par with Windows PCs in the same price range – such as the Acer Spin 3 – and although of course it is not as fast as the Samsung Galaxy Book Ion, the MacBook Air is still superior in a number of respects.
First of all, the Apple screen is significantly better. The resolution is higher, and thanks to True Tone, the colors also appear more natural. In addition, the MacBook Air comes with built-in stereo speakers that deliver outstanding sound, while the sound from the Galaxy Book Ion is reminiscent of something that comes out of a tin can at the end of a string.
MacBook Air wins by technical knockout, and is the new champion in featherweight.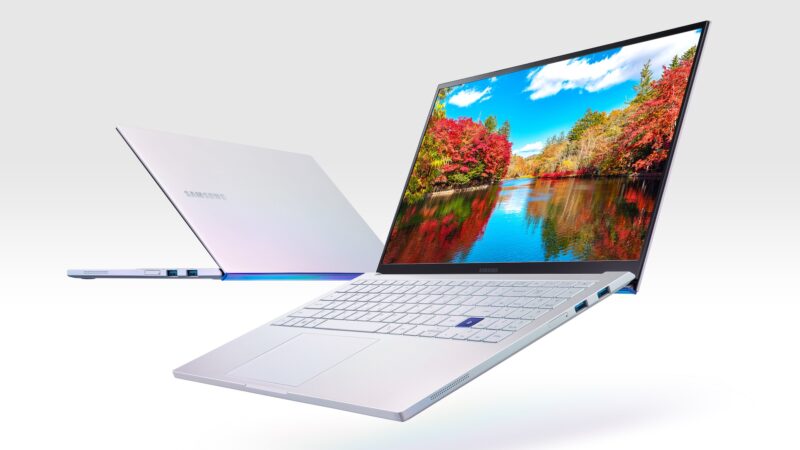 Weighed and found too light
Samsung Galaxy Book Ion looks promising on paper, but disappoints on a few key points. Especially the price taken into account.
Our verdict
Ultralight, and still many connection options. PowerShare via the machine's touchpad is a fun extra feature. Good battery life.
At this price, the performance is not overwhelming. The screen resolution is too low and the color reproduction is not natural enough. The sound is simply miserable.
Processor: 1.6 GHz Intel Core i5
Screen: 13.3 "QLED FHD (1920 x 1080)
Memory: 8 GB RAM
Hard disk: 512 SSD
Graphics: Intel UHD Graphics
Operating system: Windows 10 Home
Dimensions and weight: 30.57 x 19.98 x 1.29 cm / 970 g
Battery: 69.7 Wh
Other: 720p HD camera, Wi-Fi 6, Bluetooth 5.0, Thunderbolt 3, 2x USB-C, HDMI, 3.5 mm jack
Web: samsung.com
show more
show less
Samsung's new MacBook Air competitor is ultra-thin and built in silver and ultra-light magnesium. With its only 970 grams, the Galaxy book Ion is also slightly lighter than the Macbook Air, and it also generally takes up a little less space even if the screen size is the same. In addition, the Galaxy Book Ion offers more connectivity than Apple's smallest laptop – including a full-size HDMI port.
Our test specimen came in a slightly better configuration from the manufacturer, than Apple's equivalent device, which of course means that the specific test machine from Samsung performed better than the MacBook Air in our Benchmark tests.
If, on the other hand, you remember that the price difference between the two test machines is over $ 500 (and that a MacBook Air with specifications that correspond to the test copy of Galaxy Book Ion is still cheaper than Samsung's laptops), Galaxy Book Ion's performance is not terribly impressive.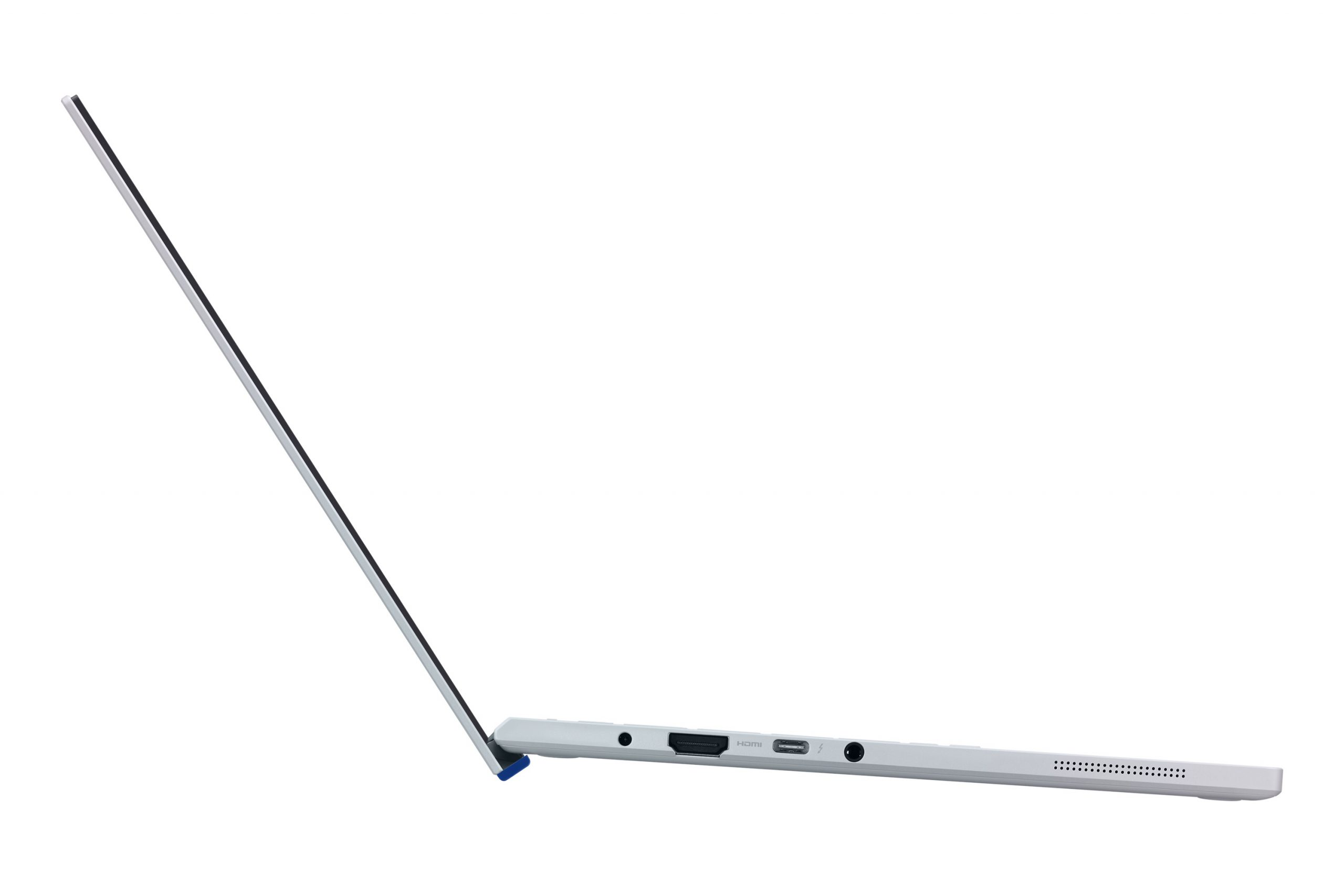 A Windows PC in the same price range, the HP Specter x360 13, is better across the board, even though it has a year and a half behind it. And the HP machine delivered at least proper sound – just like the MacBook Air – while the sound from the Samsung Galaxy Book Ion mostly sounds like something coming out of an inkbox at the end of a string.
The screen uses the same QLED technology as is known from Samsung TVs, but compared to Apple's screen, the image on the Galaxy Book Ion seems strangely unnatural. And if you are going to use your laptop to edit photos or video where color authenticity is a high priority, there is no doubt that the MacBook Air is the right choice. Also because the Galaxy Book Ion, despite the expensive screen technology, only comes with FHD resolution, which honestly does not provide much space to work on.
The keyboard on Samsung's laptop has been approved, but Apple's new scissor keyboard is better. By comparison, the wanderlust and tactile feel of the Samsung keys is a thin cup of tea.
Finally, it must be mentioned that the Galaxy Book Ion can do a little trick that the MacBook Air cannot. You can use the touchpad to charge other devices that support the Qi standard wirelessly. But we do not know how many watts the so-called PowerShare function charges, because Samsung does not state it anywhere. But it does not go fast.
Samsung Galaxy Book Ion does not shy away from the MacBook Air, but loses by technical knockout and must leave the podium to Apple.