Geir Nordby
Published

2023-01-03 - 1:00 pm
LG unveils its latest soundbars at CES in Las Vegas, and we're excited to see what they've got in store this time.
We really hope they've come up with something new with the SC9 and SE6 models, because we don't just want "good enough" sound – we want sound that takes us into the movie – or makes us feel like we're sitting in the front row of a concert with our favorite artist.
When these soundbars are paired with LG's new TVs, some new features emerge. WOW Orchestra, for example, uses all the audio channels of the two products to create an expanded soundscape with enhanced height, depth and power. We hope it also means we can get a little extra oomph and sparkle when watching action movies or playing video games.
SC9 has subwoofer, SE6 has integrated bass
The main difference between the two soundbars is that you get a wireless subwoofer when you buy the SC9, while the slim SE6 instead has four passive units to try and recreate the bass effects.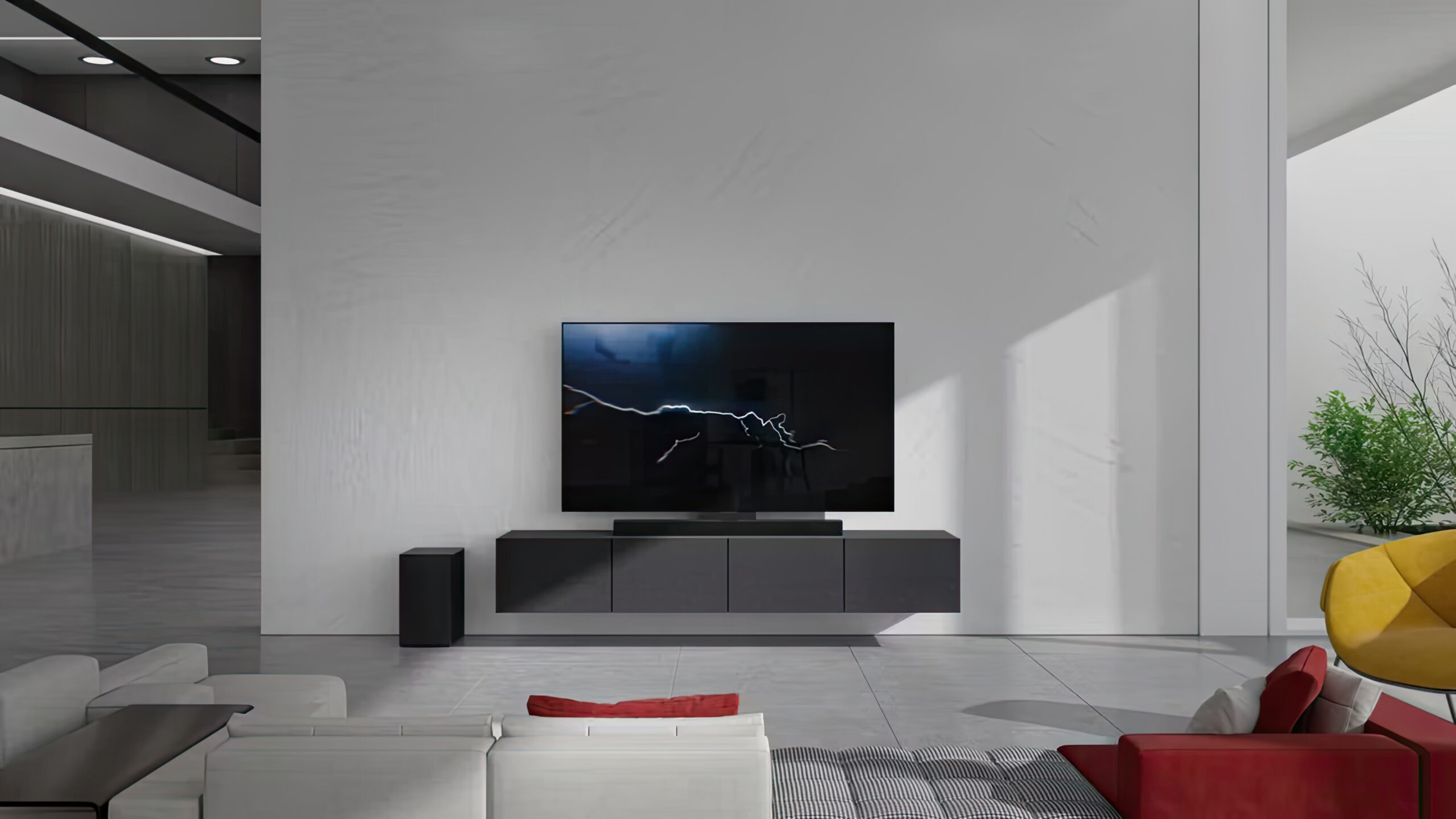 Three channels "in the ceiling"
Let's not forget LG's Triple Sound Technology. These are the first soundbars on the market with three separate top channels with dedicated drivers. This should provide a more complete home cinema experience, with accurate sound reproduction and improved clarity. Not least by being able to lift the all-important centre channel further upwards, so that it is not heard as coming from below the picture.
In addition, we have Triple Level Spatial Sound Technology (phew!), which uses channel analysis performed by a 3D engine that has mapped the human head shape and auditory system, to add a virtual middle layer. This promises to give us a convincing sense of space and vibrant sound, so we can feel like we're right in the middle of the action.
Not only that, but LG has also included Triple Sound Optimizer, a feature that enhances the listening experience with artificial intelligence. Furthermore, we can look forward to scaling up two-channel stereo sound to immersive multi-channel surround sound, thanks to the Smart Up mixer.
Zero cable clutter
We also get wireless connectivity with WOWCAST, which gives us the convenience of not having lots of cables lying around the living room. We love seeing a tidy and organized living room, so this sounds like a dream. If it works seamlessly in practice.
The design of the new soundbars also looks sleek and stylish, and should fit nicely into most homes. A brand new table top allows the soundbar to be placed directly under the TV, for a visually harmonious look.
Room calibration
We're also eager to hear what LG's improved AI Room Calibration can do for the audio experience. This function analyses the conditions in the room and adjusts the soundbar's settings to deliver better performance in the bass range. The frequency range of the front channels is also adjusted, to improve the overall balance, clarity of vocal performances, film dialogue and the presence of the sound image.
Last, but not least, LG has included its advanced AI Sound Pro feature in the new soundbars. This feature should give excellent sound for all types of content, whether it's movies, sports events, games or music. AI Sound Pro analyses the audio signal and automatically activates the most appropriate settings. If it works as intended, this could be just as good.
All in all, this looks to be an exciting launch from LG, and we look forward to seeing what we have in store. Fingers crossed that the sound quality lives up to expectations!
We'll get back to you on price and launch date when we know more.