They are quite small, but as we've experienced in previous reviews, even small Klipsch speakers can punch above their weight. These are hardly an exception, for the Heritage ProMedia 2.1 comes with a subwoofer in addition to the two small two-way speakers with Klipsch's well-known Tractrix horn tweeter.
The speakers are active, meaning that the amplifiers that sit in the subwoofer drive all three of them. The 8-inch woofer sub is powered by a 15-watt amplifier module, while the two satellite speakers each have 35 watts available.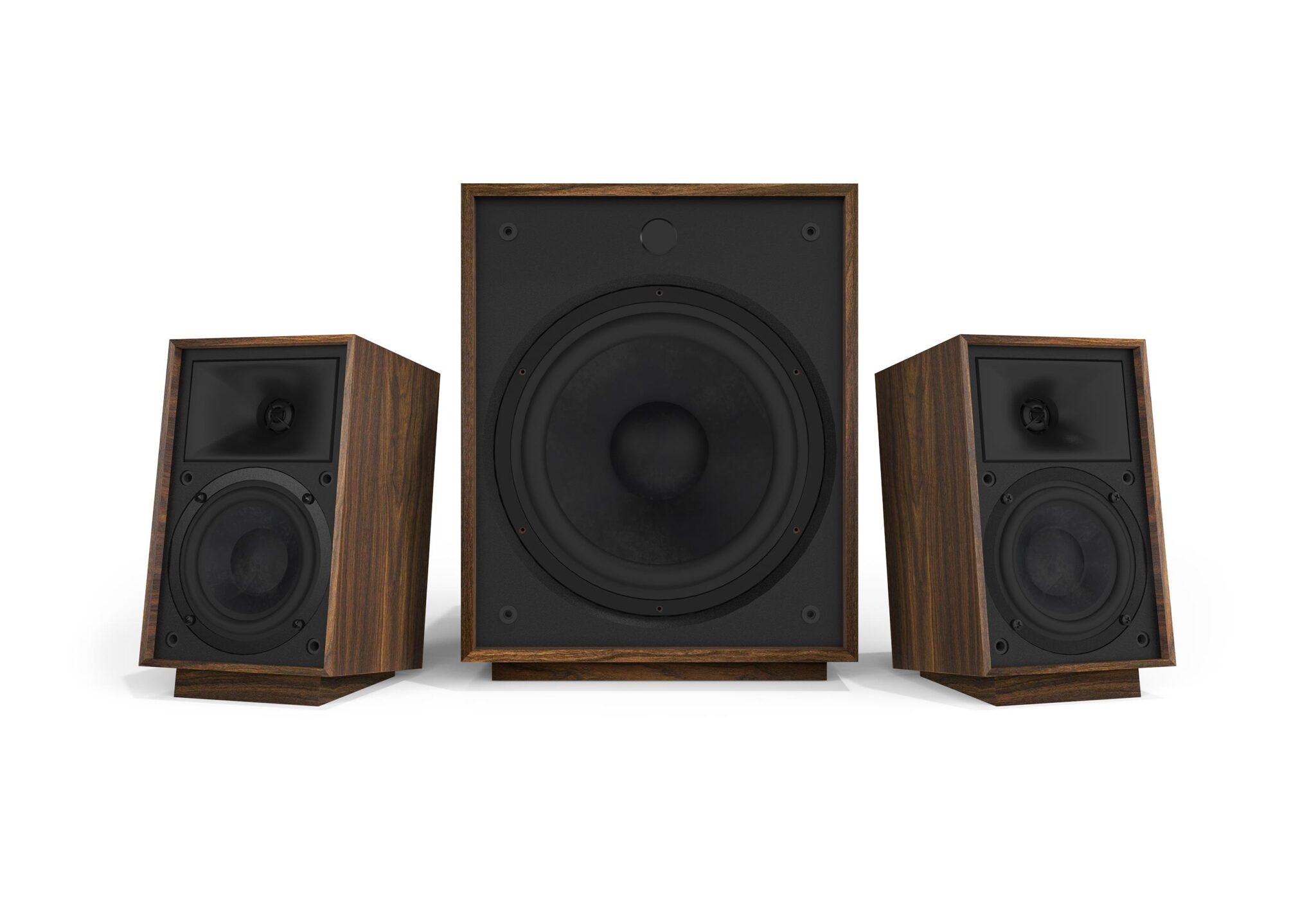 With Klipsch's well known efficiency, you'll probably be able to play louder than the size suggests. And the speaker set, which fits just as well on the desktop as in the living room, can also be connected to external sound sources.
In addition to Bluetooth for easy streaming of music from your mobile, you can connect an analogue audio source to the back of the subwoofer. There are no HDMI or digital inputs here, so they're not suited as TV speakers.
But for those who record music at home or would like a wireless speaker system in the living room with more punch than usual from small speakers, the Heritage ProMedia 2.1 might be an excellent choice.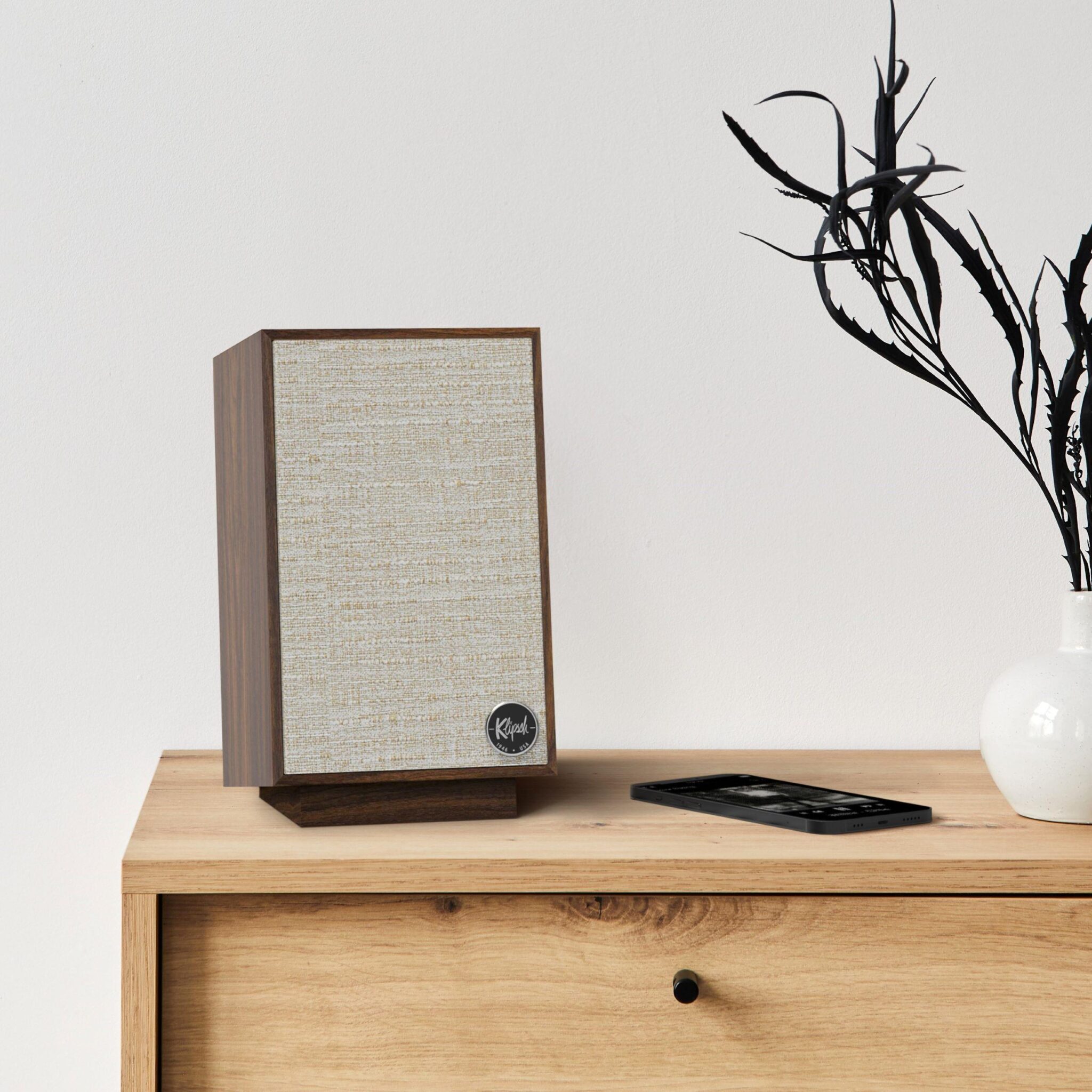 The speakers, available in walnut with light fabric fronts or in black with grey fronts, are only 20.3 cm high and 14 cm deep. The subwoofer measures 30.5 x 25.4 x 38.1 cm and is easy to position, for example at the bottom of a bookcase.
According to Klipsch, the Heritage ProMedia 2.1 should be able to span 29 Hz to 20 kHz, a rather wide frequency range for such a compact speaker system.
Which is on its way to stores as of this writing. The price is listed at €299 for the whole set.