Lasse Svendsen
Published

2022-07-25 - 1:52 pm
They may not look like speakers, at least not the kind most of us are used to. But Goldmund GAIA are not just a pair of incredibly expensive speakers, they are also wireless with amplifiers and DAC built in.
Cécile Barani is behind the design, while Dr Veronique Adam has been in charge of the acoustic part along with the development team at Goldmund in Geneva. The 210 cm tall speakers are divided into five individual cabinets and constitute a five-way speaker system with a total of 2500 W of power in each speaker.
The weight is listed at 380 kilos(!) apiece, and the bass extension is nothing short of impressive.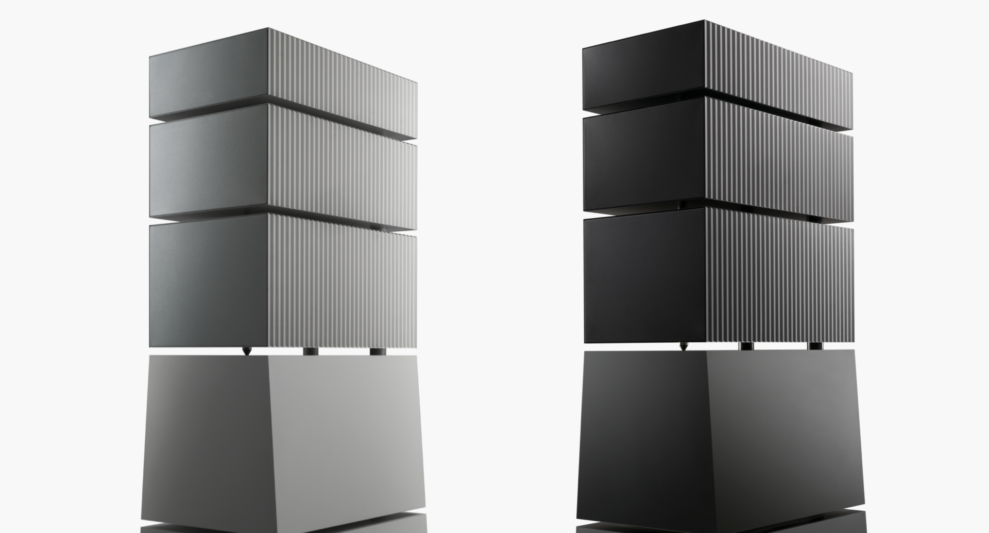 Two 12-inch woofers should reach down to 18.5 Hz (-6 dB), and one super tweeter extends all the way to 30 kHz (-6 dB). Between them are two 6-inch midwoofers, which handle the range 125 – 600 Hz, while two 4-inch midrange drivers control 600 – 2.7 kHz, with a tweeter taking over up to 12.5 kHz.
The bass elements are driven by 2 x 350 W power, and the other elements each have a 300 W amplifier section – all based on Goldmund's Telos amplifier, which is controlled by a DSP specially developed for the GAIA.
In addition to wireless streaming, they also have a wired digital SPDIF input and Goldmund's Alize digital converter on the inside.
A pair of GAIAs not only takes up a lot of space in the room, they also make a significant dent in the bank account. Goldmund lists the price at 500,000 Swiss francs – or around the same amount in Euros – before freight and VAT.