The new top-of-the-range JBL soundbar promises to give us an audio experience we'll never forget, with Dolby Atmos and DTS:X 3D surround sound that will fill the room with intense ambient sound. With a hefty 10-inch subwoofer, plus detachable, battery-powered rear speakers for extra realistic surround sound, this could be a home cinema experience out of the ordinary for a soundbar.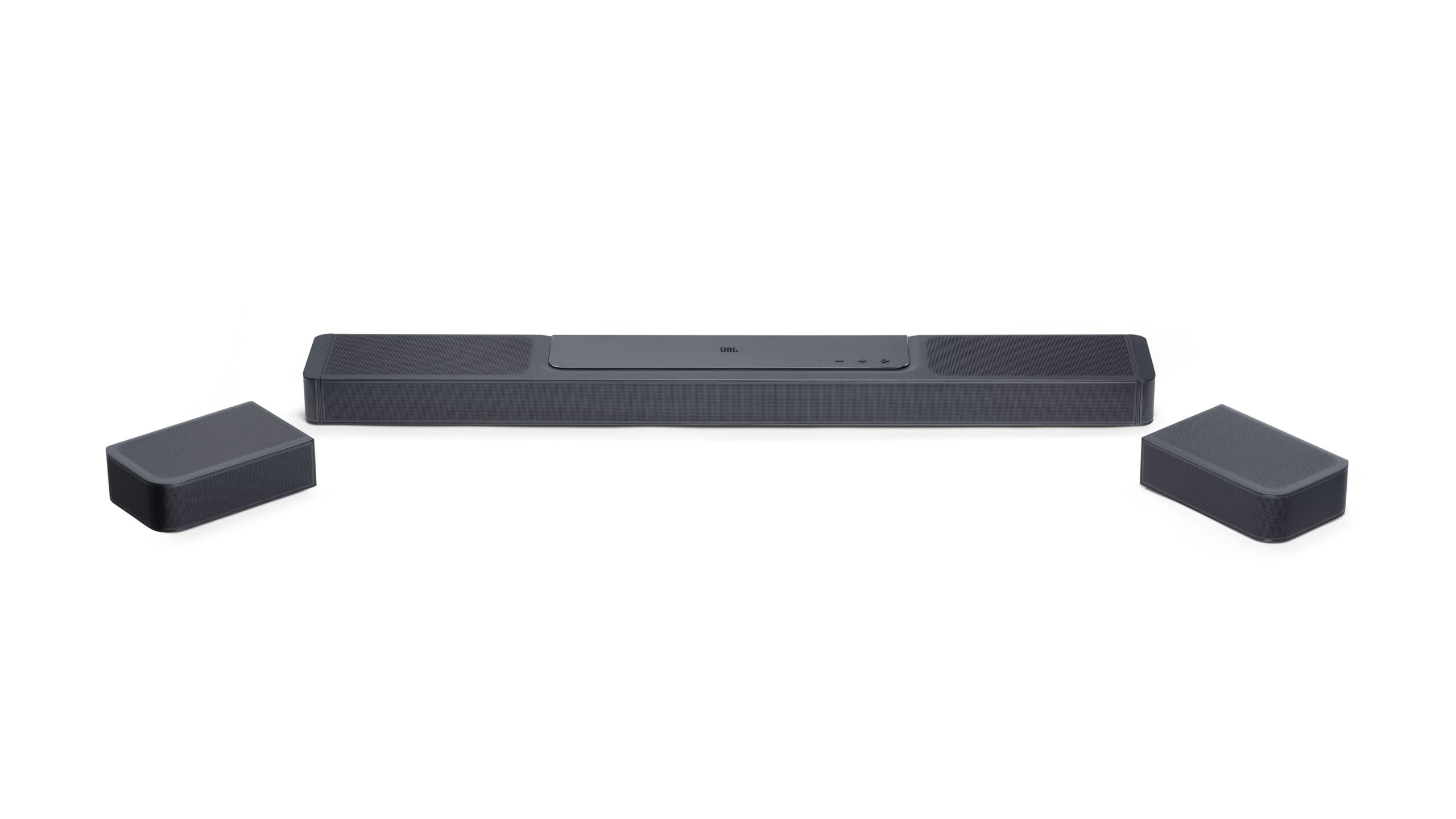 Better surround with 15 channels
The JBL Bar 1300 offers a whopping 15 channels (11.1.4), and among its many drivers, no fewer than six are aimed at the ceiling: four sit on top of the soundbar, and two on top of the rear speakers. This is to provide an even grander bubble of sound, where you get the feeling that you're surrounded by sound – even from above.
Like other top-spec JBL soundbars, the Bar 1300 is equipped with so-called MultiBeam technology, which means that the sound image is more precisely drawn up in a three-dimensional bubble around the listener. We have a good experience with the technology, which often gives us the feeling of being in the middle of the action. It works best for movies and games, but multi-channel music recordings can also sound big and amazing. We have more mixed experiences with blowing up a stereo sound image in surround.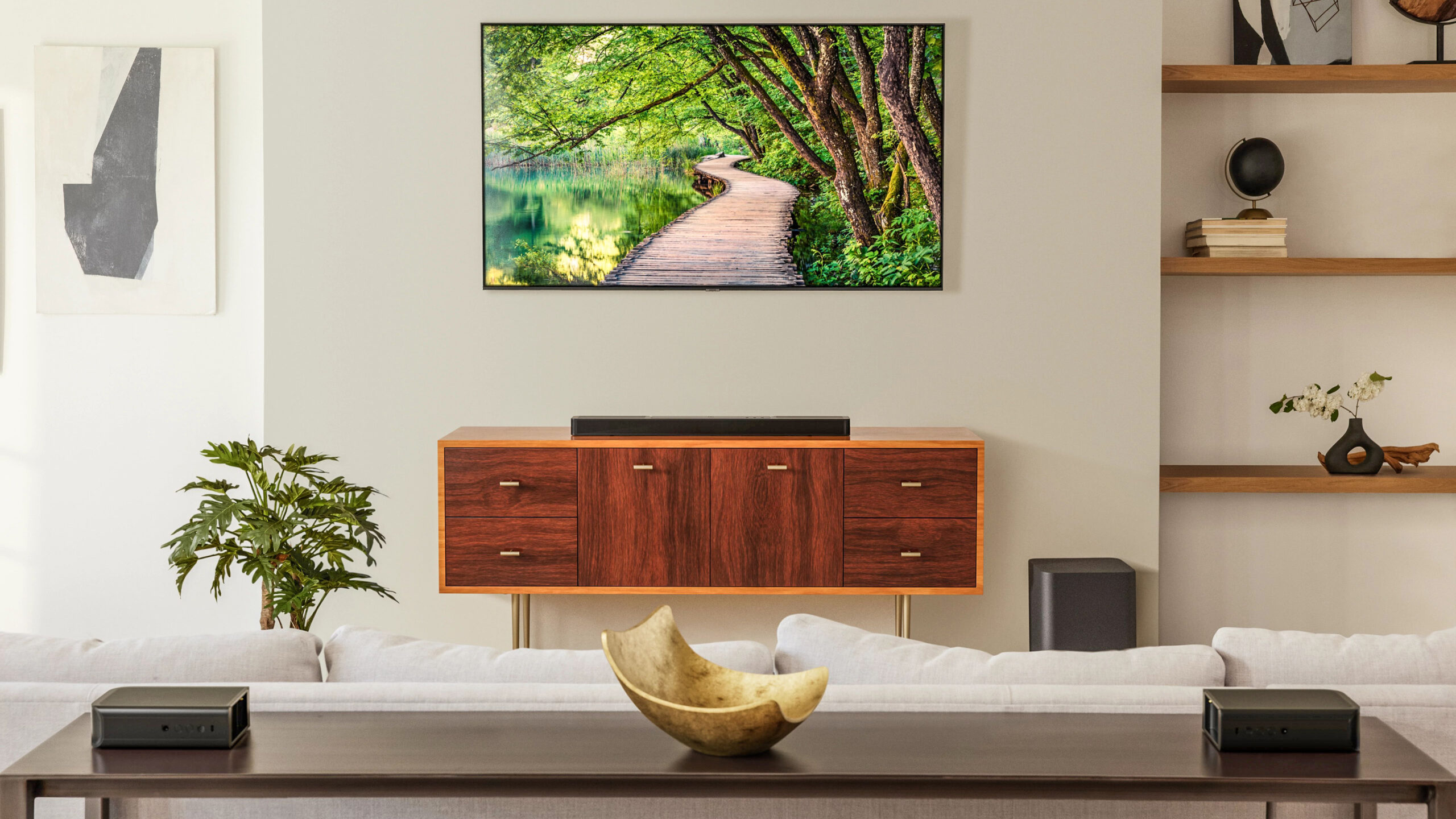 Clearer voices
The JBL Bar 1300 doesn't stop there. With Harman's PureVoice technology, you should be able to follow even the most complicated dialogue, as the technology better separates voices from the rest of the soundscape. This is done with both EQ and phase manipulation.
And with the JBL One app, you can customize the listening experience to your own preferences and stream your favorite music with a smart speaker. Whether it's using Google Assistant, Siri or Alexa.
All of this makes the JBL Bar 1300 a product we have high hopes for, and we can't wait to test it out!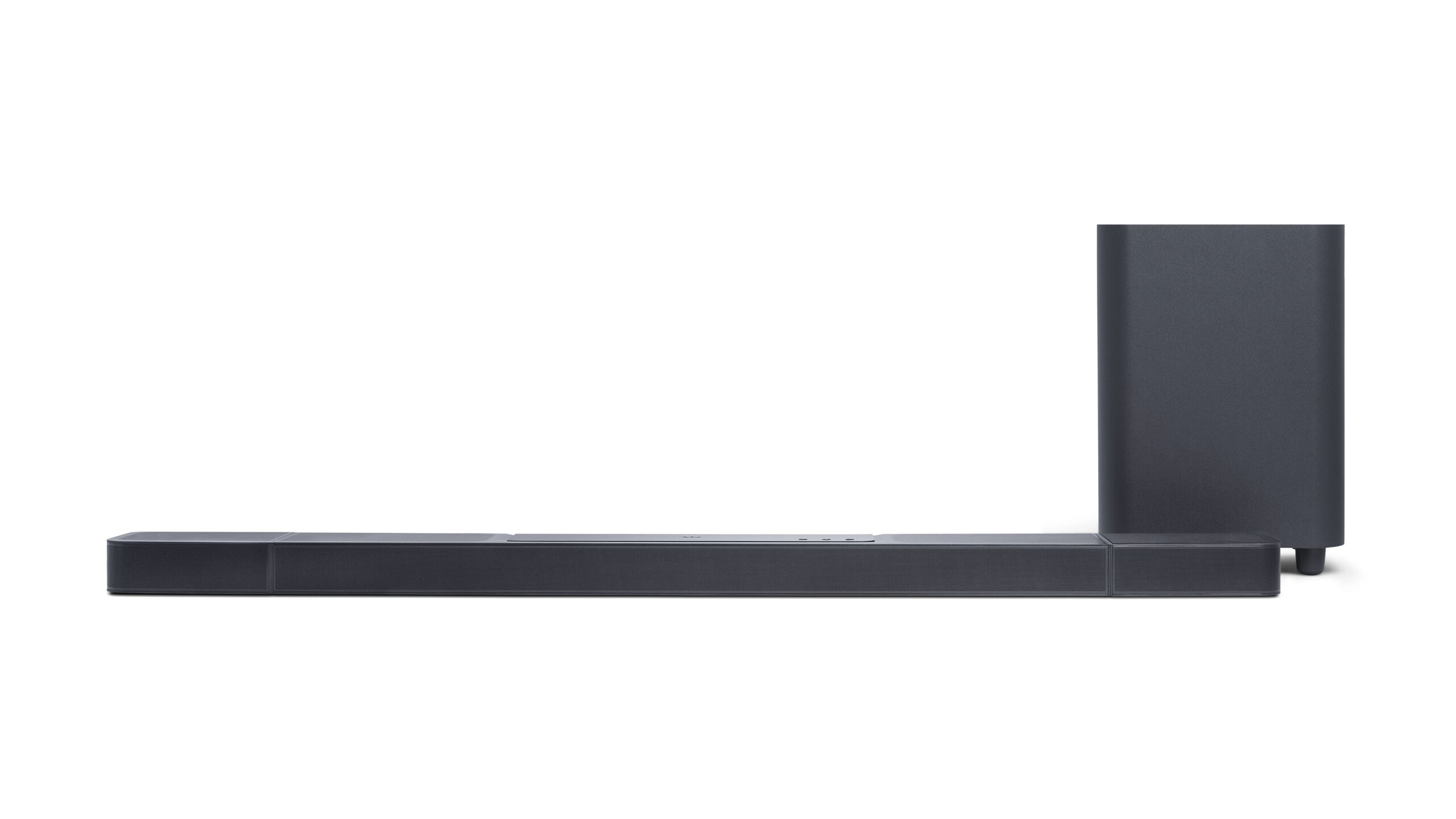 More info: jbl.com