Tidal is considered by many to be the "hi-fi" alternative to Spotify, tailored for those who want music streaming in the highest possible quality. Tidal is already supported by a number of respected hi-fi products and wireless speakers, but the user-friendliness has suffered a bit, depending on the user interface at the individual supplier. With the launch of Tidal Connect, music playback will be much easier and more seamless!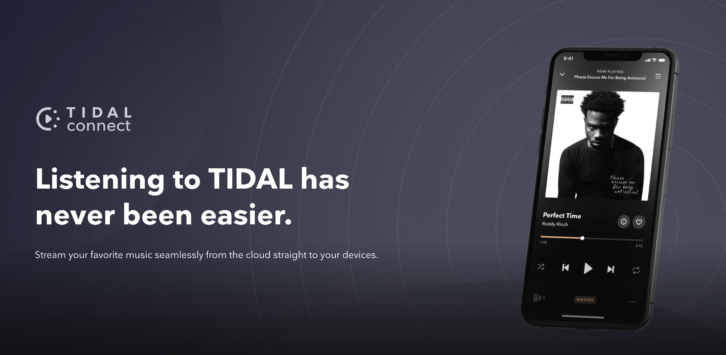 Tidal Connect: takes control of the music
Tidal Connect has a lot in common with Spotify Connect: With the help of a software update, you can now see available compatible speakers inside the Tidal app itself and control music playback, volume and song selection from here, without having to mess with the individual manufacturer's remote control or control system. It can certainly be a relief in many cases!
You already have the option to "cast" Tidal to other audio products via Chromecast or Airplay: However, Tidal Connect supports higher quality music streaming and bit resolution, including Dolby Atmos music files and MQA format (for Tidal Hi-FI subscribers).
Available on a wide range of hi-fi products
Tidal Connect will be available to Tidal subscribers and will be rolled out as an update to the Tidal app for Apple iOS and Android from October 20. Furthermore, it will also be available on a wide range of compatible hi-fi products and speakers!
Lyngdorf Audio has already announced that their integrated amplifier TDAI-3400 is ready for Tidal Connect. Other compatible products include Bluesound, Cambridge Audio, DALI, KEF, iFi audio, Monitor Audio, NAD, Naim Audio and StreamUnlimited. You can see a complete list of compatible products here.