It's only a good three weeks since Apple launched the Apple Watch 6 and Apple Watch SE as well as two new iPads , but on Tuesday we'll be going to it again. Apple's next product launch will take place on October 13 under the heading "Hi, Speed", and we dare to venture the fur and guess that the launch will primarily be about the iPhone 12.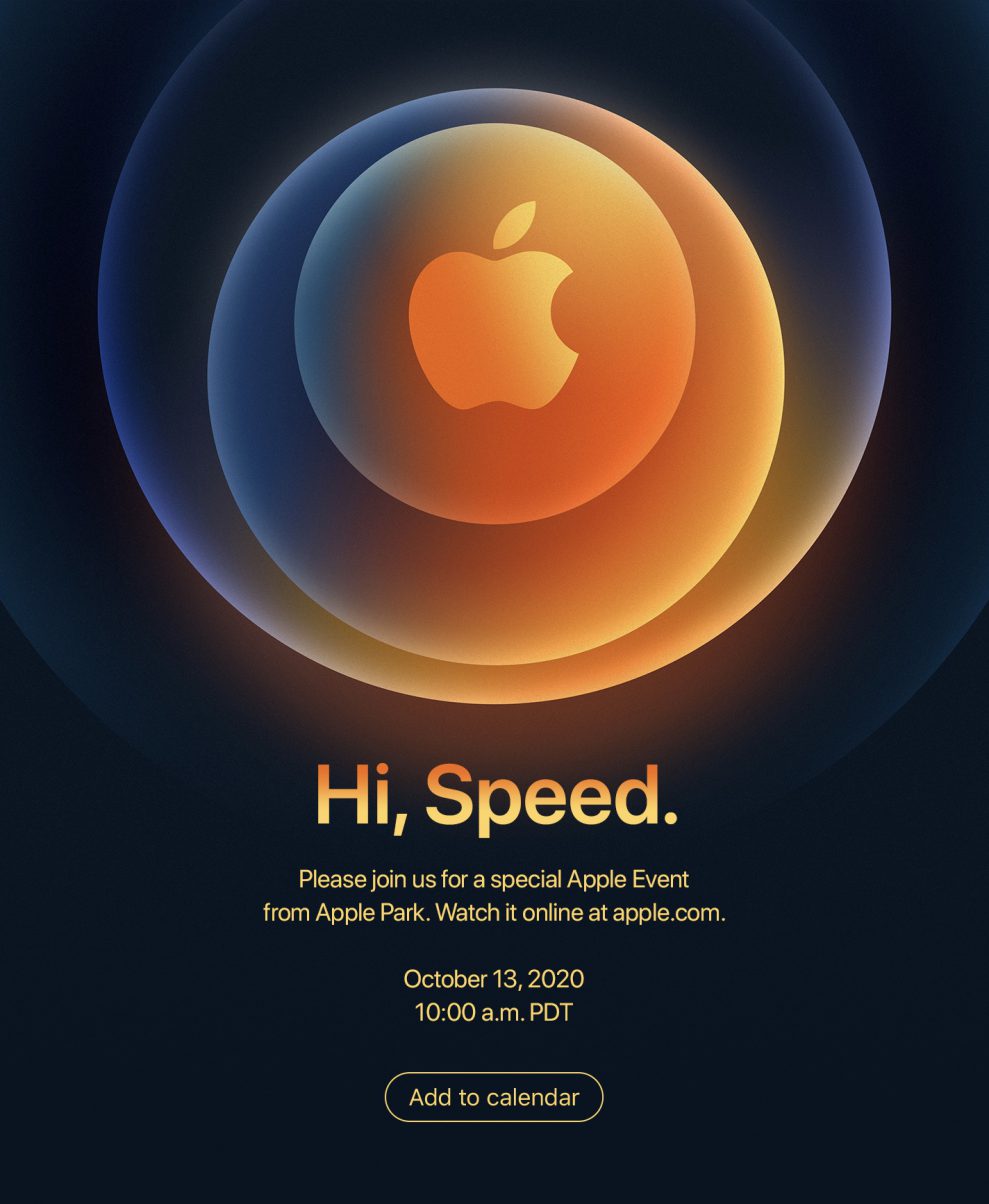 Current rumors about iPhone 12
And now that the launch is so close, it's time to take a look at what Apple has in the pipeline for the upcoming iPhone.
According to 9to5mac.com , Apple is expected to launch four new iPhone 12 models: a 5.4 ″ iPhone 12, a 6.1 ″ iPhone 12 Max, a 6.1 ″ iPhone 12 Pro and last but not least a 6, 7 ″ iPhone 12 Pro Max. The main difference between the different models – in addition to the screen size – is reportedly the camera equipment.
The iPhone 12 and iPhone 12 Max are thus expected to come with two camera lenses – ie basically the same configuration as the existing iPhone 11 – while the iPhone 12 Pro and iPhone 12 Pro Max are both expected to come with a triple camera and a brand new LiDAR scanner. LiDAR stands for Light Detection and Ranging and is a technology for real-time measurement of the surroundings in 3D. The technology is also known from self-driving cars, which use LiDAR for orientation.
All iPhone 12 models get an OLED screen as well as 5G (mmWave 5G as well as sub-6GHz 5G), and in terms of design there must be a return to the look with sharp lines and edges combined with rounded corners, as we know it from the iPhone 4 and iPhone 5 – and now also the new version of iPad Air.
One more thing…
Attentive readers may have noticed that headphones and speakers from companies like Bose, Logitech and Sonos have not been available for purchase through Apple's online store since the end of September.
Now, business media Bloomberg has reported that employees of Apple's physical stores have also been asked to remove the products from the shelves. Back in stores – physical as well as online – are just products from Apple's own brand, Beats.
With next week's launch event in mind, it suddenly makes good sense. Numerous rumors will know that Apple itself is on its way with "real" over-ear headphones called AirPods Studio, just as the electronics giant from Cupertino should also have plans to launch a mini version of Apple's smart HomePod speaker . The HomePod mini should be in the same category as the Google Home Mini in terms of size and price .