Geir Nordby
Published

2022-09-08 - 8:00 am
Apple has just had their annual launch event of mobile phones and smartwatches.
New iPhone models
As we knew in advance, Apple launched the models iPhone 14 (6.1″), iPhone 14 Pro (6.1″) and iPhone 14 Pro Max (6.7″). The rumours that there would be no new mini model also proved to be true, because instead of the iPhone 14 mini, there will be an iPhone 14 Plus, the size of the Pro Max, i.e. 6.7 inches.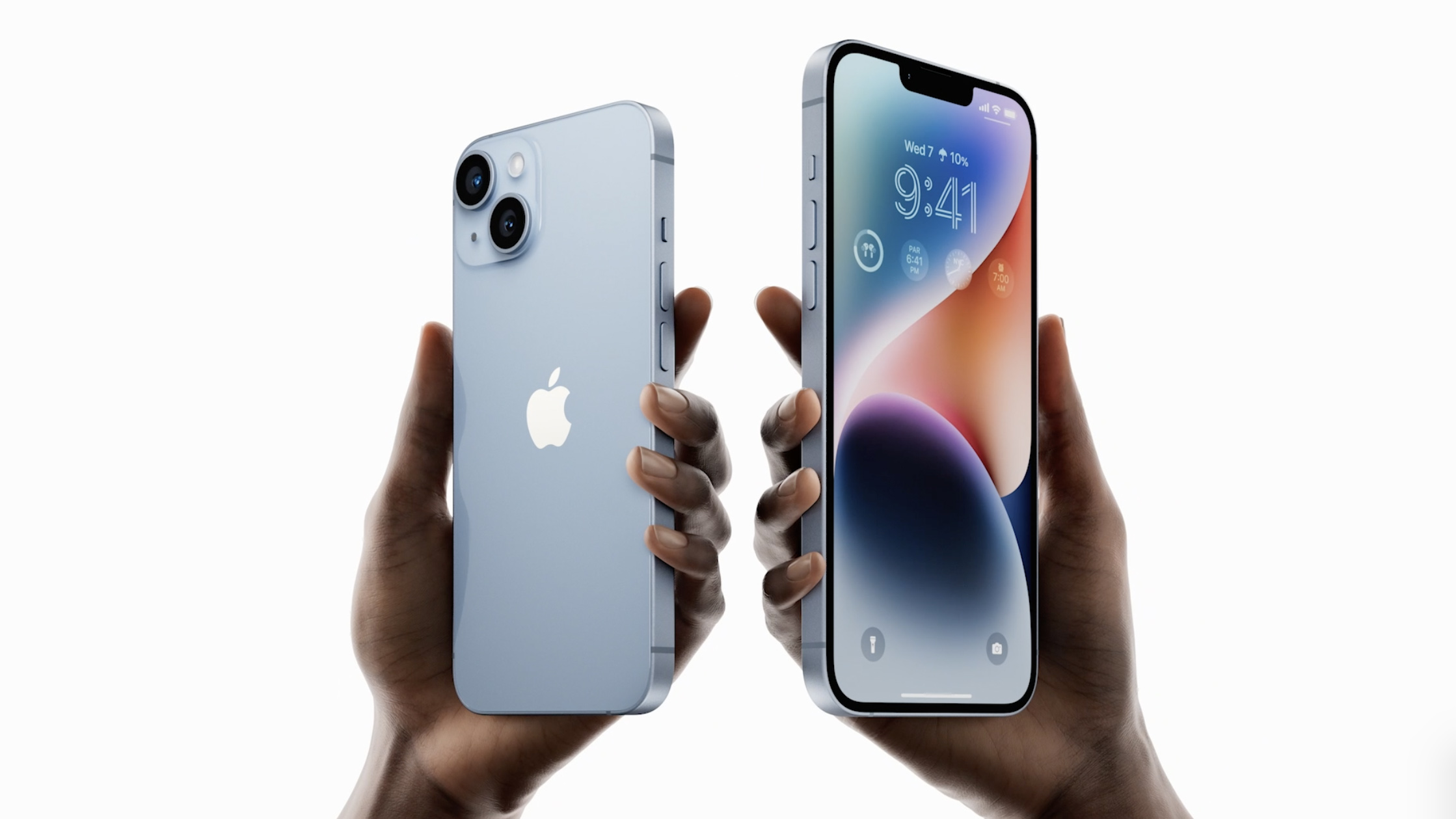 iPhone 14 and 14 Max will have the same A15 processor as in iPhone 13. Rumors of increased memory (RAM) from 4 to 6 GB were not addressed, nor is it in the specifications. But it seems credible – one should then expect some improvement in performance.
Better battery on iPhone 14
Battery life is increased somewhat on the iPhone 14 compared to the iPhone 13, video playback time is listed at 20 hours versus its predecessor's 19 hours. The Plus version, on the other hand, has room for a larger battery and can play video for 26 hours continuously.
Same charging power
It was rumoured in advance that the phones would have fast charging up to 30 watts. Unfortunately, they won't, it will be the same as its predecessors. Which is 20 watts with cable, and up to 15 watts with MagSafe wireless charging. 7.5 watts with Qi wireless charging.
Bluetooth 5.3 – but not lossless
The Bluetooth version has been updated to 5.3, which is the latest news on that front. There's been speculation as to whether Apple would offer lossless audio over Bluetooth for their new AirPods Pro – unfortunately that's not the case. But we do get a so-called Ultra Wideband processor for spatial awareness, for 360 audio through Apple earbuds and headphones.
New cameras
We're also getting better cameras throughout. iPhone 14 models get a new front camera with f/1.9 aperture and autofocus, too. That means you can take sharper, more natural selfies and also look better during video calls. In addition, you get a 13 mm ultra-wide-angle camera with f/2.4 aperture.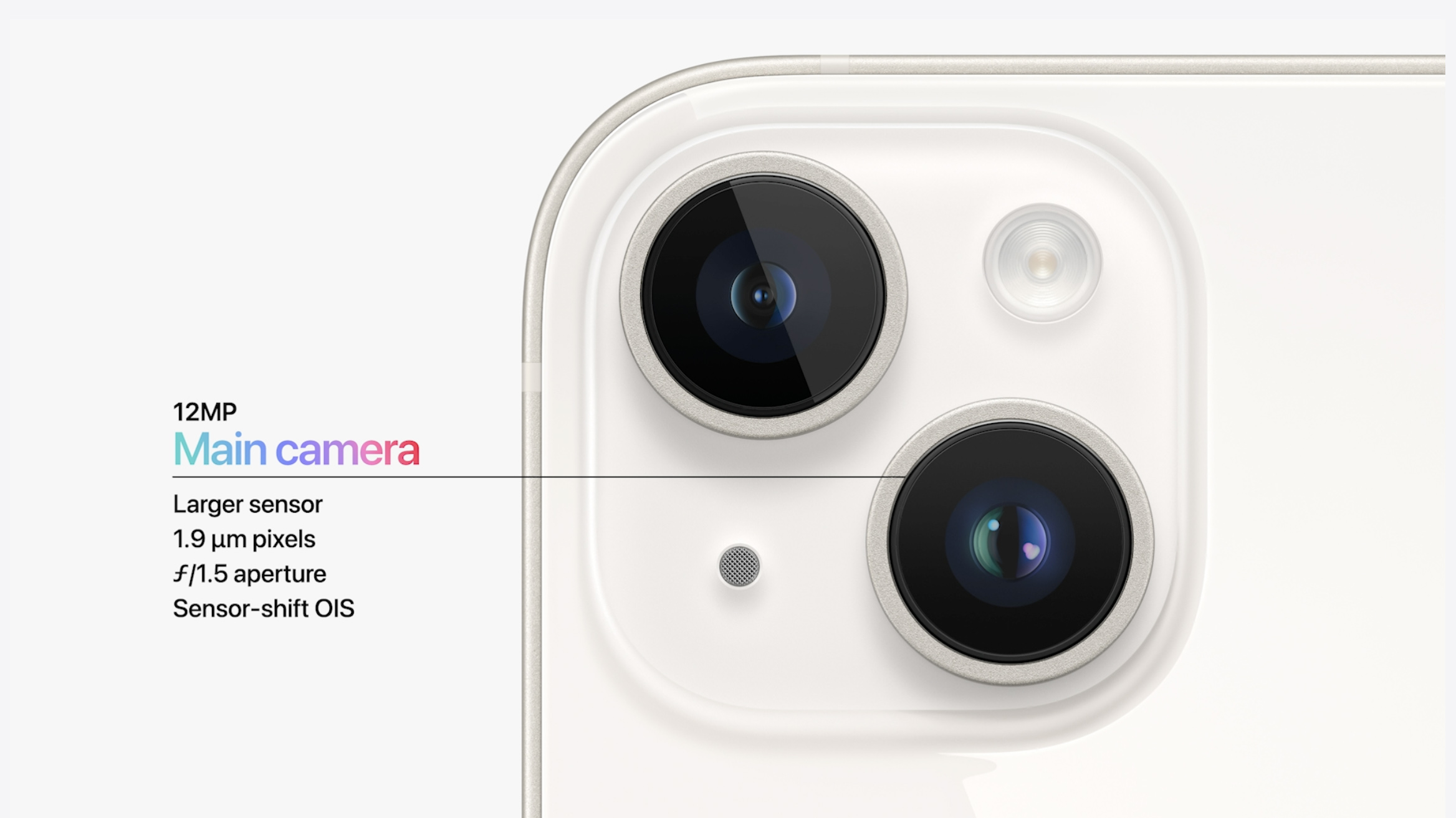 Calling emergency numbers in the event of a traffic accident
The iPhone 14 gets some new features, though, not least in the area of safety. Like the latest Apple Watch models, the new phones can call the owner's emergency numbers if they detect being in a road accident. "A feature we hope you'll never need," it was marketed as.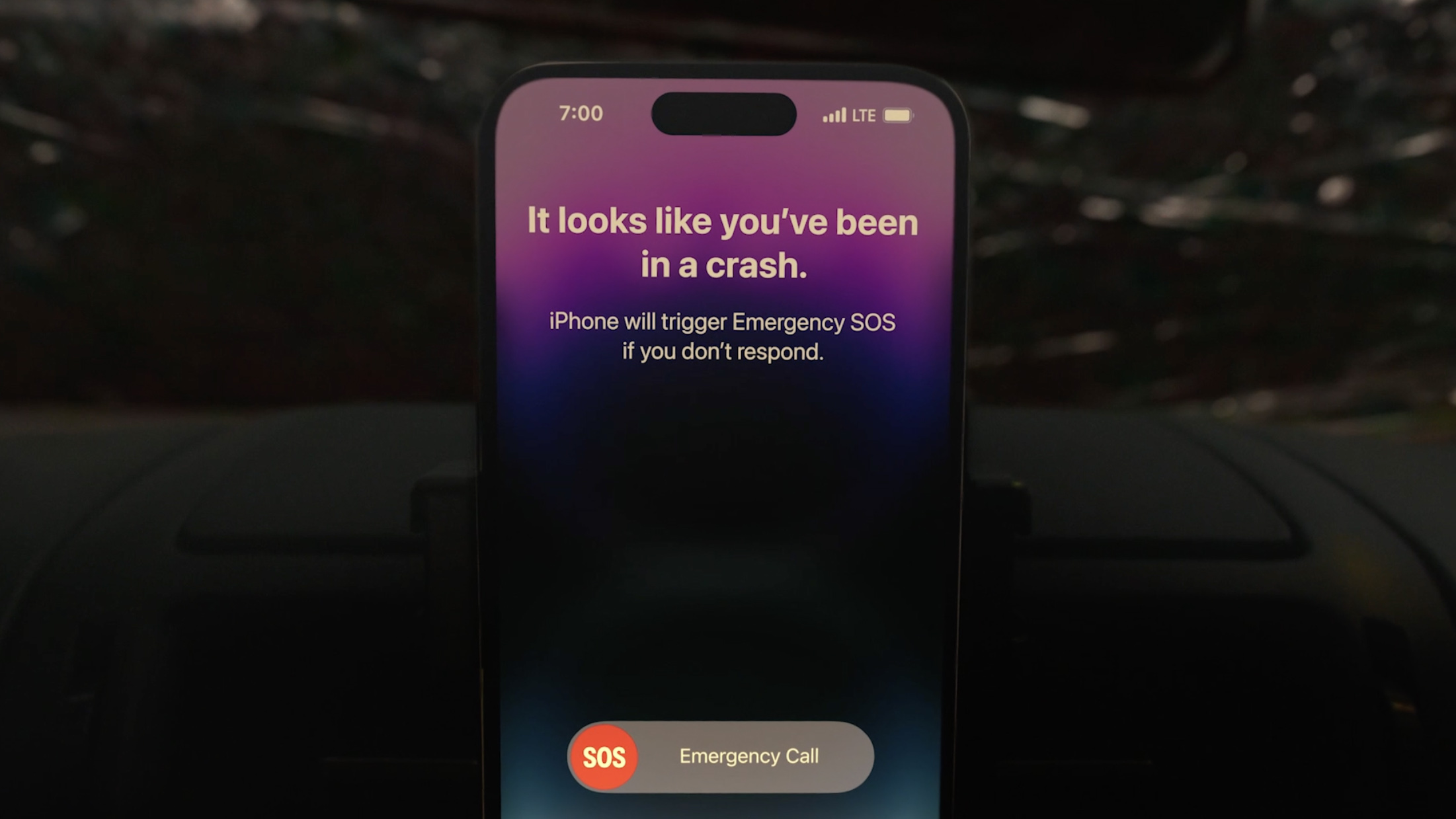 iPhone 14 Pro and iPhone 14 Pro Max
The talk of the day was still the Pro models, in the form of the iPhone 14 Pro and iPhone 14 Pro Max.
At the center is a powerful A16 Bionic processor with 16 billion transistors and 4 nanometer architecture. Which makes the phones the most powerful from Apple ever, while also being very energy efficient.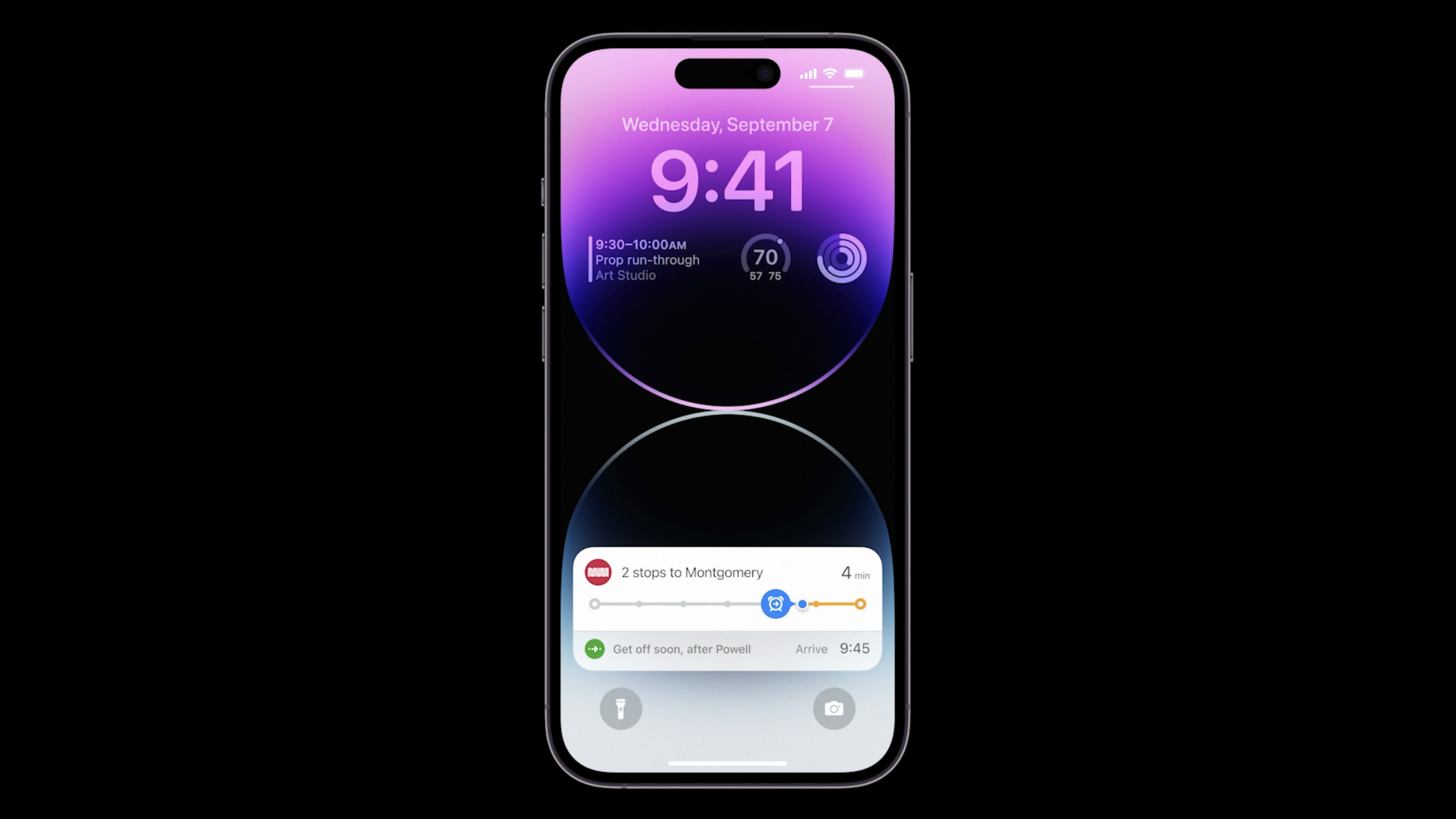 Dynamic screen frequency, always on
With a dynamic refresh rate that varies between 1Hz and 120Hz, the AMOLED display doesn't have to work harder than the content requires. We know the technology from the OnePlus 10 Pro, among others, but Apple obviously wants to have its own name for it, and calls the screen Pro Motion.
As a result of the new screen saving a lot of energy, Apple has been able to have the screen on all the time. We already know about the Always On feature from the top Apple Watch models, and it could be nice on mobile too. The option can probably be turned off to save battery, too.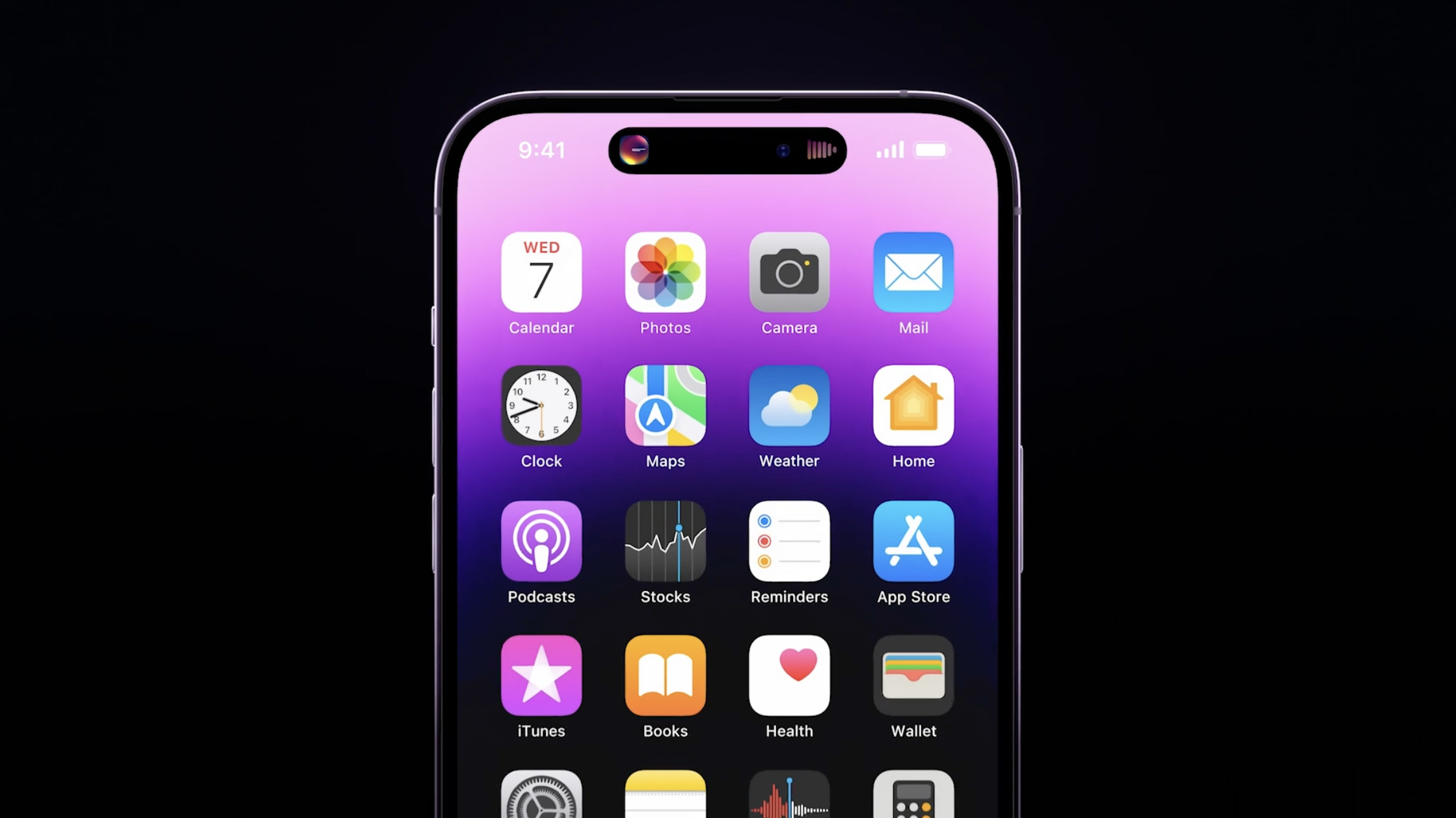 No more 'letterbox'
iPhone 14 Pro and iPhone 14 Pro Max have ditched the 'letterbox' or whatever you choose to call it. That is, the black area at the top of the screen that hides the front camera and FaceID sensors. Instead, the iPhone 14 Pro and 14 Pro Max now have a smaller punched hole in the screen itself for the camera and sensors, which many Android phones have already had for a few years.
Instead, the black screen area becomes a dynamic field – Dynamic Island – that changes shape and lights up depending on which functions you're using. Dynamic Island can display information about apps running in the background. Like showing music information while you're calling, the next step while you're navigating and other small displays.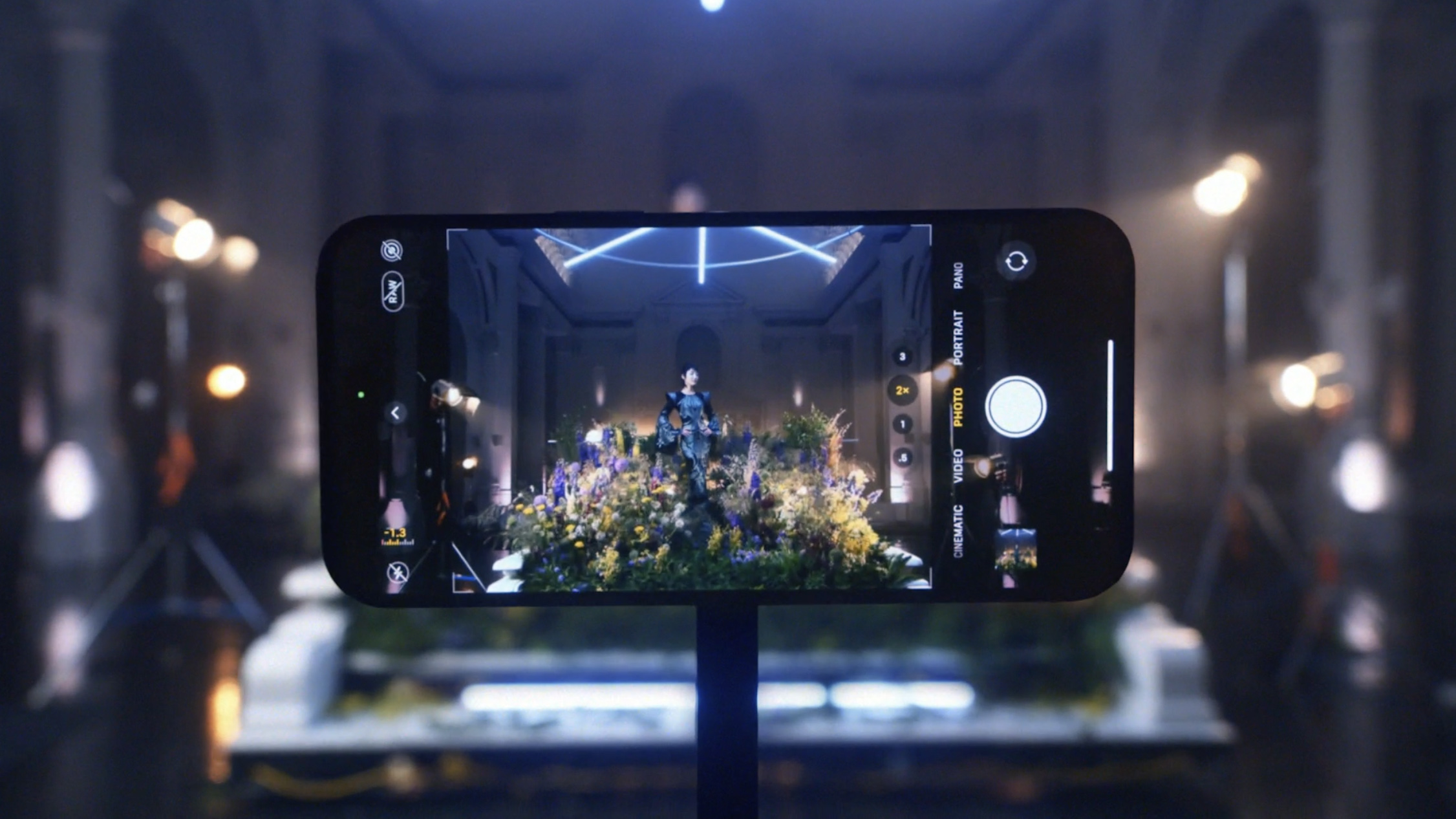 48 MP camera
As before, Pro models have three cameras on the back: an ultra-wide-angle camera with macro, a telephoto camera and a main camera. The main camera has had its pixel resolution increased from 12MP to a whopping 48MP. There was speculation beforehand that the camera would be able to shoot in 8K, as it now has enough pixels. But it's still 4K that counts, with 24 (CinemaMode), 25, 30 or 60 fps. The increased number of megapixels has to do with zoom and image stabilization.
The new iPhones use enhanced digital image stabilization, similar to what we know from GoPro action cameras. By capturing a larger section than the one shown, you have the option to constantly straighten the image so it stays straight on the screen. We know the principle well, and at its best it works almost as well as optical image stabilisation.
Pixel binning
Another advantage of many pixels is that in normal use, where you don't need such high-resolution images, four pixels can be combined into one. This is known as pixel binning. This increases light transmission and reduces image noise in poor lighting.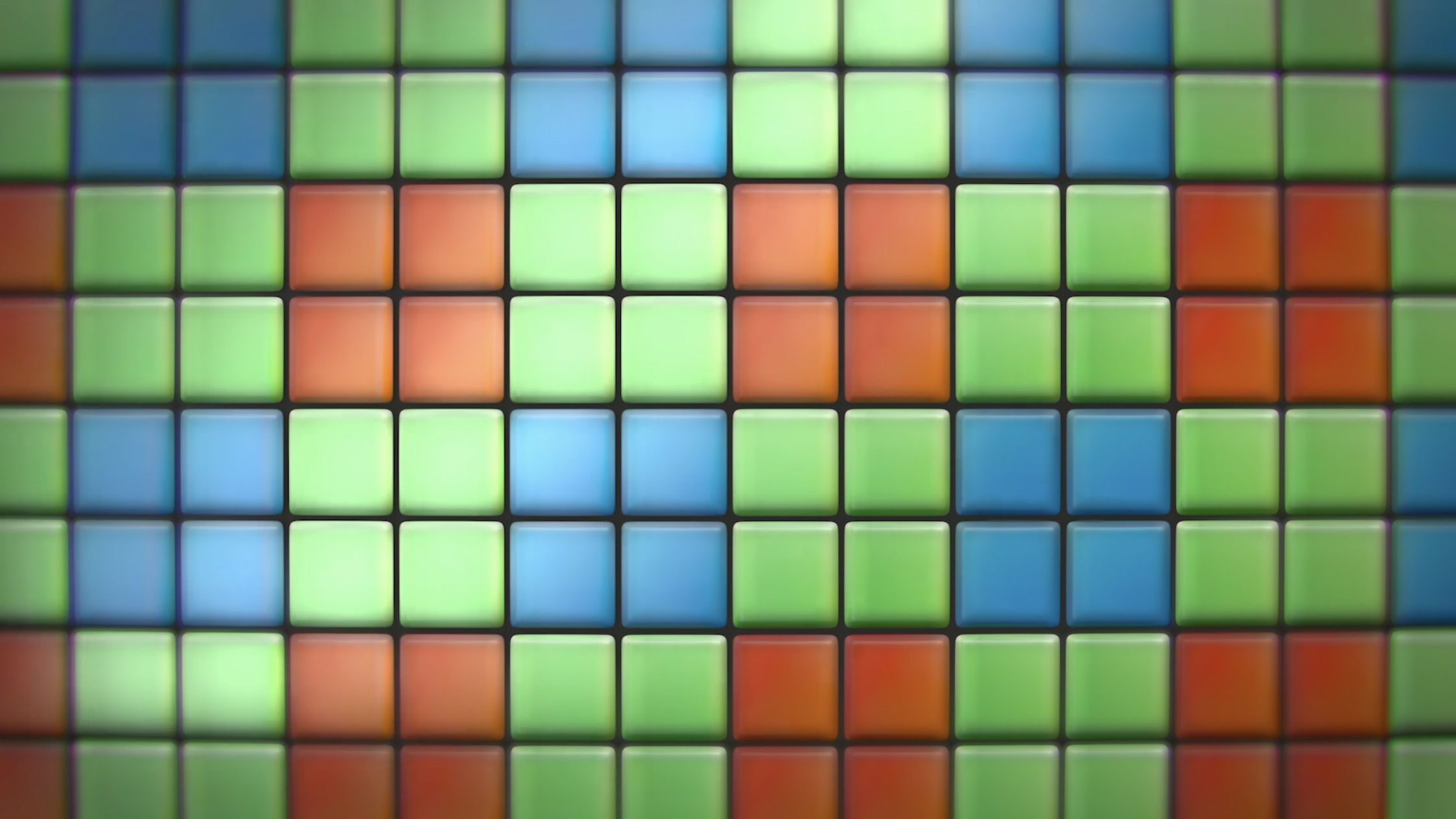 The physical SIM card is still there
There have been rumours that the Pro models would be without space for a physical SIM card. I have to say I was a little worried there beforehand, as there are still mobile carriers that don't support eSIM.
Fortunately, the rumours were not true – all new iPhone models, both Pro and non-Pro, have a physical nano SIM card reader on board. But all models support eSIM at the same time, and Pro models support two eSIMs. So you no longer need a physical SIM to use two mobile plans at the same time. Or at all.
No wi-fi 6E!
Apple has been late to support wi-fi 6E with a new 6 GHz band, but we thought the time was finally right. This offers the potential for better wi-fi coverage, where both the 2.4GHz and 5GHz bands are full of noise due to many wireless products. It is therefore extremely disappointing to find that Apple is sticking to the usual Wi-Fi 6 standard. Simply incomprehensible.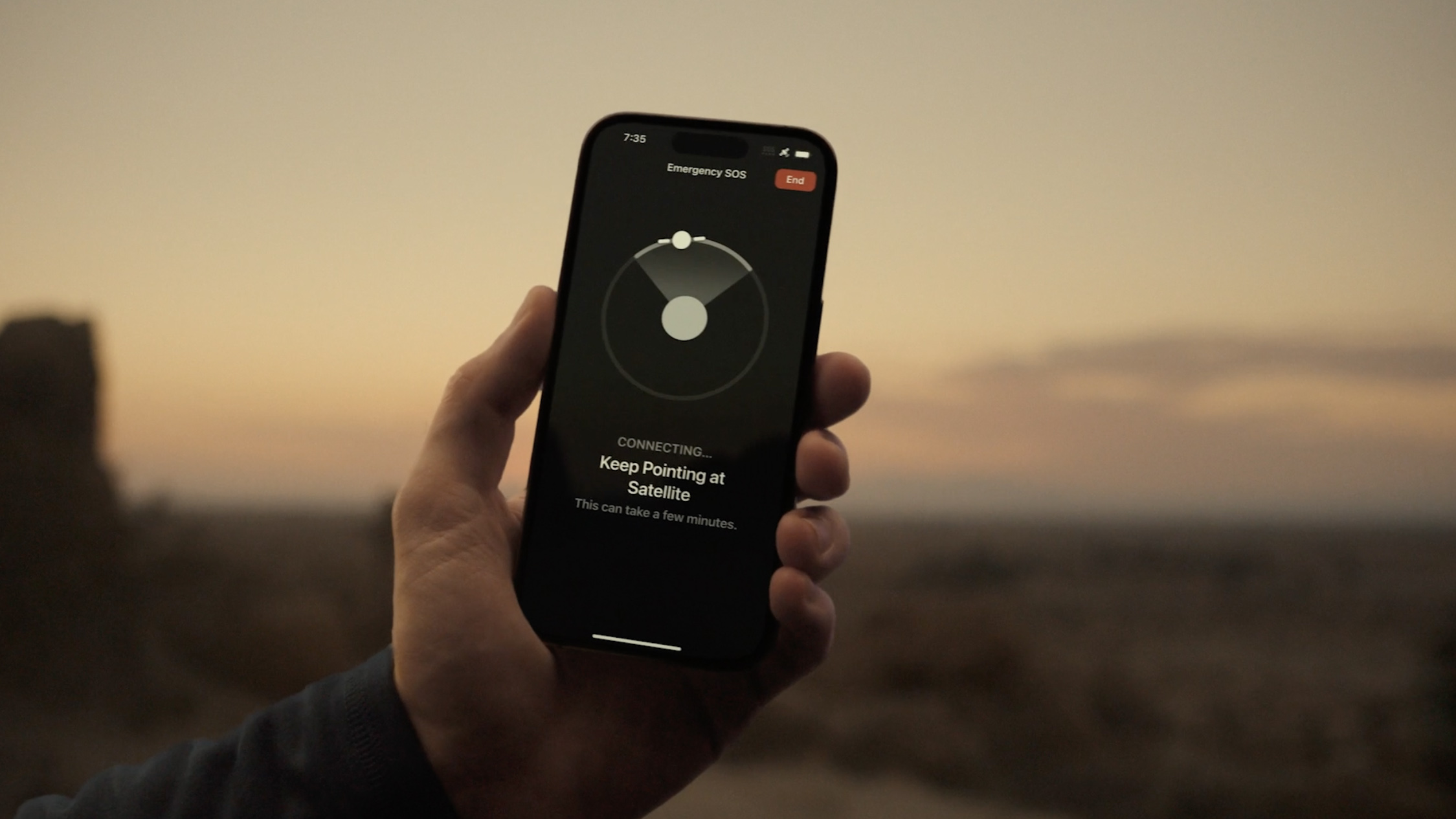 Satellite connection
By contrast, both Pro models have satellite coverage, which lets you send messages and call for help if you're lost in mountains, deserts or other areas without normal cell coverage. Because satellites have very narrow coverage, your phone will then tell you at which angle to point it at the sky to get coverage. Be aware that a text message via satellite can take anywhere from a few seconds to a few minutes to send.