While 4K has almost become the standard on the TV front, which is moving in the direction of 8K, there is still only a limited selection of home cinema projectors with 4K resolution. Sony is among the few manufacturers that offer so-called native 4K projectors, where the image chip itself also has 4K resolution. On the other hand, the projectors have lacked proper handling of video in HDR quality, especially compared to the competitor JVC. Sony now intends to do something about it!
VPL-VW590ES /790ES
The new models VPL-VW590ES and 790ES replace the current 570 / 590ES models, and according to Sony will be greatly improved in several areas, but especially when it comes to viewing HDR video. The 590ES uses the standard lamp, while the big brother 790ES uses a laser light source for even higher brightness. Both have had their image processing upgraded in the form of the new video processor X1, which we know well from Sony's TV models.
Here are some of the news on the 2020 models:
Dynamic HDR Enhancer: Using the computing power of the new X1 processor, the projectors reportedly achieve better handling of HDR video material. The image processor analyzes each scene to deliver optimal contrast, highlighting light areas while preserving details in dark areas. The dynamic contrast also has full control over brightness and the aperture (iris).
Digital Focus Optimizer: This ingenious feature is supposed to compensate for optical degradation of the lens, and preserve the sharpness over the entire image / screen.
Sony "Reality Creation" Technology: The X1 processor can both enhance true 4K content (as well as upscale Full HD content) by analyzing the image and comparing it with a built-in database. A well-functioning technique we know from previous Sony models.
VPL-GTZ380: New ultra high-end model
Although Sony's new projectors seem hefty enough, they fade a bit compared to the worst model VPL-GTZ380. This is Sony's crudest projector to "home cinema" so far, but if you ask us, it seems more aimed at full-scale cinema! And when you get to see the price tag, you will probably want to charge per one-time ticket …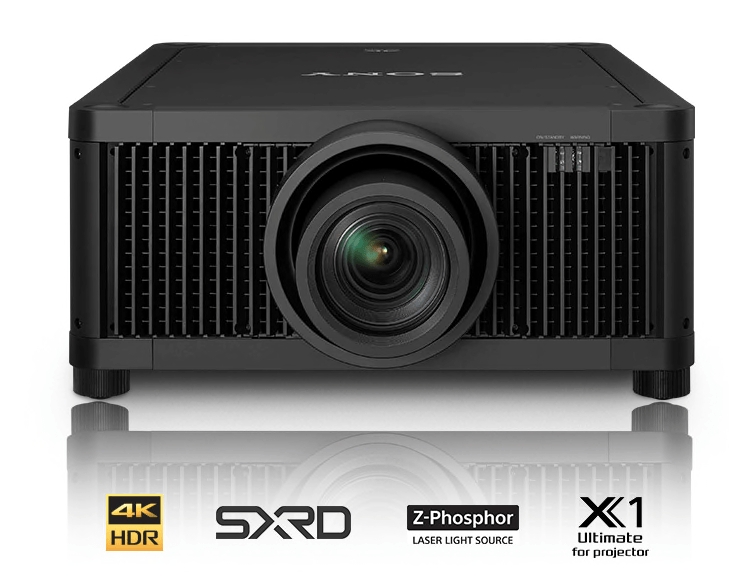 With an extreme brightness of as much as 10,000 ANSI lumens, it can fill even 4-5 meter wide canvas with a bright and contrast-rich image. It is based on a new 0.74 "4K SXRD image sensor and uses a newly developed triple-laser light source. The image processing is controlled by the even more powerful X1 Ultimate processor that we know from Sony's high-end TV models, here optimized for projector use.
Price and availability
The new Sony projectors will be available during September. Norwegian prices have not yet been confirmed, but prices in euros are as follows:
Sony VPL-VW590ES: 6999 euro
Sony VPL-VW790ES: 11999 euro
Sony VPL-GTZ380: 79999 euro (!)