Audun Hage
Published

2020-09-04 - 4:05 pm
Volkswagen likes to keep the cards close to its chest about its upcoming electric SUV. But as Skoda releases news about Enyaq, we also get to know more about the "twin" Volkswagen ID.4. As is well known, both are based on the VAG Group's MEB platform for electric cars. And now that Skoda Enyaq is official, we also get a glimpse of the interior of ID.4:
When you take a first look at the interior of ID.4, it is easy to see similarities with the already launched Enyaq. Both are characterized by the center-mounted touch screen, as well as a relatively small screen for the main instruments. Common to the ID family is also "ID. Light", a light strip that warns the car's status (ready to drive, locked or unlocked, navigation etc) with light signals in different colors. ID.4 can also be equipped with ambient lighting.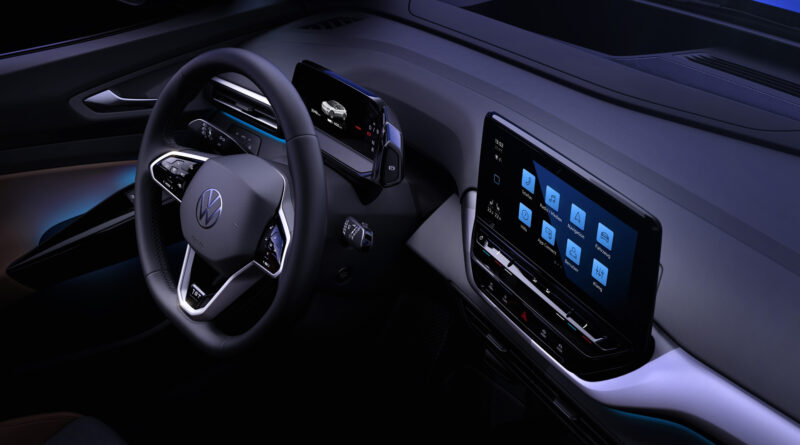 But, what about the sound?
Like the Skoda Enyaq, ID.4 will be available in a variety of engine and battery configurations. The top model gets four-wheel drive and up to 500 km range. But where we know that Enyaq gets Canton sound system as a premium option, we still know little about what kind of sound comes in VW ID.4. But since the smaller ID.3 is offered with an extended stereo system from Beats, it is reasonable to believe that they also have a hand in the game on ID.4. We keep our eyes (and ears) open!
Volkswagen ID.4 has its world premiere on 23 September.
The four-wheel drive version must wait until 2021.