Last night, Lucid Motors launched its first electric car, the Lucid Air, which many will call a Tesla Model S competitor, but it is questionable whether Lucid is aiming even higher.
That's not it, the performance is quite impressive, also compared to the Model S and to some extent also the Porsche Taycan, but judging by tonight's press release, the Lucid Air can be an expensive electric car. We are talking Taycan and Mercedes EQS territory here, maybe more than Tesla.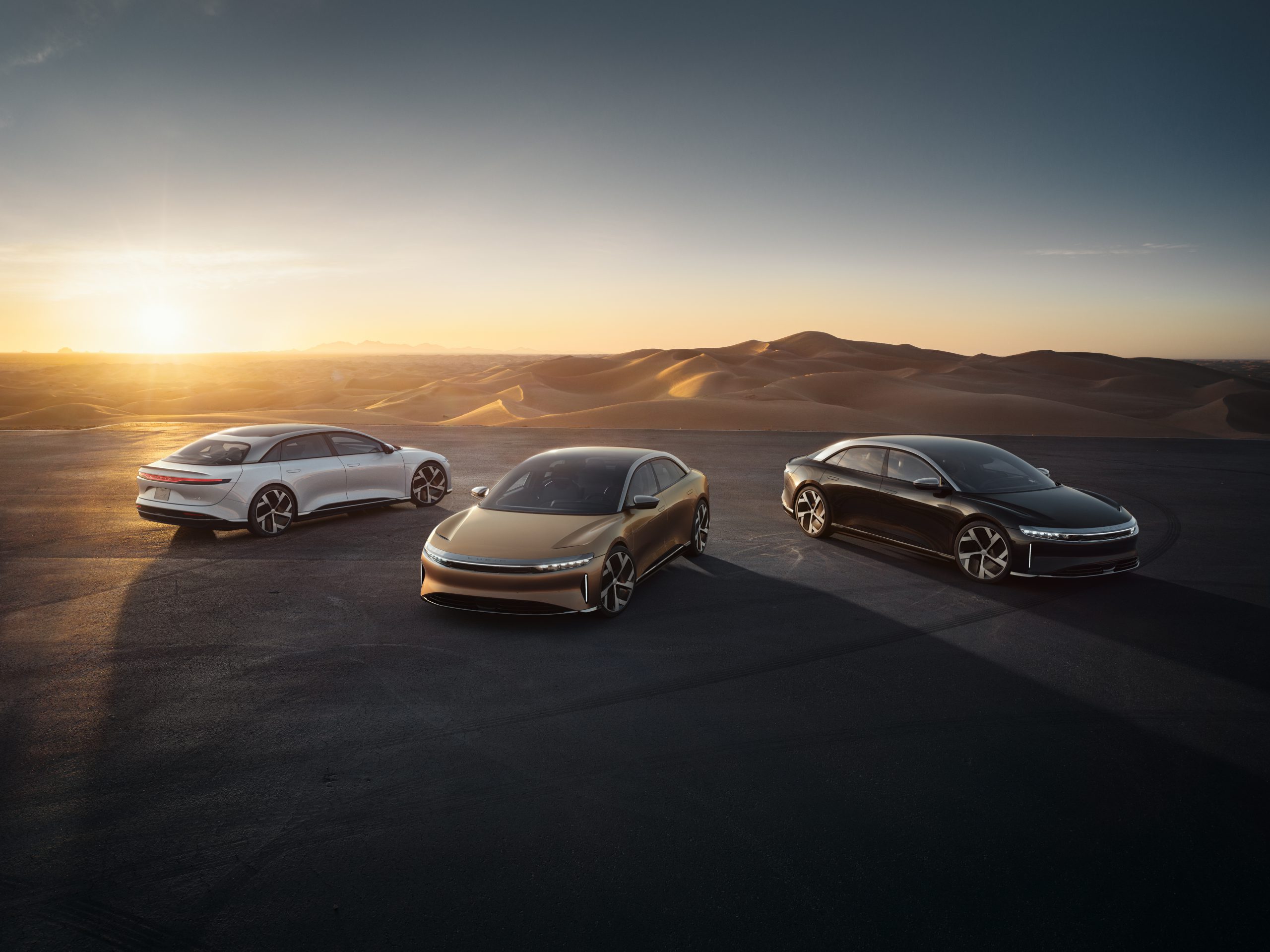 Lucid is planning four versions of the electric car that will arrive at the end in 2021, and will be followed by a cheaper version in 2022, and it is the one called Lucid Air. First out are the two most expensive editions, Air Grand Touring with 800 hp, and Air Dream Edition with 1080 (!) Hp, which will be on sale in the US in the second quarter of next year. At the end of the year comes a slightly more 'popular' version called Air Touring with 620 hp.
Newly developed electric car platform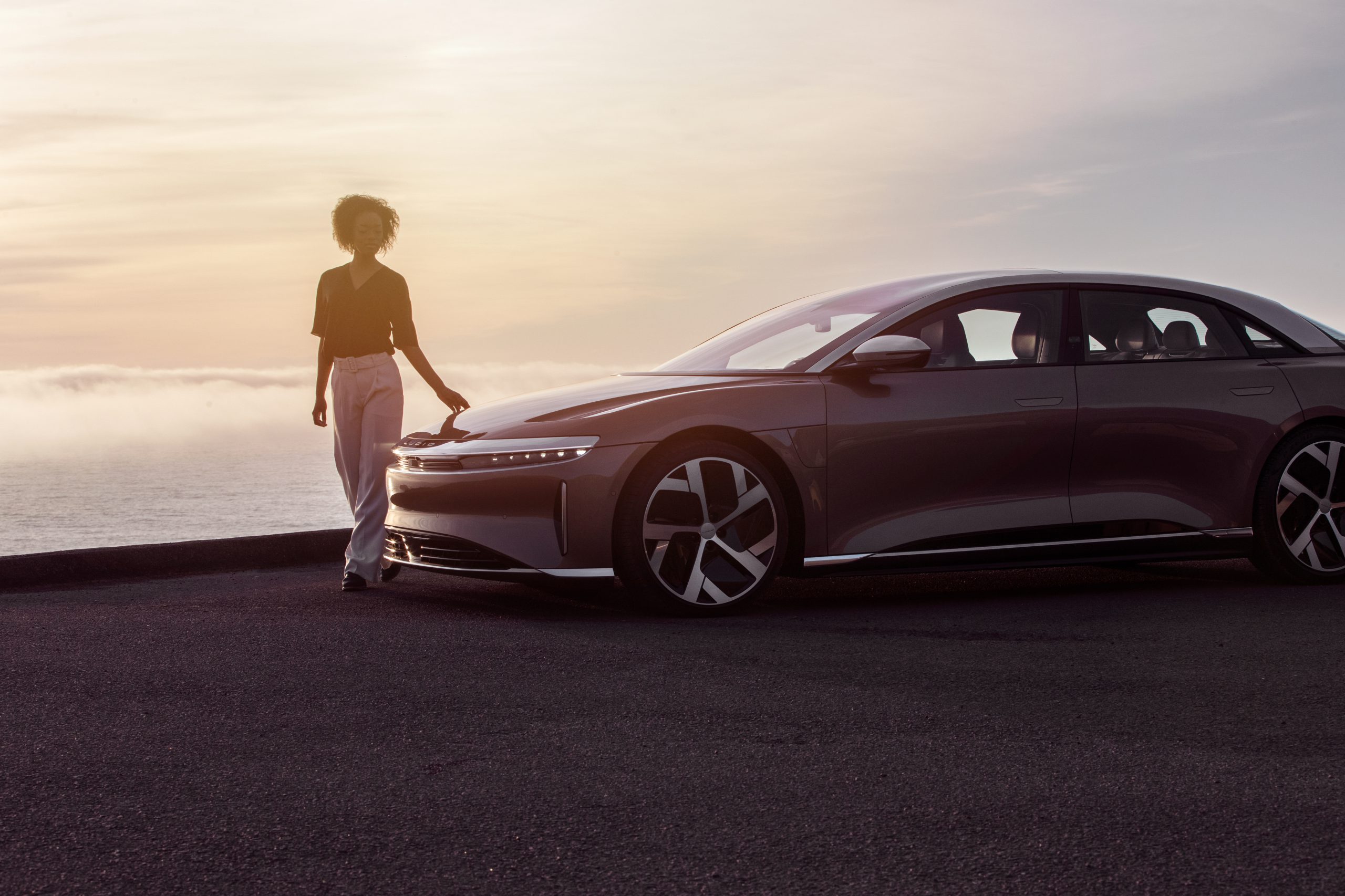 Common to them all is an electric drive line with a so-called skateboard platform – LEAP, 900 Volt architecture, 300 kW fast charging that can provide 482 km range in 20 minutes, and a modular battery solution that can be scaled as desired.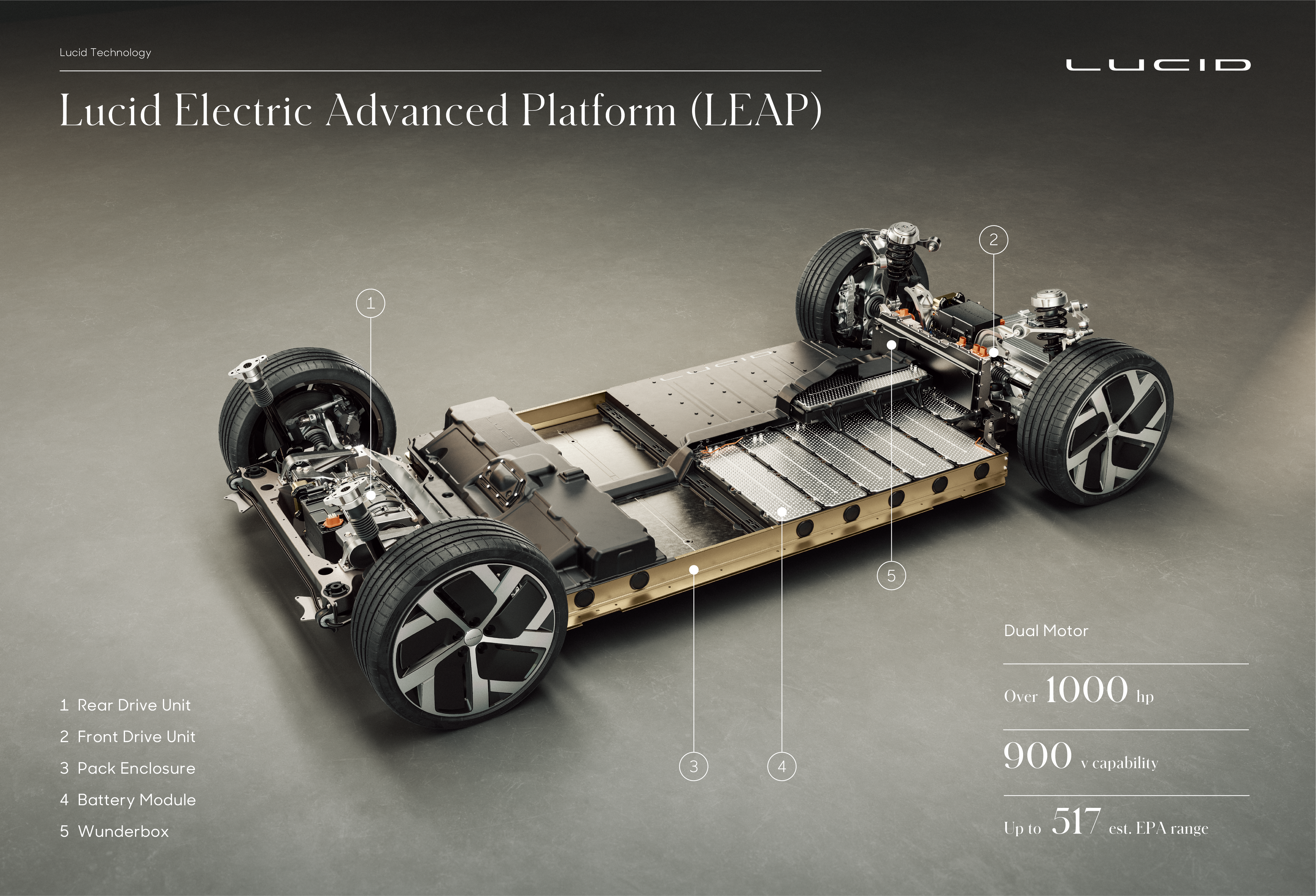 The four editions will have many of the same advanced technical features, but the range varies with the model and battery pack it is equipped with.
So far, Lucid has not said anything about the performance and range of the cheapest version coming in 2022, but the Air Grand Touring will be the version with the longest range, 832 km according to the American EPA norm, while the even faster Dream Edition can reach up to 809 km , if it, like the others, is equipped with 19-inch AeroRange rims and tires.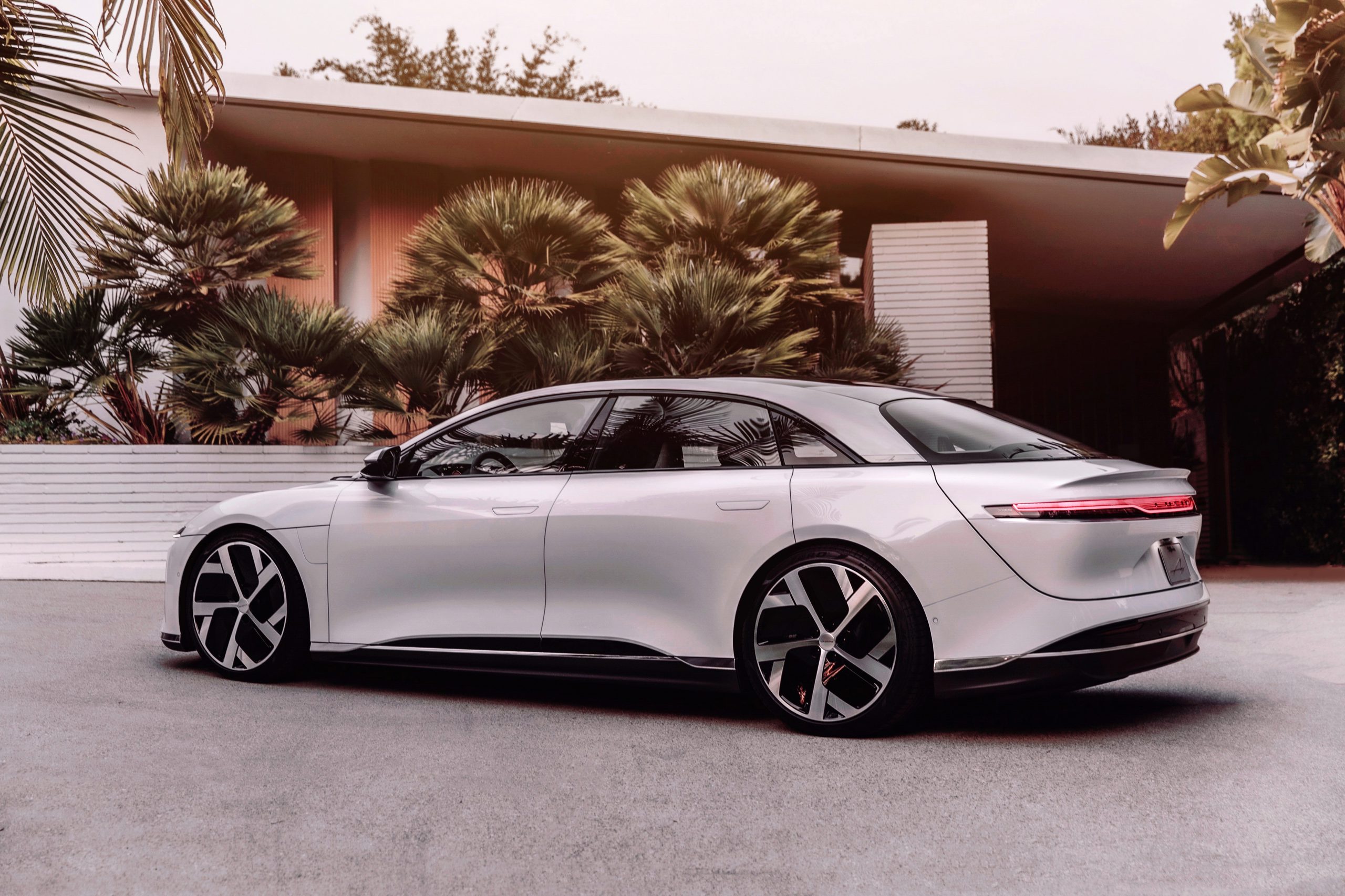 Air Touring's range is stated to be 650 km, and this will be the cheapest version among those that will be available in 2021.
Starting price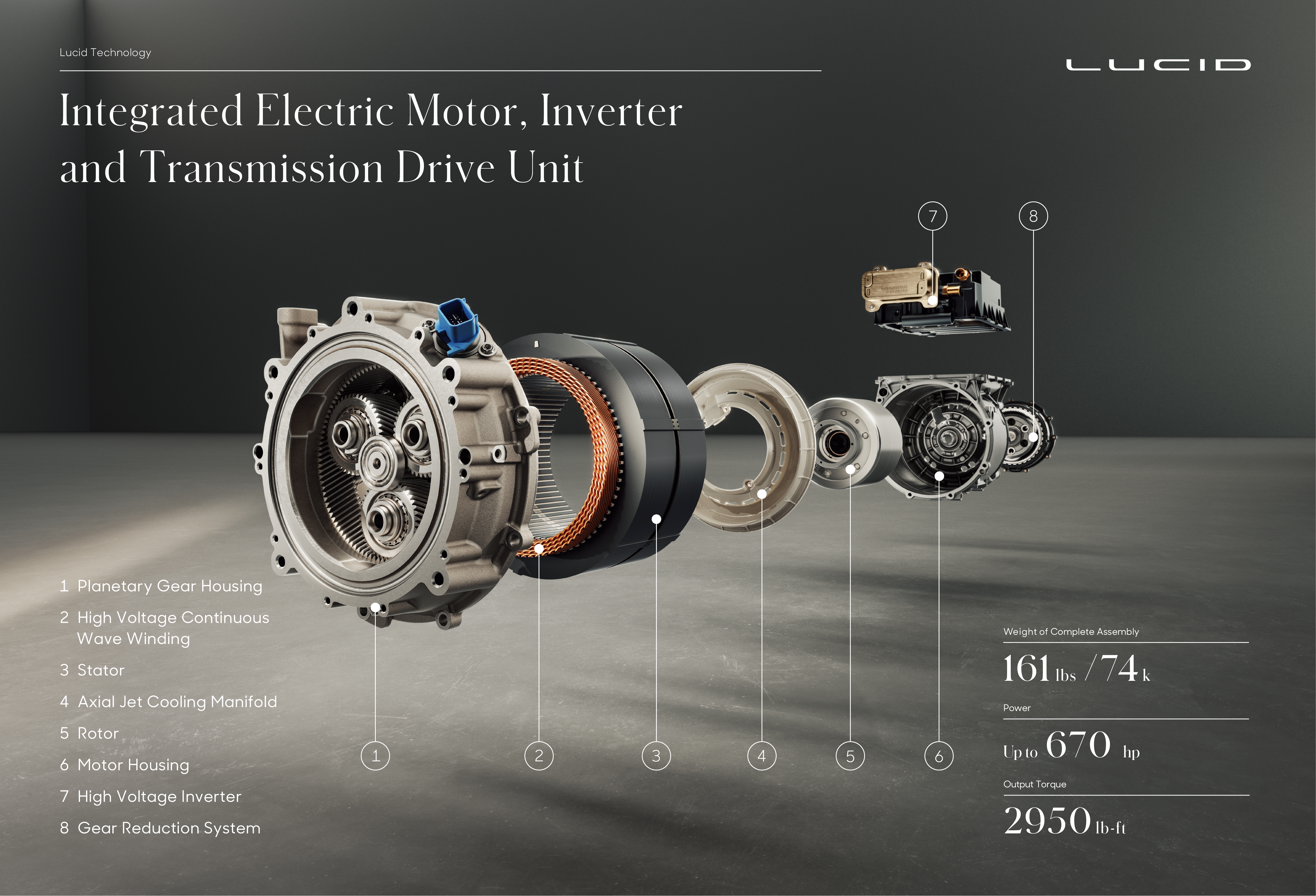 Lucid Motors states a starting price for the cheaper 2022 model Air at around 80,000 US Dollars. which is close to the price of a Model S Long Range in the USA while Air Touring is stated at 95,000 dollars, Grand Touring at 139,000 dollars, and the flagship Dream Edition at 169,000 dollars.
Porsche Taycan territory there then.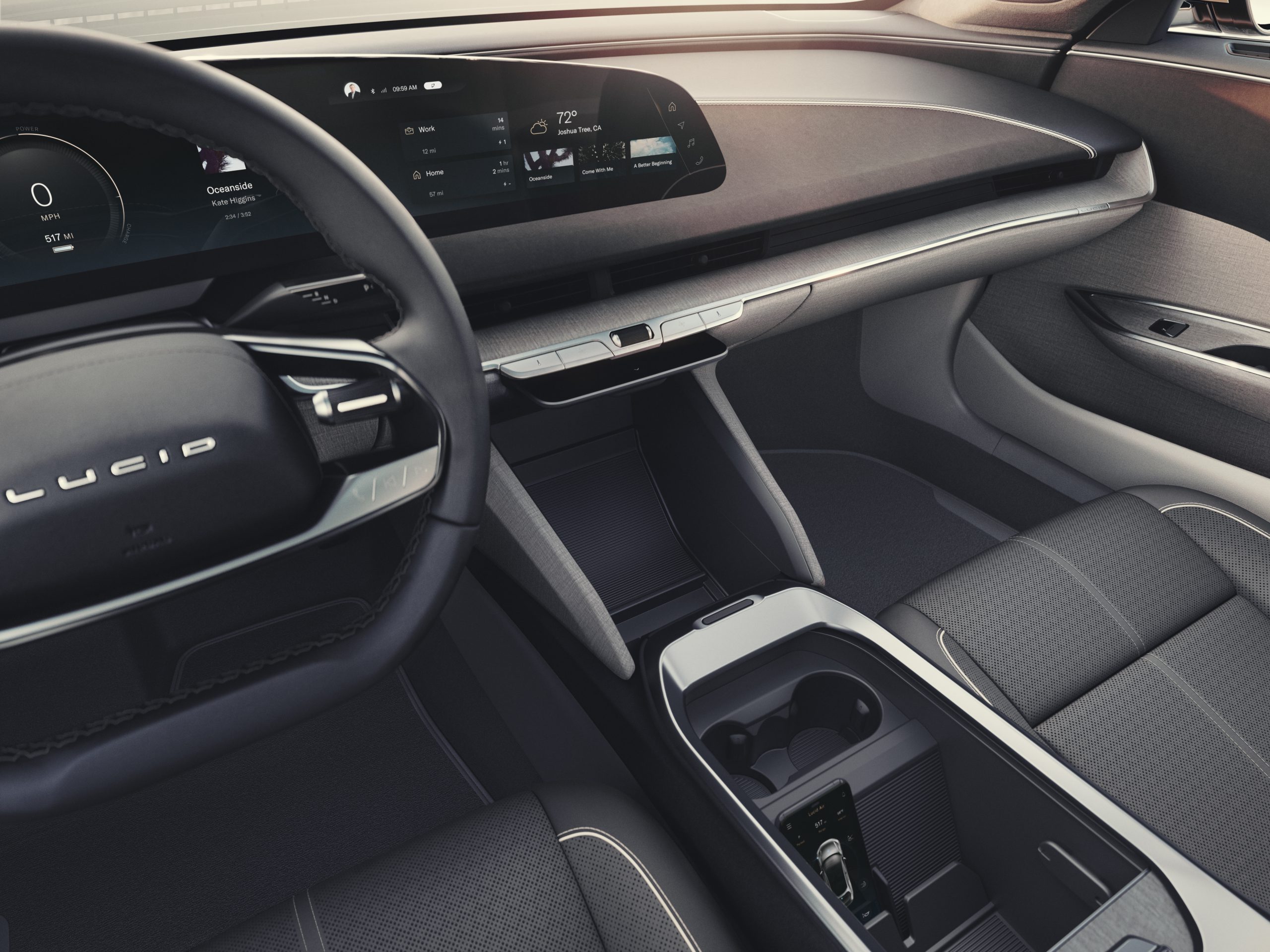 Lucid Air Touring
Sold from Q4 2021
650 km stated range
620 hp
3.2 s from 0-96 km / h
249 km / h top speed
95,000 USD
Lucid Air Grand Touring
For sale from Q2 2021
830 km stated range
800 hp
3.0 s from 0-96 km / h
270 km / h top speed
139,000 USD
Lucid Air Dream Edition
For sale from Q2 2021
809 km stated range
1080 hp
2.5 s from 0-96 km / h
320 km / h top speed
169,000 USD
Advanced EV technology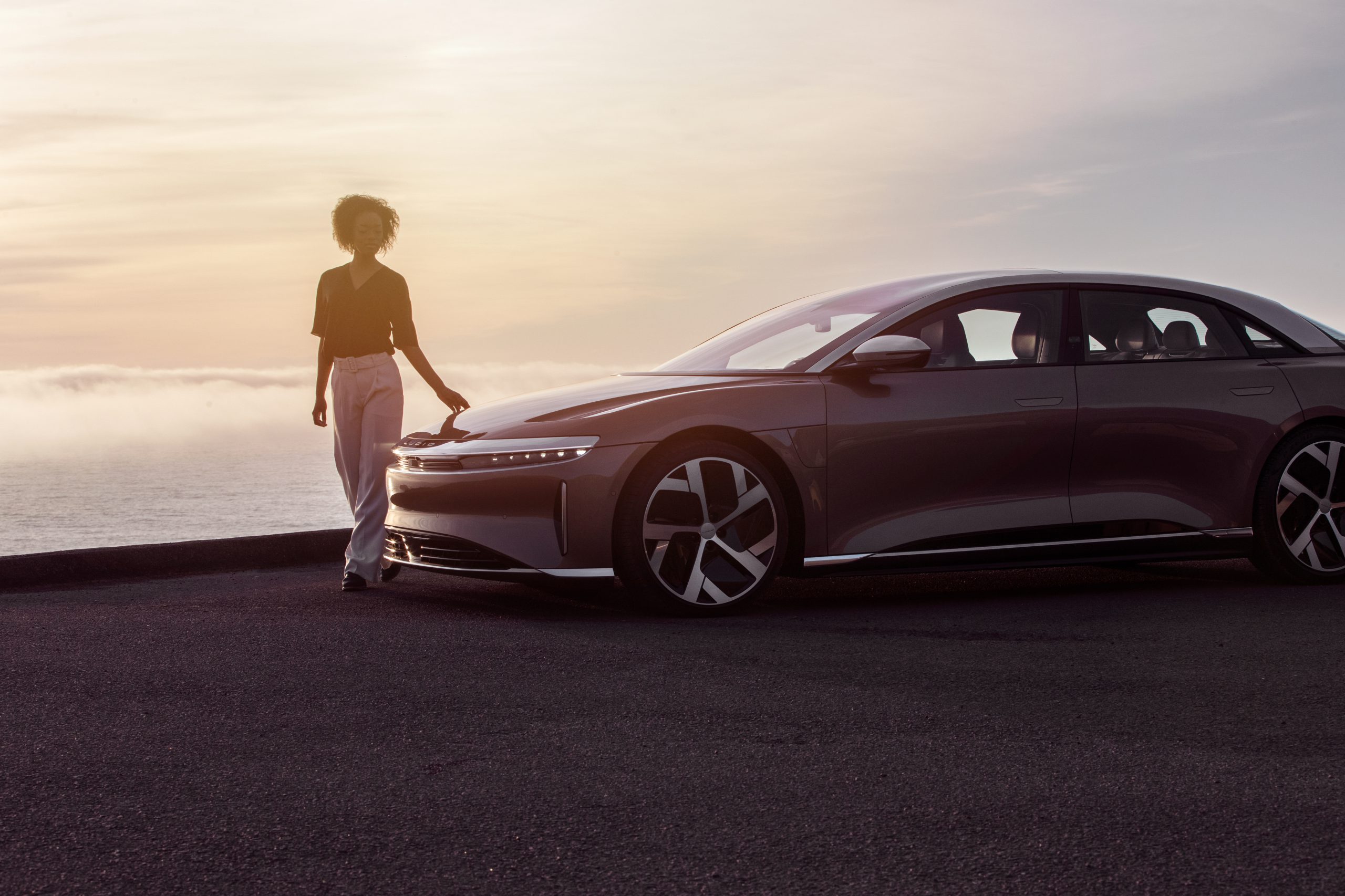 In other words, it is an expensive electric car from a manufacturer no one has heard of, but according to Lucid Motors Peter Rawlinson, there is a lot of advanced technology on board. The electric motors at the front and rear are developed by the same people who develop motors in Formula E.
– With Lucid Air, we have created a guiding star for the entire industry, which shows what progress is possible by moving the boundaries of what is possible with electrical technology, and we take performance to a new level.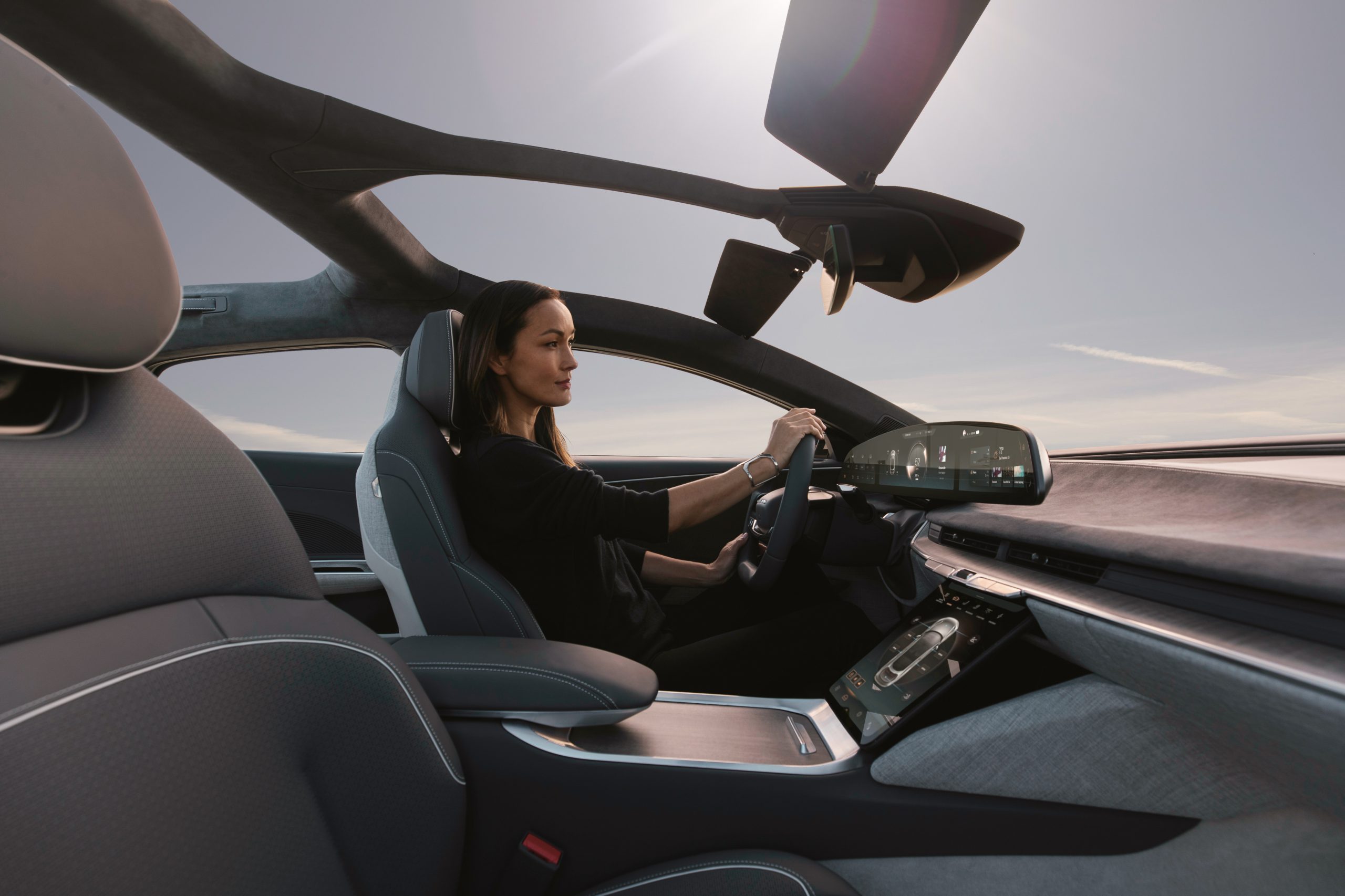 Lucid Air is 498 cm long and 194 cm wide, while the height is stated to be 141 cm. It is both shorter and narrower than a Porsche Taycan and Tesla Model S, but Lucid says that they have managed to create better interior space both front and rear in the airy cabin, among other things by stretching the wheelbase to 310 cm.
Spacious interior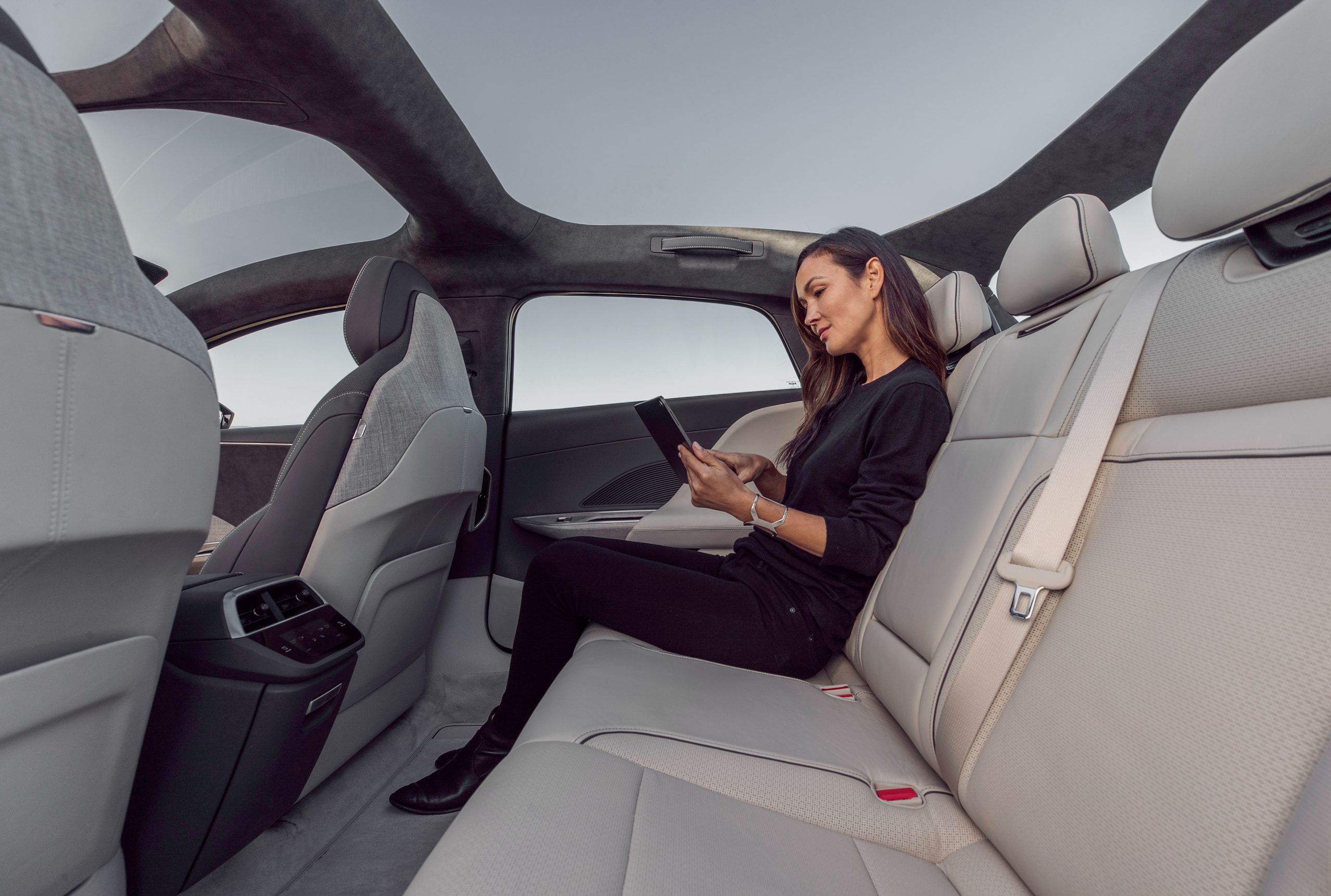 It undeniably looks spacious inside, but the loading space is not as convincing. Lucid has chosen a very smooth design with an air resistance of low 0.21, and although it looks like a station wagon, it has a regular tailgate similar to the one found on the Tesla Model 3.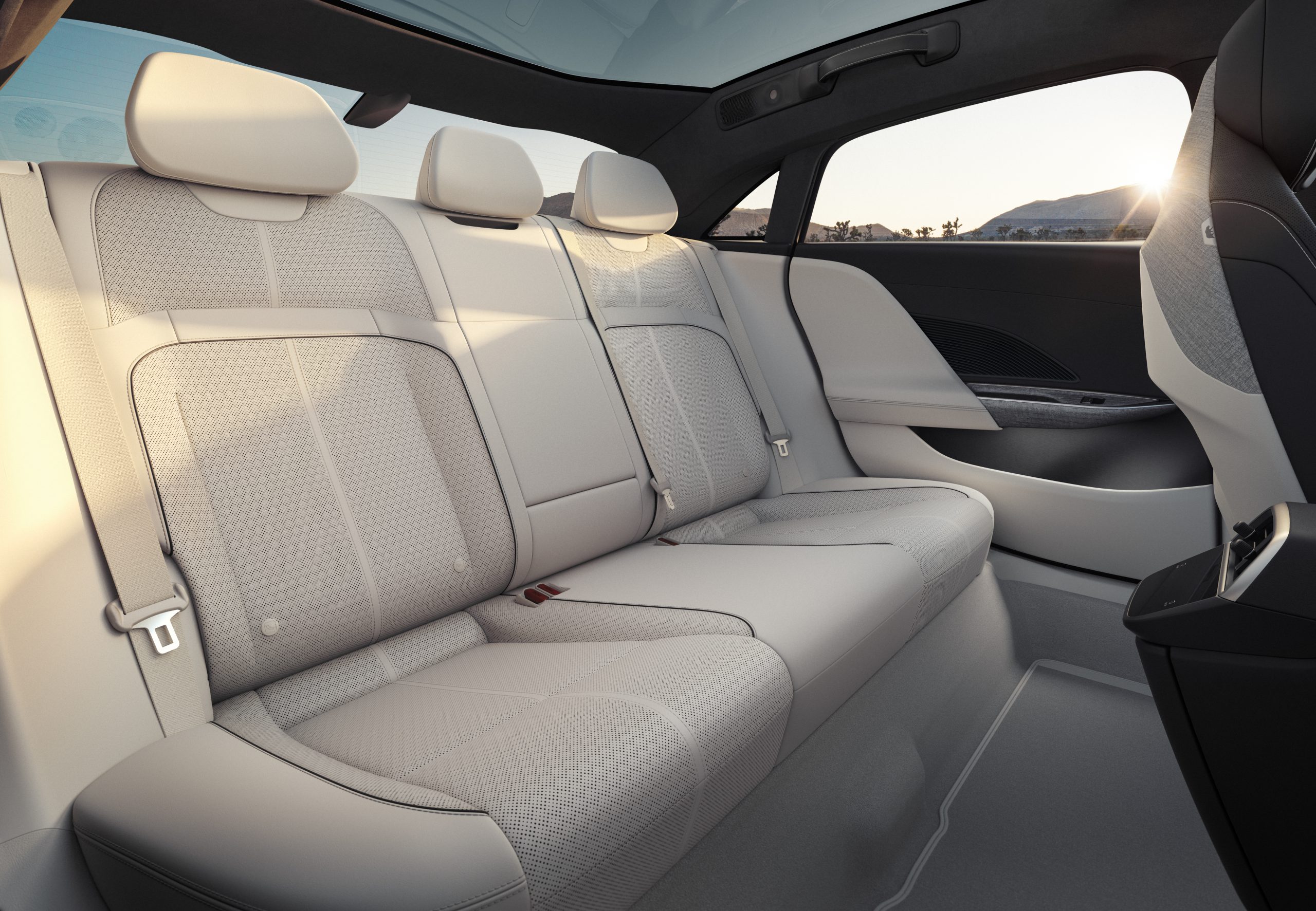 It limits the ease of loading, and the luggage volume of 459 liters is admittedly a little more generous than in the Model 3, but you can lift up the floor in the luggage compartment and achieve a total of 739 liters, without having to lower the rear seat back. It is at least close to the Model S with 804 liters.
Lidar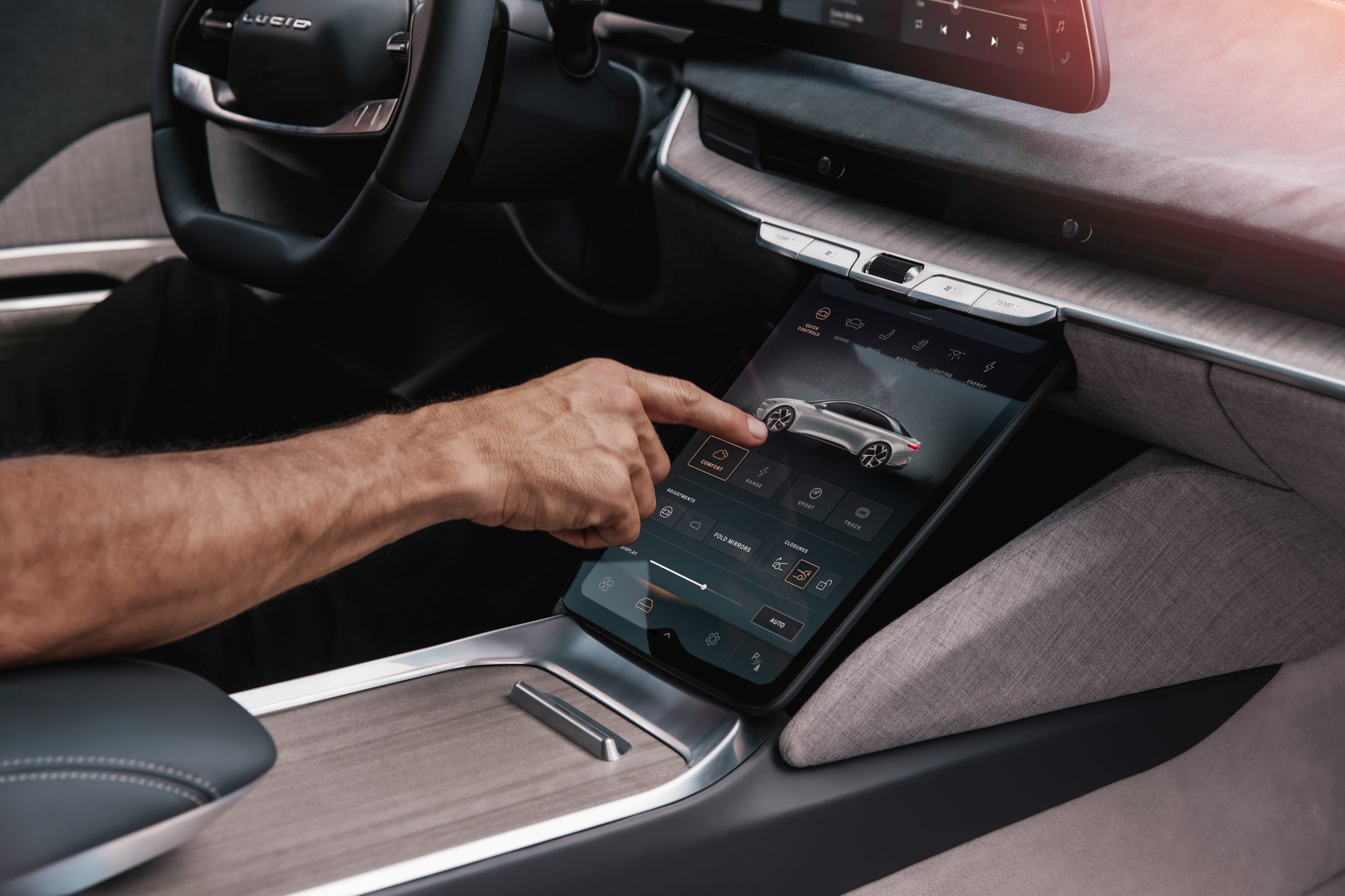 Inside, there is a three-part 34-inch 5K screen combined with an infotaiment system with a total of 29 speakers around the cabin. It is also equipped with Lidar sensors that detect everything around the car with the combination of cameras, radar and ultrasonic sensors, which assist the driver and make the car 'self-driving' up to level three.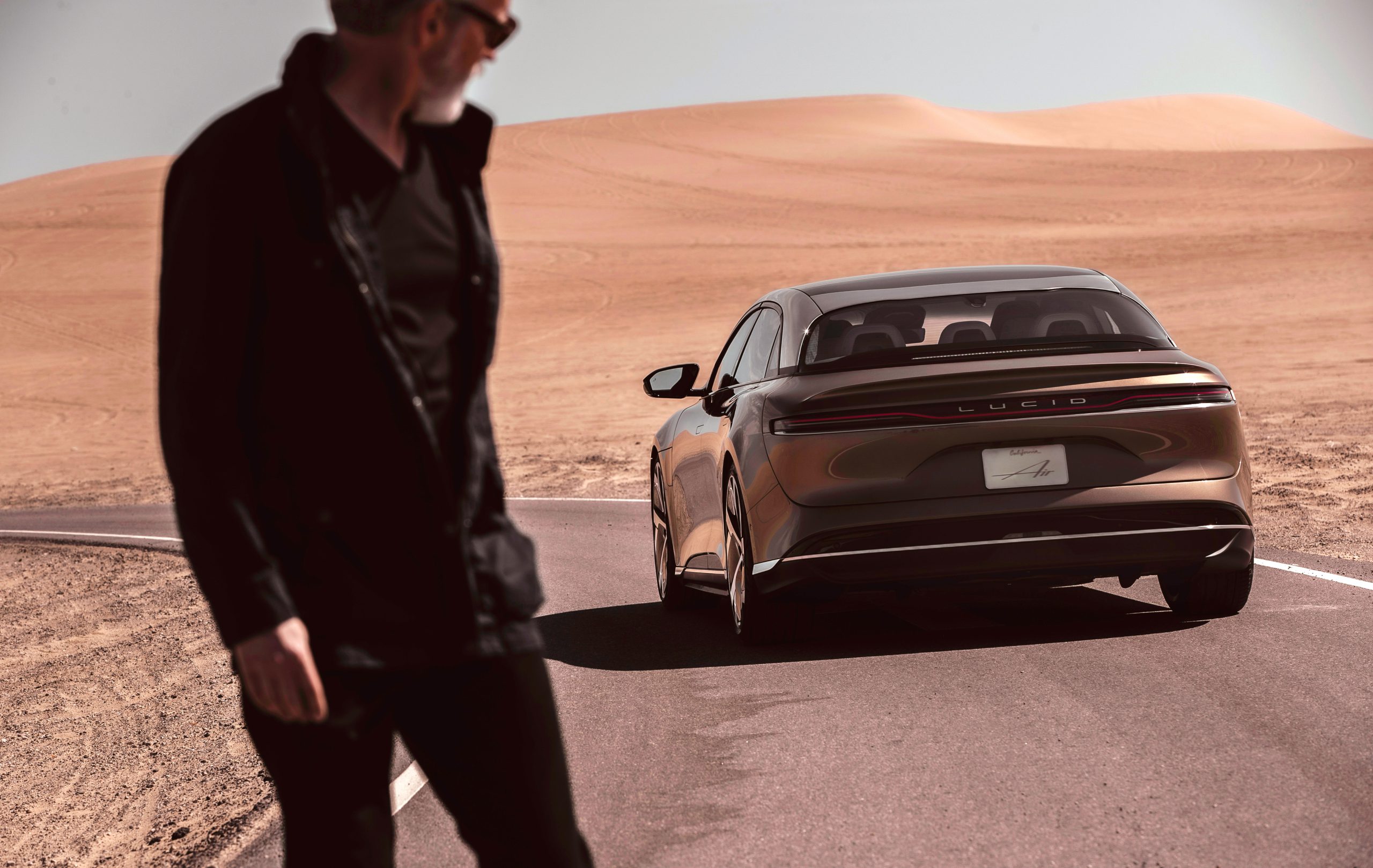 You can already reserve a Lucid Air on Lucid's website, which says that the cars will arrive in Europe in 2021, ie probably at the same time as they are on sale in the USA.
SUV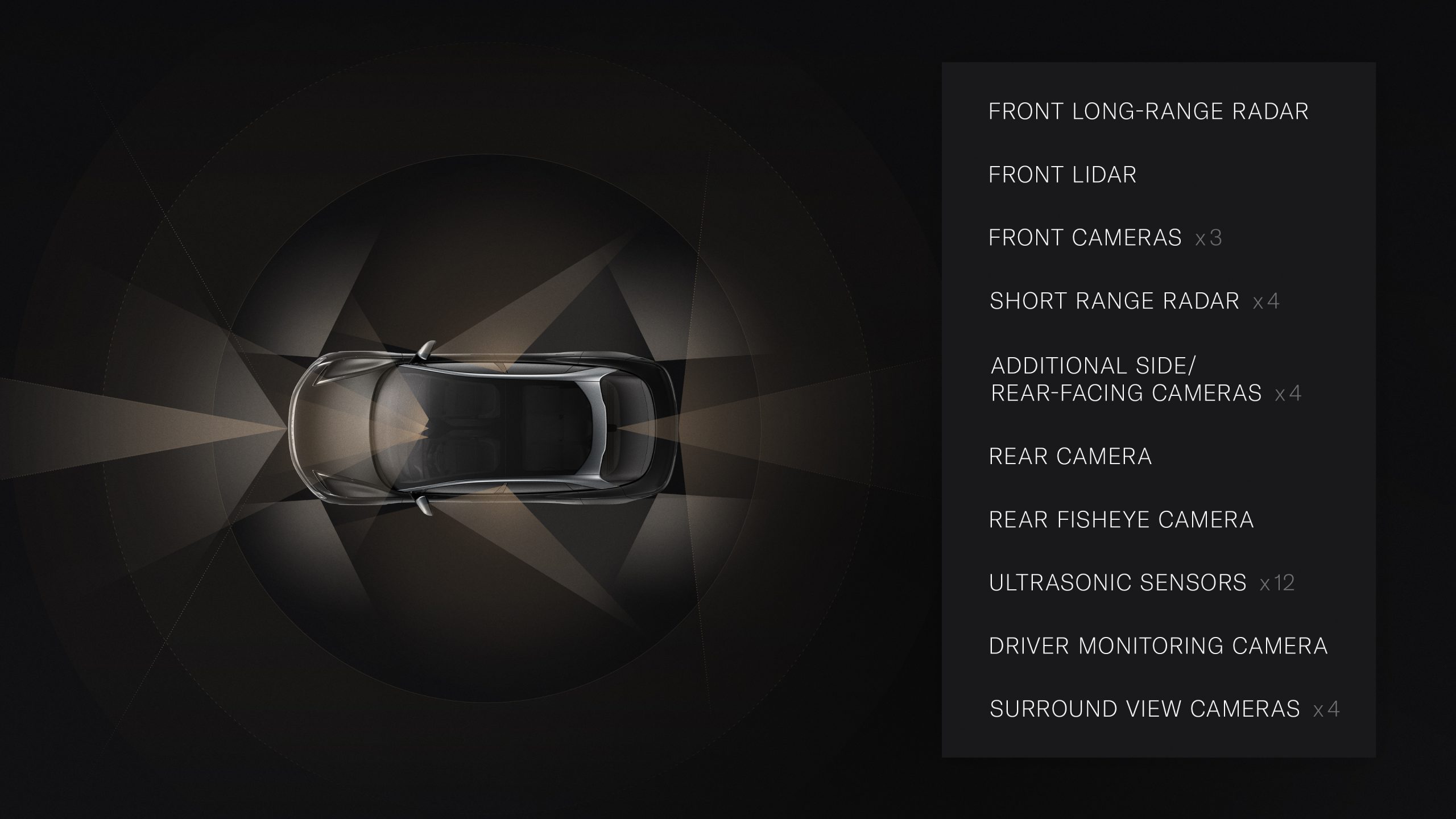 After the four editions of Lucid Air have been launched and are on sale, Lucid Motors is planning an electric SUV to be launched in 2023, which will be built on the same LEAP architecture, with clear similarities in design to Air. Only more elevated, and with greater ground clearance, after the rendering in the picture below.