During Tesla's annual general meeting on September 22, some interesting information came out. The so-called "Battery Day" was previously hinted at with an illustration of silicon nanowires, which is a kind of holy grail in batteries.
It turned out to be a "bait and switch", where Tesla will instead mix cheap silicon of metallurgical degree into the battery anode, instead of super-pure silicon that is normally required for electronics. Elon Musk claimed this will give an anode with just under 20 percent better than with pure graphite – which is the material used today.
Further improvements of the batteries will occur in the electrode, and also by eliminating cobalt in the cathode. Removing cobalt has already been done by Chinese BYD .
The actual battery part of the meeting was a bit disappointing for us technology enthusiasts. What was quite intense, however, came at the very end of the meeting. Where Tesla unveiled the all-new Model S Plaid.
Model S Plaid: Three engines
Model S Plaid (pronounced plaid ) is a blood-trimmed version of the Model S, with not two – but three – engines: Two large engines at the rear and a smaller engine at the front, to increase performance even more than the already mega-powerful Performance version with its Ludicrous -mode. A reference to the cult classic Spaceballs .
It's just that when the villain Dark Helmet should put their spaceship in ludicrous speed (faster than light) to catch up with the hero President Scroobs vessel, then it went evil spaceship by mistake into Plaid speed. Which was way too fast, and moreover, the room in front of them formed into a grid. Hence the name plaid = checkered.
Among the fastest on the Laguna Seca course
Well, nothing seems too fast for Elon Musk, and Tesla has now unveiled its Plaid version of the Model S. On screen, they showed a film of the car on a round trip around the famous Laguna Seca track in Monterey, California. The lap time was completed in 1 min 30.3 sec, less than three seconds later than McLaren Senna, which so far has the fastest lap among production models.
Model S Plaid has the fastest time among four-door passenger cars (Koenigsegg is not yet ready with Gemera ). Elon Musk said he reckons that the Model S Plaid should be able to turn off another 3 seconds on lap time, thus setting the fastest lap among production cars ever. Whether it's two – door or four – door!
It's not bad for a car over 2.2 tons!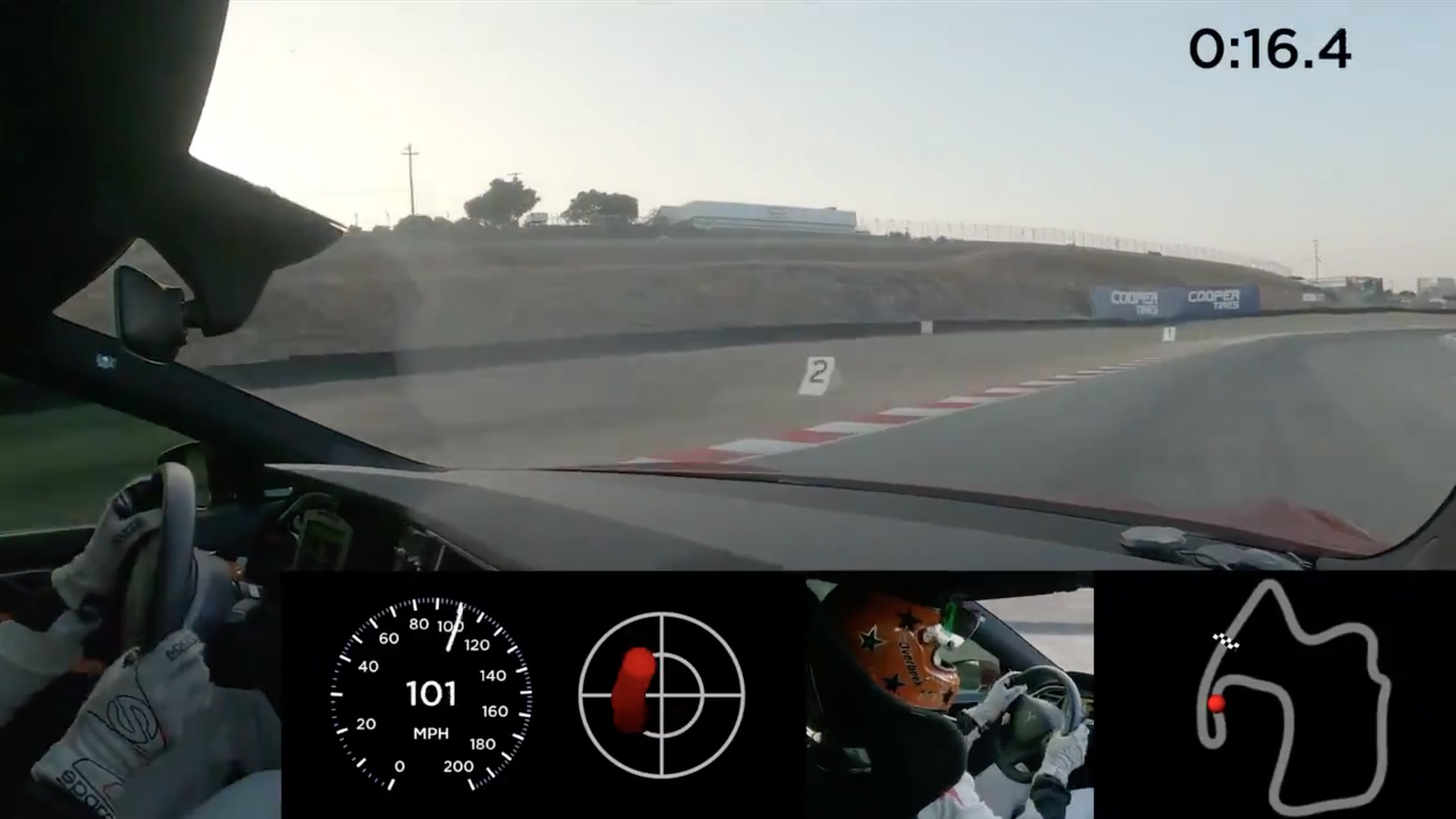 84 miles range
Out on a long trip with the family? Zero problem. Model S Plaid is estimated to be able to drive a full 840 km on one charge! We do not yet know the capacity of the battery, but it is at least 40 percent longer than what the Performance version can handle with the 100 kWt battery. So then one can quickly guess that the Plaid battery is somewhere between 140 and 150 kWt.
Also coming to Model X and Roadster
Model X and the upcoming Roadster will also have a version with Plaid mode, according to Elon Musk. He also claimed that within three years Tesla will launch a car for less than 25,000 dollar.
Key Features Tesla Model S Plaid
0-100 km/t: <2,1 sek
Top speed: 320 km / h
400 m (¼ mile): <9 sek
Power: > 1100 HP
Range: > 840 km
Round time Laguna Seca: 1: 30.3 min