The brand new Mercedes S-Class 2021 is filled with innovative and discerning solutions for both eyes and ears. Mercedes has completely redesigned the interior of the S-Class, and the number of physical buttons has been reduced in favor of a new 12.8 "OLED 3D touch screen, and an improved version of the MBUX user interface. That said, it may be first and foremost the sound system that arouses our curiosity!
4D system with 30+ speakers
Mercedes and Burmester have long had a collaboration on the sound front, but on this new flagship model they seem to have taken it all out.
The new high-end surround system from Burmester consists of 31 speaker units around the luxurious cabin, including a powerful dedicated subwoofer in an 18.5 liter chamber. The amplifier power is stated at as much as 1750 watts, of which 400 watts are set aside for the subwoofer alone. But it does not stop there.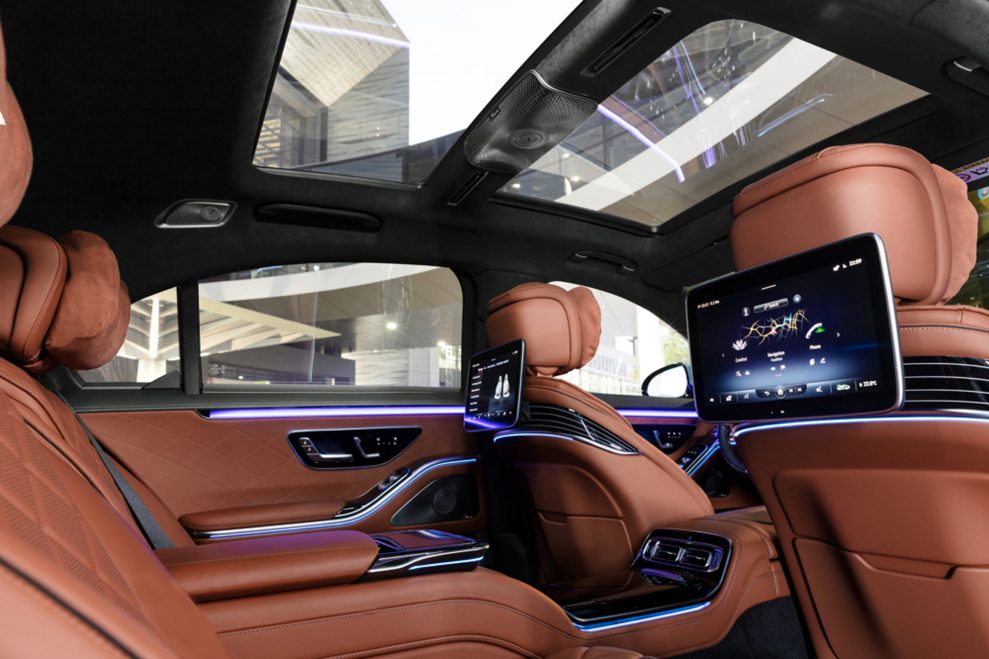 Built-in "vibrators"
On the new S-Class, Burmester and Mercedes have used their own vibrators in the back of the chair and the pillows. These active vibrators are controlled directly via the amplifiers of the sound system, and vibrate in step with the sound signal. In this way, they help to enhance the experience of music and entertainment, without the sound being annoyingly loud. This is where the fourth dimension in "4D" comes from. The driver and passengers can adjust the efficiency of the vibrations themselves.
The new Burmester system will be one of many additional options you can choose from the new S-Class: Exactly what this option will cost has not yet been confirmed, but it will hardly be cheap.