Audun Hage
Published

2021-08-23 - 2:30 pm
The Panasonic JZ2000 reproduces movies and series as intended, with very precise color reproduction and superb contrast.
Panasonic's user interface lacks a number of popular apps, including Disney +. The JZ2000 is only available in 55 "and 65" screen sizes: Still no 77-incher.
Specifications
Size / type: 65 "4K OLED

Resolution: 3840×2160 (4K Ultra HD)

Operating System: My Home Screen 6.0

I

I

nputs: 4 HDMI (2.1), 3 USB

Outputs: Optical digital audio output

HDR: Dolby Vision, HDR10+, HLG
Annet: Dolby Atmos, HCX Pro AI video processor
Web: panasonic.com
Panasonic's new OLED flagship JZ2000 has a good reputation to take care of: The newcomer takes over the baton from previous top models such as HZ2000 and GZ2000, both of which have delivered awesome picture quality. Simply the cream among OLED screens!
For the 2021 model year, Panasonic has further upgraded their flagship model, with a new user interface and updated connectivity options (HDMI 2.1). On the image side, it boasts a new and smarter video processor (HCX Pro AI). Panasonic has also this year joined forces with Technics in the development of the speaker system, which has a couple of extra channels to enhance the sound experience. With support for Dolby Vision IQ, HDR10 + Adaptive video format and Atmos audio, everything is ready to enjoy movies and series in the best quality.
Design
In terms of design, the JZ2000 is clearly similar to its predecessor HZ2000. Seen from the front, this is a sleek and discreet OLED screen, with a toned-down design and dark framing that is not flashy. The build quality is solid and complete, just as we are used to from Panasonic.
When looking at the JZ2000 from the side, it is easy to see that it is thicker than most other OLED screens. This is thanks to a comprehensive sound solution from Technics, which consists of an undermounted sound bar, backed up by extra speakers on the back. The speaker system also means the TV will protrude more from the wall if you choose to wall mount it.
Also, it is gratifying that Panasonic has added a swivel stand on this year's model, so that you can easily turn the screen in the desired direction.
The JZ2000 comes with a comprehensive audio package from the Technics audio division on board. In addition to height channels at the top, it also has extra side-effect speakers that will provide a wider surround sound image. (Photo: Audun Hage)
Ease of use and features
Panasonic has introdcued Google's Android operating system on some of this year's models. On the JZ2000, however, they have retained their own traditional user interface, MyHomeScreen, which is now out in version 6.0.
The user interface has been given a noticeable facelift, with content and video inputs arranged on a transparent menu bar at the bottom of the screen. Here you can also make quick selections as picture and sound mode, without the menus shadowing the picture. Which is very nice. It is only when you take a deep dive into the more advanced settings that the entire screen is used.
New remote
We have previously teased Panasonic for their old remote control: Therefore, it is gratifying to see that they have finally hatched a completely new version. It is still an extensive case with a flurry of buttons, but now with a more ergonomic design. Here are direct buttons for important functions, plus quick buttons for popular streaming services. The remote control now uses Bluetooth, so you can operate it without having to aim directly at the TV.
However, the remote control has gone from the metal to plastic, and is no longer backlit. A bit disappointing for cinema fans.
Lacking some popular apps
Although Panasonic's operating system works excellently in terms of operation, it still lacks a bit on the content side. Compared to major players such as Samsung, LG and not least the many Android TVs out there, MyHomeScreen has to make do with relatively few apps and streaming services.
Here you will of course find YouTube, Netflix and Amazon, as well as a number of local apps such as NRK and Viaplay. On the other hand, it does not appear that Panasonic has managed to land any agreement with popular services such as HBO, Disney or Apple. If you are a "series fanatic" who subscribes to all streaming services, you will have to watch these via an external source such as Apple TV or Chromecast.
Good connectivity
Panasonic has managed to improve the connection options on this year's model. The JZ2000 has four HDMI 2.1 compatible inputs, two of which support key gaming features such as 4K / 120Hz and variable refresh rate (VRR). Panasonic has also reduced the input lag to 14 milliseconds, which we also verified via measurements.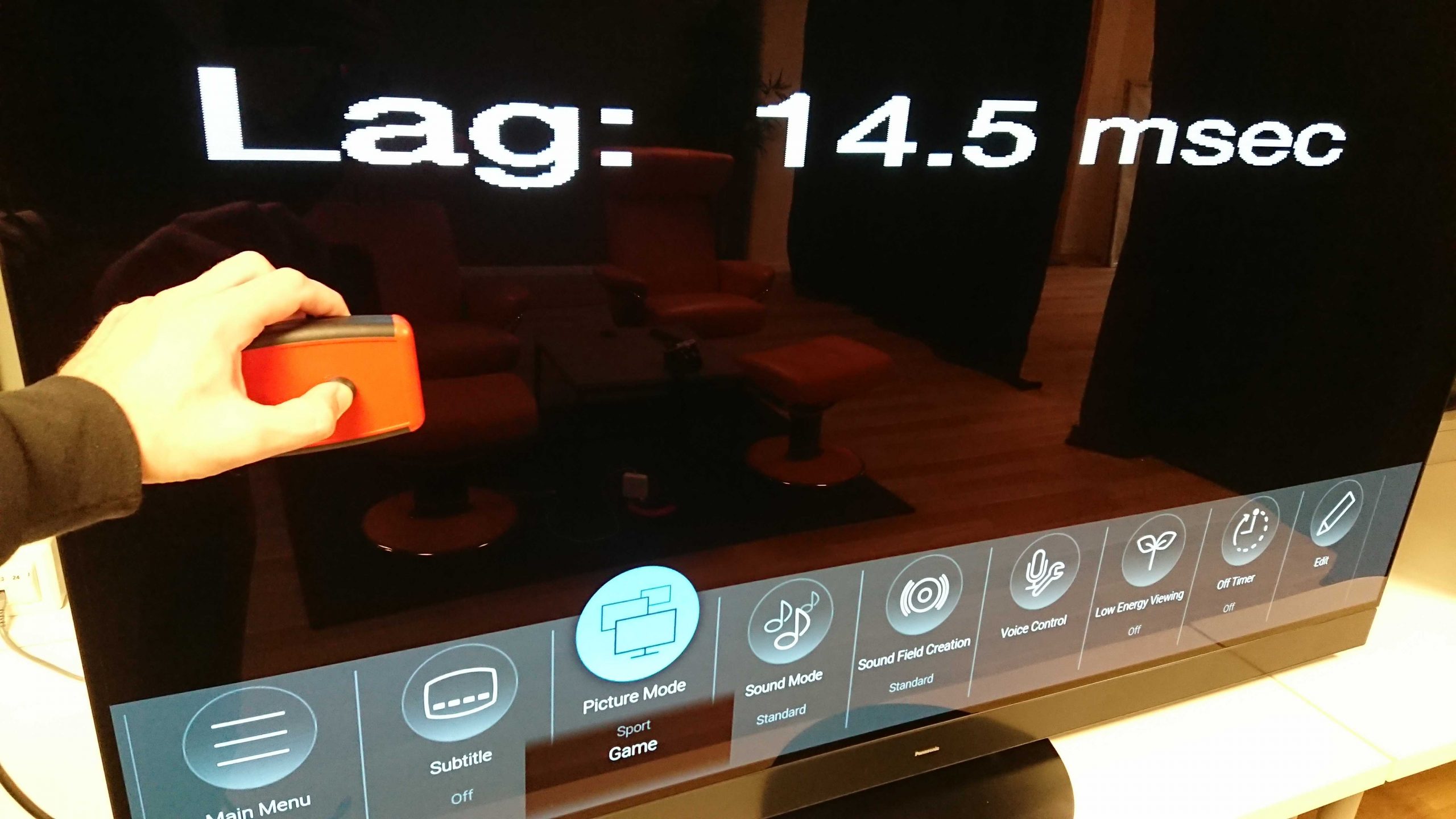 Note: since only two of the inputs have full bandwidth for HDMI 2.1, and one of them also acts as an audio return channel (eARC), in practice you only have 1 input for PS5 and / or Xbox Series X if you have a soundboard at the same time or sound system connected.
Panasonic also offers its own gaming mode, but lacks a so-called "game bar" with all the settings in one place, as competitors such as LG and Samsung have introduced. Thus, one has to dig a little into the menus to get optimal settings for games.
Upgraded video processor – HCX Pro AI
Panasonic has not yet used the so-called "Evo" OLED panel that LG has developed for 2021. Instead, they are based on a regular OLED panel with improved cooling, in the form of a passive cooling element on the back. This is now also introduced on the little brother JZ1500 from 2021.
On the other hand, image processing has become smarter: The new HCX Pro AI processor will be able to identify and analyze the content, and compare it against a database with different types of content, in order to automatically optimize both image and sound quality. This is a similar method that Sony, LG and Samsung, among others, have introduced on their top models. If the TV detects that you are watching football, it adjusts the picture quality to make the grass more vivid, and makes the sound more stadium-like. If, on the other hand, it detects that you are watching a movie, it will prioritize true-to-life and accurate colors. At least in theory.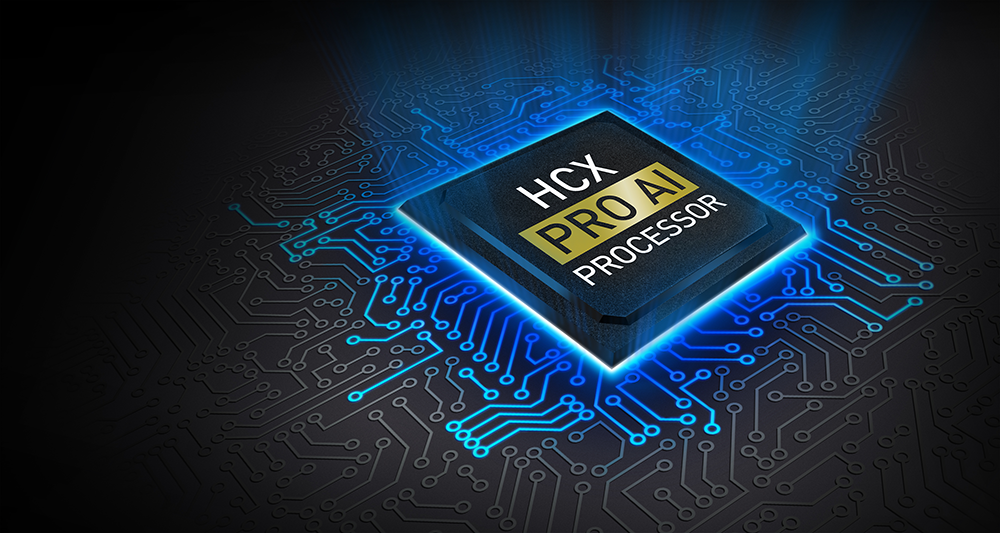 Picture quality
Panasonic is known for its neutral image philosophy, which puts the director's intentions ahead of everything else – like impressing with supersaturated colors or artificial sharpness. They still stick to this, including by offering neutral image modes such as Filmmaker Mode and Professional. At the same time, they introduce on the JZ2000 a new Auto AI mode, which actively analyzes the image material and optimizes it according to which genre you are watching.
So which mode to choose? We quickly found that the AI setting does a great job with most of the footage, including movies and series. However, it seems to have a bit of excessive interpolation (motion compensation): It gives super smooth movements for sports and entertainment, but can seem a bit artificial for movies that are recorded at 24 frames per second. In such cases, we prefer one of the Professional modes.
Panasonic's picture settings provides access to precise image modes such as Professional and Filmmaker Mode, as well as Dolby Vision IQ. If you choose one of these, you can be sure to see the original content without additional spices and artificial image enhancements. (Photo: Audun Hage)
The first impression is that the JZ2000, like its predecessors, has an enchanting natural image reproduction, which immediately falls in taste and seems credible. Panasonic does not try to embellish the images with exaggerated colors or artificial sharpness, which can otherwise often cause the actors to look plastic-like. Here they get exactly the amount of makeup they had on the film set, neither more nor less!
The neutral color balance also means that even small color differences become apparent. As Chris Hemsworth moves through a forest thicket in Extraction (Netflix, Dolby Vision), we see several shades of green we are used to, and the truck he hijacks gets more vivid hues. Likewise, skin tones look very believable. The color precision is simply raw!
The Panasonic monitor also has a well-functioning upscaling and noise reduction. We revisited Eddie Murphy in Beverly Hills Cop, and he has hardly looked better: the JZ2000 reproduces this 80's classic with sharp and clean images, without fussing over the small details. Here you can see details the size of a hair! This TV season has so far featured many sporting events, and we were impressed with how the JZ2000 handled the many broadcasts from the Tokyo Olympics. The movements are smooth and seamless, and retain sharpness even when fast. Here, the AI ​​mode worked flawlessly.
OLED screens are known for their superb black level, but some of them also tend to exaggerate darkness in some areas, also known as black crush. Here, Panasonic is at its ace, with accurate gradations at the darkest end of the grayscale. In addition, the intelligent light sensor will raise or lower the brightness in line with the ambient lighting conditions in the room. The result is a TV that flawlessly handles most types of video content and viewing conditions, without having to mess with the picture settings.
Sound quality
Like its predecessors, the JZ2000 also comes with a Dolby Atmos-compatible sound system on board. This is one of the main differences between the top model and cheaper models like the JZ1500. We are talking about a relatively extensive speaker system, with its own elements on the front, top and sides: The latter are new to this year's model, and will contribute to a broader sound picture. The speaker channels are fine-tuned using a built-in microphone in the remote control, which adapts the sound to the room acoustics.
The Panasonic screen delivers very nice sound, with a clear and distinct voice reproduction, generous bass and impressively large soundstage. The fast-paced scenes from Formula 1: Drive to survive fill our test room with a surprising power and dynamics, where we also get a good sense of the surround effects from the side. The JZ2000 also comes with an Auto AI setting that can use some of the processing power to spice up older audio tracks. It works surprisingly well, and gave a number of older titles (including The Karate Kid and Beverly Hills Cop) a new glow.
The sound from Panasonic is not quite on par with the crystal clear sound image from the favorite Philips OLED935 with B&W speakers, but is undoubtedly among the better built-in TV sound systems out there. It can also be expanded with an external subwoofer via an additional, volume-controlled audio output. We have not tested this, but it will probably add the finishing touch to the sound reproduction, especially in a larger room.
Competitors?
Competitors? Of course, a top model like the Panasonic JZ2000 is not without competitors. Among the OLED models, it is obvious to mention Sony's potent flagship model A90J, which has previously impressed with high brightness / contrast and superb image processing. Likewise, LG's own top models C1 and G1 have also achieved visible improvements this year. We should also not forget Samsung's bright QN95A with MiniLED, which can also challenge OLED in some areas. Which of these is "best" depends first and foremost on your own needs and use.
If you are a hardcore gamer, LG and Samsung with their many game-related features and optimizations are clearly the favorites. If you also watch a lot of movies and series, the Sony A90J boasts very good all-round qualities in both disciplines. The Panasonic JZ2000, on the other hand, excels with very precise color reproduction, which in practice is worthy of a professional studio monitor – plus excellent surround sound!
Conclusion
Panasonic has done extra diligence with this year's top model, and the JZ2000 is a clear improvement on several important points (though not all). The image quality is definitely in the high-end class with superb color precision, bottomless black level and juicy brightness that adapts to the surroundings. The Panasonic JZ2000 also has an excellent sound system on board, which allows it to do without a separate soundboard. Ease of use has been improved with a new menu system, new remote control, and better connection options.
Unfortunately, Panasonic still has a relatively limited app selection: Apart from essential services like Netflix and YouTube, there are many popular services that excel with their absence. For example, there is no HBO or Apple TV + on the menu, nor are there any signs of Disney +.
The Panasonic JZ2000 is only available in 55 "and 65" screen sizes. Here it is worth mentioning that competitors such as Sony and LG can now offer models up to 83 inches! This is something Panasonic should also consider, because we would definitely enjoy seeing the same image quality in an even larger format. However, if you are looking for a 55 "or 65" with extreme picture performance, the Panasonic JZ2000 is definitely among the best TVs on the market right now.
Panasonic JZ2000 – Calibration
The Panasonic JZ2000 caters to discerning enthusiasts and professional users who are looking for a precise and reliable OLED display. This also requires good calibration controls! The JZ2000 supports the Calman Autocal calibration software, which allows us to measure and possibly correct deviations in color reproduction and grayscale. But honestly, there was not much to correct in this case…
With the Professional 1 picture mode as a starting point, we measured a delta-error of 0.8 in the gray scale, and delta-error  1 in the color reproduction (SDR). This is well within acceptable deviation of 3.0. The measurements in HDR mode are, if possible, even more impressive, with color deviations of delta 1.5 which are exceptionally good. This means the Panasonic screen measures better straight out of the box, than we usually can hope to achieve after careful calibration! We also made sure that the settings on our sample were reset, and not trimmed from the factory.
The brightness is also excellent: We measured the JZ2000 at 885 nits (10% window) in Pro mode and 530 nits (25% window) in Pro mode. If you select the brightest Dynamic mode, the brightness rises up to 1300 nits, but drops quickly to 8-900 after after a few seconds. This brightness is on a par with what we have measured from competitors such as the Sony XR-65A90J. However, we noticed a slight tendency of temporary burn-in here, than we can remember from its predecessor HZ2000. This may indicate that Panasonic has used less passive cooling on this year's model, which also weighs a few kilos less than the 2020 model. A small step back there, but hardly something you will notice in normal use.
– This must be the first time we have measured a TV that strictly does not need any calibration in either SDR or HDR mode. Unless you have very special lighting conditions, there is almost no point in calibrating it, says Gorm, our regular calibration guru.
All calibration is performed by Gorm Sørensen from ProCal. Gorm Sørensen is an ISF- and THX-certified calibration expert with years of experience in TV / AV, cinema and broadcasting.