Audun Hage
Published

2019-10-01 - 9:01 am
Panasonic TX-65GZ2000E serves the images on silver plates, with superb contrast from top to bottom, formidable sharpness and true-to-life color reproduction.
The GZ2000 is an expensive TV, and the size stops at 65 inches.
Specifications
Size / type: 65 "4K OLED
Resolution: 3840×2160 (4K Ultra HD)
Operating System: My Home Screen 4.0
Inputs: 4 HDMI, 3 USB
Outputs: Optical digital audio output
HDR: Dolby Vision, HDR10 +, HLG
Other: Dolby Atmos, HCX Pro video processor
Web: panasonic.com
Panasonic sometimes has to hatch TVs that are a bit "over the top" and out of the ordinary. These exclusive models do not appeal to the masses, but are instead tailored for enthusiasts who are extremely concerned about image quality, and not least willing to pay for it.
These are the real worsting models, where engineers have been given free rein to trim, fine-tune and add some extra goodies – all to achieve higher performance. The very latest plasma screen ZT60 is a good example of an uncompromising high-end model. And the Panasonic GZ2000, the Japanese flagship OLED for 2019, is definitely of such a caliber as well.
Panasonic GZ2000
GZ2000 is the indisputable king of the TV pile from Panasonic this year. It costs around 15,000 kroner more (!) Than Panasonic's already quite hefty OLED models, and is far from off the shelf. Under the front glass is a specially made OLED panel from LG Display, originally developed for professional use. This professional panel boasts significantly higher brightness and better cooling properties than ordinary OLED screens.
In addition, it comes with the Panasonic screen with surround sound developed in collaboration with Technics, the Japanese's traditional sound division. With dedicated surround speakers both front and rear, it promises an out-of-the-ordinary sound experience.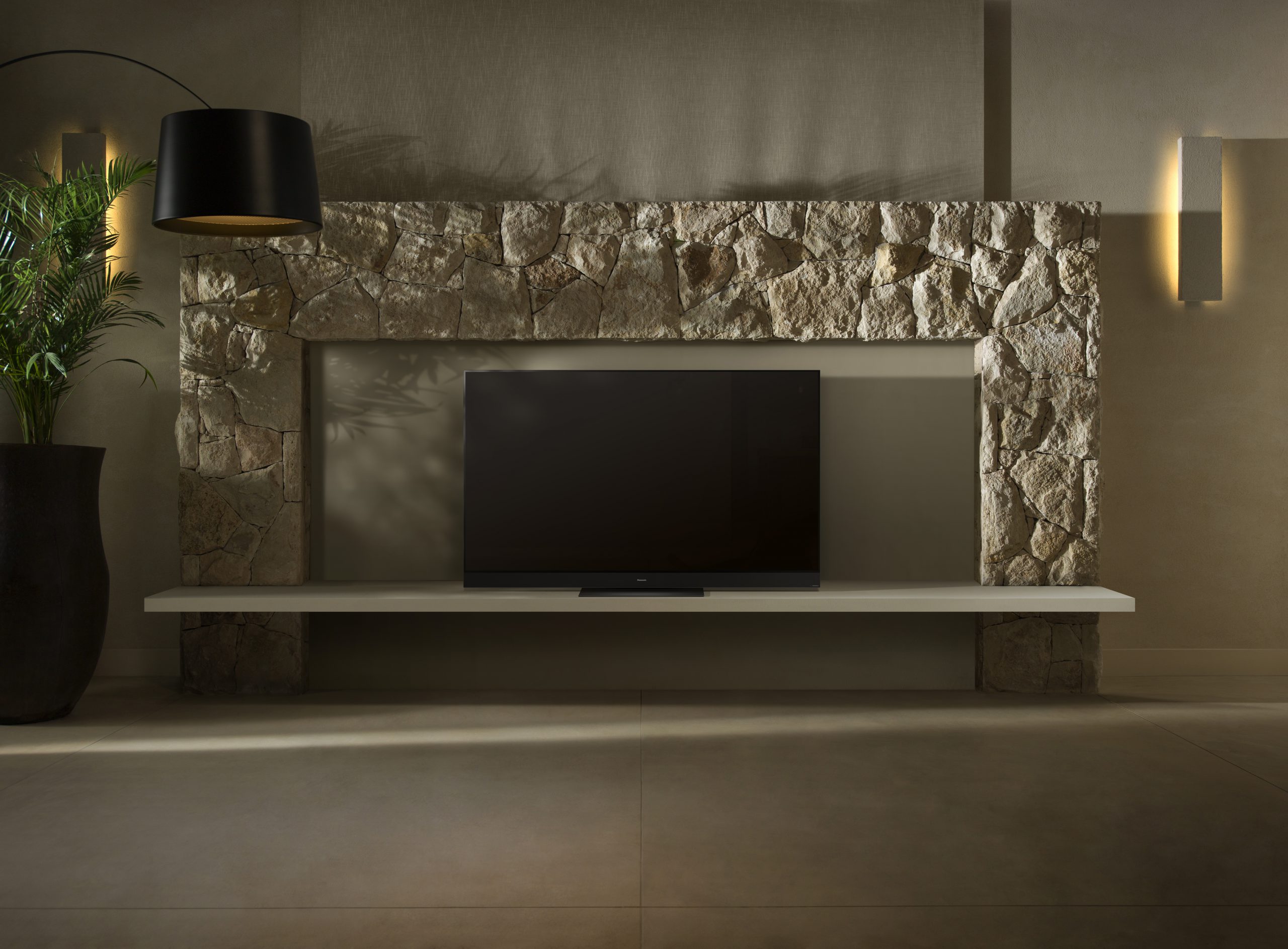 Design
Panasonic GZ2000 has a neutral and functional design, where both the picture frame and the center-mounted base are in a dark brushed metal design. We like that it comes without luminous logos or shiny details, which could otherwise distract the viewing experience.
Seen from the side, the GZ2000 is not as thin as one would expect OLEDs to be. In the middle of the back of the panel is a separate speaker rig, intended for Atmos 3D sound.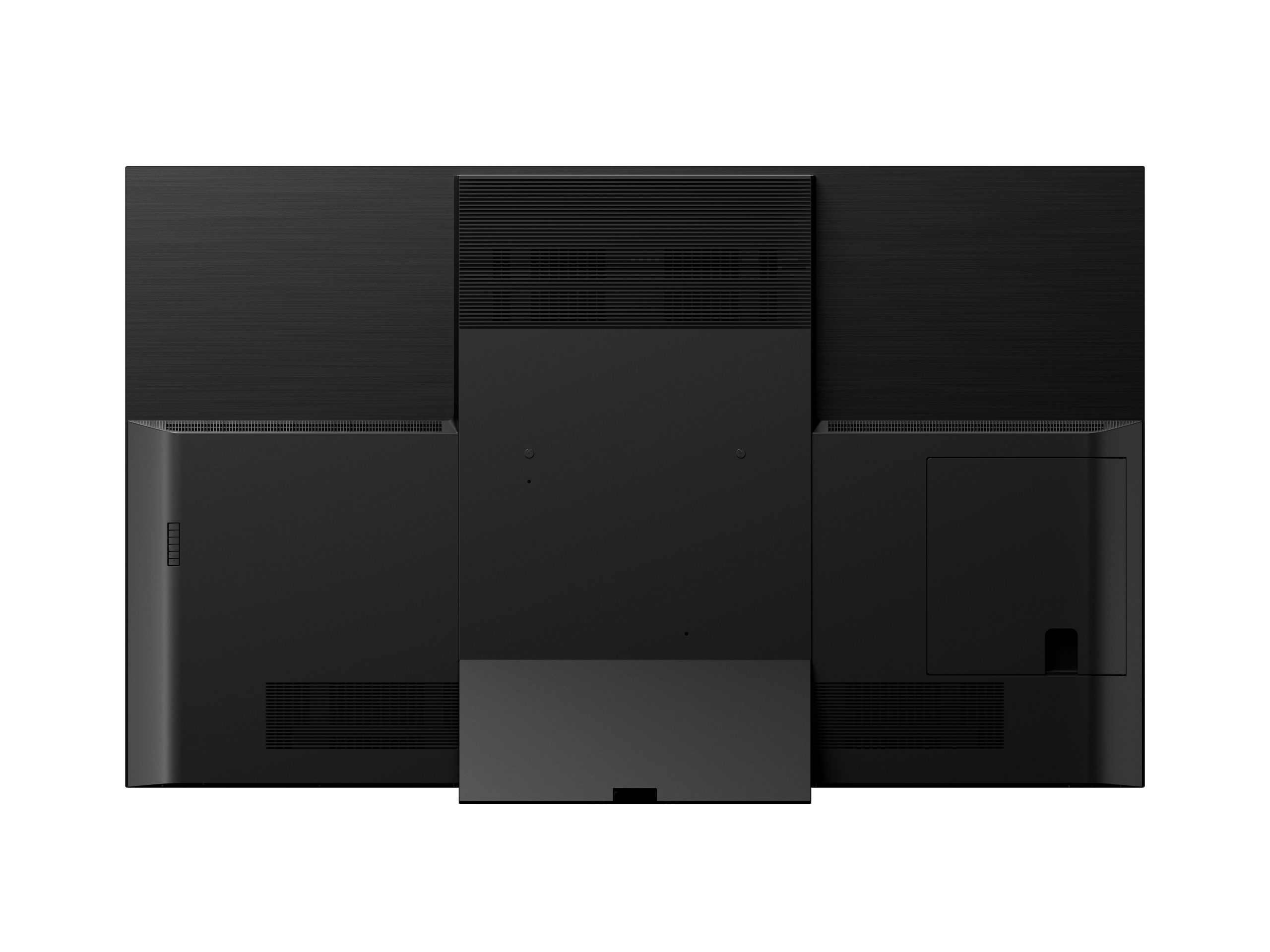 This builds outwards and ensures that the middle of the TV is 5-6 cm thicker than otherwise.
The Panasonic GZ2000 is very easy to install, and the build quality of the cabinet, brackets and screws is top notch. On the other hand, the TV weighs significantly more than regular OLED screens, so we recommend two when it is set up for the first time.
Ease of use and features
When it comes to the user experience, the GZ2000 is very similar to other Panasonic monitors. The menu system MyHomeScreen is very simple and clear, and although it does not feel as modern as for example Android or Samsung Tizen in every way, it is a very comfortable system to use.
The home screen provides quick access to TV channels, apps and connected devices, and the menus are easy to get acquainted with. The GZ2000 naturally comes with Panasonic's premium remote control with a brushed metal surface, but we could have imagined a more compact variant with fewer buttons.
Panasonic's own user interface does not have as wide access to apps and content as Android, Tizen or WebOS, but the most important streaming apps (Netflix, Youtube, Amazon Prime ++) are of course included.
The connection options are good, but it is worth noting that the HDMI inputs are of the type 2.0 and thus do not fully support the latest HDMI 2.1 standard. It is also not crucial, as HDMI 2.1 is most important for TVs with 8K resolution.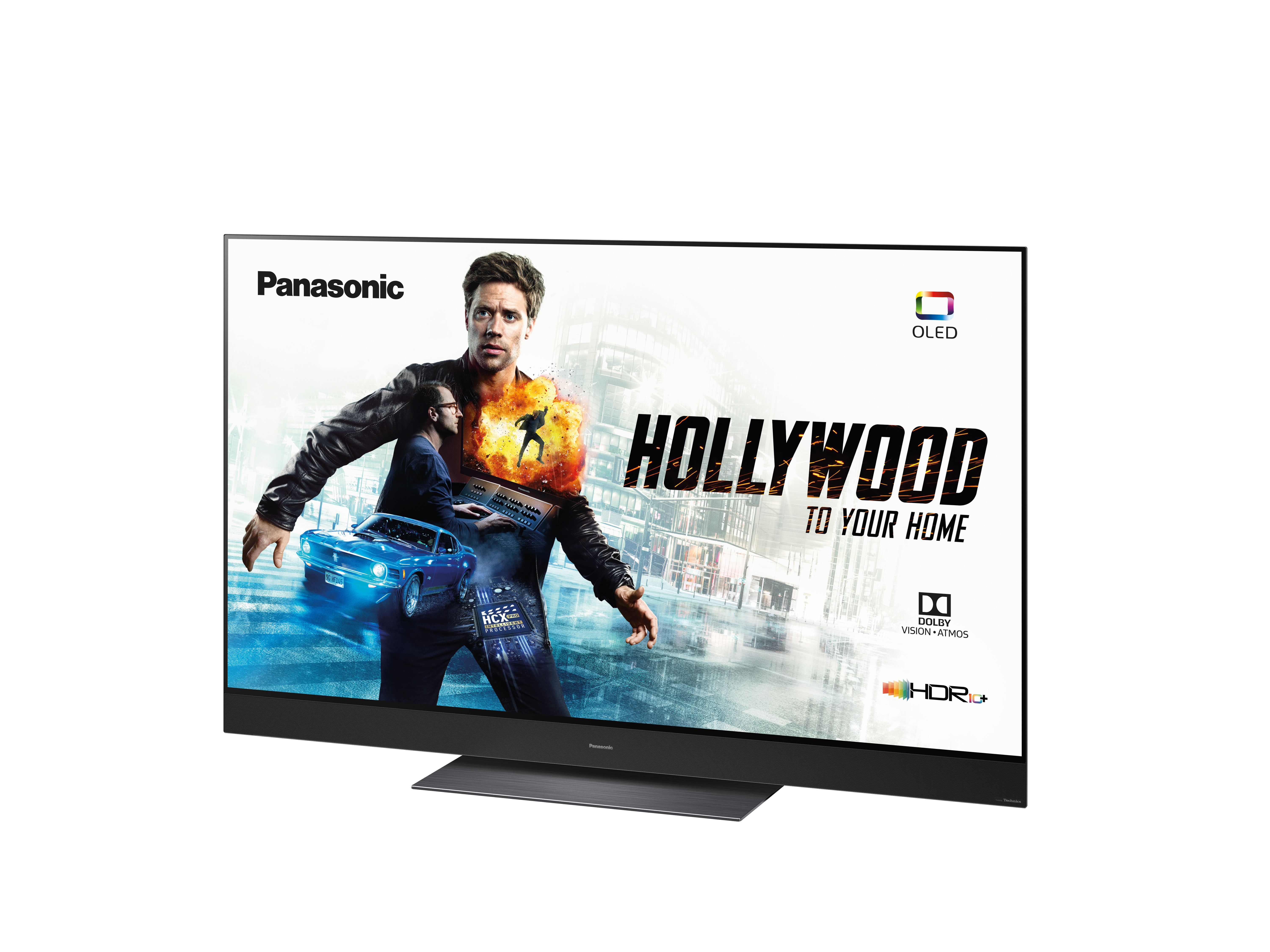 Image quality
We have eventually tested so many OLED screens that we thought we had seen most of them. But there we were shamefully wrong! It only takes a few milliseconds to determine that Panasonic's flagship model is a TV out of the ordinary.
The first thing that strikes us is the extreme contrast, which is impressive even for OLED to be. Here we are talking about image dynamics so good, that you can almost get a tear in the corner of your eye! The Panasonic screen has an ultra-precise reproduction all the way from the darkest up to the lightest shades, and evokes subtle details that we have not been aware of before.
Brightness is an area where OLED often falls short of the best LCD screens with LED backlights. This is something the Panasonic engineers have worked on, and with the help of a modified OLED panel (with, among other things, better passive cooling), they have succeeded in turning the brightness up to 900 nits! It is just over 200 nits more than its OLED competitors, and more comparable to LCD LEDs.
The extra light intensity helps make the Panasonic screen really strong in bright areas of the image. It comes with extra emphasis on modern video material in HDR quality: A film like Alien: Covenant gets an excellent, vivid glow in everything from sunlight to light reflections, flames as well as explosions. This is something we missed from competitors like the Sony KD-AG9, which by comparison appears somewhat dim.
Prince of Darkness
Panasonic also shows who is the boss when it comes to reproducing the darkest parts with the details intact. The reproduction of grayscale near black is the best we've seen from any TV, ever!
The sequence in Stranger Things (season 3, episode 8) where the heroes occupy the Russians' underground base, is full of dark parts that drown in total on less capable OLED screens. Here, Panasonic manages to bring out small details in shadows, hair, beards, and lapels, which the other TVs tend to obscure.
The Panasonic screen also has very impressive light uniformity, with even brightness throughout the panel. Some OLED models are known to be plagued with irregularities on a dark background: vertical stripes, partly as a result of temporary burn-in. In the case of Panasonic, however, the screen surface is perfectly black all over, and does not seem bothered by such irregularities at all. That in itself, is worth paying extra for in our eyes.
The color reproduction is also almost perfect out of the box. Skin tones are natural without red stings, and color gradations are reproduced without visible shades. The GZ2000 comes with preset picture modes such as THX Cinema, Dolby Vision and Netflix Calibrated Mode, all of which provide a very neutral picture. With the latter Netflix mode, all unnecessary image processing such as motion smoothing is also completely turned off. Then you get a very "cinematically correct" image that can be compared to studio monitors!
The Panasonic GZ2000 has to do without the recently launched "Filmmaker Mode" image mode, and at the time of writing it is uncertain whether any of the 2019 models will get this feature. However, the GZ2000 is so good with existing image modes that we think there will be little to gain from a possible update.
Speaking of motion: the GZ2000 is super "smooth" in panning and motion, and manages to preserve image sharpness even when it goes fast on the screen. This makes it a great TV to watch sports with. In fact, Panasonic's "Intelligent Frame Creation" motion smoothing is so good and natural that we prefer to leave it on all the time.
Corrosive film machine
The icing on the cake is the wide format support the Panasonic monitor is equipped with. GZ2000 supports both HDR10 + Dolby Vision which are the two most important HDR formats .. This ensures that almost all of the video content can be displayed in the best available quality. Here, Panasonic has a big advantage over Samsung and LG, which each support their own standard, but not both. This will only become more important as more competing streaming services make their progress.
Sound quality
The Panasonic TX-65GZ2000 comes with a full-blooded sound system from Technics built into the TV itself. Among other things, it supports Dolby Atmos surround sound, but unlike the competitors who only support the decoding itself, Panasonic has taken it all out with dedicated Atmos surround speakers on the back! These so-called "height channels" reflect the sound via the ceiling, and help to give the sound a height perspective.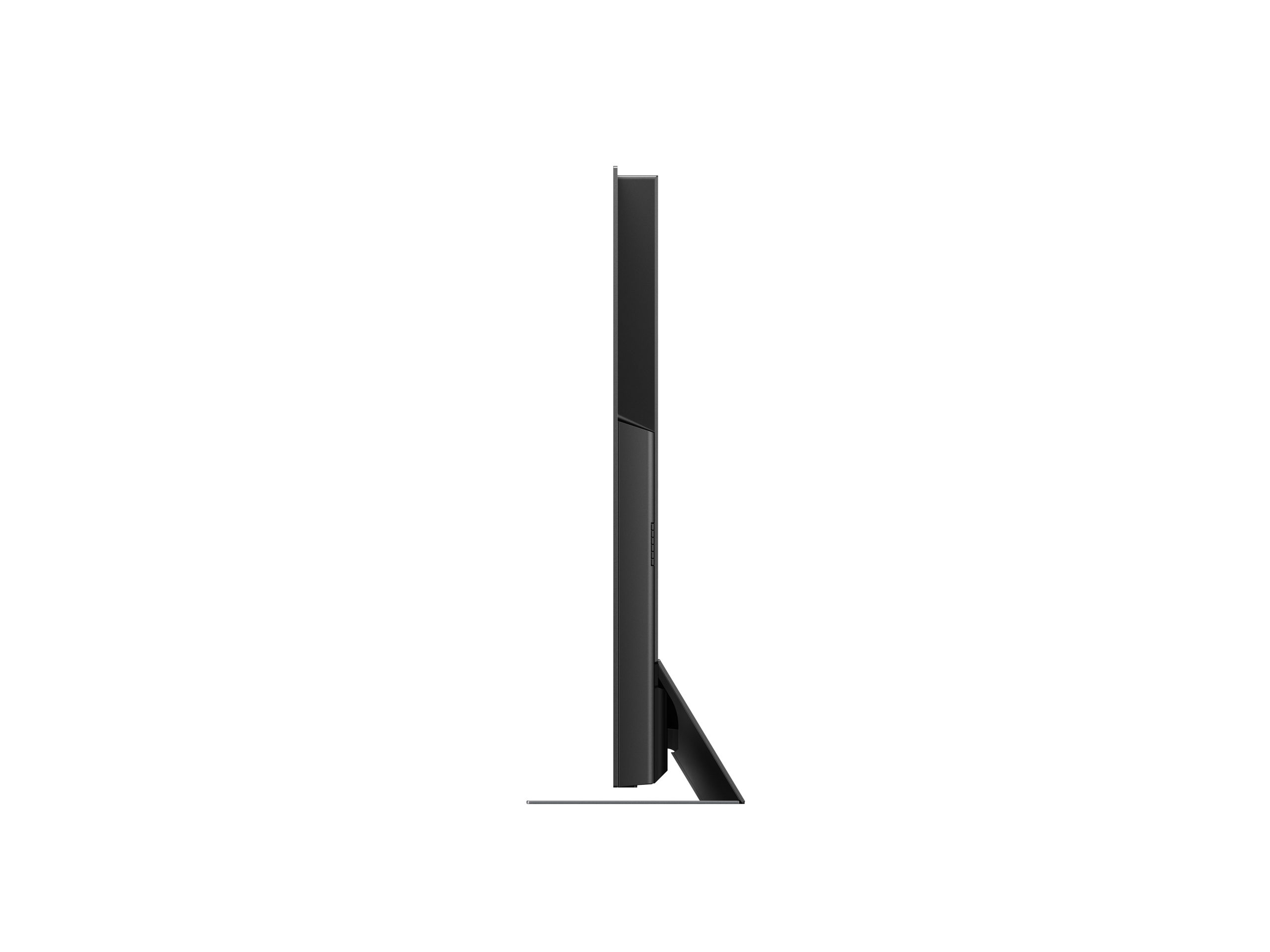 The GZ2000 has clear and distinct sound, with distinct voice reproduction. The sound that is reflected via the ceiling also helps to give the sound a height perspective, which is well expressed on various sound tracks and sound effects. Still, there is no "fire-breathing monster" we are talking about here, and in our ears, an audiophile TV like the Sony AG9 has an even clearer and fuller sound. However, the GZ2000 is good enough to do without a separate soundboard, but it may be worth considering the possibility of connecting an external subwoofer.
Conclusion
With near-perfect picture quality, great design and build quality, support for all major video formats, and even usable surround sound built-in, the Panasonic GZ2000 is a dream TV for the truly discerning. But it costs to be on top! Here one must be prepared to pay handsomely for what (after all) are relatively small differences in image quality. But it is not called "high-end" for nothing! If money comes second and you just want the best picture quality, there's nothing to wonder about: the Panasonic TX-65GZ2000 goes down in history as one of the best OLED monitors we've ever tested.