The QN95A is the top model among this year's 4K models from Samsung, and with the exception of a couple of exotic 8K screens, this is actually the wildest TV in the 2021 range of the South Korean manufacturer. The same wildness is also reflected in the price, but in return you get most of the innovations Samsung can offer for the year – including a brand new image panel with MiniLED backlight.
Samsung QN95A comes in screen sizes from 55″ and all the way up to 85″: In this test we have looked more closely at the 55 "model, but we have also had a 65-inch to check, and therefore expect that the performance will be quite similar over the entire model line. And the performance… yes, it's pretty hefty!
QN95A has a toned down and discreet look with a mid-mounted foot in black metal. The TV is easy to place, while there is plenty of space for a soundboard under the screen. (Photo: Samsung)
New this year: Neo QLED
Rumors have long been circulating that Samsung will soon retire all their QLED and LCD panels, and instead focus on OLED technology, as the other TV manufacturers have done. That day may come. But this is certainly not the day!
Samsung's well-known QLED models will be available in 2021 as well – but this year they have undergone a real change of heart. The new top models nicknamed Neo QLED use the coveted MiniLED technology that many have been waiting for.
MiniLED refers to the LEDs behind the LCD screen, which the manufacturers have now managed to shrink to a fraction (1/40) of ordinary LEDs. It provides space for significantly more light sources within the same screen area. Which can be translated into more light, and better contrast!
Samsung QN95A: Design
It's not just the interior that is new on this year's model: Since the MiniLED backlight takes up much less space than traditional LEDs, it has also become possible to make the screen considerably slimmer than before.
Samsung QN95A is about half as thick as last year's model Q95T (25.3 vs 42 millimeters). It is not as thin as the OLED screens, but unlike these, the QN95A retains almost the same thickness over the entire back, without any power supply or anything else sticking out. It gives an impressively slim and sleek form factor.
Note: Because the TV has become significantly thinner, there is no longer room for Samsung's traditional No Gap Wall Mount. Instead, they offer a new wall mount called Slim Fit Wall-Mount (WMN-A50EB) as an option for a meager thousand bucks. Wall mounting with standard VESA bracket is also possible.
The new Slim Connect box makes it easy to keep the "cable salad" out of sight. Note! notice that the power cable has become significantly thicker than before. (Photo: Audun Hage)
Ease of use and features
In terms of equipment, the QN95A has a lot in common with its little brother QN90A, but there are some important differences. The top model boasts a separate junction box – the so-called Slim Connect Box is new this year, and has a flatter and generally more appealing appearance than the old "brick" Samsung has used before.
Note! Here it is worth mentioning that there are also a couple of so-called derivative models of Samsung QN95A. Specifically QN92A and QN93A. These model series are sold by some chains and are pictorially identical to the QN95A. The only difference is that these models come WITHOUT the so-called Slim Connect box.
The junction box allows cables to the TV receiver, Blu-ray player, etc. to be kept out of sight – but it also contributes to the QN95A having significantly better connection possibilities than the smaller siblings. The box supports HDMI 2.1 on all four inputs, which provides plenty of space for high-resolution video sources such as PS5, Xbox Series X and the like.
The QN95A uses Samsung's well-known Tizen user interface, which we have good experience with from previous models. The operation is both fast and intuitive, and is controlled by means of a slim and simple remote control. By the way, it is new this year – now with built-in solar cells and a rechargeable battery. Smart!
The selection of streaming services is also very good: With both Netflix, Apple TV+, Amazon Prime Video, HBO, Rakuten, Disney+, and now also Paramount+, it should be no problem to find something to watch.
If you do not have your own streaming subscription, you can check out Samsung TV Plus, which is their new free "streaming service". In reality it is about linear TV channels. The selection is not very exciting, but nice when you are missing something to watch.
The only thing that disappoints a bit on the finesse front is that Samsung still (after repeated heartaches from both us and other testers) still does not support the HDR format Dolby Vision. There is also no internal decoding of Dolby Atmos 3D sound – but this can be solved by connecting a separate soundboard.
Optimized for gaming
Using the TV screen for gaming, whether for consoles such as Xbox and PS5 or PC, is becoming increasingly popular. Samsung has therefore placed great emphasis on improving the "gamability" of TV screens. The 2021 models have a new gaming-friendly user interface called Game Bar, which gathers the current settings in one place. Another interesting feature is the Super Ultrawide GameView, which provides the ability to play in either 21:9 or 32:9 widescreen format on PC games that support this.
QN95A also has a lightning-fast game mode, where we measured input layers down to a record low 5 milliseconds. Note that you then have to live without some image-enhancing functions, such as motion smoothing. But it's quick!
Samsung QN95A: Picture quality
LCD technology has always relied on backlighting to display images. They still are – the difference with MiniLED is that the transillumination is far more precise. While its predecessor Q95T had about one hundred individual zones with local dimming, the QN95A has close to eight hundred, depending on screen size. It allows for far more precise light control, with less light bleeding and irregularities.
However, keeping such a large artillery of LEDs under control requires hefty computing capacity. Samsung has therefore also had to upgrade the image processing with a new video processor: the so-called Neo Quantum Processor with AI upscaling.
All of this sounds good, but what does Samsung's new heavuweight look like in practice? To find out, we set it up against the LG OLED55CX, one of last year's best and most popular OLED screens. And the result was actually quite surprising.
The first impression is that the MiniLED screen has a wonderful and effortless brightness: the TV images strike us with a dynamic we have rarely seen before, and draw attention away from the OLED screen. Here you undoubtedly have enough brightness to watch TV in a daylight room – and then some! Bright HDR effects also get a wonderful intensity. However, unlike other bright LCD screens, the QN95A does not have the typical weaknesses that usually come with it.
Despite the juicy brightness, the color saturation or contrast does not seem excessive, nor is there a tendency for light bleeding from the back. On the contrary, the light distribution seems very even, and with seamless gradations from dark to light. Black looks really black, without the typical blue glow you often see on LCD screens.
This is not really reminiscent of an LCD at all. In fact, it's more like an OLED? I think to myself. The two screens behave very similarly on much of the image content we challenge them with, and had this been a "blind test", we think many would have had difficulty picking out the different screen types…
Light objects on a dark background – such as subtitles or the light at the end of a tunnel – have often caused annoying light effects on LCD screens. These effects are called halo in the technical language. And when we put on some demanding test scenes, we manage to provoke small halo effects from the MiniLED screen as well. But the effect is infinitesimally small compared to traditional direct LED, and is not something that is troublesome during normal viewing. No doubt: here you get a phenomenal contrast, without the typical weaknesses LCD has been known for before.
We also note that the Samsung QN95A has got an impressive image sharpness. Whether this is due to the backlight, which has been given a higher "resolution" as well – or the image processing, is not so good to say, but both faces and other objects appear very sharp and detailed, without seeming excessive in any way. The QN95 also has excellent sharpness when the image is moving fast.
Set next to the OLED screen from LG, there is also no doubt that the QN95 has a significantly higher brightness (about 1700 nits). If high brightness is important to you, it is also worth noting that the MiniLED screen manages this without any tendency to burn in temporarily. To sum up: LCD technology still has its strengths and weaknesses compared to OLED, but with MiniLED something new has been brought to the table!
Sound quality
Samsung QN95A is equipped with so-called Object Tracking Sound, which consists of strategically placed speaker elements on the back of the TV screen. It analyzes the audio and video signals and uses the various speakers to create a larger, more realistic sound image. Among other things, the TV can track the action on the screen and reproduce the position of the objects more precisely.
The Samsung screen provides relatively good sound on its own: here there is good clarity in the voices, in addition to nice fullness in the bass. The extra speakers also help to make the sound more airy and better spread. But of course there is no substitute for a separate soundbar!
If you want to take full advantage of the sound, you should of course add an Atmos soundbar, which can transmit the audio signal from the TV in high quality via the HDMI eARC connector.
It should be mentioned that Samsung's TVs now play extra well with the soundbars from the same manufacturer: the so-called Q Symphony utilizes the TV's own speakers in combination with the soundboards, while Spacefit Sound optimizes the sound for the room's acoustics.
Conclusion
QN95A is Samsung's best 4K TV for the model year 2021: At a slightly higher price than the other QLED models, you get both better picture quality and better connection options.
The image reproduction is also excellent: the QN95A uses the new MiniLED technology which provides both superb contrast and dazzling brightness – but also significantly better black level than we have seen from previous models. This means that the QN95A excels in most image content, even where the LCD screens have traditionally had to be turned off by OLED. We are still looking forward to testing the Samsung QN95A against the LG C1 and other 2021 challengers, but so far there is no doubt that this year's Neo QLED with MiniLED is taking a solid step in the right direction!
Note! If you can do without the separate Slim One Connect junction box, the QN92A and QN93A derivative models can be good alternatives to the QN95A.
Calibration of Samsung QN95A
Samsung QN95A supports the CalMan AutoCal calibration program. By connecting the TV to a PC with measuring equipment, you can measure (and, if necessary, correct) color balance and grayscale according to current standards. This is an additional service offered by dealers and independent specialists, and is aimed at those who want a 100% correct image. (Note, when pre-calibrating in a store, it is important that the dealer gets information about the lighting conditions in your room).
Samsung QN95A also comes with so-called Expert Calibration, which means that the TV has undergone a more thorough calibration process at the factory. We do not know exactly what that means, but it seems to work, as QN95 gave surprisingly good measurement results out-of-the-box.
During the measurement of the gray scale, we obtained an average delta deviation of low 1.7. It is well within the tolerance of 3, and the best grayscale we have measured from a Samsung TV so far. After a simple 2-point calibration of RGB gain and bias, we came all the way down to 0.7.
The Samsung screen is still a bit non-linear in the color reproduction, where especially the red and blue colors are oversaturated. And here the autocalibration does not seem as precise: Although we asked the Calman program to adjust for an average deviation of 1, the maximum deviation was larger than the starting point. We therefore chose to keep the factory settings for colors.
The brightness of the new MiniLED panel is also excellent: we measured the brightness at 1720 nits at 10% window.
The measurements of the TV in factory settings testify that Samsung is starting to get control of its calibration. Although the color decoder still seems somewhat non-linear, there is no doubt that the QN95 does a lot right. After calibration, both the color space and the grayscale landed within a deviation of delta 1. We have never seen such measured values ​​from a Samsung TV, or LCD TV for that matter! This is probably a lot thanks to the new MiniLED taillight, better calibration from the factory, and the fact that Samsung has used 12-bit color grading on these models. – A completely different world than previous Samsung models, Gorm says and smiles.
All calibration is performed by Gorm Sørensen from ProCal. Gorm Sørensen is an ISF- and THX-certified calibration expert with years of experience in TV / AV, cinema and broadcasting.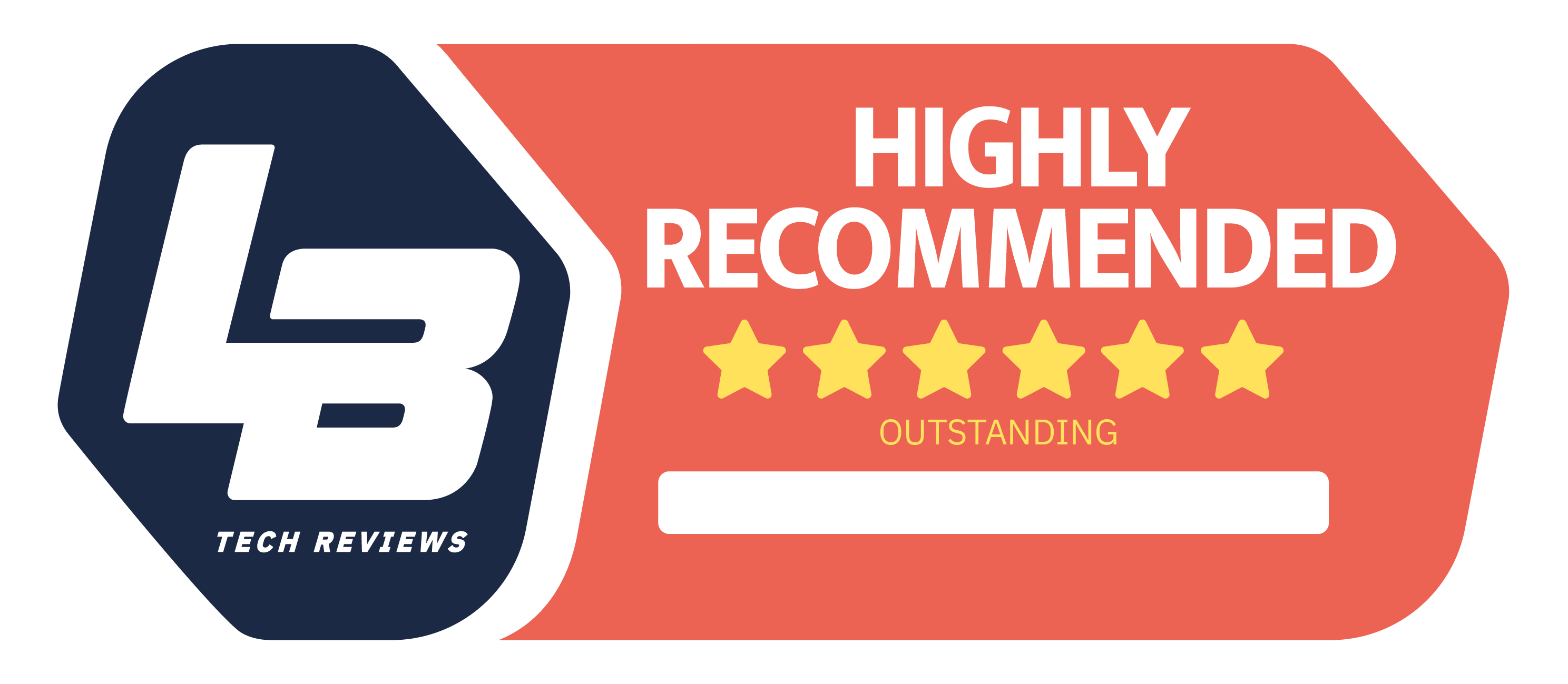 Samsung QN95A (QE55QN95A)
High End
We think
Samsung QN95A slams it with a bright and contrast-rich image, but at the same time has an impressively good black level and light control. An excellent TV for all kinds of uses.
The QN95A, like previous Samsung models, has to do without the popular Dolby Vision HDR format.