Lasse Svendsen
Published

2022-11-15 - 8:00 am
Elegant and nicely finish in wood veneer. Very good dynamics, solid bass and open sound image.
Specifications
Type: Belt-drive turntable
Tonearm: 8.8-inch carbon fibre/aluminium
Pickup: Ortofon 2M Red MM pickup
Platter: 30 cm aluminium
Connections: Phono output
RIAA/DAC: Yes/No
Other: Dust cover, RCA cables
Color: Black, white, mahogany, walnut MDF
Dimensions/weight: 42 x 14.2 x 35.5 cm / 7.2 kg
Web: argonaudio.com
Argon Audio shows that you don't have to buy from traditional manufacturers to get a quality turntable. Compared to Thorens, Rega or Pro-Ject, Argon Audio is barely out of kindergarten. But that doesn't stop them from making successful products.
The turntable, which looks confusingly like a Pro-Ject player, is a simple belt-driven design with electronic speed switching. It features an 8.8-inch carbon fibre/aluminium tonearm, and is fitted with an Ortofon 2M Red pickup on a detachable pickup housing.
So far, the Argon TT4 is like any other player, but it's also equipped with a built-in phono amplifier. A so-called RIAA for moving magnet cartridges, like the aforementioned 2M Red.
That the arm has a removable pickup housing makes a future upgrade of the pickup a simple affair. If you choose an MC pickup, the low output voltage will require an external phono stage for the Moving Coil, and then you disconnect the built-in RIAA with a small button on the back.
Wood veneer
The test sample was nicely finished in mahogany veneer, and it is also available in walnut veneer, or black or white lacquer.
It comes with a dust cover and detachable cables for connection to the amplifier. Thanks to the built-in phono stage, it can also be connected directly to a set of active speakers or a table speaker with an additional audio input.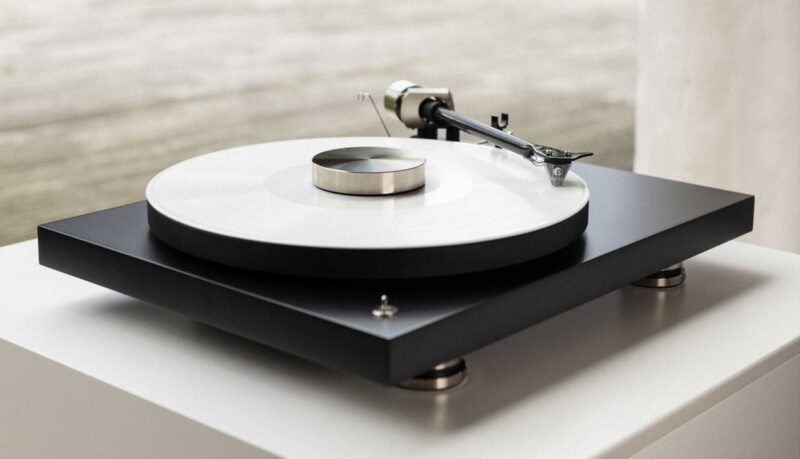 Since the pickup is pre-assembled in the pickup housing, there's not much you need to do in order to get sound. The rubber belt just needs to be pulled on the motor next to the shaft where the pickup is to be mounted. The pickup and pickup housing are bolted to the arm, which is balanced by the counterweight and equivalent value (1.8 grams) of the anti-skating wheel.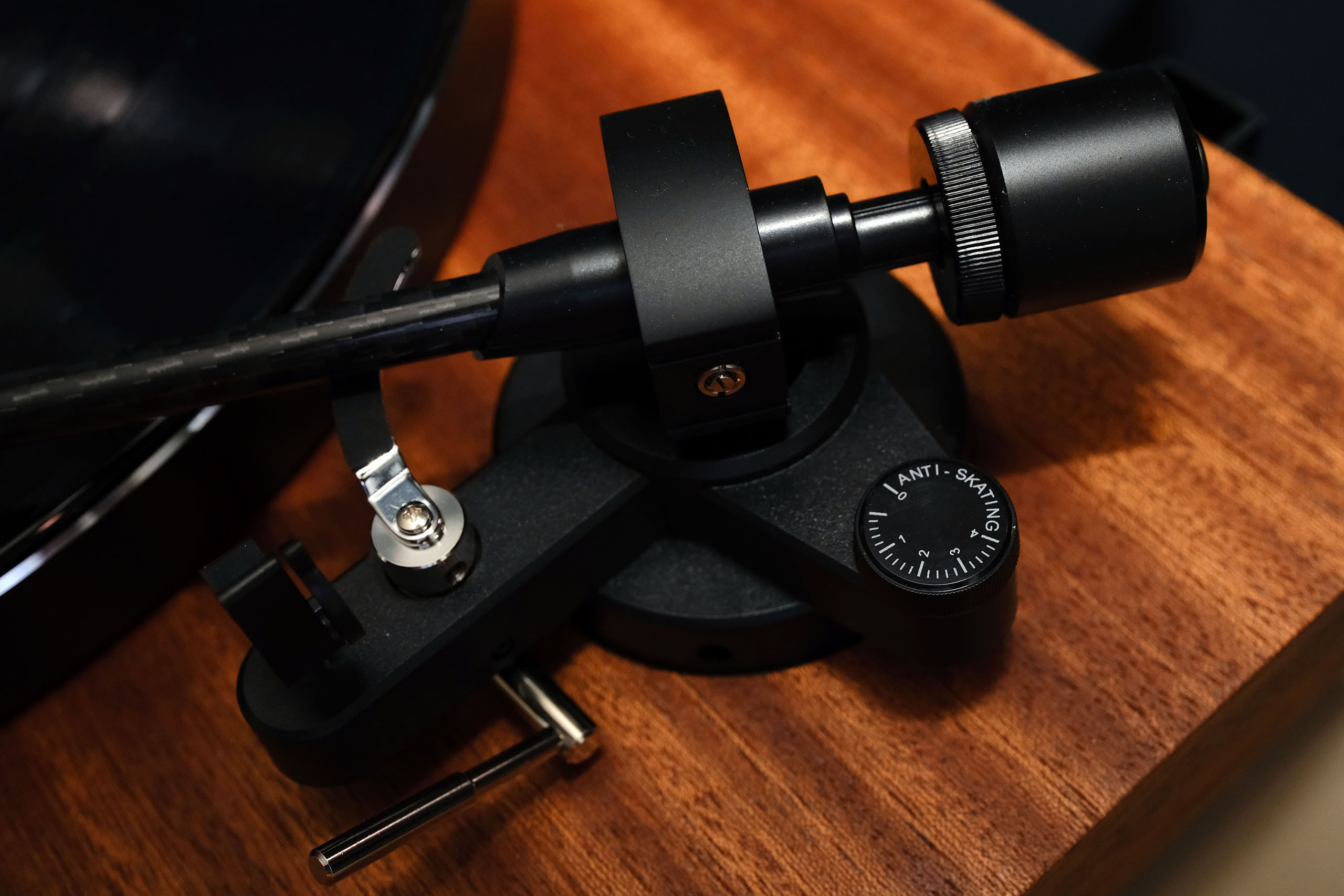 Finally, the felt mat is put on and the cables are connected, and then it's just a matter of turning the switch to 33 1/3 RPM and lowering the pickup into the vinyl groove.
It does however spin a little faster than is good. I measured the speed at 33.56, which gives a deviation of +0.69 percent. That speed is just over the top, but deviations like wow & flutter were an acceptable 0.27 percent, which is on par with the Pro-Ject Debut Pro in the same price range.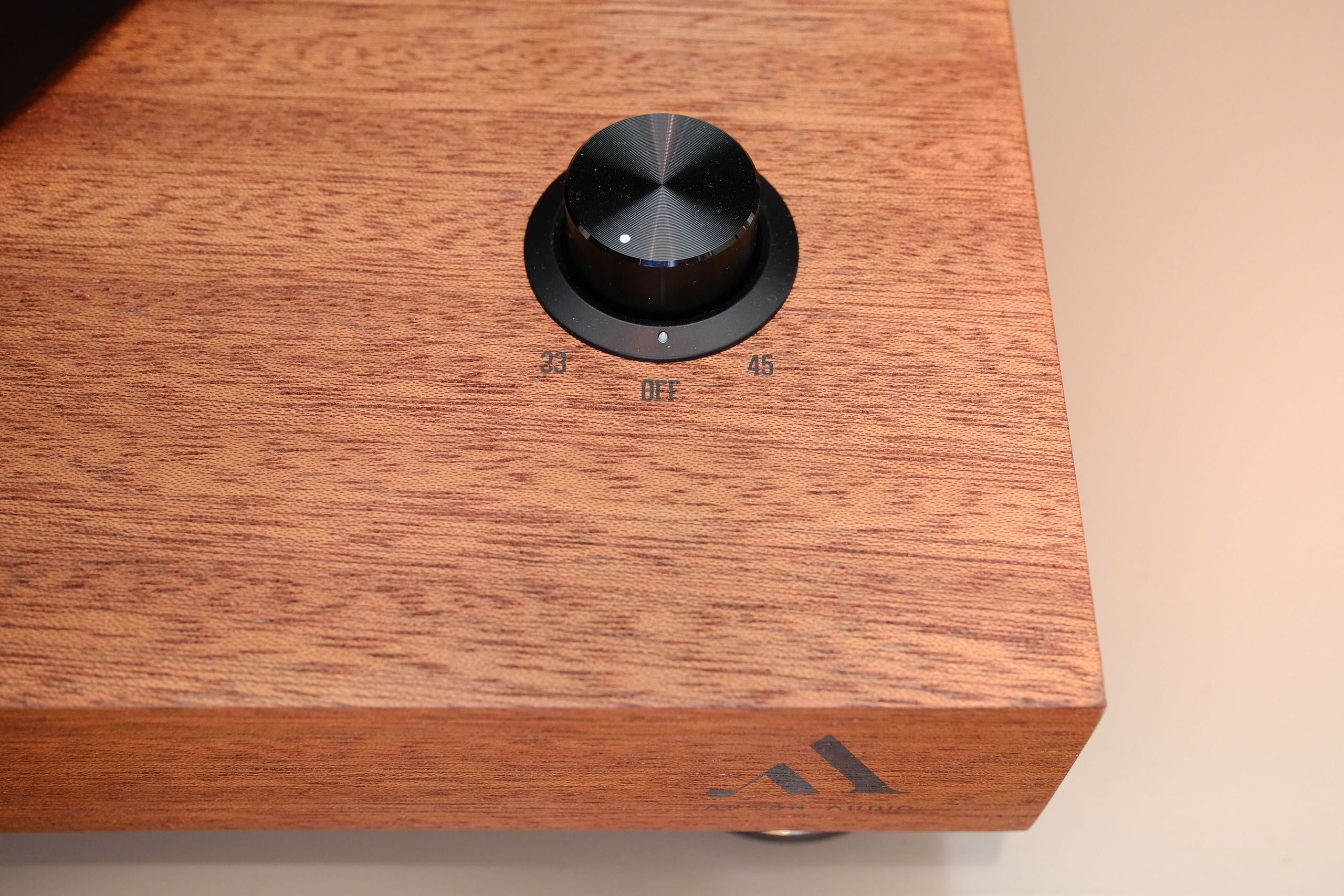 Dynamic sound with solid bass
On several of the turntables with built-in phono stage we have tested, the phono stage itself has unfortunately been of such low quality that it has compromised the sound quality. The Technics SL-1500C is an honourable exception, but it costs quite a bit more than the TT4. Which we are happy to add to the list of turntables with successful phono stage integration.
This made it a breeze to connect the player to a Hegel H190, which doesn't have a phono stage but analogue audio inputs for audio sources. Together with the Hegel amplifier and a pair of small Dynaudio speakers, the Argon player delivered an astonishingly vivid sound with very potent bass.
Also check out
Real Hi-Fi on a budget
Argon Audio has updated their already successful Forte series. And it' s only gotten better.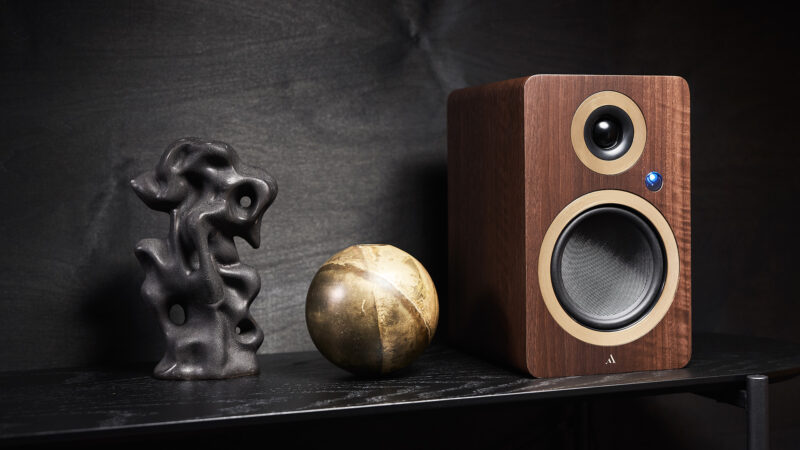 Dire Straits' Love Over Gold pours out of the speakers with serious bass reproduction of the kind you associate with more expensive turntables. The soundstage is open and airy, there's good detail here and the guitar tone is warm and rich. With the turntable plugged into the MM input of a McIntosh amp, and the phono stage disconnected, the bass takes on greater authority and the soundstage grows. Especially in depth.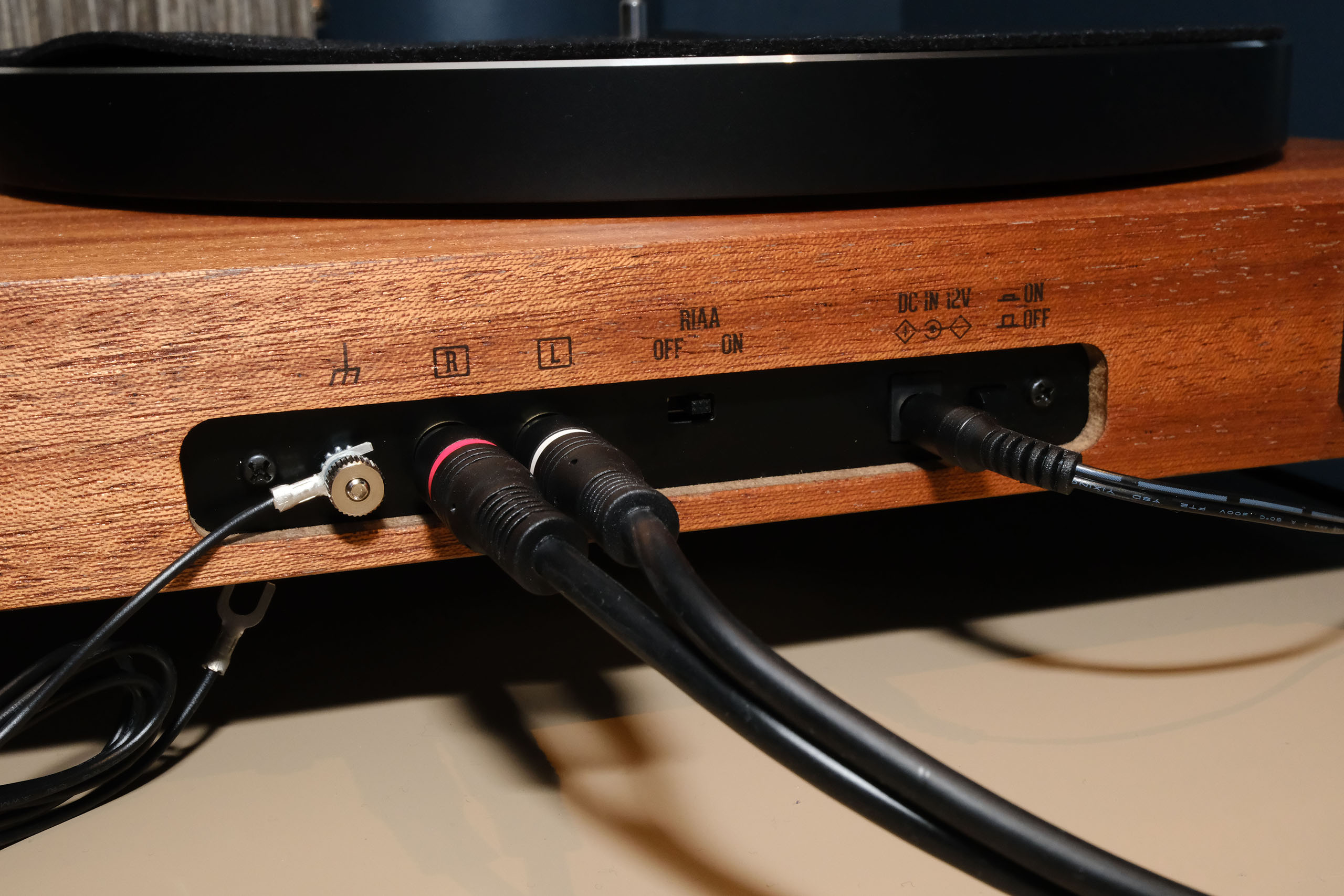 The bass doesn't go as deep here as on a Technics SL-1500C, but the Argon turntable sounds fuller and the bass is more prominent than on a Rega Planar 2. The Argon's way of presenting music is similar in many ways to the Pro-Ject Debut Pro, and it's the closest you'll get to the Argon turntable's qualities in this class.
Good piano recordings like Jan Gunnar Hoff's Living are demanding to reproduce with perfect pitch. This is almost only achieved by more expensive turntables like the Technics SL-1200G, Yamaha GT-5000 and Rega Planar 10. Speed deviation is one thing, but wow and flutter tend to be pitch-destroying. But the Argon player performs very well. Despite the discrepancy in speed and W&F. The piano notes ring beautifully in the room, you can hear the strikes and pedals working as Jan Gunnar Hoff treats the piano.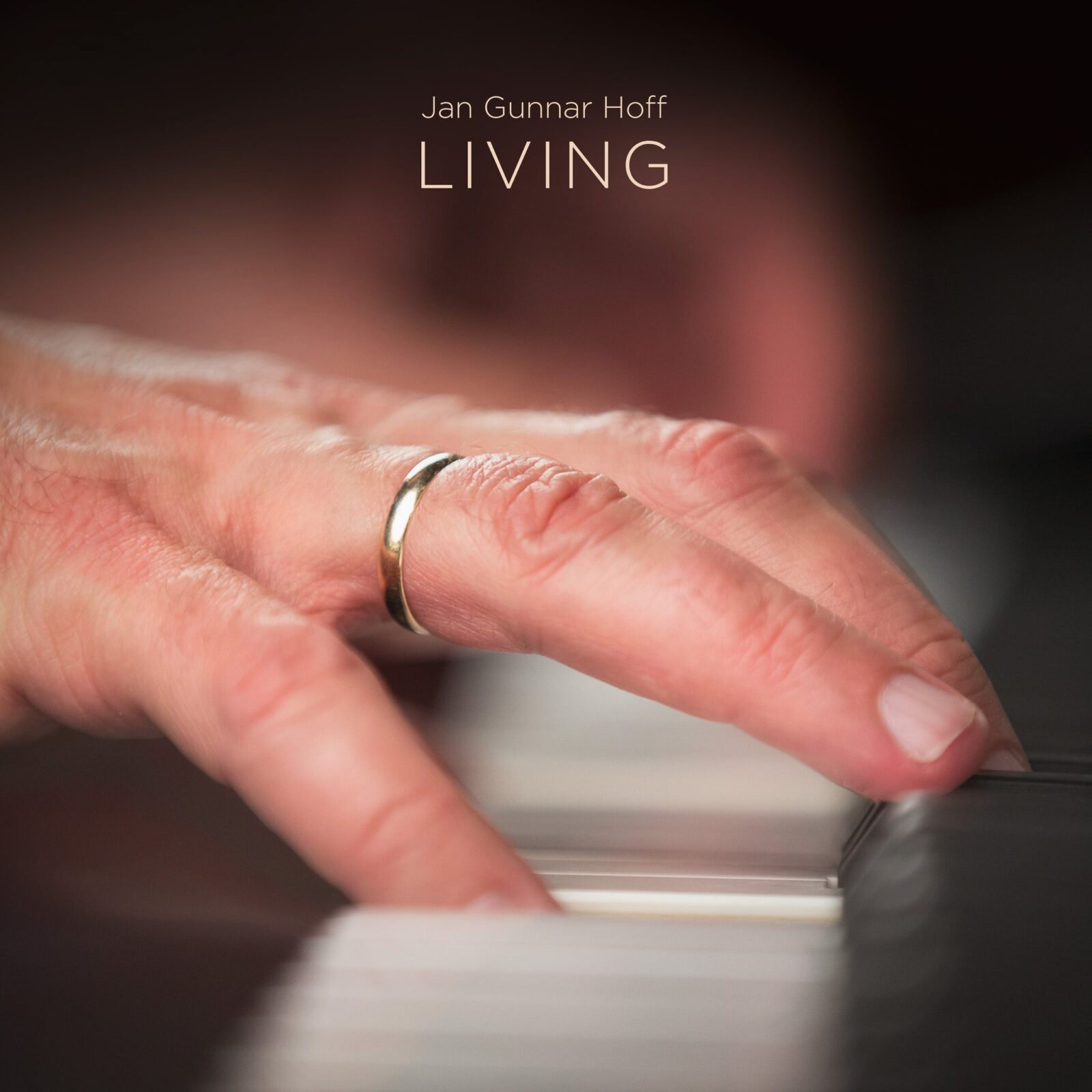 Conclusion
The relatively inexpensive Argon turntable is one of the best buys in this class. It looks great, a simple to use and plays damn well. There aren't many turntables this well-built at such a good price, and with a built-in phono stage it can be connected to anything from a small table speaker to a larger stereo system. The arm is clearly built for bigger tasks than an Ortofon 2M Red and will certainly elevate the sound even more with a better pickup, should you get the courage to upgrade.