You're forgiven for not thinking of Yamaha as a turntable manufacturer. Most of Yamaha's players never saw land in Europe, and therefore amplifiers and receivers have a much larger place in the consciousness of European consumers.
But what many do not know is that while other Japanese manufacturers willingly competed with American and European turntable manufacturers on their own grounds, Yamaha made players almost exclusively for the domestic market.
Thus, we missed Yamaha's tangential arms on the PX series that came in 1978, the elaborate cabinets in belt and direct-driven versions of the YP series that came in 1975, and not least, the massive beasts in the Gigantic & Tremendous series, GT- 2000 from 1982 and the like. It should be noted, however, that the PF series with spring-damped chassis and double armor, was exported out of Japan, and was also sold here. The same applies to some PX models that were exported in small quantities in the 80s.
This also applies to the very latest edition in the GT series, the GT-5000, which was introduced as the modern successor to the Yamaha GT-2000 and the later GT-2000X, but which is only now available in selected stores.
Yamaha GT-5000 is a veritable beast of a turntable, which with a width of 54 cm, a height of 22 cm, and weight of over 26 kilos, is the second largest turntable we have tested so far. It is also the second most expensive, but a price closer to 100,000 than NOK 50,000. Without pickup.
The player belongs to Yamaha's retro-inspired high-end series, which also consists of the amplifier set C- and M-5000, and the beautiful NS-5000 speakers. Who recently got a smaller relative in the small NS-3000.
Gigantic & Tremendous
The design of the GT-5000 is very similar to a GT-2000X, with an inner and outer plate, a straight tone arm, and a chassis built up of several layers of laminated fiberboard, lacquered in black piano lacquer, in the same way as the NS-5000.
Technically, this black beast is made up of mass in all joints except the arm, where a five-kilo plate milled out of one piece of aluminum rests on a ten-kilo belt-driven brass plate. There is no spring-loaded damping material here. Here, masses and different materials are used to dampen resonances and vibrations. Lots and lots.
A 24-pole two-phase asynchronous motor drives the plate, and the user can adjust the speed with a strobe plate, a strobe light and a pot meter to the right of the 35 cm large plate. All this comes with the player, which also comes with two counterweights (16-23.5 and 23-34 grams), a 14 gram pickup housing, and both rubber and felt mat. Then you can choose yourself according to what you think sounds best.
All this mass rests on four powerful aluminum feet, which are claimed to have a 30 to 40 dB better damping of vibrations than cones or spikes under the turntable.
It does not come with cables other than power cable, but you can use either balanced XLR signal cables or unbalanced RCA signal cables. If one can, is balanced to prefer, since noise has its own grounding all the way to the amplifier.
A dust cap is not included, but Yamaha offers one, DCV-5000, as an option.
There are some similarities and many that differentiate the Yamaha GT-5000 from other players we have tested, but in one area Yamaha has chosen to go its own way, and that is the choice of tonearm. It is not tangential as on the old PX models, but one is a straight pendulum arm.
Most turntables come with a curved, angled or s-shaped arm. There are three ways to achieve the same thing: Good tracking properties, optimal channel separation and better sound, some would argue. In practice, it turns out that all three principles work. Rega and Linn use straight arms with moderate angle of the pickup, Technics uses s-shaped arms, and Pro-Ject and SME make both.
Yamaha has chosen the third solution: A perfectly straight arm completely devoid of angles.
The needle arm is, when the pickup is set up correctly, 100 percent parallel to the armrest. Yamaha has chosen this solution because they believe they achieve the best tracking properties with a straight arm.
In this way, they have stopped using anti-skating that compensates for the centrifugal force.
Offset is not important
It is a good idea, if the arm is very long so that the tracking angle does not change so much, when the needle moves in the grooves. But the arm is only 22.3 cm long, and thus it looks very strange with such a sharp angle on the needle arm, when the arm is lowered into the grooves.
Yamaha says in a document we have been given access to, that it does not do as much as many people think. They use an example with a pin pressure weight of two grams, and a friction of 0.3, where the offset angle is as much as 10 degrees on the Yamaha arm, but only 2 degrees on a curved arm.
It is not the most important thing for the best possible tracking and the best possible sound, they claim, and point out that while the force generated by friction is the same on both arms, 0.6 grams, and the force inside the needle arm is only 0.08 grams higher on the Yamaha arm (0.02 to 0.1 grams), and as much as 2.32 g / cm to 0.49 g / cm on the curved arm, the deviation in other areas is compensated.
Mechanical stability
Yamaha also says that phase shift and tracking properties are not affected so much that it is audible (?), Because the arm construction outweighs it with other properties. The Yamaha arm is, despite a core of copper-plated aluminum, and an outer sheath in carbon fiber with silver-plated threads, a much stiffer and simpler construction than most other arms.
Among other things, the fact that it has no anti-skating in any form, the arm provides fewer mechanical resonances, better rigidity and balance, and according to Yamaha optimal tracking, better dynamics and sound, despite ± 10 degrees deviation in tracking angle.
Setup
For the first few weeks, I used an Audio-Technica AT-F7, which is an affordable motorcycle pickup, but Yamaha sent me an Ortofon Cadenza Black at many times the price of an F7, which I used most of the test period.
While the F7 took 15 minutes to set up, I spent over an hour getting optimal sound from the Ortofon pickup. It is far more difficult to adjust to perfection, since it only performs at its best when all angles, pin pressure and azimuth are 100 percent correct.
Yamaha comes with a strobe plate and a light for adjusting the rotation speed, and the same plate is used as a template for setting up the arm and pickup. A little fine-tuning gave me a deviation of 0.01 percent, ie a perfect 33.33 rotational speed.
Five kilos and 35 cm of aluminum milled out of one piece.
Vertical tracking angle – VTA
The overhang on the pickup housing and needle arm is – 17 mm, which is clearly marked on the template. Which also has a grid for the angle of the needle arm. But weight and VTA – height of arm and angle of the needle, are very important here for a good result.
After the hour had passed, I landed on 2.25 grams of needle weight (Ortofon recommends 2.3g), and marginally negative VTA, ie that the recommended angle of the needle arm is not 20 degrees, and that the arm tube is not 100 percent parallel to the vinyl record when the needle lies in the grooves, but is angled towards the elbow. Which has a simple height adjustment in the form of a screw that is loosened with an Allen key, so you can lift it when needed. A little too high, the bass tilts down and the treble up, the opposite dampens the treble (too much) and lifts the bass a little.
The player was connected to the phono stage on a McIntosh MC2700, and a Rega Aura MC stage was also used.
How it sounds
With the pickup from Audio-Technica, the Yamaha player sounds fresh, the sound image is open and sounds are clear and clearly defined. The bass is tight rather a bold and warm, and the overall sound tends to cool more than 100 percent neutral. There is not quite the same dynamic here, especially in the bass, as there is on a Rega Planar 10 with Apheta 3, so there is little doubt that the Yamaha player needs and deserves a much better pickup.
There is a middle ground between the AT-F7, and the Ortofon Cadenza Black. A Cadenza Blue, Audio-Technica AT-ART9 or a Sumiko MC pickup, can be a good compromise if you do not want to spend too much on a pickup for the player.
But I would bang on and definitely choose Cadenza Black whose maximum neutrality is an overriding goal. It fits nicely with the Yamaha player, and correctly adjusted, it gives the music wings and punch in a completely different way than an affordable AT or Ortofon can.
In a way, the GT-5000 with Cadenza Black is reminiscent of the Rega Planar 10 with Apheta 3, lightning-fast transients, potent dynamics and an enormously large and deep sound image. But the Yamaha / Ortofon combination has a little more substance in the deep bass area, and an even better focus on micro details.
It does not have the same authority as a Technics SL-1000R has in the bass, but it is not far off. It sounds more like a direct drive than a belt driven player in the bass. With beautiful emphasis in Pick Withers drums on Dire Straits Love Over Gold. You can hear not only the weighting of the pedal on the big drum, but also the sound in the drum skin and the glow in the symbols.
Mark Knopfler's guitar sound is warmer on an SL-1000R and an SL-1200G also for that matter, but more clearly focused and with more air below the notes here.
The vocal sound of both Mark Knopfler and Nancy Wilson with the Art Famer & Benny Golson Quartet, is crystal clear reproduced on a backdrop that is like a black hole – it swallows the back wall and creates an endless depth. The piano sound of jada, Keith Jarrett, sounds warmer on a Technics, but the transients are faster and better focused here.
The stereo perspective is better defined on the Planar 10, but harmonics and micro details at the very top of the treble are better defined on the GT-5000.
If I have to put my finger on something, it would have to be that I would have preferred more substance in the string sound on 2L's recording of Tchaikovsky with the Trondheim Soloists, but that's just tile nailing.
Felt or rubber mat
Since the player comes with both, I had to test what I liked best. The answer was felt matte, because it gave the music more depth, and more sound base. While the thin rubber mat gave the treble a slightly smoother sound and tighter bass dynamics.
Conclusion
If you want to move up in the high-end class, our recommendation is first a Rega Planar 10, because it simply sounds like perfection and costs less than players it challenges on sound quality. But it is easy to argue for a Yamaha GT-5000. It looks like a million dollars, and is constructed with Japanese diligence at a level you rarely experience. Match it with a high-end pickup and you have the turntable for life. If you have the space and money, the GT-5000 is a very exciting alternative among turntables in the high-end segment.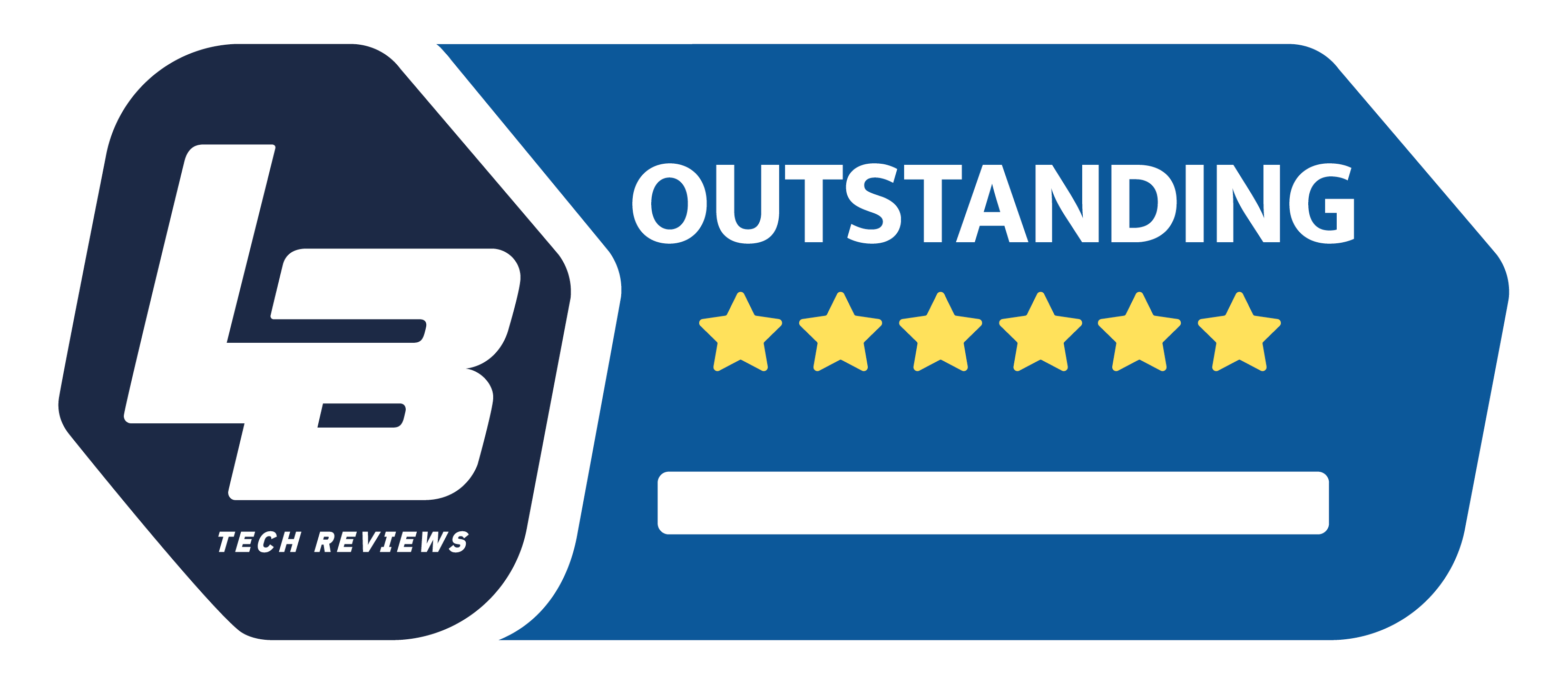 High End
We think
An absolutely wonderful player with all the rainbow's timbres, lightning-fast dynamics and an extremely neutral and correct sound image. The build quality is in a class of its own.
Size can be a challenge. Does not come with dust cover.