The reason why Hegel has ranked high with us regarding their amplifiers is due to their understanding of what creates high quality sound. Namely, the absence of noise and distortion. The amplifier's task is simply to amplify the electrical music signal coming from the audio source, neither more nor less. This is much harder to do than it appears. Attempts are constantly being made to push the limits of what is possible, and in Hegel's case, much of the credit is due to the patented SoundEngine technology. The new integrated Hegel H190 has been equipped with the latest version of this.
Test: Klipsch Forte III SE – Super tough speakers!
Low distortion
This is a negative feedback technology, where the music signal is monitored in real time. If unexpected distortions occur, these are elegantly phased out. With the most powerfully integrated H360, this technology was a feature of version 2, with an additional ten times lower distortion than the first generation. This can be heard, because H360 is just as quiet as it is powerful.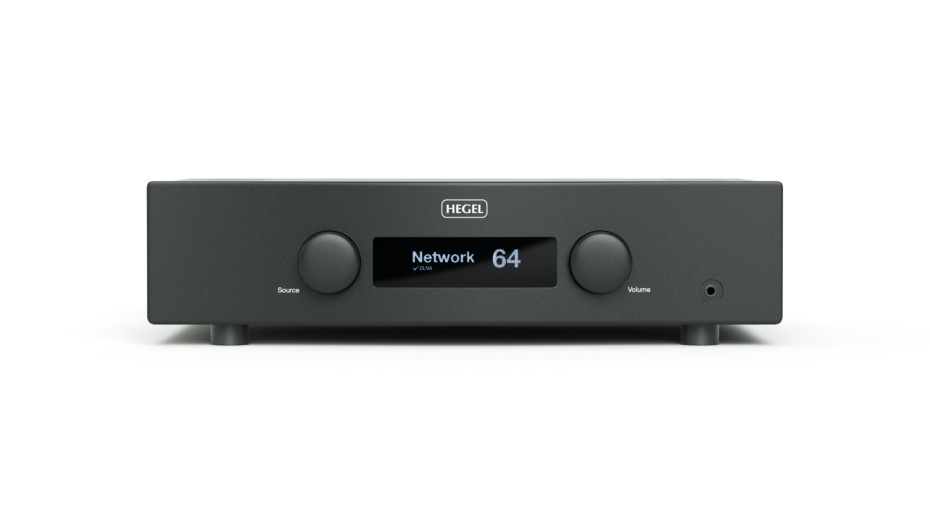 The next amplifier equipped with the new amp technology was Röst, which is an elegant and slender item, yet with a formidable bass control. With an output of 2 x 75 watts, it is nevertheless somewhat limited, which is why this reviewer for many reasons still prefers the older but more powerful model H160, which can be bought for about the same price.
Test of Pioneer N-70AE – Sturdy and exquisite player that can do "everything"
A new chapter is now being written as H160 goes into retirement and yields the floor to the brand new H190, with up-to-date technology. Of course it has SoundEngine2, which lowers the noise floor and hopefully gives us an even cleaner sound with a firmer bass control. The smaller Röst has a better grip primarily in the bass than the more powerful H160, although it has somewhat less overall power.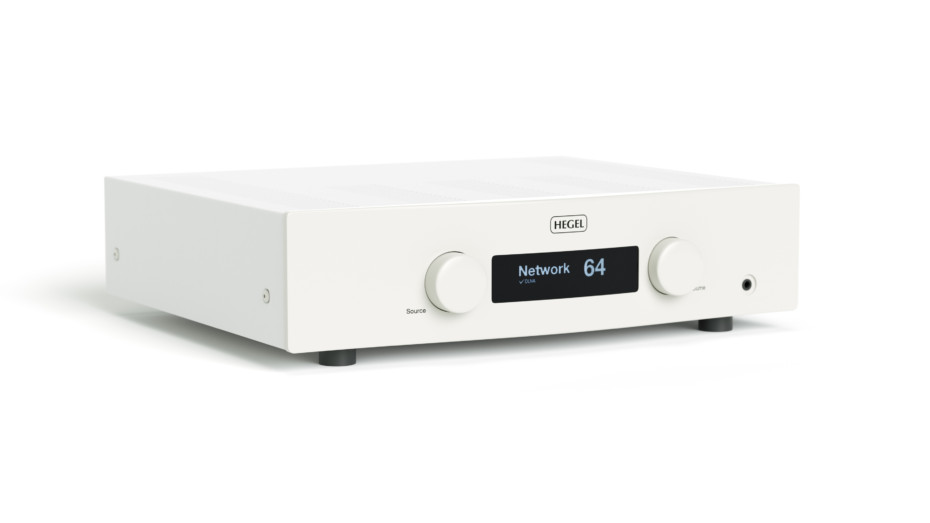 More than a larger Röst
Much of the technology from the sleek Röst has been incorporated in the H190. The most obvious, visually speaking, is the pleasing OLED display, and the fact that the H190 is also available in white as well as standard black. Moreover, the amplifier construction bears some similarities, but according to chief designer Bent Holter, H190 is much more than a Röst on steroids.
"It is a combination of a significantly more powerful Röst, and a substantially upgraded DAC. The DAC is completely new, based on the ones found in HD30 and H360. The DAC portion of the H190 is not similar to Röst at all," Bent says.
In the press release, it appears that the preamplifier stage is similar to that of Röst.
"This was true, until we did some tweaks at the end," said Bent. "We inserted double sets of pre-drivers, which along with SoundEngine2 helped to give H190 the clarity and rhythm that we are very proud of."
The front headphone jack is also upgraded, with a "much better headphone driver" according to Holter.
Damping factor
H190, like its big Brother H360, has been given a damping factor of over 4,000, whereas many amplifiers have less than 200. What does this mean? For example, if one goes by what is stated by Nelson Pass, chief designer and founder of Pass Labs, then there is something called a high-curb factor. "Under damping results in bass tones that hang a little longer than the amplifier wants it to. Over damping has a good transient response in the bass, but suffers from a significant loss in sound pressure in the bass. In general, we want something in the middle," he wrote in 2004.
Bent Holter disagrees.
"Nelson Pass may think what he thinks. His amplifiers sound good, but are not neutral. He has a sound signature. The fact that you might get a damping factor that are too high is a question of taste. We try instead to create an amp that does exactly what it should, in as neutral a manner as possible. And this calls for a high damping factor. This provides good bass control, but also prevents electrical pulses from being sent back from the speaker into the output transistors, which interferes with the amplifier's operation and creates distortions.
Röst's high damping factor of over 2,000 can be attributed to its improved bass control of H160. But when you play at low volume, it sounds a bit dry in comparison. The resolution is better, the bass control likewise, but the sound is more sterile. This may be what Nelson Pass means when he says the damping factor can be too high.
H190 has double as much than that. In addition, it has twice as much power, the same as in H160.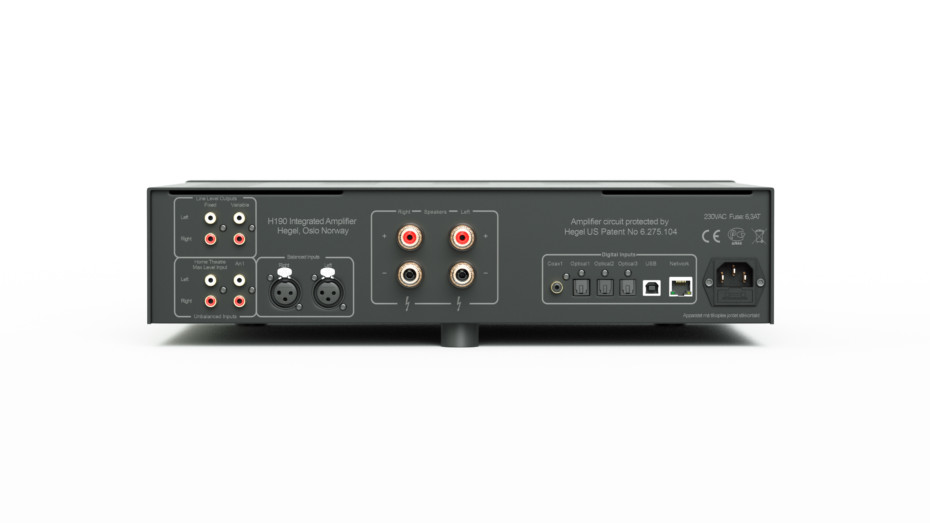 Digital nave
Besides being a well constructed amplifier, H190 has a good selection of digital inputs. It can also be connected to the network using an ethernet cable. It can then be controlled remotely via the Internet, and it can stream wirelessly from the mobile phone with AirPlay or DLNA. H190 is moreover the first Hegel amplifier to have Spotify Connect, which allows it to stream music directly through your Spotify account. We will discuss this in a later update.
An audio masterpiece
Personally, I like when the amp allows the speakers to determine the sound characteristics. In this respect, Hegel H190 gets top marks. It is neutral in timbre. The details come out in abundance. The stereo perspective is wide and huge if the recording allows it, and the bass control is formidable, right down to the bottom octaves.
With a MacBook Pro connected to the USB connector, you get a maximum of 96 kHz resolution on the H190. However, with a player like Audirvana, all music files can be played. Those who have higher resolution are then scaled down to the highest compatible resolution (96 or 88.2 kHz), which in any case is theoretically better than CD quality.
Dan Wilson's cover version of Adele's Someone Like You played in CD quality from Tidal sounds superb through the large floor-standing Audiovector SR6 AA, powered by H190. The nylon string guitar at the beginning has amazing tones that emerge just a little to the right in the soundscape. Wilson's voice appears from the centre and claims its place with a lovely timbre from the vocal cords along with an almost self-evident rendering of consonants. They are clear without the S's sounding over-articulated in any way. The cello that comes in eventually has fullness of body, while the foundation down in the bass area is well defined.
Exquisite bass control
If one is to reveal exactly what is going on in the bass area, this is better emphasised with Piega Coax 711. These speakers have a more homogeneous bass rendition than the Audiovectors and will largely disclose whether the amplifier lacks power or control in the bottom octaves. With the rhythmic bass drum and the double bass on the melancholic Soothing by British indie artist Laura Marling, H190 shows what it's capable of. The bass drum is straightforward. It goes deep, and the amplifier maintains excellent control on the double 8-inches in each speaker. At the same time, the bright and airy voice of Laura is highly nuanced and dynamic, and it all sounds as musical as it sounds right. That's probably the most important word here. Right. The amplifier does not give the impression of adding anything to the signal, and at the same time it apparently captures everything.
Hegel H190 is better than its competitors
Compared to the Denon PMA-2500NE, the sound is much tighter and more deliberate with the H190. The bass response is completely different, where the Denon is more flowing. Whereas I felt one might prefer Denone over the drier sound characteristics of Hegel Röst, I have no doubt that H190 surpasses Denone by a large margin. With the added power – not least in the bass – the H190 is not as analytical and clinical as Röst. It's just right. And it has an outrageously blunt delivery of the music. Thereby it ismore reminiscent of the Rotel RA-1592, except that the Hegel is better in every respect. It's more airy, and the bass control is better.
Where I might prefer H160 over Röst, due to the savoury bass, it is beyond all doubt that the H190 is clearly a step up from the H160. This can be seen in the price, which is higher. But the difference is so large and distinct, that it also appears to be a better buy for the money.
If you don't think a 24-bit / 96 kHz on the USB input is enough, you can connect a network player, such as the Pioneer N-70AE, and connect it balanced. Then you can play virtually everything in full resolution. It takes all streaming services directly and wirelessly, and gives you a great sound experience in combination with the H190.
Conclusion
Hegel H190 is a petite masterpiece of an amplifier. Yes, it is expensive, but on the other hand you get a lot more quality for your money.
Compared to the larger and more powerful H360, the similarity is striking. One get a few more decibels in volume with the big brother, but at normal volumes and even higher, H190 does not hold back. It has resolution and a large and airy soundscape. It has bass control and rhythm – and not least musicality. It is a complete whole.
There is yet another step up to reach the insane power, tranquility and elegance of Hegel's most expensive amplifier sets P30 and H30, and the more expensive set gives more of everything at lower volume. But what makes me happy is how the speakers (regardless of the type) are allowed to determine the sound characteristic. H190 powers everything so to speak.
Thus, you can safely buy the most expensive speakers you can afford and operate them with the Hegel H190. In fact, that seems more reasonable to me, than paying less for the speakers so that you can buy a more expensive amplifier. H190 sets a new standard in this price range, compared to everything else we have heard.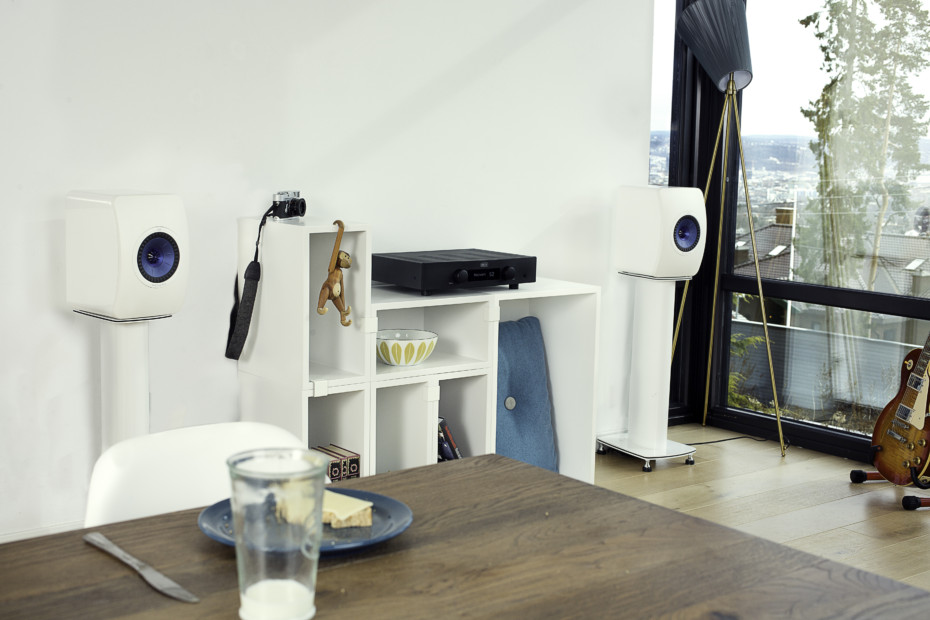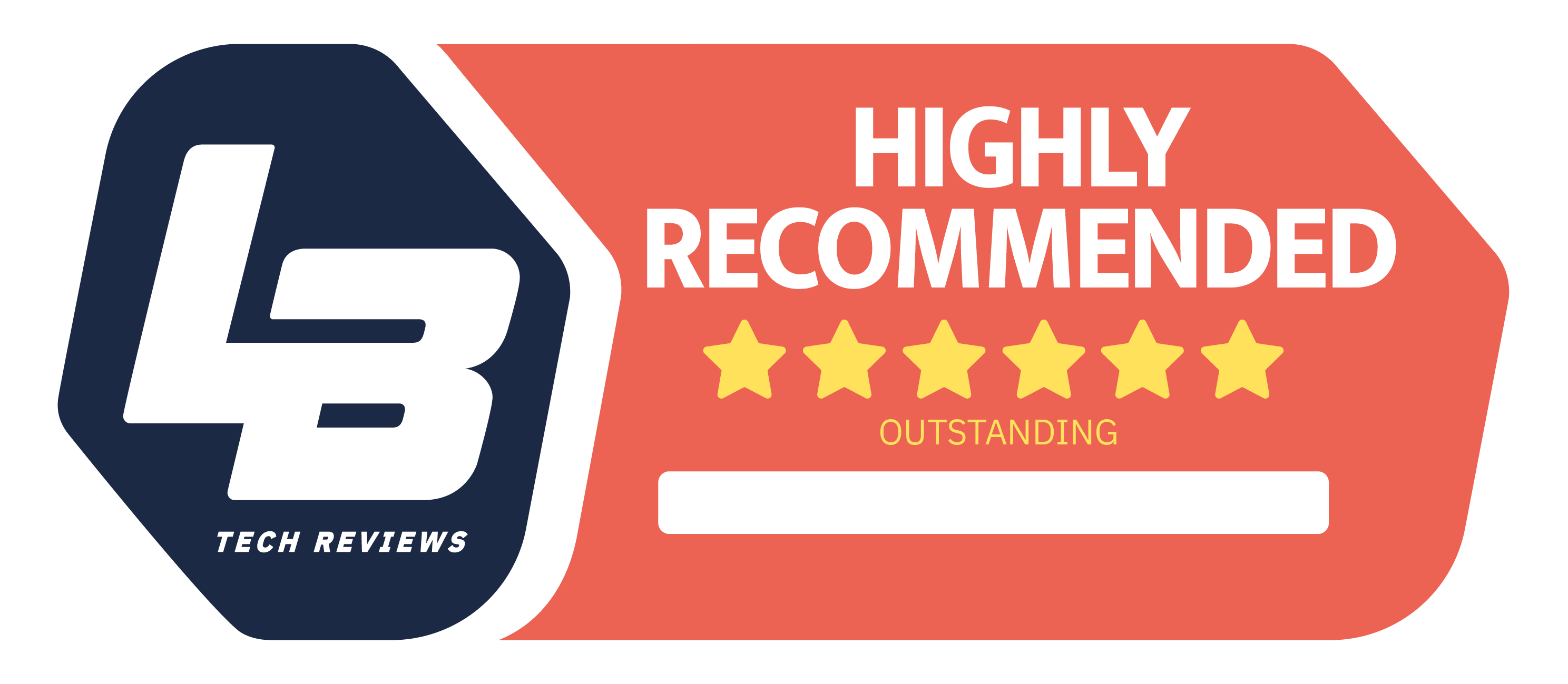 Premium
We think
Neutral timbre with excellent resolution is only surpassed by the outrageous bass control. Must be heard!
The price is a lot higher than that of its predecessor.