Lasse Svendsen
Published

2022-08-01 - 8:35 am
Dynamic and rich sound with potent bass and an open soundstage. Solidly built and very stable operation. Height-adjustable arm and damper feet, electronic speed shifter and proprietary strap for 78 RPM records. For the money, there's a lot that plays.
It's only available in black.
Specifications
Type: Belt driven turntable
Tonearm: 8.6 inch carbon fibre/aluminium
Pickup: Pro-Ject Pick it PRO MM pickup
Platter: 30 mm aluminum TPE
Connections: Phono output
RIAA/DAC: No/No
Other: Dust cover, RCA cables, single adapter, 78 rpm strap
Color: Black MDF
Dimensions/weight: 41.5 x 11.3 x 32 cm / 6 kg
Web: pro-ject.com
Never mind that the turntable is called Pro. It's not intended for professional use at all, and you'll never see a DJ with two Pro-Ject turntables like this. The Debut Pro, as it is somewhat misleadingly called, is a turntable for those who are bored with the old turntable.
It's a turntable for music enjoyment. Those long evenings with a stack of vinyl records, something good in the glass and good company. Because it's perfect for the music lover with a large or small record collection, and the sound sparkles like a star compared to the cheapest turntables on the market.
The Debut Pro costs a little more, but we think it's definitely worth it. The price is a little below what you'd pay for a Rega Planar 3, which is the benchmark in this price range.
The Pro-Ject turntable is equally simple, with belt drive, manual controls and high-quality components. It is not as expensive as a Pro-Ject The Classic, but better built than a regular Debut Carbon turntable from the same manufacturer.
The turntable is also relatively compact, and 41.5 x 32 cm means it can fit where The Classic doesn't. The weight of six kilos is the same as for a Planar 3, but unlike the Rega turntable, the Debut Pro is only available in matt black MDF. Eight coats of black lacquer for a more robust finish.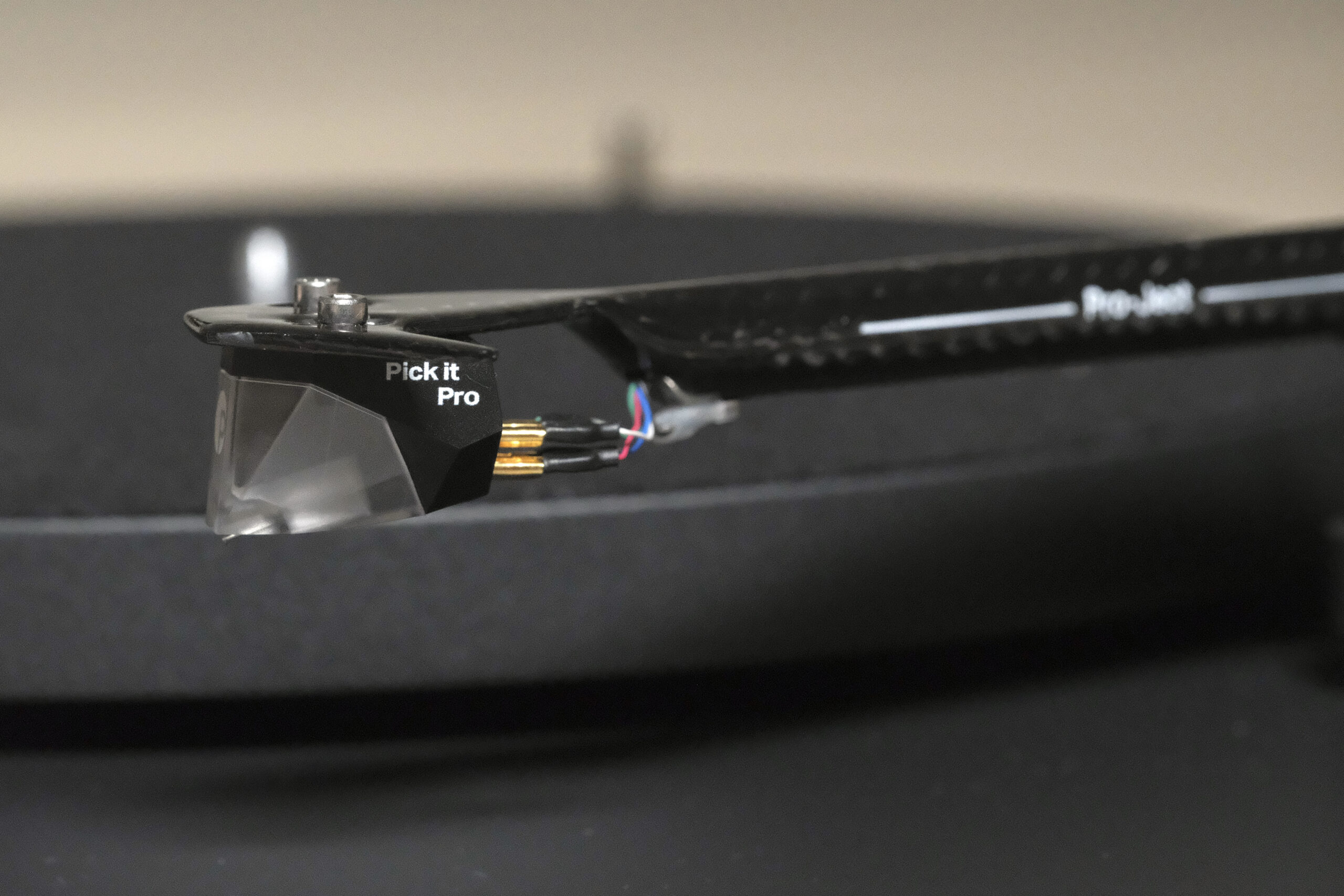 Thermoplastic resonance damping
Pro-Ject has chosen to spend the money elsewhere than on multi-layer clear lacquer in fancy colours, and that's obviously to squeeze as much sound quality out of the vinyl as possible. So the turntable has a new 8.6-inch arm with carbon fibre strung on a thin aluminium tube. Thus Pro-Ject manages to make a light and rigid arm that neutralizes resonances.
At one end, the arm has CNC-machined steel components coated with nickel to provide a scratch-resistant surface. At the other end, it has a Pro-Ject Pick it Pro, Moving Magnet pickup. The arm is also height adjustable, so you can easily adjust the vertical tracking angle with the included Allen wrench if you wish.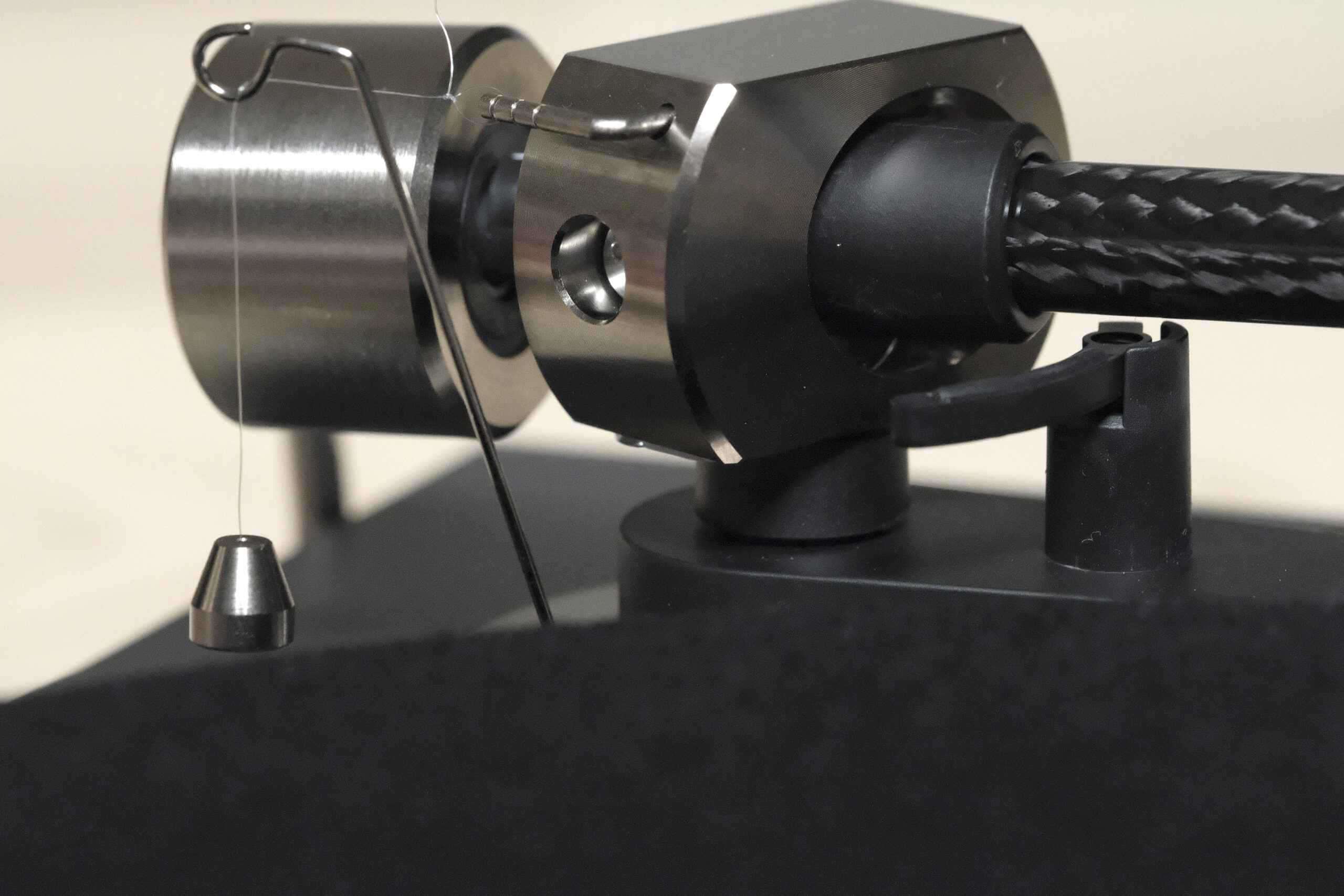 Pro-Ject uses TPE in several places here. TPE is a thermoplastic rubber suspension designed to prevent resonances from propagating. The TPE material is found on the motor mount, in the counterweight lining and on the inside of the balanced black aluminium platter. Together with three height-adjustable metal feet, the turntable should be able to dampen resonances more effectively and let all the sound coming out of the speakers be music.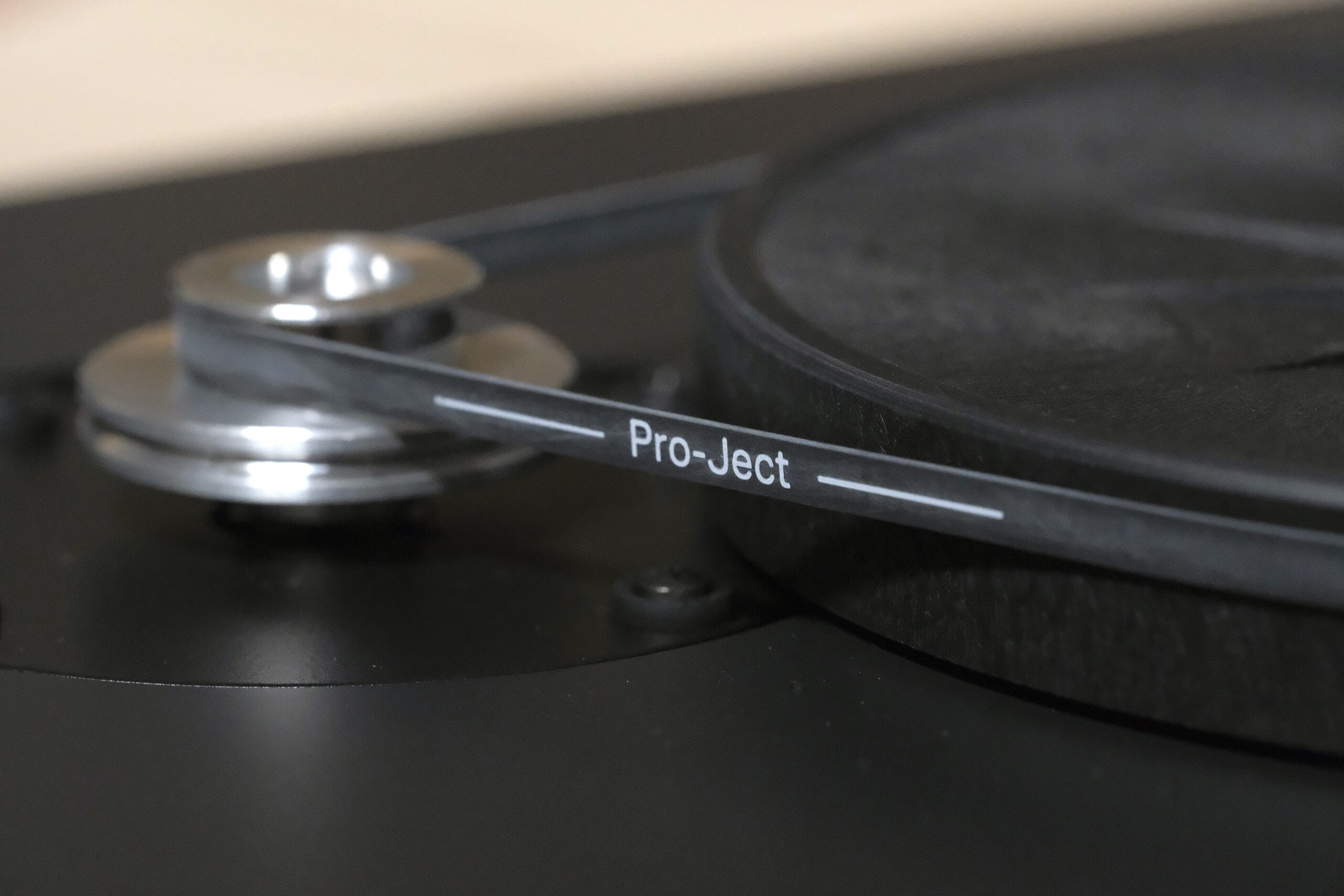 The turntable comes with a flat and a round silicone/rubber belt, of which the round one must be used if you play 78 records. LPs and singles are handled with the 2-way switch, which alternates between 33 and 45 rpm.
I measured the gear precision at a very acceptable 33.28. This gives a deviation of -0.16 percent, which is lower than on The Classic, but also lower than on the direct-drive Thorens TD 402DD, which had a deviation of 0.22 percent.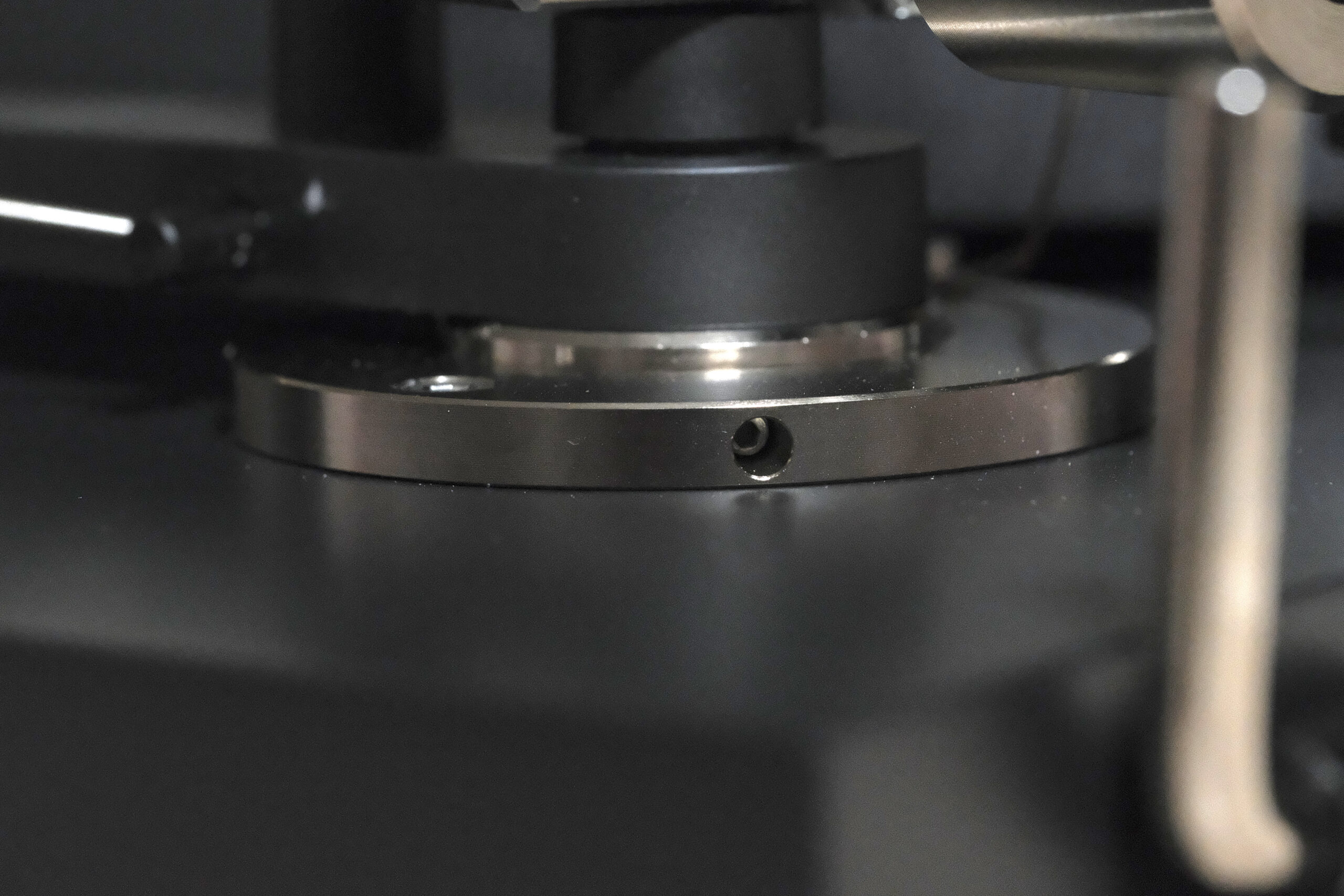 Pick it PRO
The included pickup is a Moving Magnet pickup with 4 mV output voltage. It has an elliptical needle grinding and should have 2 grams of needle pressure. It doesn't have the expensive silver plated copper wires in the coils that a Pick it 2M Silver has on a Pro-Ject X2. But that combination also costs 50 percent more than a Debut Pro.
Rich and balanced sound
You can tell by the way an X2 is able to bring out fine-grained detail in the soundstage with a sharper focus than the Debut Pro manages. But the cheaper Debut Pro is so close to the sound of an X2 that the Pro model will be a better buy for many.
Like the X2, it delivers a big enough soundstage with credible depth and potent bass response. Compared to a cheaper Rega Planar 1 or a regular Debut turntable, the dynamics have noticeably more contrast and the bass is reproduced with greater authority and weight.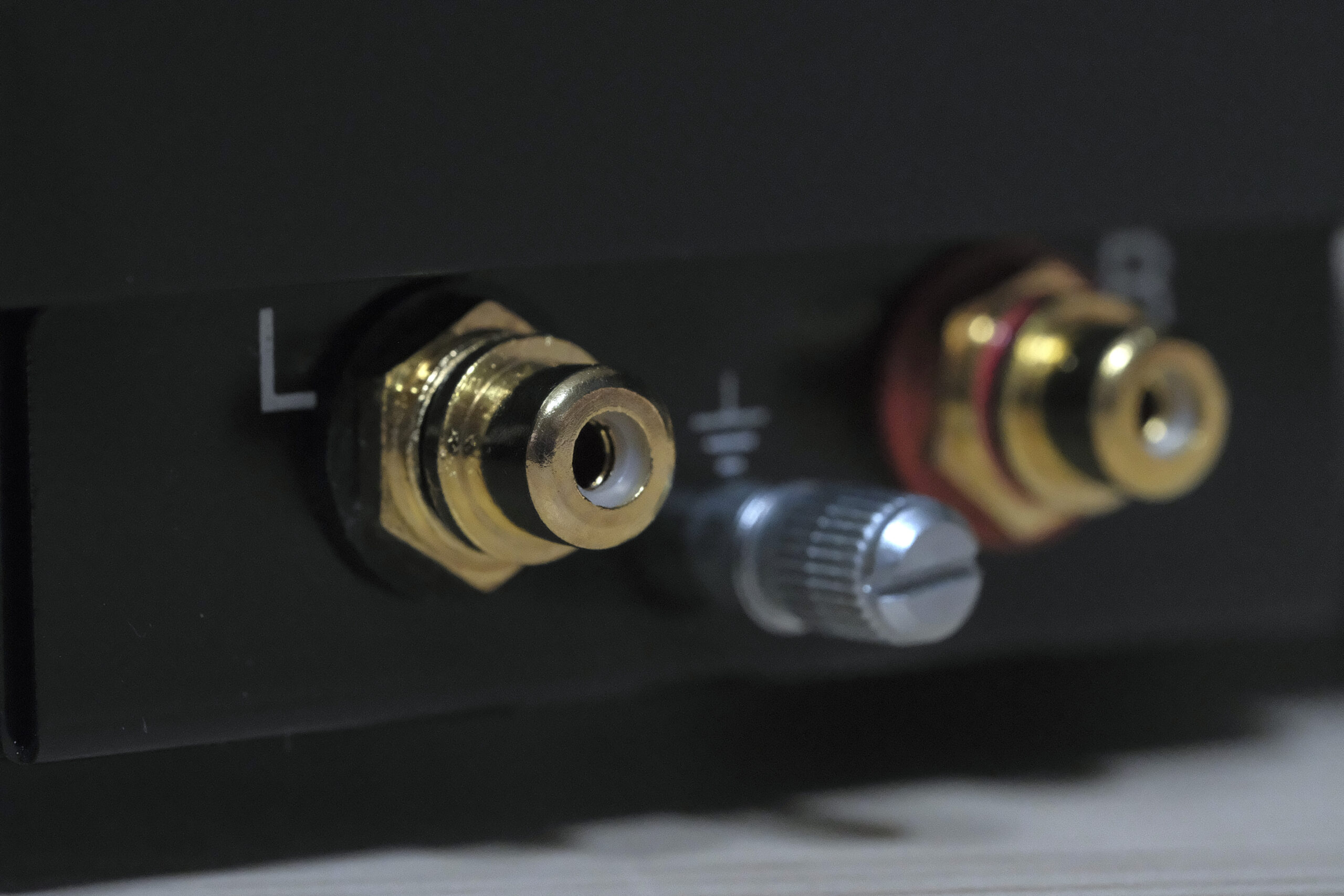 The sound from a Planar 3 may be more lightweight, but the Debut Pro sounds fuller without the sound being darker, and it's no match for the Rega turntable's rhythmic qualities.
The classic jazz song "The Girl From Ipanema" by Astrud Gilberto sounds gorgeous from the Pro-Ject turntable, which brings out the nuances of the vocals with an eerie realism. Stan Getz's saxophone sound is also so perfectly rendered that you get chills when the solo kicks in.
Acoustic instruments sound free and weightless, and the turntable delivers sparkling guitar tones with good dynamics from the strings. In general, there's nothing to put off about the Pro-Ject turntable's playing pleasure or communication skills. It's not too sensitive to resonances and plays flawlessly as long as it's placed on a rigid surface that's level.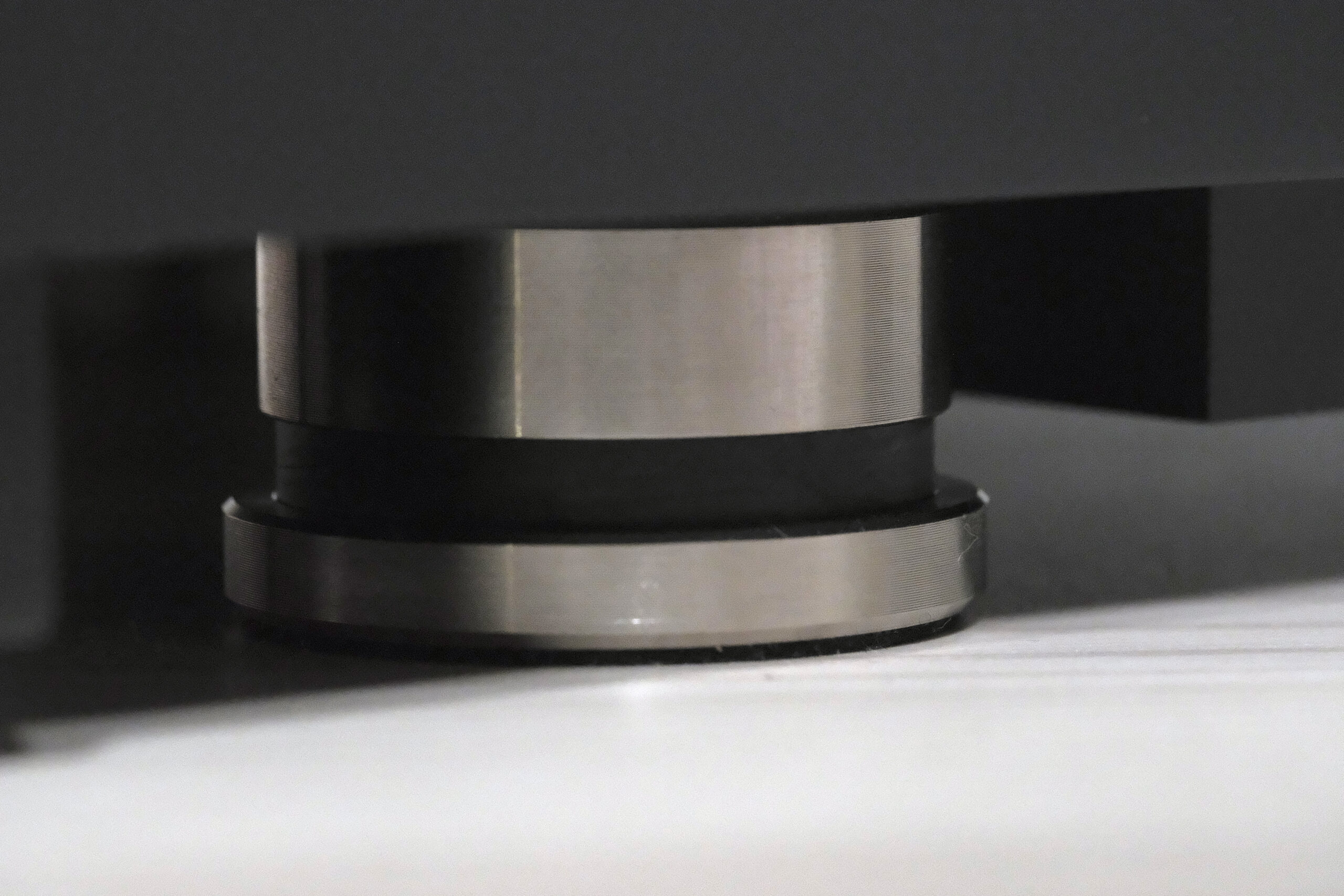 Conclusion
The Pro-Ject Debut Pro is one of the best buys in this price range. Few turntables can match the Pro release's impeccable qualities, which become apparent when you unpack it and see how high – hand-built – the Pro-Ject quality is. It doesn't disappoint when you sink the needle into the vinyl either, and not only emerges as a great buy, but should be the first choice for the music lover who wants better sound from their record collection.