Jonas Ekelund
Published

2018-08-16 - 10:32 am
Just a few years ago, you had to cough up a lot of money if you wanted to have wireless headphones, and still get great quality. Last year we found a number of very good reasonably priced earbuds. And it is now actually possible to go further down in price, and still get something that sounds pleasant. Surprisingly enough, this does not seem to have been at the expense of battery life. The first generation of batteries only lasted for five hours. Last year, eight hours seemed to be the norm, and in this test 12 hours is not extreme.
What do you lose when you lower the price tag? The somewhat more expensive earbuds are often slightly better built. It is composite and metal instead of plastic, and the fasteners last longer. You get more accessories, such as cases that protect the earbuds while you travel. The comfort may be affected because they are heavier, are not weighted correctly so they risk falling out of the ears, or the shape of the earbuds is less suited for the ear canal. The cheaper earbuds often have a sculpted sound that is intended to be impressive, but you lose the details and dynamics that earbuds with better drivers give you.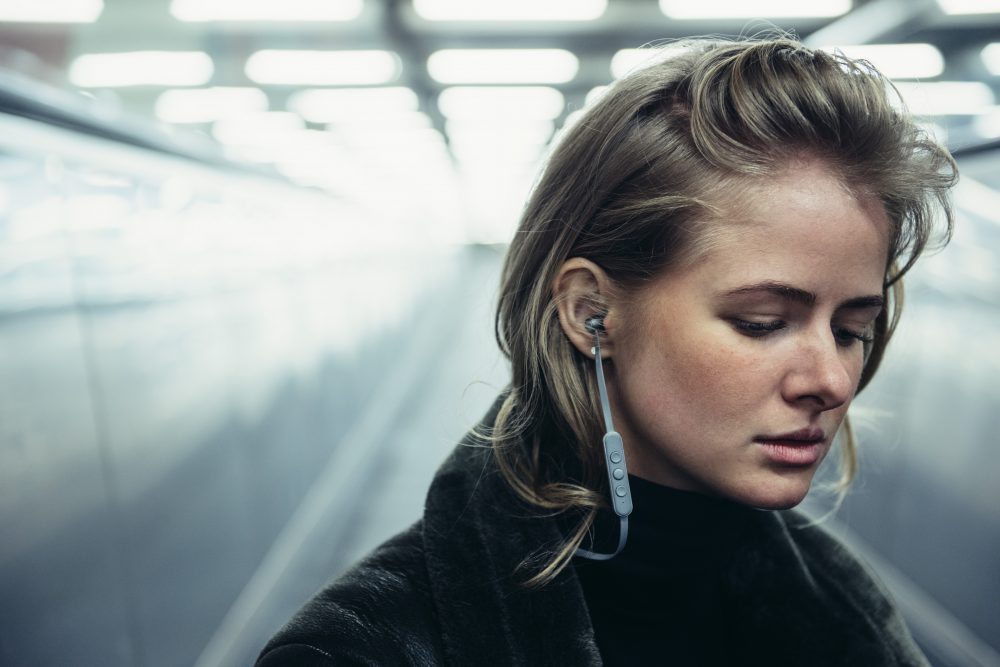 Buying advice for earbuds
It is very important that they sit well in your ears. Partly because they must be comfortable to wear over a longer period of time, partly because the silicone pad must seal the ear canal if you want a good bass rendition. We will therefore indicate how many different extras tips are included. If you do not like silicone, try a pair of Comply foam pads that can be purchased as an optional accessory.
You should note both battery life and how long it takes to charge them. If you're just using them on the bus on the way to work and perhaps at the gym afterwards, most will last. On the other hand, if you listen all day at work or go on a long flight, they either need a long battery life or the ability to be recharged quickly.
Buy earbuds that suit your taste in music and how you listen to it. For shorter travels, it might be cool with really engaging earbuds. Same goes for when you exercise and want to bring up the energy. However, the same earbuds may tire your ears during longer trips. The high-frequency energy is actually a strain for the eardrum and the inner ear.
Products in this test
Urbanears Jakan
Uncomfortable and boxy
Even though everything else was perfect, the uncomfortable shape tipped the scales.
Available in five sober colours. Decorative around the neck. Good battery life.
Large ear pieces that are unpleasant in the ear. Mediocre sound quality.
Supra Nero-X
More sporty and affordable
The low budget alternative to the award-winning Nitro-X is better for workouts and still sounds good.
Good battery life and rapid charging. Robust. Excellent sound quality.
Not as comfortable as its predecessor.
Sol Republic Shadow Wireless
Entertaining bass cannon
If you want the right heavy bass without completely destroying the music, Shadow is the answer.
Practical and lightweight earbuds. Easy handling. Powerful, but not indiscriminate bass.
Unrefined sound for acoustic music. Battery life is mediocre. No storage bag.
Sony MDR-XB70BT
Cumbersome and thunderous
Impractical design and excessive bass rendition make them uninteresting for most people.
Impressive bass for its size. The actual earbuds are light and comfortable.
Cumbersome and heavy design. Bass is too intrusive.
RHA MA650 Wireless
Neat and appealing
Practical earbuds where the sound is as attractive as the luxurious exterior.
Comfortable thanks to the selection of ear tips. Nice and sturdy. Clear sound.
A little harsh in the upper range. A certain amount of listening fatigue may occur.
Jays A-six Wireless
Large bass in small packaging
For the bass buff, they are a bargain, but they are less suited for a varied music taste.
Excellent battery life. Lightweight and comfortable to wear. Surprisingly precise and heavy bass.
Bulky battery on the wire. The bass dominates in slower music.
Marley Uplift 2 Wireless
Environmentally friendly but dull
An alternative for the one who wants to sit back with light music and a good conscience.
Manufactured from environmentally friendly materials. Good battery life. Balanced sound without exaggerations.
Bulky positioning of the battery. Tame bass and unengaging sound.
OnePlus Bullet Wireless
Magical first attempt
OnePlus does everything right with Bullet Wireless, their first wireless earbuds.
USB-C rapid charge. A certain water robustness. Engaging sound with few errors.
The sound becomes slightly strained at high volume.
Audiofly AF45W
Nice and bass heavy
Gorgeous earbuds with rock-hard bass, but disappointing battery life and treble.
Splash proof according to IPX4. Potent bass reproduction. Exclusive look and good accessories.
Short battery life. Harsh treble and sculpted sound.