Urbanears is famous for nice and colourful headphones at a decent price. Jakan is no exception and can be obtained in five sober colours. The ear pieces can be buttoned together with magnetic plates, turning it into what looks like a necklace. The remote control is smart, and has a small joystick instead of all the buttons that the competitors have. There is also a connection for charging that in two and a half hours gives 12 hours of listening. You don't need silicone tips since the pieces sit shallow in the ears.
The ear pieces are the biggest we've ever seen, and it poses a problem for the comfort level. You get sore ears with just 15 minutes of listening. If you are still interested, we recommend you try them first at the shop. The cords goes through the ear pieces, and the clamp that is formed is supposed to help keep them in place in the ear. It is a weird solution that does not work particularly well, in our opinion.
The problem of shallow fitting earbuds is that you do not get any seal in the ear canal, taking away a lot of the bass rendition. Jakan goes deep down in range, but loses energy on the way. They also have a slightly sharp treble. The big problem is actually the mid range. It provides no sense of presence. It's like keeping the earbuds a centimetre from your ear. You never get the feeling that the music is playing inside your head, but rather outside of it.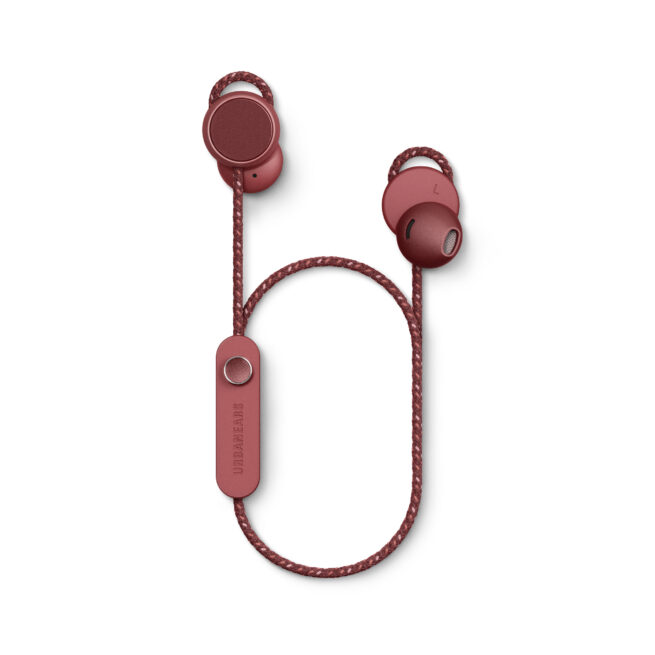 Conclusion
With its headphones, Urbanears has successfully found a good balance between design, price and sound quality. This recipe has not worked with the wireless Jakan ear pieces. There is nothing wrong with the price and appearance in itself, and they hang very decoratively around your neck, snapped together with magnetic locks. But the sound is tame and not engaging. However, the biggest problem is that the huge ear pieces are not comfortable to have in your ears. No matter what, that is a minimum requirement.