Samsung is one of the world's biggest manufacturers of TV and PC monitors, and now they have found a way to combine the two functions in one product: The new M7 Smart Monitor basically looks like a normal PC monitor, but under the hood it also has built-in smart TV features, so it can work equally well for both work and entertainment. Almost strange no one has thought of this before?
Samsung M7 Smart Monitor
The M-series with smart monitors comes in three versions, and here we are looking at the top model, M7. This is technically a 32″ PC monitor with 4K resolution, having borrowed a number of features from the TV range.
A PC monitor is usually a rather "stupid" and passive product that must be connected to a computer to show something. The Samsung screen, on the other hand, is smarter and more versatile.
To begin with, it has both a remote control, built-in speakers and a menu system full of services, we expect to find on a modern TV. The connection options are also good: In addition to two HDMI inputs, it has 3 USB inputs, plus a separate one for USB-C.
The Samsung screen basically only lacks one thing to be able to call itself a full-fledged TV, and that is a traditional TV receiver. Without an antenna input or program card slot, it still needs a separate box to display linear TV. But this does not have to be a big miss, as most broadcasters now offer streaming via the web.
Design
In terms of appearance, there is nothing to complain about on the M7. It has a slim design in black plastic, with a thin frame around the silk matte screen. The stand is made of metal, and takes up relatively little space on the table.
The screen can be tilted, but has no height adjustment: It will probably be a problem in some home offices, and definitely in a professional context. In such cases, a monitor arm mount can be considered.
Supports screen mirroring and cloud services
Since the Samsung screen has built-in Wi-Fi and Bluetooth, this provides a couple of interesting possibilities in a purely productive way. For example, it can connect to Microsoft Office 365 cloud services, so you can work from home without a PC – it works with a wireless mouse and keyboard.
Another option is Samsung DEX, which mirrors the screen of Samsung's Galaxy smartphones, and in practice allows you to use the phone as a mini PC. AirPlay 2 for Apple devices is also available.
The M7 uses Samsung's Tizen user interface, which we have good experience with from their smart TVs. (Photo: Audun Hage)
The most important thing about the Wi-Fi connection, however, is that you get access to Samsung's Smart-universe. Here you will find almost all popular streaming services, including Netflix, HBO Nordic, Viaplay and Disney+ to name but a few.
The included remote control uses Bluetooth and responds quickly to commands. This makes it easy to switch from work to entertainment at the touch of a button.
In fact, we found that the M7 loaded the menu options a little faster and smoother than The Frame 32″ which we also tested recently. This indicates plenty of memory and processing power.
Crisp screen for PC use
The market for PC monitors abounds with monitors of all sizes and shapes, often tailored for different applications. Samsung M7, on the other hand, does not fall into any particular category, but appears to be more like an all-round screen for normal productive work. The 32-inch works excellently for word processing and internet browsing, and provides plenty of screen space to work on.
The first thing we notice is the good sharpness, or rather the absence of visible pixels. Even when sitting close to the screen, it is difficult to distinguish any pixel structure. If your data can handle 4K resolution, you can enjoy a razor-sharp and seamless image that is comfortable to look at.
The color reproduction is nice and neutral. We are not as blown away here, as we were by the sharpness: We have seen other PC screens with even more dynamic colors and not least stronger contrast, but the M7 manages to bring out the nuances without exaggerating the color saturation. The Samsung screen also offers an eye comfort mode that reduces the amount of blue light – nice for long and late work sessions.
The response seems good, and we can move the mouse pointer as well as browser windows quickly without the image breaking up and creating lag. We measured the input layer via the HDMI input at approximately 30 milliseconds, which is approved, but not particularly fast.
However, the panel speed (refresh rate) is limited to a maximum of 60 Hz. This will probably disappoint some competitive gamers, who prefer to play at 120, 144 or even 240 Hz on some shooters. Samsung M7 also does not have built-in support for Nvidia G-Sync or AMD Freesync, the lack of which can lead to screen tearing with some games.
All in all, we think the Samsung M7 works just fine as a regular PC monitor, provided you are a regular "home clerk" with no special needs. If you want a beast of a gaming monitor, or a super-correct screen for demanding editing jobs, there are clearly better (and more expensive) alternatives out there. But as an all-round monitor, the Samsung M7 works perfectly, especially when we take into account the favorable price.
What about the TV picture?
The Samsung screen keeps the good features when we switch to TV mode: We are also impressed by the good sharpness, which allows us to sit close to the screen without seeing a hint of grid pattern. And since the TV supports playback of 4K content via the built-in apps (YouTube, Netflix and more), there is plenty of content to watch! We started with a number of YouTube sequences in razor-sharp 4K quality, and sat down and enjoyed the seamless and solid image.
The M7 monitor actually has impressively good image quality in many areas, but falls a little short at one point. The maximum brightness is limited to about 250 nits. It's pretty average for a monitor to be, but falls somewhat short for demanding TV use – especially with modern HDR video. A capable HDR TV should preferably be able to handle 1000 nits or more for the HDR effects to really shine.
The experience was then also that the Samsung screen could look a little pale and washed out in some cases. On demanding scenes with a lot of contrast information, it is clear that the lightest shades are missing. Likewise, details are limited in the darkest parts, as the screen has a relatively limited black level. The LCD panel is of the edge LED type, without any local dimming, which of course means that you can not expect the roughest contrast.
As with most LCD screens, you must also take into account that the viewing angle is somewhat limited: The image looks best when you are sitting directly in front of the screen. This is hardly a problem when you sit at the office desk, but it needs to be taken into consideration with regard to watching TV. If you have a sofa or armchair adjacent to the office space, you will probably prefer to angle the screen slightly towards the sitting position. On the plus side, the screen surface is relatively matte, so you can watch movies in dark environments without being bothered by reflections.
The M7 has similar picture settings as many of the TVs we've tested – you can choose Standard, Dynamic, Natural, Movie – even the extra neutral Filmmaker Mode. However, the slightly dim brightness meant that we often preferred the Standard mode.
We do not necessarily get hooked on picture quality, but then it's also time for a reality check: Lately we've surrounded ourselves with expensive OLED screens, including the LG OLED48CX which is also aimed at combined TV and monitor use (especially for gaming). The Samsung monitor does not reach the contrast and black level from this, but after all costs only a third! When we take that into account, we actually think the M7 gives a really good picture for the money.
Sound quality
Samsung M7 also has built-in speakers: They do a decent job of reproducing music and speech, but we think most people would prefer to upgrade to a separate sound solution first and foremost – especially for TV entertainment. The built-in sound is relatively confined and tinny, and the sound effects never come out of the slim cabinet.
To do the picture justice, you definitely need to cover yourself with a set of separate speakers. In that sense, it is a good thing that the Samsung screen has both Bluetooth and HDMI ARC audio output, which makes it easy to upgrade the sound. Maybe even with an Atmos soundboard?
Conclusion
Here, Samsung has come up with a smart product that is not "best" at anything, but works perfectly for both work and entertainment. In spite of the extra functions, the smart monitor is not much more expensive than other 32″ 4K screens, which means that you almost get the TV part with the purchase. A perfect screen for the home office, in other words!
Although the Samsung monitor has some limitations seen with discerning TV eyes, it clearly appears to be a good buy. We think this is a fun and practical product, which we would like to see more varieties of in the future. Maybe an M9 version with even more hefty image and sound?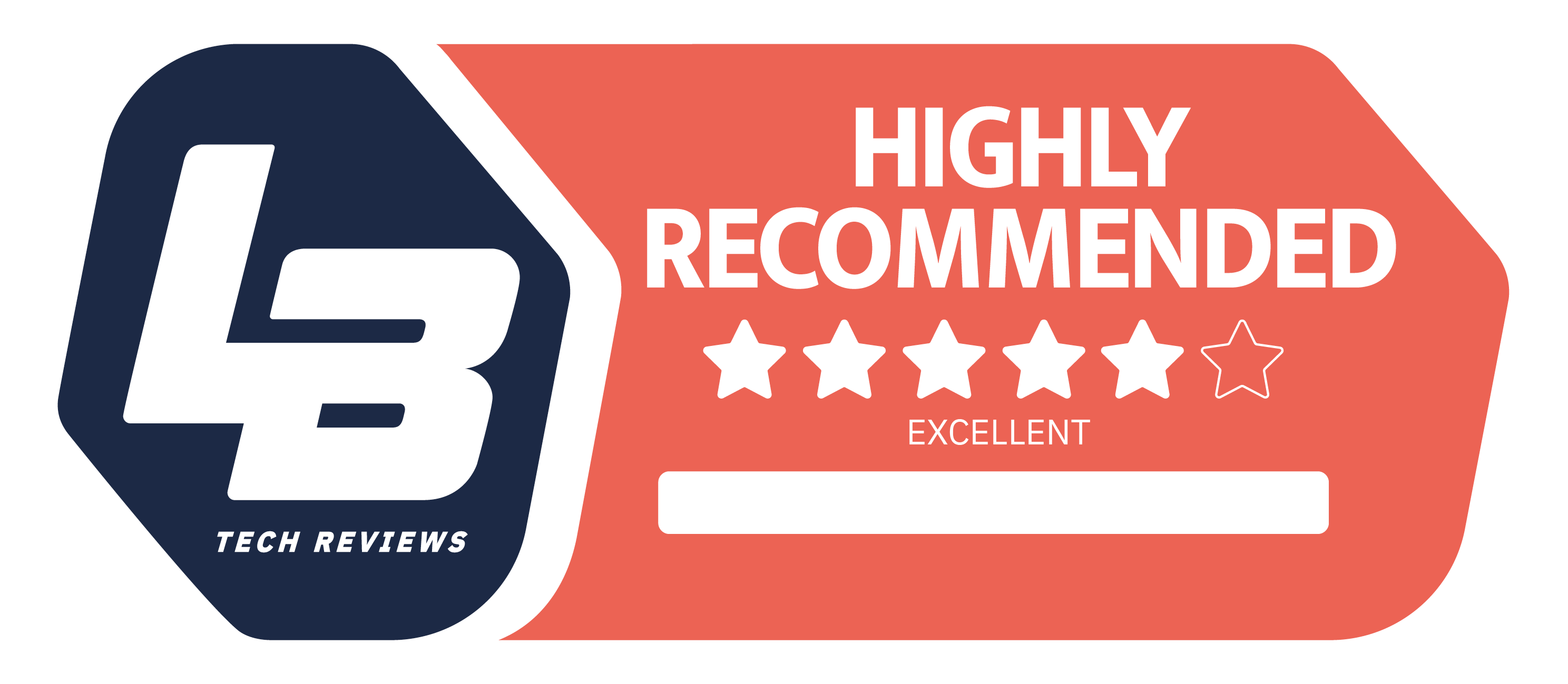 Samsung M7 Smart Monitor (LS32AM700)
Premium
We think
The Samsung screen is both sharp and user-friendly, and works great for both work and entertainment.
The brightness is limited. The screen can only be tilted, not raised or lowered. The sound from the built-in speakers is quite slim.