Peter Gotschalk
Published

2020-02-09 - 2:35 pm
Well-functioning hybrid format connected with build quality from the top shelf, and one of the best high-resolution screens we have ever seen on a 2-in-1 machine.
Too heavy to actually function as a tablet, and the low battery life makes the machine significantly less flexible than you should expect from an ultraportable.
Specifications
Processor: 10th generation 1.5 GHz Intel Core i7-1065G7 processor
Screen: 13.4 "16:10 WLED touch screen, 3840 x 2400, 338 ppi
Camera: HD 720p
Memory: 16 GB RAM
Hard disk: 512 GB SSD + microSD
Graphics: Intel Iris Plus
Operating system: Microsoft Windows 10 Home, 64 bit
Dimensions and weight: 296 x 207 x 7-13 mm / 1.33 kg
Battery: 51 Wh
Other: Wi-Fi 802.11a / b / g / n / ac / ax, Bluetooth 5.0, 2 x Thunderbolt 3, 3.5 mm minijack
Web: dell.com
Over the years, Dell has experimented with different types of 2-in-1 machines. One of the first was the Dell XPS 12 from 2013, where the screen sat in a robust aluminum frame and could rotate about its own axis. A really smart solution that Dell left again, among other things with the Dell XPS 12 from 2016, which consisted of two completely separate parts, namely keyboard and screen separately. The screen could then be used as a tablet or mounted in a magnetic dock on the keyboard.
However, that solution was less elegant, and Dell has now also switched to the far more normal hybrid form factor, where a pair of hinges connect the screen and keyboard, and the machine can be folded 360 degrees about its own axis. As we know it from other hybrid models like Lenovo ThinkPad X1 Yoga or HP Envy x360.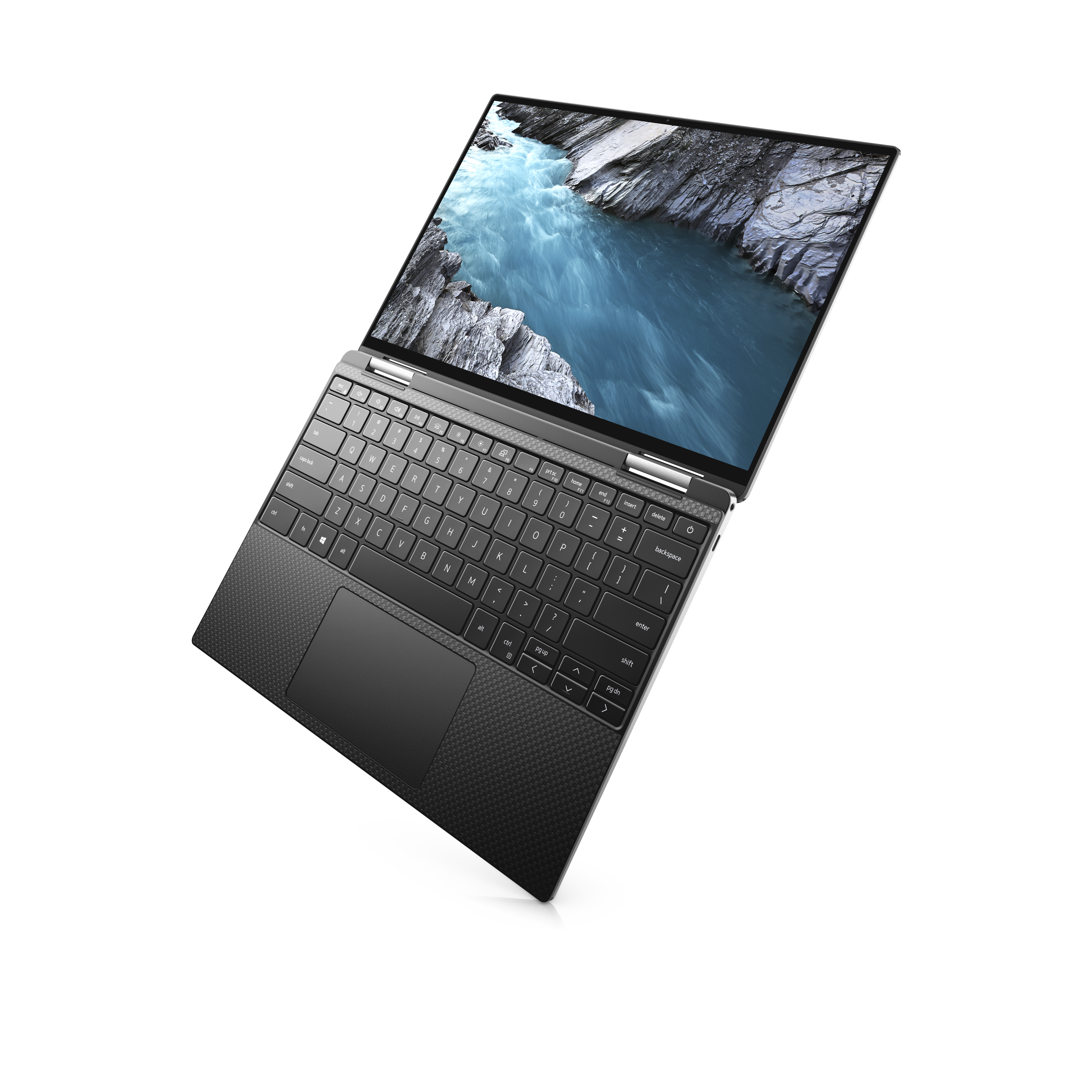 Appearance and build
The Dell XPS 13 2-in-1 can also be changed from being folded together like a regular laptop to being folded so that the lid and bottom are back to back, and it actually becomes a tablet.
Unfortunately, the Dell XPS 13 with its 1.3 kilos of combat weight is not the easiest laptop to handle in tablet mode. It might have been a little more user-friendly and compliant if the keys had at least been pulled into the case when the computer was folded about its own axis – as is the case with the aforementioned Lenovo ThinkPad X1 Yoga – but the small finesse has not been accommodated. It would otherwise have meant that the keys would have fled with the back instead of sticking out, which would have protected them better from being torn loose or breaking in other ways.
That said, the Dell XPS 13 2-in-1 is otherwise the ruggedness itself. The whole glory is cut from a single aluminum block, while the screen is made of Corning Gorilla Glass 5, which is quite difficult to break. The keyboard is a full-size backlit MagLev keyboard, while the inside is lined with carbon fiber material. The keys have a relatively short travel of 1.3 mm, but there is good resistance in the keys, and therefore the tactile experience is absolutely approved.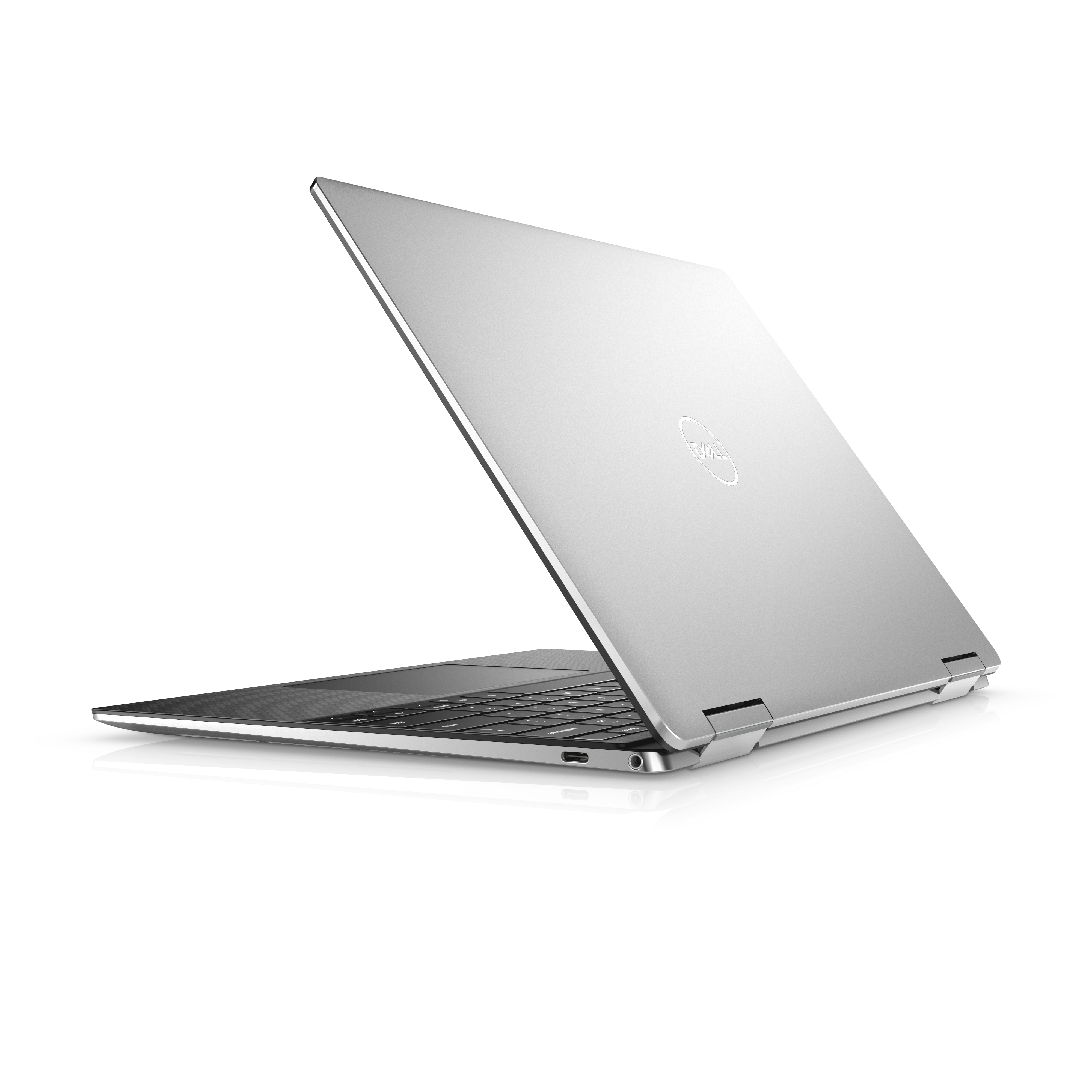 Screen and sound
More than approved is also the screen, which really is this hybrid machine's biggest advantage. Dell has "borrowed" the slightly special 16:10 format that we know from Apple's MacBook Pro computers, and that makes the XPS 13 better suited for productivity than most other Windows laptops, which usually come with 16: 9 screens. format, thus offering a smaller vertical workspace.
But it is the high 4K resolution and the bright (500 nits) and razor-sharp screen that really steals the attention. Dell XPS 13 2-in-1 has HDR and Dolby Vision, and the result is phenomenal contrast and a precision in color reproduction that benefits the user, regardless of whether you watch Netflix or work with giant Excel spreadsheets.
It also definitely does not matter that the screen is mostly frameless, so there is room for a full 13.4 "screen area in less space than, for example, Apple's 13" MacBook Pro uses to make room for 13.3 ".
The sound, on the other hand, is not something to write long letters home about. Here you get a better sound experience from an iPad Pro, although Dell otherwise boasts that the built-in stereo speakers in the XPS 13 2-in-1 are professionally tuned with Waves MaxxAudio. You can of course use the built-in sound for a couple of Skype meetings and a feature from the TV news, but the sound experience is a bit too thin and tingly for more demanding sources such as film and music.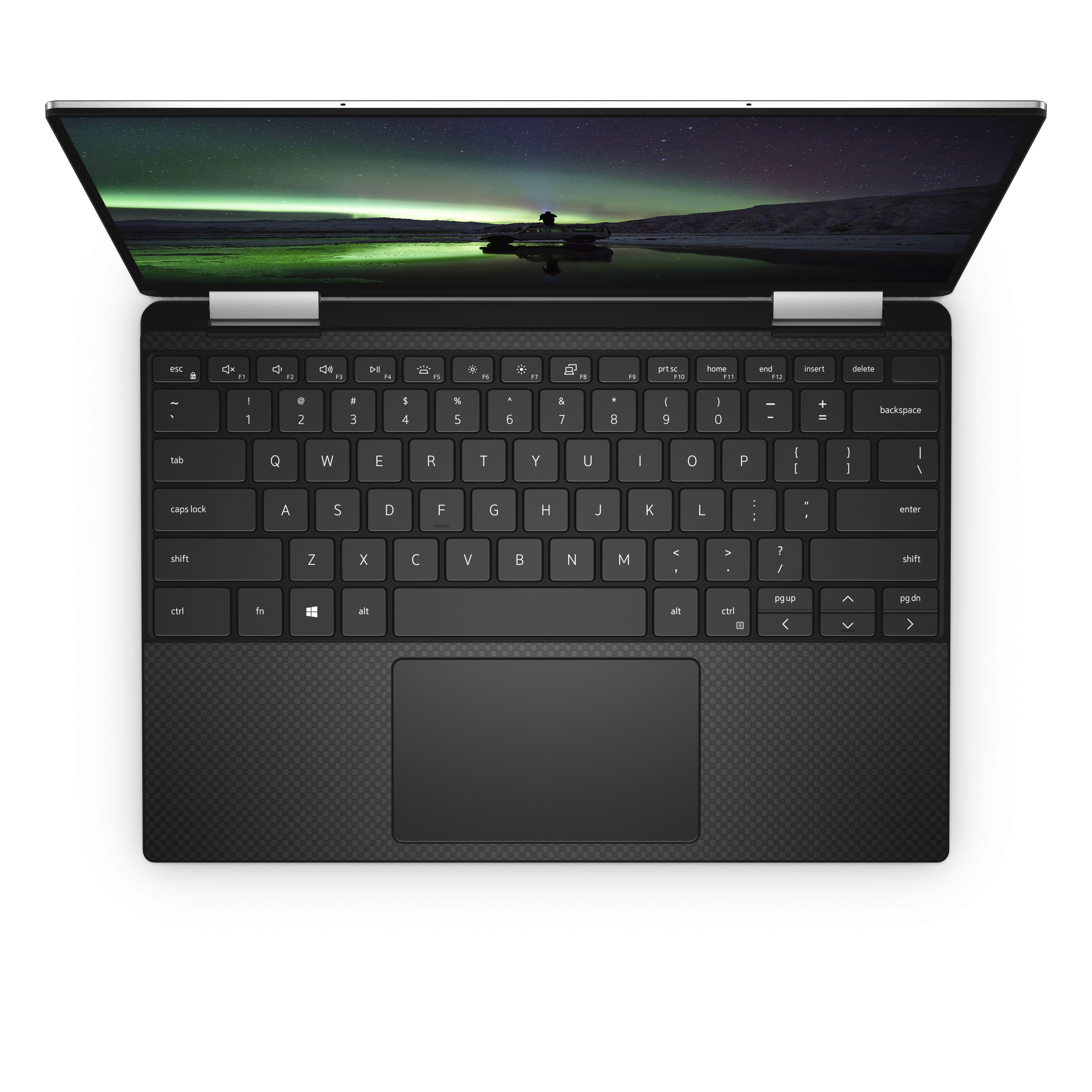 Performance
Dell has provided a test copy with something close to the most expensive possible configuration, including the 10th generation Intel Core i7-1065G7 processor, 16 gigabytes of RAM and 512 gigabytes of SSD. And while of course there are even more expensive laptops that are even wilder – like the Asus ZenBook Pro Duo – the Dell XPS 13 2-in-1 in the tested configuration is seriously fast!
It shows most of our Benchmark tests, although the absence of a dedicated GPU means that Dell's hybrid machine should hardly be loaded with too much gaming.
Only at one point does the XPS 13 disappoint quite a bit, and that is the battery life. In our Benchmark tests, the hybrid machine lasts only 2 hours and 54 minutes before the battery has to throw in the towel, and it is very close to being the worst result in many years.
Of course, the real battery life is a bit longer, as Benchmark tests push the machine to the limit, but in reality you may get about 5 hours out of a charge during normal use, and that is very, very far from the 10 hours that Dell itself believes that the machine can perform.
Of course, part of the explanation for the limited battery performance is that the bright 4K screen requires a lot of power, but then Dell should perhaps have considered supplying the computer with a larger battery. A hybrid machine is naturally born to be ultra-portable, and then you must also be able to expect better battery life than the Dell XPS 13 2-in-1 can deliver.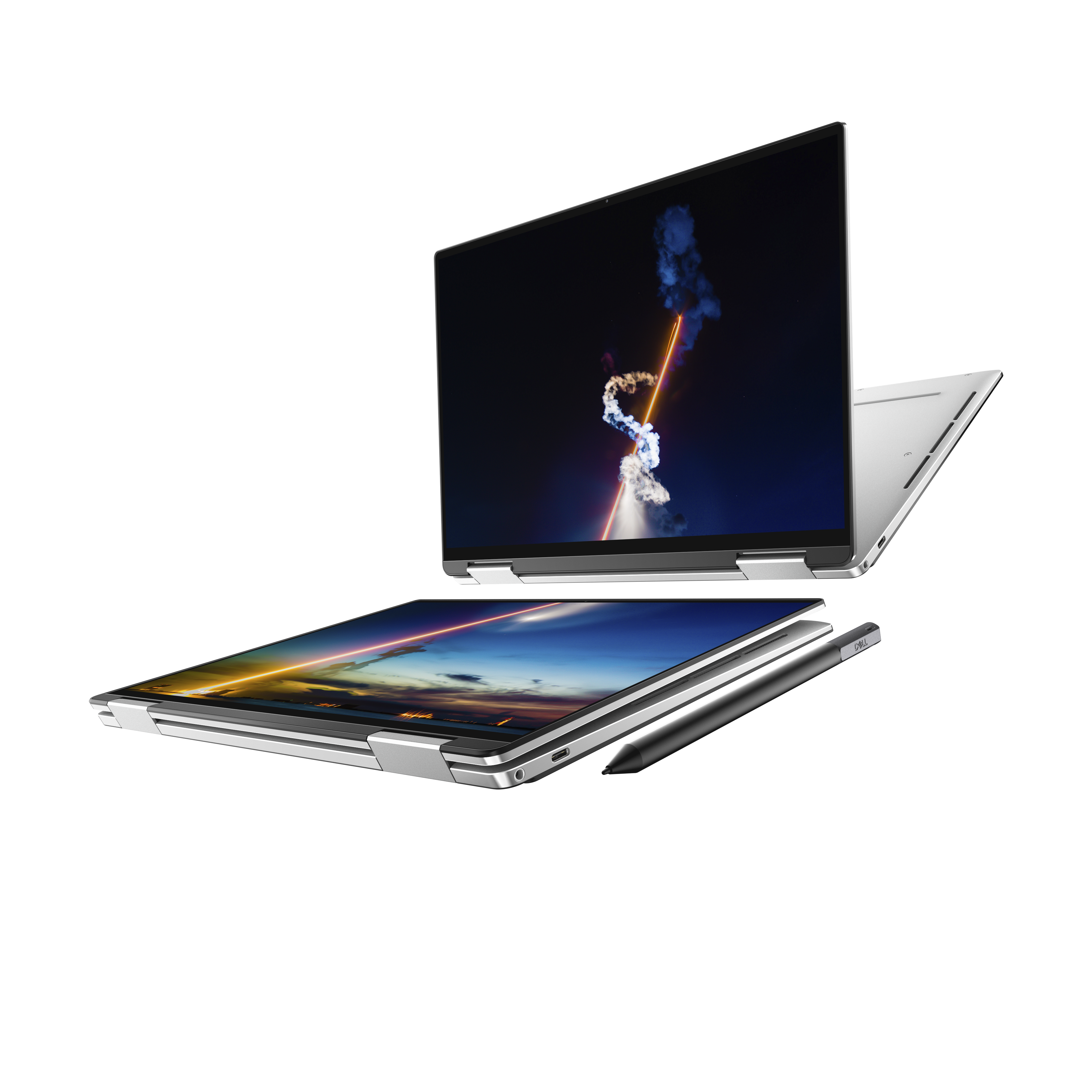 Conclusion
The Dell XPS 13 2-in-1 is in many ways an excellent hybrid machine. After experimenting with the form factor, the American computer manufacturer has found the recipe, and the XPS 13 is sleek, solid and comes with one of the most beautiful screens we have ever seen on a laptop.
That is why it is a pity that the machine weighs so much, when the whole point of a hybrid machine is that it should also be able to be used as a tablet. The biggest problem, however, is the battery life, which is far from what one should expect.
The high combat weight and low battery life together significantly reduce our overall rating of the Dell XPS 13 2-in-1. Both parts are quite counterproductive when you consider what the real purpose is with a hybrid machine as a product type.