Peter Gotschalk
Published

2021-01-11 - 10:00 am
Absolutely fantastic screen with 4K resolution and razor-sharp image. Slim and light design with many connection options. 11th generation Intel Core processor.
Not entirely satisfactory battery life. Missing fingerprint reader, and the sound in the built-in speakers is too tinny.
Specifications
Processor: 2.8 GHz 11th generation Intel Core i7-1165G7 quad-core
Screen: 13.3 "OLED touch screen, 16:9 4K UHD (3840 x 2160)
Memory: 16 GB LPDDR4 RAM / 1 TB SSD storage
Graphics: Intel Iris Xe
Operating system: Microsoft Windows 10 Pro, 64-bit
Dimensions and weight: 305 x 11.9 x 211 mm / 1.2 kg
Battery: 67 Wh, 4 Cell lithium polymer
HD webcam with IR, Wi-Fi 6, Bluetooth 5.0, 2 x USB-C (Thunderbolt 4), USB-A 3.2, HDMI 2.0
Web: asus.com
The Asus ZenBook Flip S is among the first laptops with Intel's new 11th generation Core processor to end up on the test bench. The new processor is based on 10 nm technology, and comes with both Thunderbolt 4 and Wi-Fi 6.
The last version of the ZenBook Flip S we had under inspection was the UX370UA, which we gave our special recommendation. With the new Intel technology, the hybrid Windows computer has been upgraded and optimized on a number of points. The only question is whether it is enough for the Asus ZenBook Flip S UX371 to be a good buy now in the beginning of 2021.
Design and construction
The new ZenBook Flip S is similar to its many predecessors with the aluminum case and a brushed pattern with concentric circles on the lid. A pair of solid hinges connect the screen and keyboard, ensuring that the machine can be folded 360 degrees around its own axis. The frame around the screen is very narrow, and with the machine's thickness of just over one centimeter, there are not many millimeters to shave off.
The hybrid machine can thus be changed from being folded like a normal laptop, to being folded so that the lid and bottom are back to back. In this tablet mode, the very angular design makes the machine unfortunately uncomfortable to hold in the hands for a long time at a time. But I wonder if most users will also use the hybrid format in other ways – for example for movies or presentations?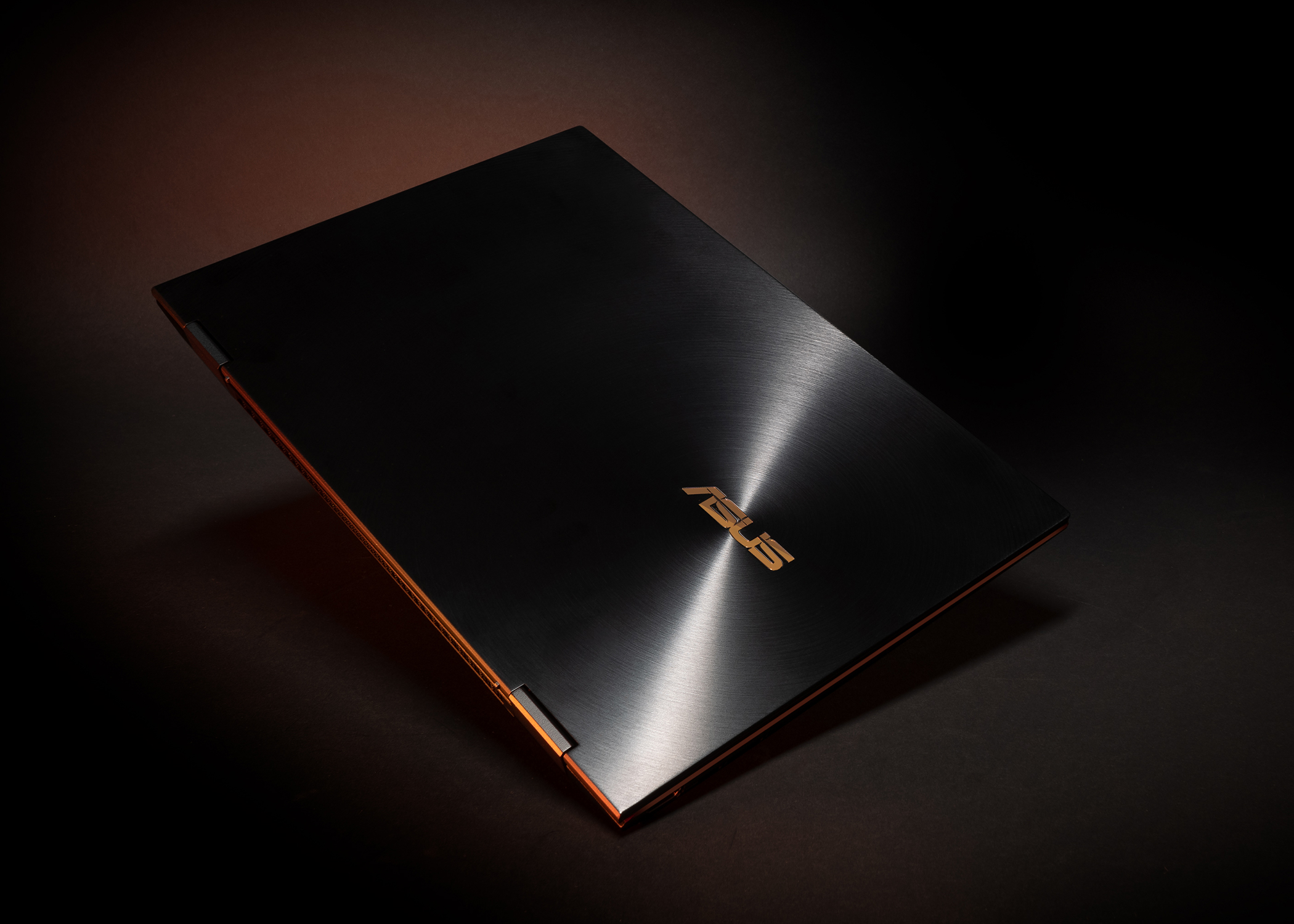 The keys have good resistance and travel distance, and the keyboard is lowered slightly in the unibody design, so the keys are flush with the cabinet. In this way they are well protected when the machine is used in tablet mode.
The touch pad is very precise and sensitive, and of good size. It doubles as a numeric keypad – a so-called NumberPad – which lights up as a numeric keys on the machine's touchpad. It works surprisingly well, and it's neat that you can still use the touchpad as a touchpad while the number keys are turned on.
Screen and sound
The OLED panel on the ZenBook Flip S UX371 offers both high resolution and good brightness. In addition, the screen is both Pantone-certified and comes with a 100% DCI-P3 color scale. In other words, the laptop is very suitable for editing both photos and video. The black is really black, and the colors and brightness are in vivid.
Unfortunately, the sound is less satisfactory, although Asus promises both surround sound and optimized sound quality certified by Harman Kardon. On headphones, the sound is fine, but the built-in stereo speakers deliver a clearly unsatisfactory sound experience, and lack both weight and width. Even for a slim laptop.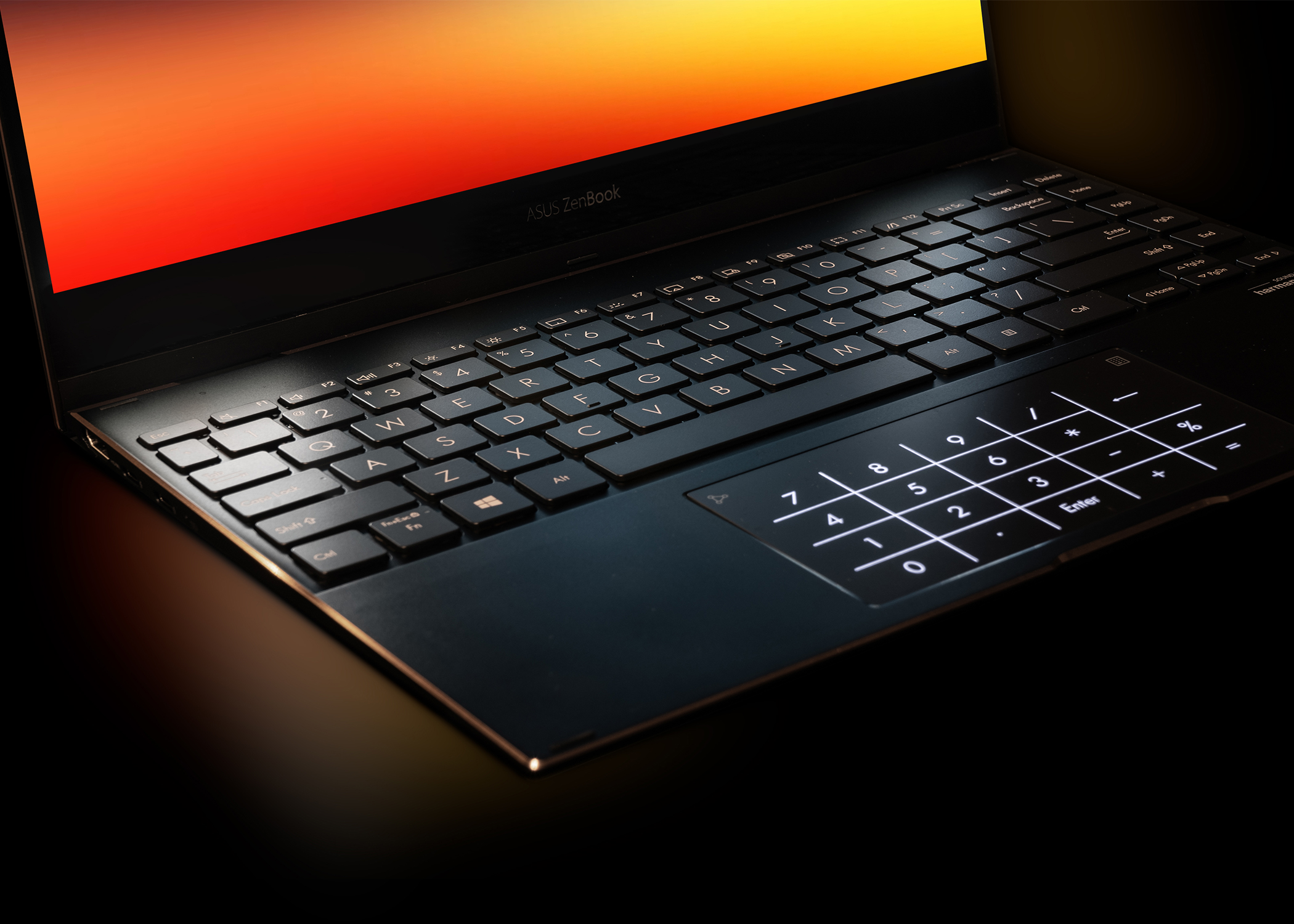 Performance and features
Under the hood you will find the latest 11th generation Intel Core i7 processor as well as Intel Xe graphics architecture. This means, as mentioned, that the ZenBook S Flip supports both Thunderbolt 4 and Wi-Fi 6.
The new processor – in combination with a full 16 gigabytes of LPDDR4-RAM – delivers a satisfactorily high performance, what our Benchmark results also documents, and at the same time the machine does not generate so much heat that the fans have to work overtime.
The selection of ports is also approved. With dual USB-C, supporting Thunderbolt 4, a single USB-A as well as HDMI 2.0, the ZenBook Flip S is ready for most challenges, and although the laptop does not have a 3.5 mm outpu for headphones, it comes with a small USB-C adapter included in the package, so you can still use your old wired headphones. On the other hand, it's a bit mysterious that Asus has not found room for a fingerprint reader. This would increase the level of security, compared to the chosen solution with infrared webcam.
Battery life also reduces the overall experience a bit. When we do Benchmark tests, the machine is admittedly exposed to maximum stress without battery-saving functions, until it runs out of power. But a result of just over three hours is still just below what we had expected.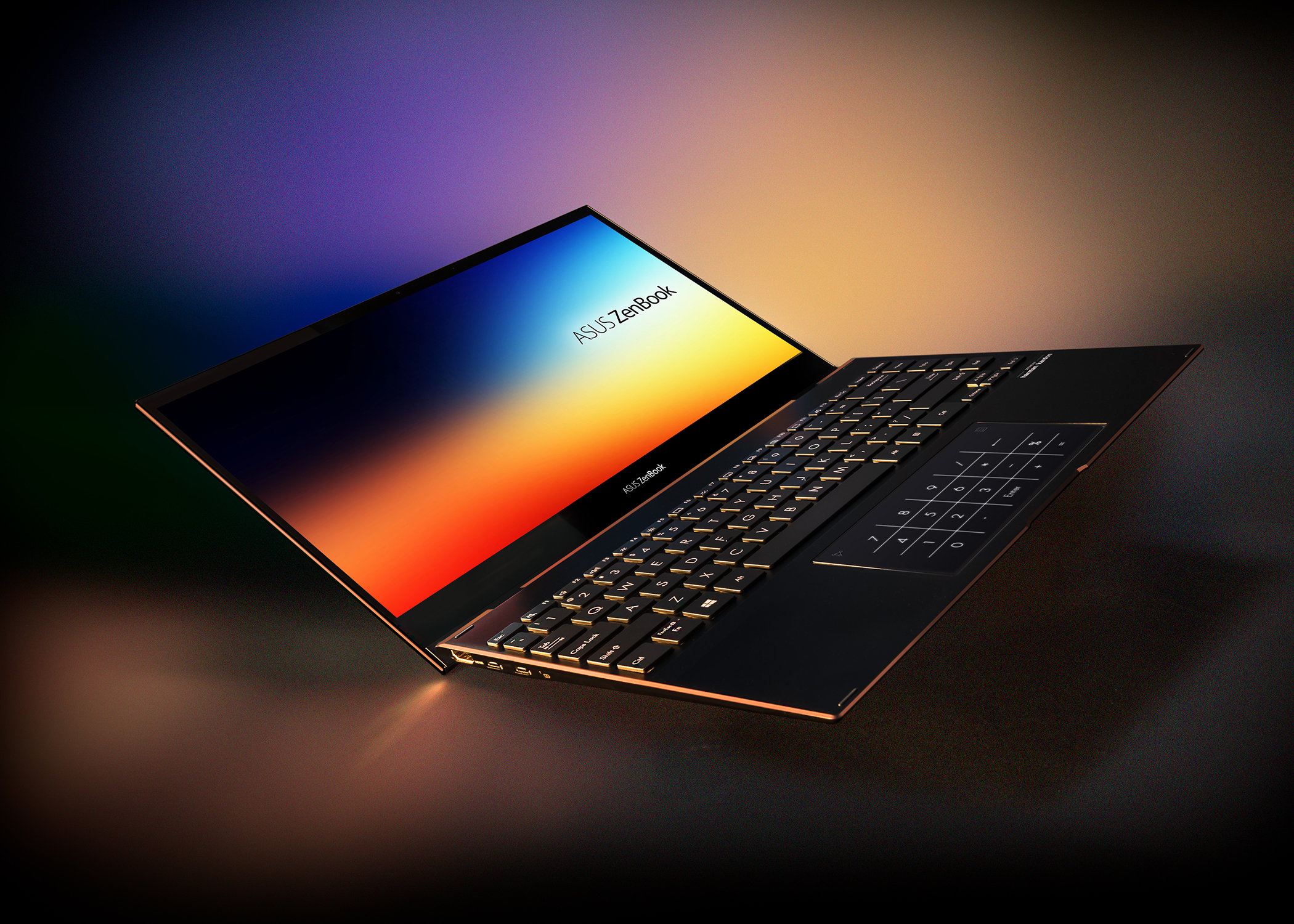 Conclusion
In the tested configuration, the Asus ZenBook Flip S UX371 costs GBP 1499. For that money you get a light, elegant, flexible and lightning fast hybrid machine with one of the best screens we have seen on a laptop. Equipped with the latest Intel technology, only battery life and built-in speakers pull the overall picture down a bit.
In other words, the Asus ZenBook Flip S UX371 is clearly the ultra-light notebook with Windows you should buy right now, if both quality and performance have high priority.
It should also be mentioned that if it does not necessarily have to be Windows, one should seriously consider investing in Apple's new 13″ MacBook Pro with Apple's own M1 processor instead, as the prices are close, and in terms of performance, it sweeps the floor with Windows computers based on 11th-generation Intel Core processors.
That's why the Asus ZenBook Flip S UX371 has to settle with only five out of six points, although we're happy to give it our special recommendation. The 6s requires a level that currently only Apple can perform.