Almost all computers we test in Sound & Vision are portable. For laptops are practical, inexpensive and cover the needs of the vast majority. But if you want to do a lot of serious number crunching, you need a proper stationary machine on the track.
Acer ConceptD 500 is a desktop PC that is primarily aimed at those who have to do heavy graphics calculations. It can be professional graphic designers and architects. But the price is no more intimidating than that it can also be interesting for photo enthusiasts and video amateurs.
The most demanding task you can give your PC is games. Therefore, gaming machines are built with the most powerful hardware that can be bought for money. Professional graphic designers have also caught their eye. According to Acer, 15 percent of the gaming machines sold are never used for gaming.
With that in mind, the Acer launched the ConceptD series in April last year. We are talking about professional tools with powerful processors and fast graphics. But adapted to the quieter life in the office.
The Acer ConceptD 500 is the smallest desktop model in the series. While the largest model, the ConceptD 900, is built on dual Intel Xeon server processors, there is "only" one Intel Core i9 processor in the 500 model. The Acer ConceptD 500 is a spacious box in the format formerly called the minitower. Just over 40 cm in height and a little half a meter in depth. With its cream-colored cabinet and rounded corners, it is pretty enough to stand out
Once upon a time, all PCs were desktop desktops like the ConceptD 500: Large and spacious computers with easy access to replace and customize hardware. In addition to the professional graphics card, which can be upgraded in a few minutes on the day the need is there, there are three available expansion slots in the motherboard.
It is by and large a lot of convenience and elbow room. For example, there are eight USB ports, four of which are at the top of the cabinet, where you will also find a card reader, audio outputs and wireless Qi charging of the mobile phone. Since physical media is an endangered species, there are no stations of any kind in the front. There, on the other hand, is a headphone holder that pops up with a push. Yes, it actually is!
Technique from the top shelf
The heart of the ConceptD 500 is an Intel Core 3.6 GHz i9 processor with eight cores and 16 threads. In other words, it is one of the most powerful "civilian" processors from Intel, and by the way the same that sits in the monster gamer MSi GT76 Titan. The ConceptD 500 has – also like the aforementioned MSi – a full 64 GB of RAM on board. This will be the happy madness for most people, but when it comes to machines for demanding professional use, it makes sense. Nothing can make Windows as slow as a lack of working memory, when large amounts of image and video data are to be processed. There is both a 512 GB SSD disk and a 2 TB physical hard disk in the machine.
Professional graphics
While most of the interior of the ConceptD 500 is confusingly similar to the typical super-luxury gaming PC, the graphics card is different. It is taken from Nvidia's professional Quadro series, instead of the gaming series GeForce. The Quadro RTX 4000 card is equipped with 8 GB of video RAM.
However, "professional" does not have to be readily translated into "better and faster", compared to consumer cards. The Quadro RTX 4000 is built on the same processor as the GeForce RTX 2080, but with fewer shaders. This means that it has roughly the same graphical computing power as a GeForce RTX 2070 card – but is more expensive than the luxury model GeForce RTX 2080! But it's not as bad business as it may seem. On the other hand, the professional card has four screen outputs: three DisplayPort 1.4 and a USB-C with Thunderbolt. All with support for 8K resolution at 60 Hz. Or 4K at 120 Hz and in HDR color depth.

The feeling of power
The Acer ConceptD 500 is ready a few seconds after pressing the power button. The lightning-fast processor, SSD disk and ample working memory help a lot here. And if you are used to the sedate pace of a Core i7 laptop as this is written on, the feeling of power from the fast response can quickly become addictive. And you do not need to close Photoshop, Audition and Premiere after use, but can instead only minimize them. There is enough RAM that it is not noticeable.
Acer itself emphasizes that ConceptD is almost silent (40 dB). The measurement is probably correct, but 40 dB is only achieved at a distance of one meter. When the PC is on the desktop, the wind noise is clear as soon as the processor comes into operation. Not the squeaking noise of a tiny laptop fan, but the deep, good-natured hiss of three large fans. Tower cabinets belong on the floor.
Benchmark
The Acer ConceptD 500 is equipped with one of the fastest "normal" processors you can buy for money: Intel Core i9-9900K. Based on this, it is not so strange that the GeekBench result is among the best we have measured to date – and only matched by PCs with the same processor!
In GeekBench 5, it achieves a score of 1267 (single-core) and 8105 (multi-core), respectively. A result of 6605 in PCMark 10 also shows that the machine is built for more demanding office work than the test here simulates. What kind of work is demonstrated by the CineBench test: 3D rendering at 237 frames per second is almost twice as high as normal. And well worth noting powerful PCs with fast graphics.
Even though it's not a gaming machine, we still ran the 3D tests TimeSpy and FireStrike on it. A result of 7365 in TimeSpy and 16,402 in FireStrike is respectable – but it is surpassed by machines with GeForce RTX 2080 graphics.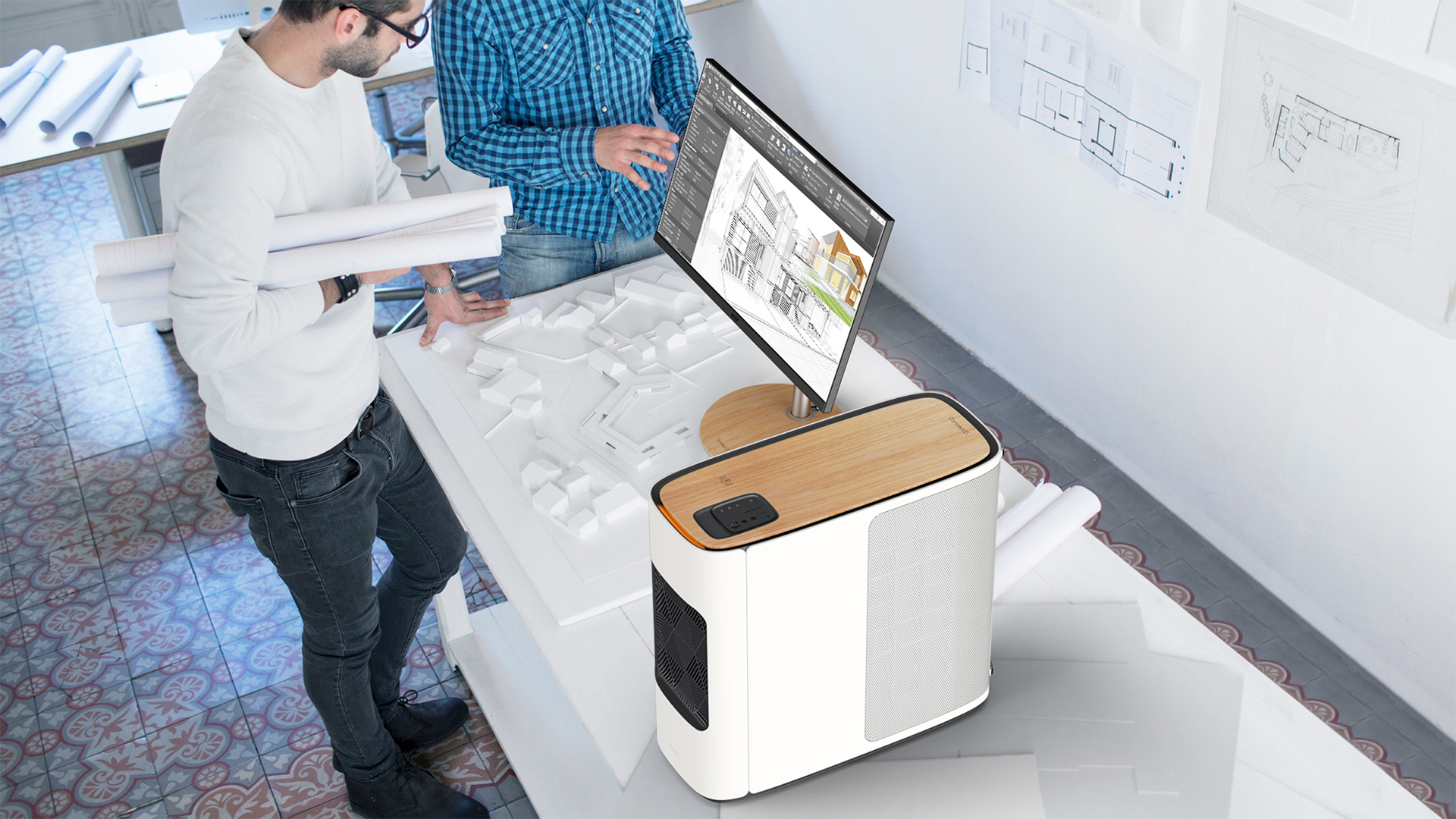 Conclusion
The Acer ConceptD 500 is different from most computers we test. Both by being stationary and being aimed at a professional audience. And let me say: To what it was created, it is excellent. So much so that professional graphic designers can consider other than Apple products, where you have to pay twice as much for a Mac Pro with the same number of processor cores, 48 ​​GB RAM and the smallest Radeon Pro graphics card.
Should I compare with other PCs in the same weight class, Acer's own Predator Helios 700 is one of the closest competitors. It is a few thousand kroner more expensive, but as a portable gaming machine you get both keyboard and screen included in the price. The two machines are almost as fast on pure computing power, but the GeForce 2080-based Helios 700 is significantly faster for 3D graphics. But without being able to handle as many giant screens as the ConceptD 500.
For a long day's work at the desk, I would choose the desktop. If you could get it with the GeForce 2080 graphics card from the Helios 700, it would be the best of both worlds.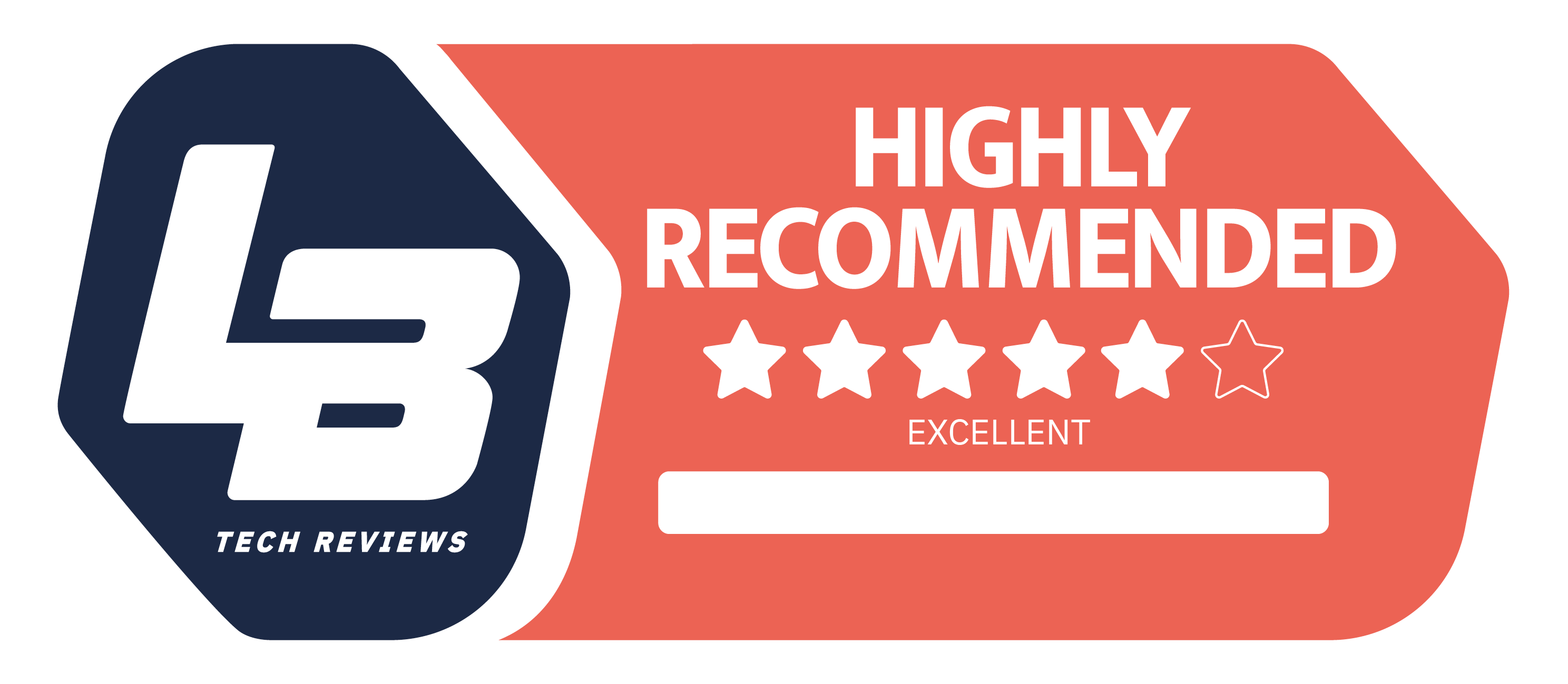 High End
We think
Super fast processor and good professional graphics provide a machine that solves all arithmetic and graphics tasks without signs of stress.
The graphics card is professional, but for 3D graphics work, a gaming graphics card is faster. It takes up a lot of space on the desk.