LB Tech Team
Published

2018-08-30 - 6:46 pm
Press release:
[Berlin, August 30, 2018] TCL, a top three global television brand and leading consumer electronics company, today unveiled its new product line-up for the European market. The products include highly advanced features and sophisticated design, as well as price points for every budget.
The line-up includes the new 4K C76 Series, which received the 2018-2019 Best Buy LCD TV Award from consumer electronics publisher association EISA (Expert Imaging and Sound Association) in August for its 55-inch model (55DC760).
The C76 series features Artificial Intelligence (AI), Android 8.0, Wide Color Gamut (WCG) technologies with HDR PRO and a JBL sound bar for exceptional audio quality. It delivers a powerful in-home entertainment experience to consumers who prefer refined, tasteful living. The C76 Series is the latest addition to TCL's exclusive C Series and offers state-of-the-art craftsmanship. It boasts an innovative edgeless display, which blends gracefully within any home decor. The extra-slim design is both functional and elegant. The design concept uses aluminum and metal — no screws or plastic – so the series is not only a beautiful piece of craftsmanship but a sustainable one.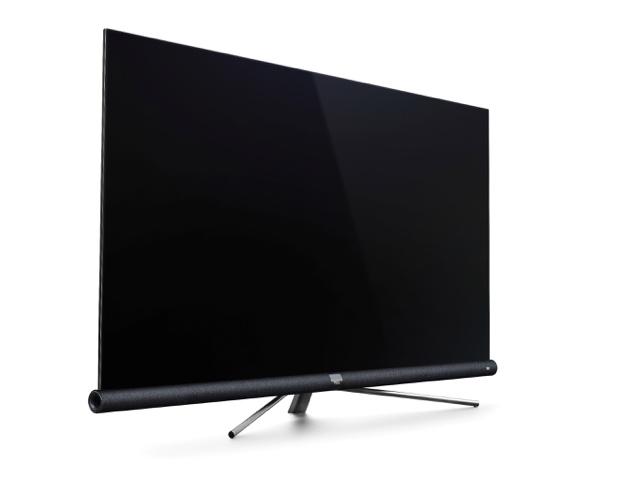 The line-up also features the DP600 Series, which combines a slim design and exceptional 4K HDR picture quality with easy access to 4K HDR content thanks to SMART TV 3.0.
The Ultra HD (3840 x 2160) resolution of the DP600 series is 4 times greater than Full HD to provide
8 million pixels of perfectly precise images. The High Dynamic Range (HDR) standard produces striking brightness, vivid colors and dazzling detail with accurate reproduction of light and dark shades; it also allows viewer to experience HDR content via all sources. TCL's 4K HDR TV's are Hybrid Log Gamma compatible, so these models are future proof and capable of displaying HDR quality from any signal source, including HDMI, TV broadcasts, USB and Internet content. Meanwhile, Dolby Audio delivers rich, clear, powerful surround sound for an immersive audio experience.
SMART TV 3.0 makes it easier than ever for viewers to enjoy their favorite content, including Netflix and YouTube content in 4K HDR. In addition, with TV+ App Store, they can download their favorite applications, high-definition movies, videos and games. With TCL's unique T-Cast App for SmartTVs, they can also use their smartphone to control their TV and cast content, sharing their photos, videos and music on the TV, or broadcast TV content on their phone or tablet. The DP600 series perfectly combines advanced functionality in a slim and elegant design.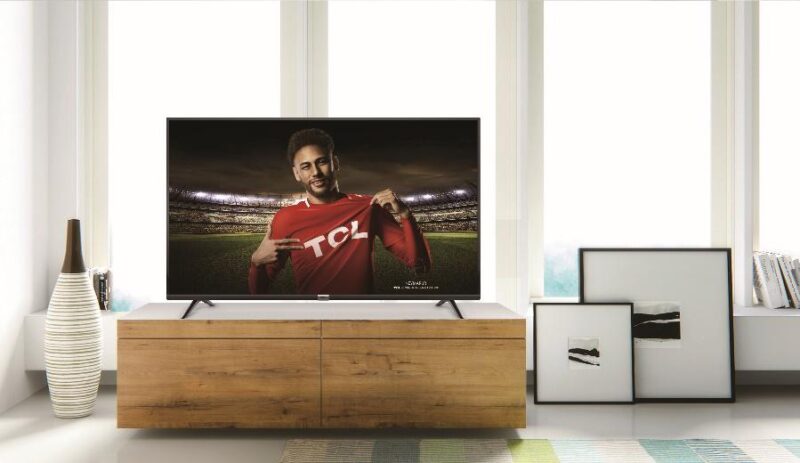 TCL 8K QLED TV – FIBA Basketball World Cup 2019 Edition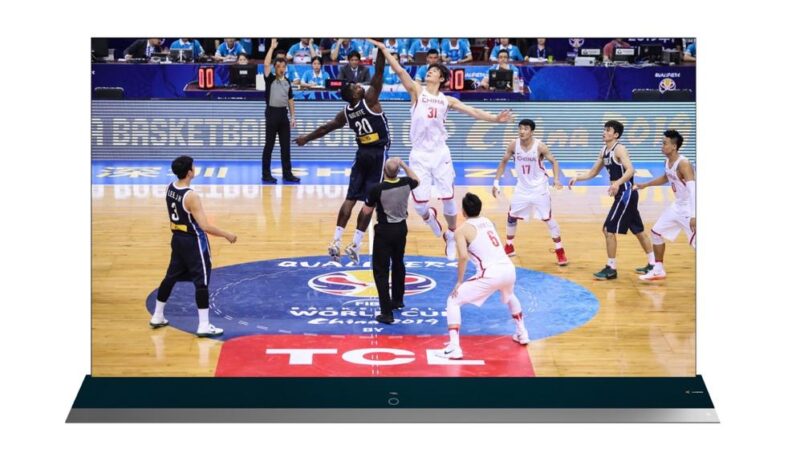 The TCL 8K QLED TV – FIBA Basketball World Cup 2019 Edition is TCL's latest flagship QLED TV. Boasting world-class picture quality, the 75-inch TCL 8K QLED TV is a customized edition from TCL's global partnership with the International Basketball Federation (FIBA). Made for global sports lovers, it is TCL's first TV employing 8K display technology with ultra-high definition resolution of 7,680 x 4,320 (33.2 megapixels). It uses Quantum Dot display that supports a wide color gamut of 157% BT.709 and with its 1,000 nits peak brightness and an 832-zone local dimming display solution that enables precise backlight control to provide the best HDR viewing experience. It also supports Dolby Vision HDR technology, the industry's highest-level of visual technology, delivering better, ultra-vivid picture quality.
The TCL 8K QLED TV – FIBA Basketball World Cup 2019 Edition comes with a best-in-class sound system. It features hardware from Onkyo, a world-leading premium home theater and audio equipment provider and sound technology supported by virtual Dolby Atmos that delivers an immersive sound experience, allowing viewers to feel as if they are part of the story by directing audio around the room, including overhead. Furthermore, to improve the user experience, it supports an integrated AI soundbar that enables the sound system to work independently when the TV is turned off. This allows users to easily find content via voice control with the help of the remote microphone that is part of the built-in, intelligent system.
With its minimalist design, the TV is just 20mm at its thinnest point, making it one of the thinnest 75-inch direct backlight products in the industry. This is achieved thanks to breakthroughs in the backlight structure which reduce the optical distance to 8mm. Together with its full-screen design and the soundbar embedded in the base, viewers can enjoy an improved viewing experience with a wider screen and even better sound quality.
The TV is expected to be launched in international markets from May 2019. It will be adapted for its commercialization in Europe.
TCL QLED TV X8
The QLED TV X8 is TCL's latest 4K QLED TV, featuring Quantum Dot display technology that supports a wide color gamut of 157% BT.709. The TV's Quantum Dot display lasts up to 60,000 hours without fading, allowing viewers to enjoy striking colors for longer. The set also supports Dolby Vision HDR technology that delivers stunning picture quality.
The X8 also comes equipped with an industry-leading sound system, featuring hardware from Onkyo and sound technology supported by virtual Dolby Atmos. Its integrated AI soundbar allows consumers to access its sound system to find the content they want without turning the TV on, through simple voice controls via the built-in intelligent system.
The X8 has a minimalist design, with its thinnest part measuring just 7.9mm. The adoption of full-screen design offers a wider viewing angle and the soundbar embedded in the base also provides a better sound experience for users.
The X8 is available in 75, 65 and 55-inch models.