During the recent NAB (National Association of Broadcasters) show in Las Vegas, Asus launched a number of new products, and among them we find an absolutely insane big screen!
The monitor is called ASUS ProArt Cinema PQ07, but the name doesn't reveal what kind of behemoth we're dealing with here. We're talking about a 4K HDR monitor of 135″. Yes, you read that right – one hundred and thirty-five inches!
If you think your 65″ TV is big, you can multiply the area by four!
Asus ProArt Cinema PQ07
The colossal screen is primarily intended for professional use, video production, broadcasting, official presentations and the like, but Asus claims that it can also be a topical screen for home cinema – hence the name Cinema. But if you want this in your home cinema basement, you'll have to be prepared to shell out – MicroLED screens are an expensive affair.
The screen can deliver up to 2000 nits of brightness, high contrast, and covers 95% of the DCI-P3 colour gamut. Asus also claims it can deliver a smoother picture than other MicroLED displays we've seen so far, thanks to a lower pixel pitch of 07815 millimetres versus 1.2-1.5 millimetres. Pixel pitch (PP) refers to the distance between each pixel on a screen, and is measured in pixels per millimetre.
MicroLED, did you say?
MicroLED technology uses tiny LEDs that emit both light and colour. They can achieve amazing brightness and contrast, and a wide viewing angle with very little glare from the screen surface. This remains an exotic and expensive technology that is still some way off the mass market. Another manufacturer betting on MicroLED is Samsung, which offers screens in different sizes.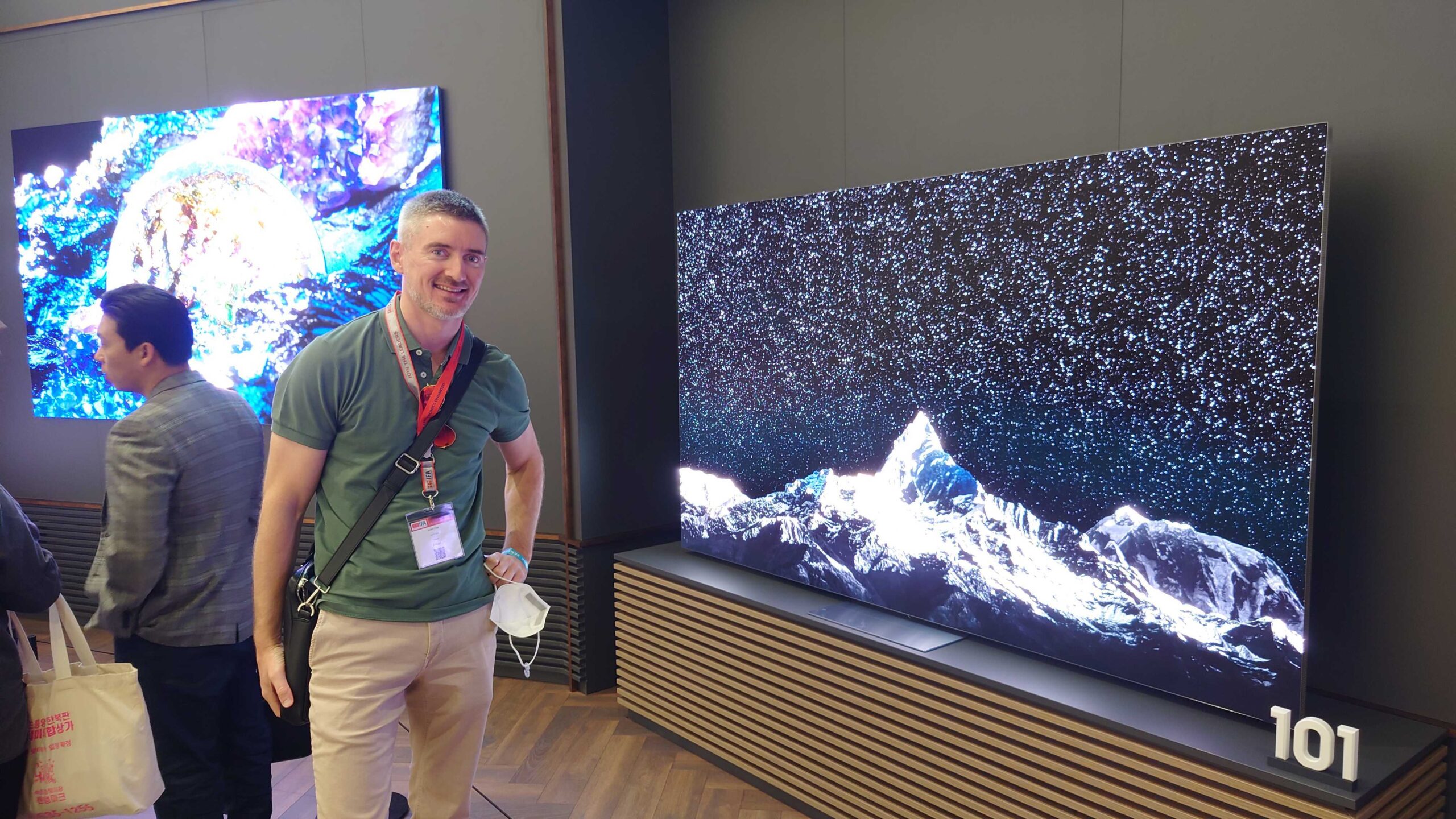 Price and availability?
You can see a glimpse of the display in the video below, from NAB Show 2023.
Specifications:
ProArt Cinema PQ07
| | |
| --- | --- |
| Panel size (diagonal) | 135″ (16:9) |
| Resolution | 4K UHD (3840 x 2160) |
| Pixel pitch | 0.7815 mm |
| Panel backlight/type | Micro LED |
| Brightness | 2000 cd/m² (peak brightness) |
| Color saturation | 95% DCI-P3 |
| Display color | 10-bit |
| HDR support | HDR-10 |
| Special features | Fully scalable to different sizes, shapes, and ratio; with numerous customization options |