There's a big-screen arms race going on in the TV market at the moment, with the largest models approaching 100 inches or more. Naturally, this has not gone unnoticed by Bang & Olufsen, which is now launching their biggest TV to date: the Beovision Harmony 97″ with a 97-inch OLED panel, combined with a powerful 450-watt integrated speaker system.
Of course, a TV of this size can be quite an eye-catcher, but the B&O screen can be partially hidden when not in use, or simply used for music: the screen itself is motorised and can be lowered behind elegant wood and aluminium panels.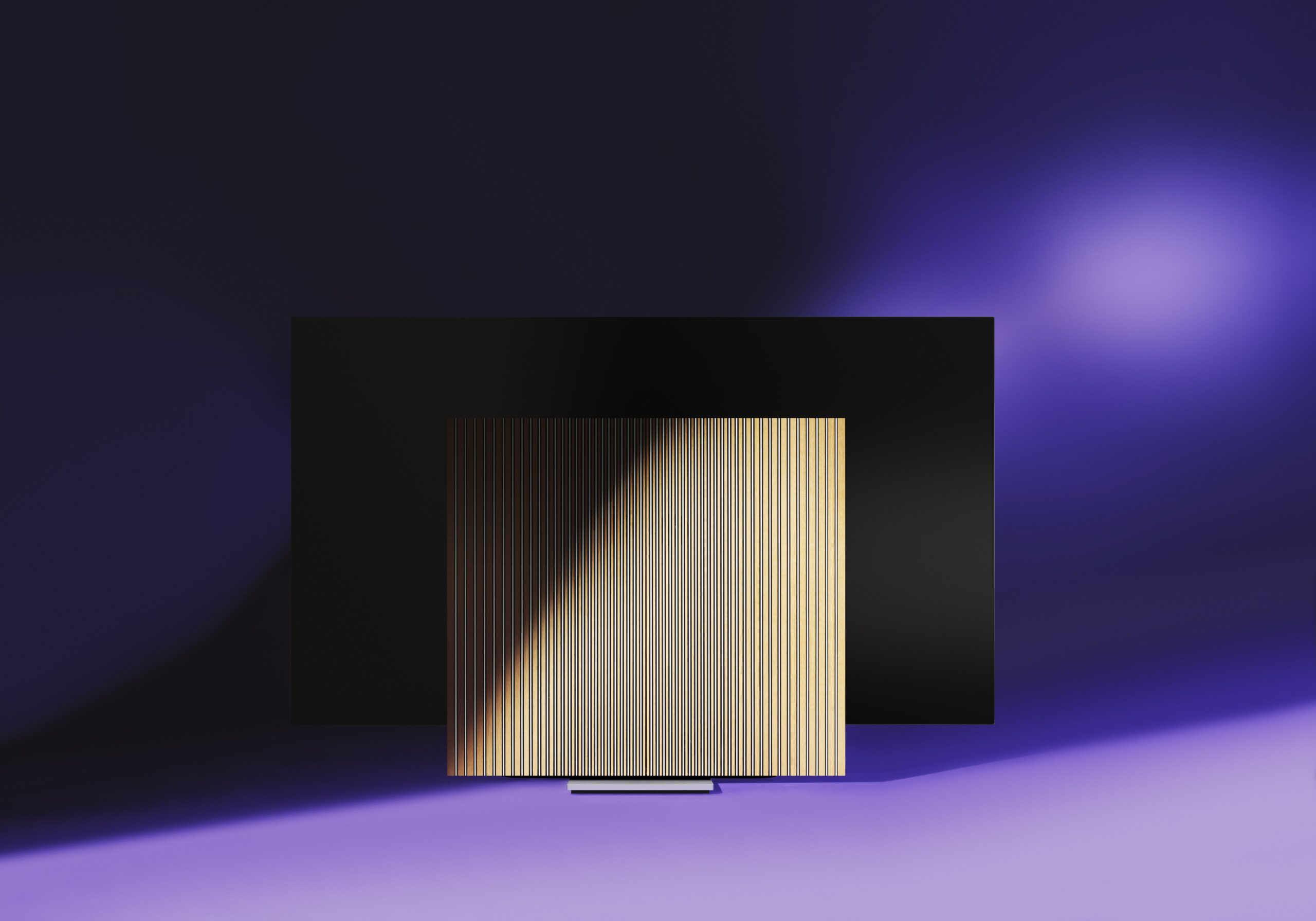 Beovision Harmony 97″
Beovision Harmony already comes in 65, 77 and 83 inches, all with 4K OLED panel from LG. In addition, there is an extra hefty 88-inch with 8K resolution. Now these will be joined by an even bigger one with a 4K panel of 97 inches, which will be the most massive Beovision Harmony in the B&O context.
B&O already has a close collaboration with LG on the TV front, and since the latter has a 97-inch available in the G-series, it is not surprising that B&O will take advantage of the opportunity.
The speaker system is similar to that used on the other Harmony models, a three-channel setup with separate tweeters, midrange and woofers. The TV can also be connected to other Beolab speakers for a full-fledged surround setup if desired. Perhaps a set with Beolab 90 front and rear?
Price and availability
The 97-inch Beovision Harmony will be available in black anthracite, natural aluminium or gold-tone finish combined with woodwork. Should you have special requests for the TV to match your interior design, B&O offers a bespoke, customised design solution through their Atelier service.
As this is B&O's largest TV, it also makes a certain dent in the budget. The Beovision Harmony 97, which will be on the market from 15 May, will cost €59,000. That's a good deal more than you'd pay for a regular big screen, but still less than half the price of a full-blooded Micro LED screen…