The razor-sharp 8K TVs have long been a curiosity reserved for the most money-rich TV enthusiasts. Samsung, however, has clear ambitions to push prices down to a more popular level: The new Q700T will be their most affordable TV to date with 8K resolution.
Samsung Q700T: So far the most affordable 8K TV from Samsung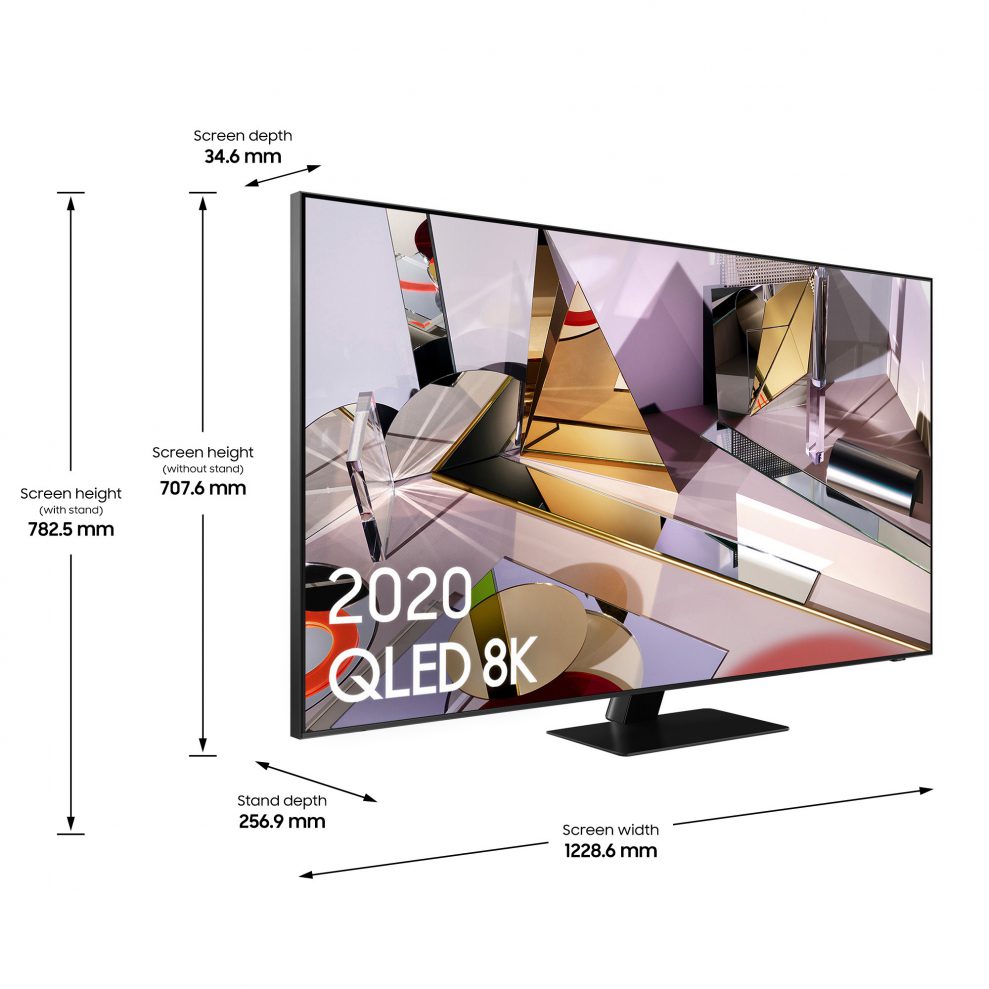 Samsung has already launched two model series with 8K resolution for the 2020 season, more specifically the flagship Q950TS and the slightly trimmed Q800T that we have tested previously. Now these are given by a further simplified little brother. The new Q700T comes in 55 "and 65" versions with 8K resolution, and the prices seem to be relatively nice. It is suggested about 25,000 kroner for 55 ", and 35,000 kroner for the 65-inch. Big brother Q80oT currently costs 39,990 in 65", and is not available in a smaller screen size. In other words, the Q700T is the first 55 "8K TV from Samsung this year.
Real 8K-TV
To push the price, Samsung has naturally had to use a slightly simpler image panel than the top models, but it is an image panel with 8K (7680 x 4320) resolution. The specifications actually look relatively promising: the Q700T apparently uses the same video processor as the top models (Quantum Processor 8K), which bodes well for upscaling and general image processing. It probably also means that you can watch YouTube videos (with AV1 codec) in true 8K resolution.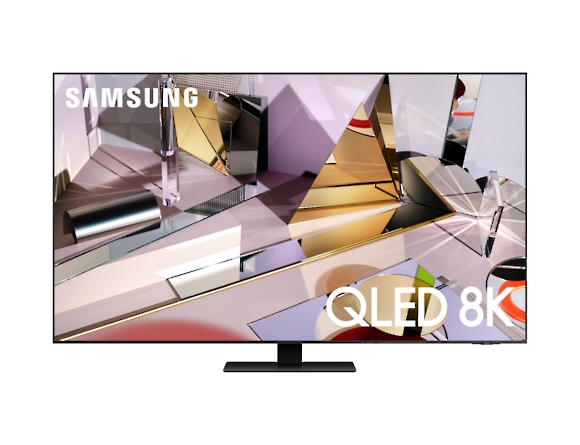 The image panel uses direct LED lighting rather than the cheaper edge-LED variant, which means that we can expect usable contrast. The Q700T seems to have the same number of zones as the 4K model Q80T that we have tested previously with good results. The maximum brightness is stated at 1000 nits. The Q700T should also have an anti-reflective filter that prevents a mirror-gloss screen.
HDMI 2.1?
Samsung has not yet confirmed whether the Q700T will support all HDMI 2.1 related features, but it will reportedly support both 8K / 60p and 4K / 120p (High Frame Rate / HFR). It will also support AMD Freesync and Variable Refresh Rate / VRR, which is positive for the next generation of gaming consoles. Samsung also highlights features such as Game Enhancer + and Dynamic Black Equalizer which will also help optimize the gaming experience.
Extended Sound – Object Tracking Sound + (OTS +)
Samsung Q700T also comes with Object Tracking Sound (OTS +) which is a new sound feature on the 2020 models. The TV analyzes the audio signal and spreads the sound via a total of 8 speaker units mounted above, below and on the sides of the screen, to provide a larger sound image.