Audun Hage
Published

2021-01-07 - 7:00 pm
The CES show in Las Vegas is really not supposed to begin until next week, but Sony is jumping the gun slightly: Thursday night, European time, they revealed a number of details about their upcoming TV models for 2021.
Sony does not seem to focus on MiniLED right away, as LG and Samsung now do with QNED and Neo QLED: On the other hand, there are a number of new LCD and OLED screens on the list, where especially the top models will be having an advanced video processor called Cognitive Processor XR.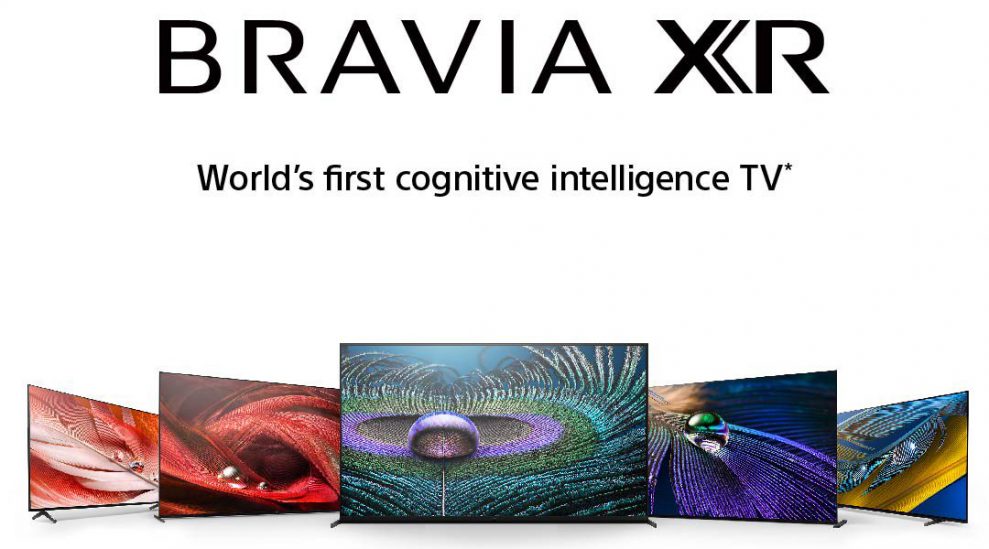 COGNITIVE PROCESSOR XR: NEW VIDEO PROCESSOR WITH ARTIFICIAL INTELLIGENCE
Sony is already known for their good image processing, but in the 2021 lineup, they really claim to have cracked the code when it comes to sharp and noise-free images. The new XR processor is based on so-called cognitive intelligence: the idea being to emulate how we humans see and hear, and the way we focus our gaze on different objects. According to Sony, this goes far beyond ordinary "AI" processing with machine learning as we know it from, among others, LG and Samsung.
The XR processor is buildt on the X1 Ultimate, which we have good experience with from Sony's current top models. The difference is that the XR should be significantly more intelligent and "logical" – from a human point of view – in the way it analyzes the image content. The processor divides the screen into several zones, finds the assumed focus point in the image – such as a face – and optimizes colors, contrast and sharpness locally where needed, without affecting the entire image.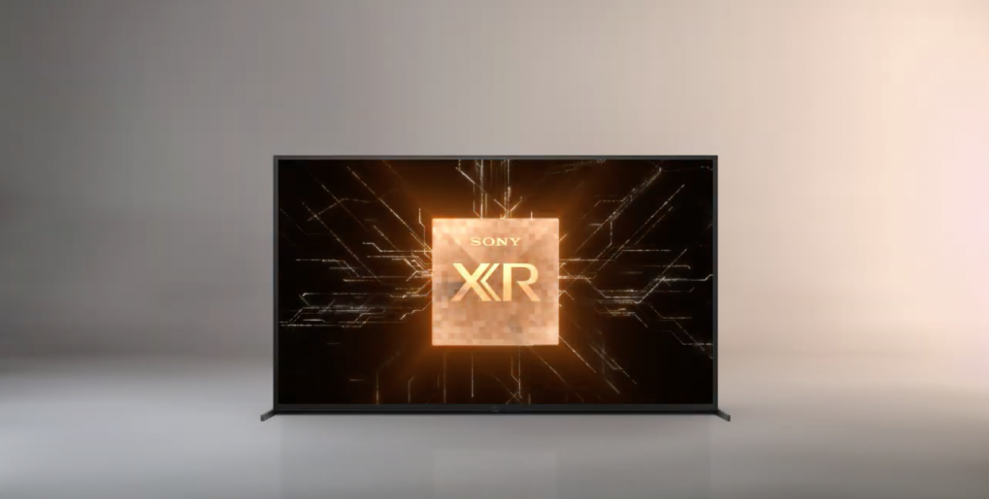 And that is not all: the XR processor also makes several smart tricks on the sound. It can analyze the audio and video signals set against each other, and ensure that the sound matches best with the action on the screen. Among other things, objects in the soundscape must have a location that better matches where they are visually. Sony even calls it Sound-from-Picture Reality. The XR processor can also upscale regular stereo (2.0) and surround (5.1) audio signals to 3D audio (5.1.2).
Note: all of these are high-flying allegations from Sony's own press release, but if we know Sony's engineers correctly, they have probably also made noticeable progress, without the image looking overly mushy or artificial. We look forward to testing in practice!
GOOGLE TV
Sony's new 2021 models also come updated with the latest Android platform (OS 10), or rather Google TV as the new user interface is now called. Google TV's new start menu excels, among other things, with a new "For you" menu bar with recommended content from various streaming services gathered in one place.
Of course, the Sony screens also have a built-in Google Assistant, where you can talk directly to the TV without having to use the remote control.
FULL SUPPORT FOR HDMI 2.1
In the 2020 lineup, there were only a few models that supported HDMI 2.1 with the latest gaming features. Therefore, it is gratifying to see that Sony offers broader support on the 2021-models. All Bravia XR models will be compatible with HDMI 2.1, including 4K video at up to 120fps, VRR, ALLM and eARC.
BRAVIA CORE: NEW STREAMING SERVICE FROM SONY PICTURES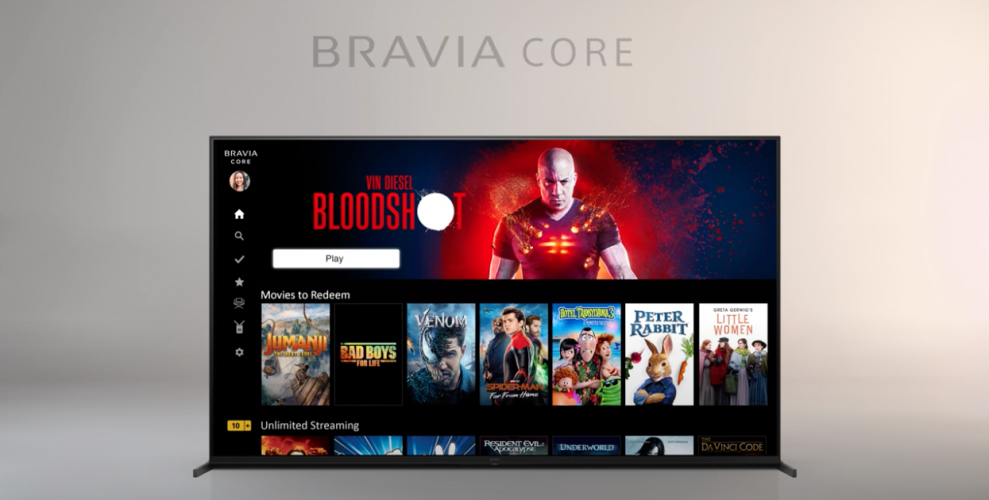 Sony's top models also come with an extra bonus: Bravia Core, which is Sony's new premium service. It is supposed to be exclusive to the Bravia XR models in the first place, and offers new feature films from Sony Pictures Entertainment.
Those who buy a Z9J 8K TV get a full 2 ​​year power subscription and 10 movies with the purchase, while other models include 1 year streaming and 5 so-called "Movie credits". Both classic and new films will be available, including so-called Imax Enhanced titles.
Sony's new streaming service will have high image quality (Hi bit PureStream with up to 80 megabits per second), which is supposed to be on par with UHD Blu-ray! We are looking forward to knowing more…
2021 SONY BRAVIA XR MODELS
Here is a quick overview of the new top models with the Bravia XR chipset.
SONY BRAVIA Z9J (75 ", 85")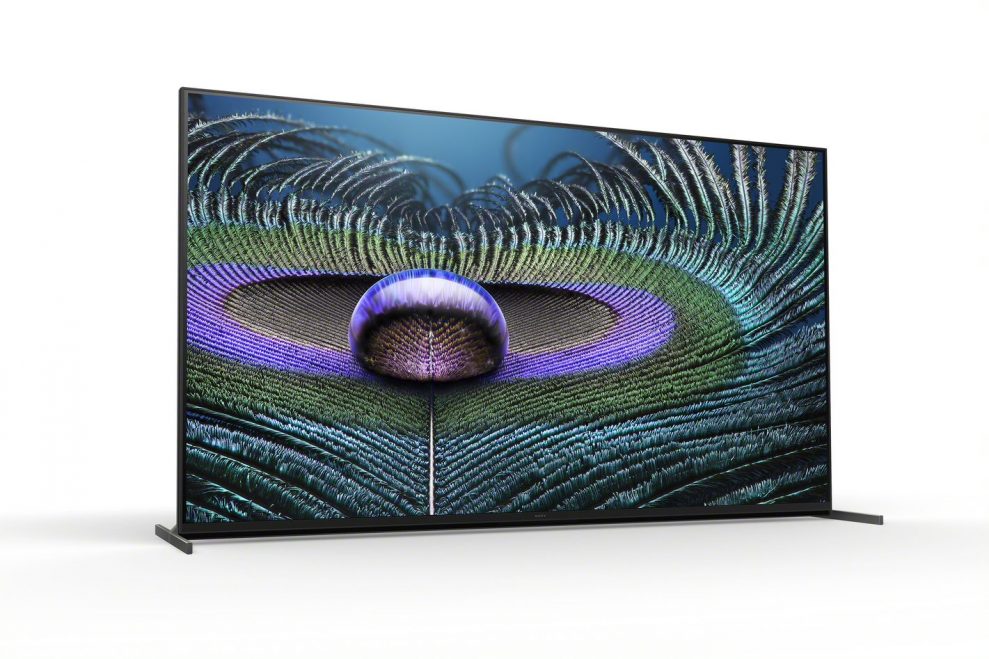 The flagship model Z9J is a direct successor to today's ZH8 which we have tested. An LCD TV with direct LED backlight and 8K resolution, which gets both Dolby Vision HDR, Dolby Atmos sound and not least 3 full HDMI 2.1 inputs. It also contains an improved Acoustic Multi-Audio sound system with more and more powerful speakers than the ZH8.
SONY BRAVIA A90J (55 ", 65", 83 ")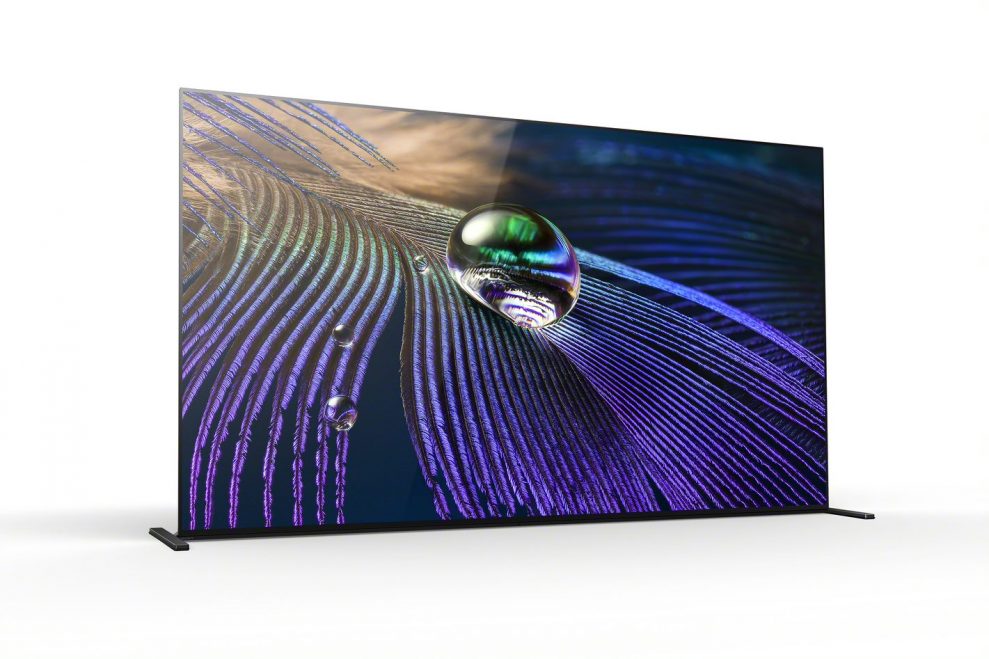 Sony's 2019 top model AG9 had no direct successor in 2020, but now it's coming! The Bravia A90J will be the top model with OLED technology for 2021. It uses new and improved OLED panels from LG Display – including the new 83 "screen size we have written about earlier.
The A90J also boasts a significantly improved Acoustic Surface Audio speaker system (sound straight from the screen) with higher sound pressure and wider frequency range. Sony has also introduced a new type of base – 3 way stand – with feet that can be placed narrow, wide, high and low to adapt the TV to your table and possibly provide space for a soundboard.
SONY BRAVIA A80J (55", 65")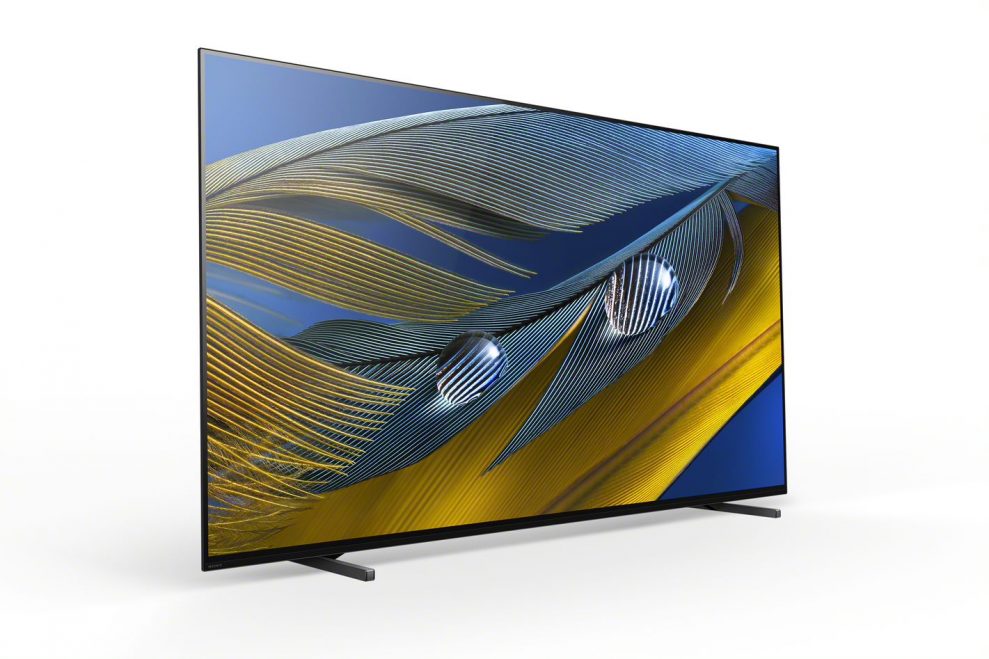 This will be the descendant of the popular A85 OLED model which we tested with good results in 2020. Slim and renewed design, with XR logo on the back, and so-called 3-way stand, with the option to raise the screen to make room for a soundbar.
Sony is also said to have improved the built-in sound with a new "front facing" subwoofer with holes that let the sound waves through the OLED panel, without affecting the image with vibrations. This is also how the bass sound waves should come straight towards the viewer. Interesting!
SONY BRAVIA X95J (65"/75"/85")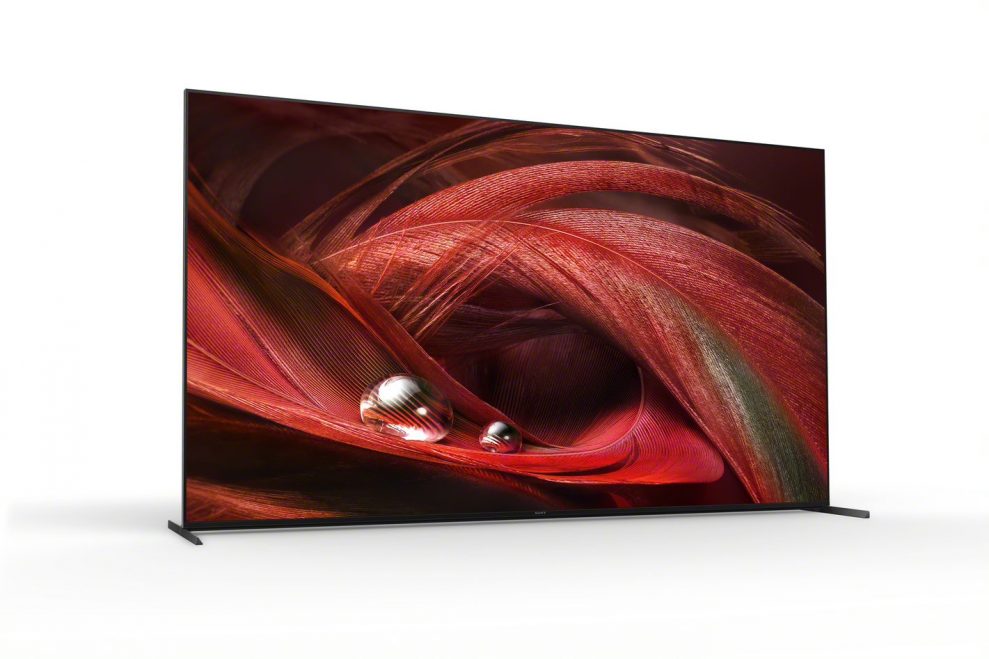 This will be the top model among LCD screens with 4K resolution, and a direct successor to the XH95 from last year. It has a new design with a sleek frame, and improved sound system with Acoustic Multi-Audio and built-in subwoofer. 2 full HDMI 2.1 inputs.
SONY BRAVIA X90J (50 ", 55", 65 ", 75")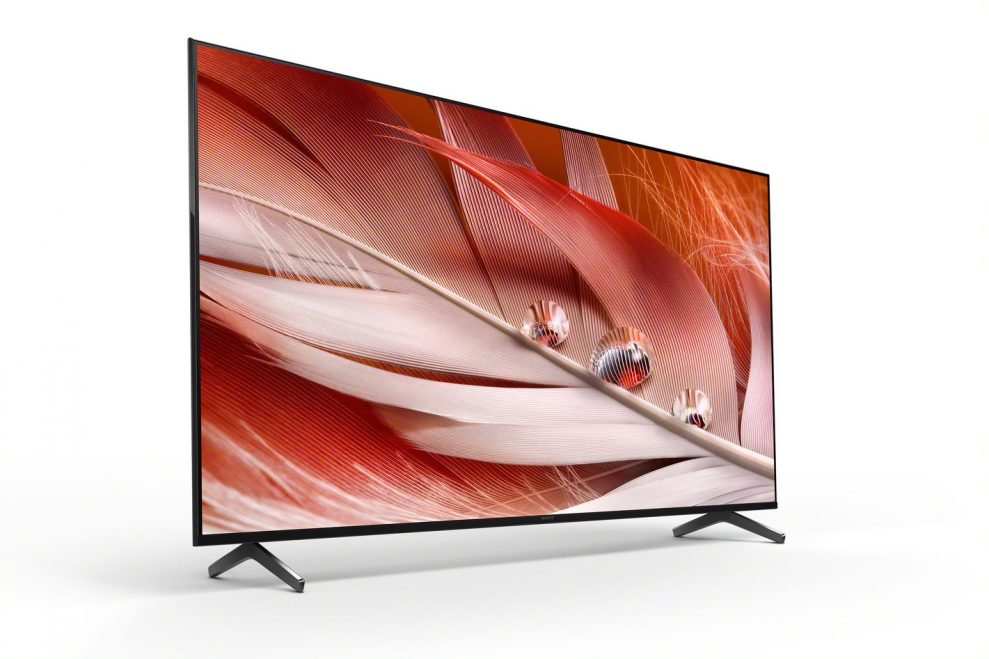 This will be the successor to Sony's coveted "Playstation TV" XH90, which we have tested on several occasions. This year's model is still an LCD TV with direct Full Array LED backlight, but with a slimmer design than its predecessor. Sony will not comment on whether it also gets more LED dimming zones, but it will have 2 full-fledged HDMI 2.1 compatible inputs. This will also be the most affordable model that comes with the new XR video processor on board.
SONY BRAVIA X85J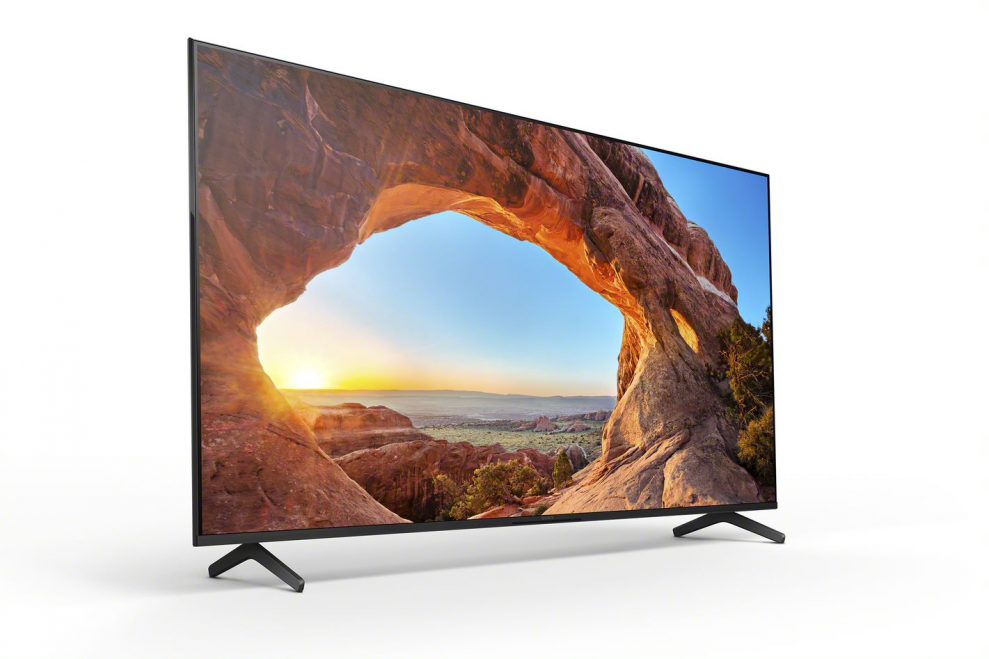 In addition to the above models with XR processor, Sony also introduced a new model called X85J, which takes over from the affordable XH80. It comes in sizes from 43″ and up to 85″ with LED edge lighting (Edge LED). It has to make to with the older, but efficient X1 processor, and this year boasts HDMI 2.1 and support for 4K / 120 fps.
PRICE AND AVAILABILITY
Sony has not yet announced prices or exact launch dates for the 2021 models, but it is suggested that the first OLED models (A90J and A80J) will arrive as early as April 2021, while the LCD models are expected in June. We will update as we learn more!
More info on Sony's Bravia XR website.