Beovision Contour is Bang & Olufsen's first OLED TV in the new screen size of 48 inches. After LG Display launched its first 48 ″ OLED panel, both LG itself, Sony and Philips have launched their own 48 ″ OLED variants, and now it's Bang & Olufsen's turn: This can probably be a "hit" there it does not say on the money, but rather on how much space you want the TV to take…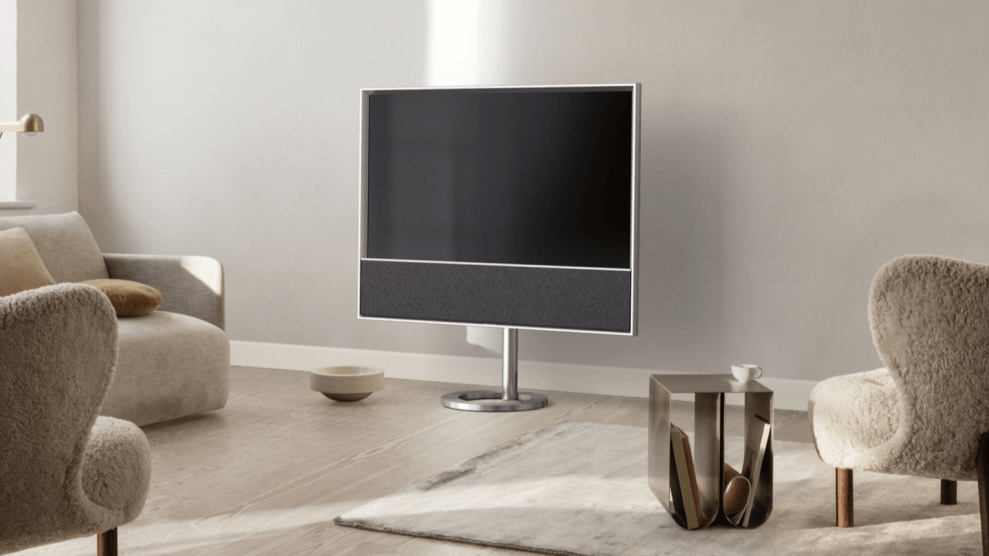 Beovision Contour: 48 ″ OLED with lavish sound and design
Beovision Contour basically uses the same recipe as previous Beovision models, where the image panel is taken from LG Display, while the Danes themselves are responsible for design, sound reproduction and remote control. But in the case of Contour, they have taken more drastic action, and given the OLED screen a "total makeover" on the outside, complete with framing and all.
Beovision Contour has an exclusive design where the OLED panel is surrounded by a narrow aluminum frame, combined with an integrated speaker solution on the underside.
The result immediately looks promising: Beovision has a typical B&O look, which is very reminiscent of the classic Beovison 11 . It has a frame in brushed aluminum, which can be delivered in three different designs: black, silver and gold anodizing. The speaker grill is delivered in fabric or with oak slats. Bang & Olufsen has also emphasized that the TV should be simple and discreet to place: It can be mounted directly on the wall via its own wall bracket, on a TV shelf or on a specially designed, swivel floor stand in aluminum, where it is also adapted for concealed cabling.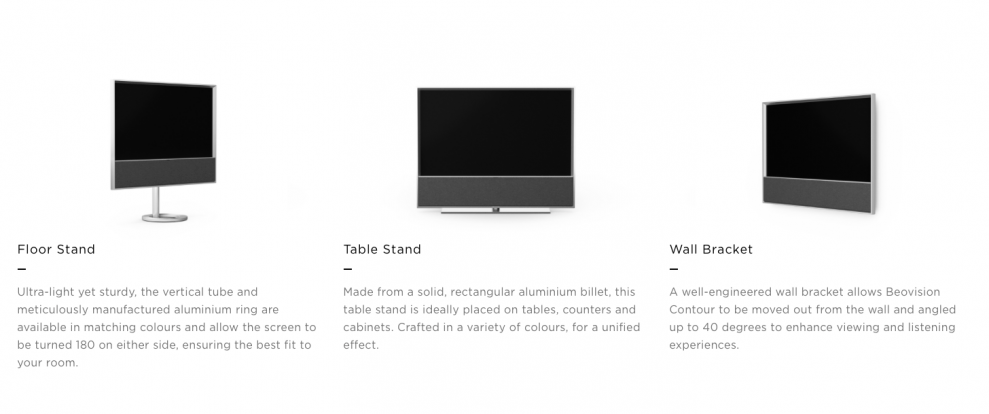 Since it is already based on a well-known LG model (OLED48CX), Bang & Olufsen's new TV boasts lots of current features, including HDMI 2.1, support for Dolby Vision, Dolby Atmos audio, built-in apps like Disney +, plus much more.
Beovision Contour has otherwise received a powerful sound package with 11 speaker elements and associated amplifiers. It also includes 4 4 heter bass units, which promise deep bass reproduction down to 30 Hz. According to Bang & Olufsen, the speaker solution is based on the one already found in the Beosound Stage soundbar. 
Price and availability
Beovision Contour will cost about 5990 including wall bracket, and will be available from Bang & Olufsen dealers this November.