Huawei promises unsurpassed ease of use with the new wireless wi-fi speaker Sound X. But for our part, it is really interesting that they have got the Devial itself on the team. The French high-end manufacturer is known for its compact but very powerful Phantom speakers, as well as some really fantastic amplifiers.
What sets Devialet apart from its competitors is the built-in SAM (Speaker Active Matching) circuit, which in short corrects skews in the speakers' crossover filter and also optimizes the bass response to be the deepest and tightest possible – but holds back when the bass element has reached its maximum stroke length. This protects the speaker from overload, almost no matter how loud you play.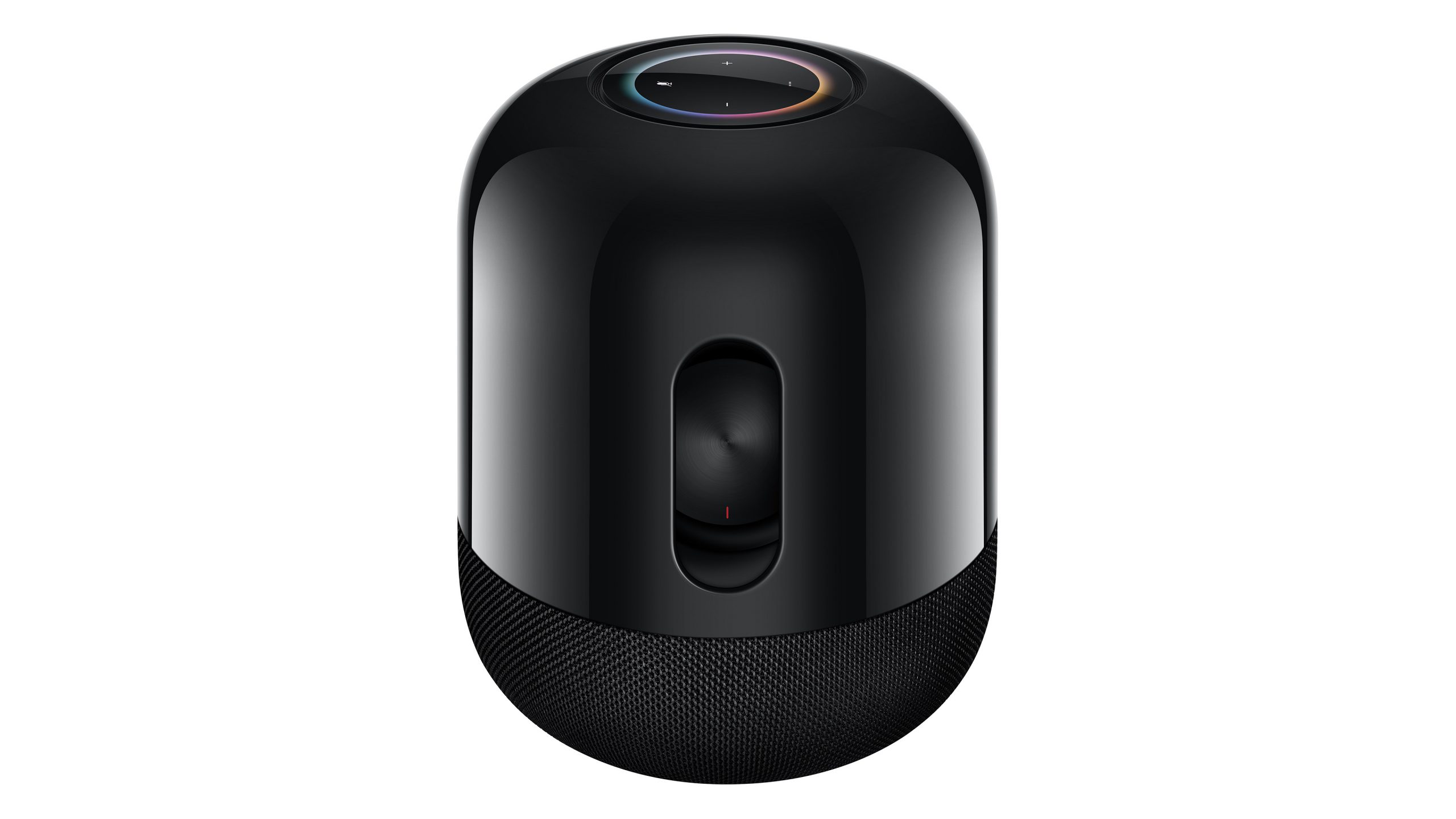 Huawei Sound X med Devialet SAM
And that's exactly the SAM technology Huawei Sound X has got on board. What makes it extra interesting is that while Devialet's various speaker models cost from 1200 to 3000, Huawei will only have 350 for its speaker.
The bass elements, each receiving up to 60 watts of amplifier power, are placed in a push-push configuration, which means that they sit on opposite sides of the cabinet and turn on and off in parallel. This minimizes distortion in the cabinet and provides cleaner sound. We are promised impressive bass, despite small goals. And with what we know about Devialet in mind, so are our expectations.
As many as six treble elements are placed around the cabinet, to provide 360-degree sound reproduction. They extend higher in frequency than what humans can hear, all the way up to 40 kHz.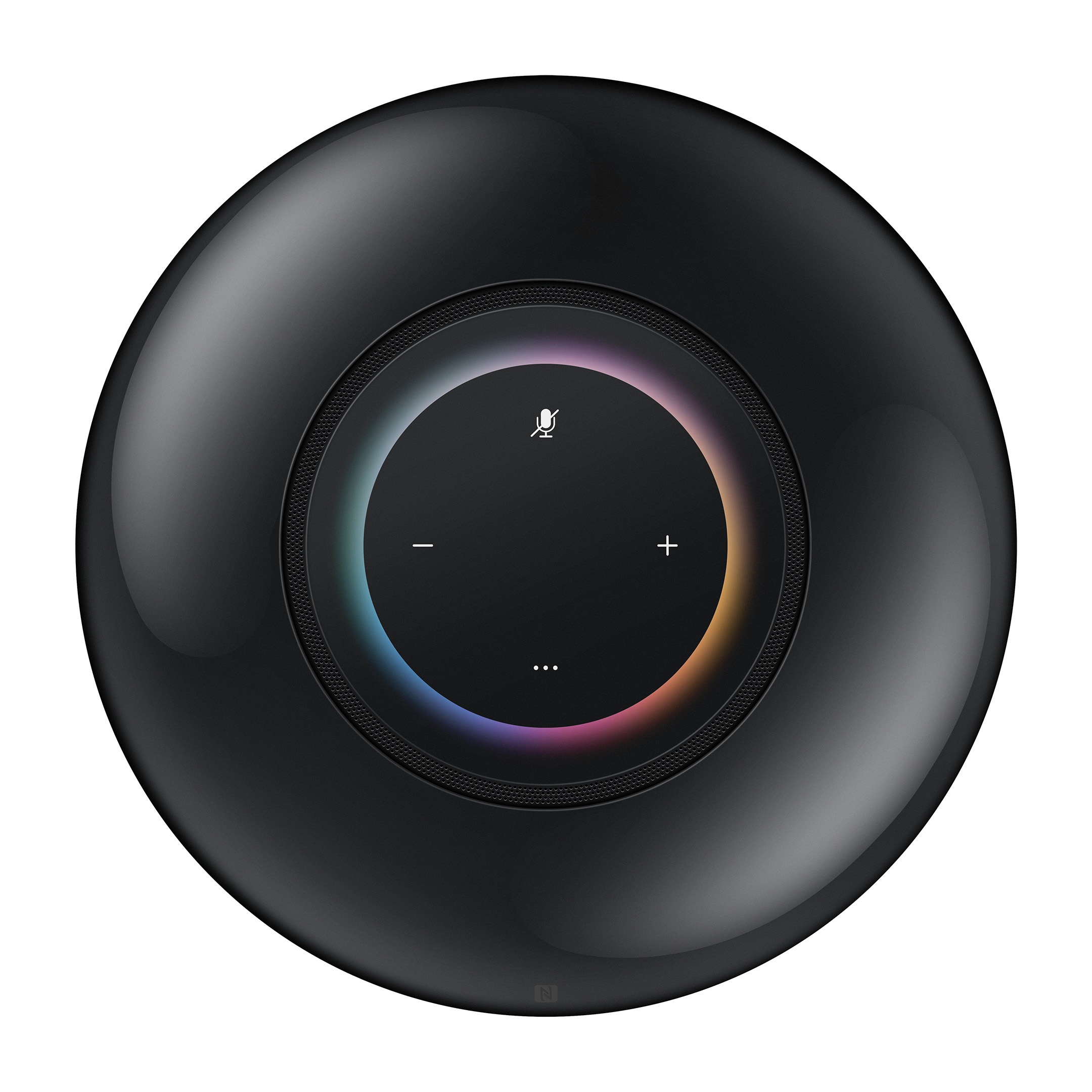 If you do not want to use your mobile phone as a remote control, you can control the music directly on top of the speakers. Photo: Huawei
Streaming over wi-fi
Music streaming is via wi-fi, which provides better sound than Bluetooth. Android users can only place the phone next to the speaker to establish the pairing. If you have a Huawei phone, you can control your music via an integrated control panel in EMUI 10.1, while others can use Spotify Connect, for example. We know more about how the speaker is used, when we get it tested.