The speakers from Italy's best-known speaker builders are usually in a higher price range. The new Sonus faber Lumina, on the other hand, will be the Italians 'most affordable speakers, and will be in the lower tier among the premium brands' speakers. Like KEF's R-Series, Bowers & Wilkins 600 Series, and Dynaudio's Evoke Series, to name a few.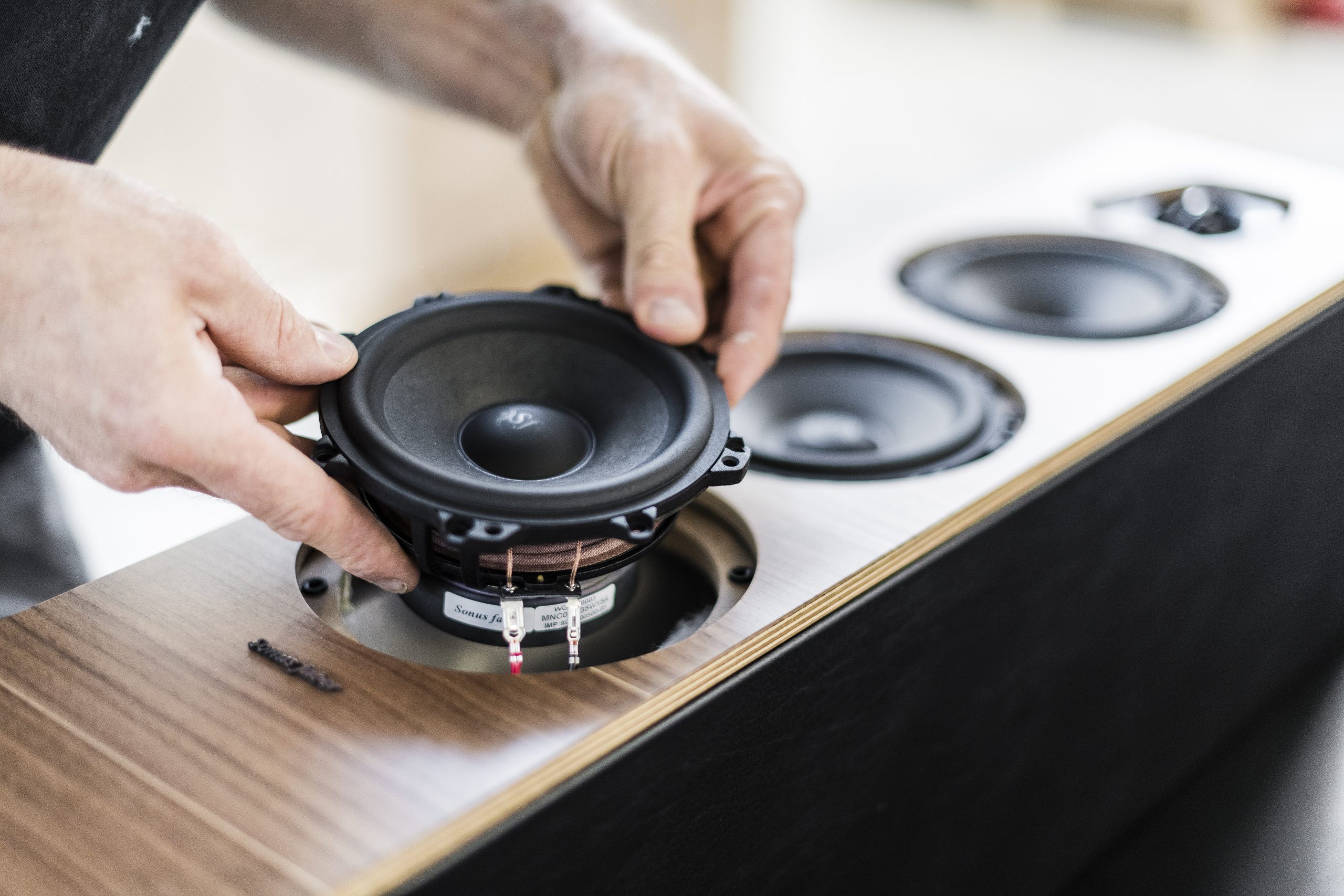 In other words, the Lumina series is located in a well-established field with strong competition, but the speakers built in Italy have taken the technology from their more expensive relatives in the Sonetto series, wrapped as usual in nicely executed cabinets. Where you can choose between three designs.
We have already put the speakers to the test, and can tell you that they look even better in reality.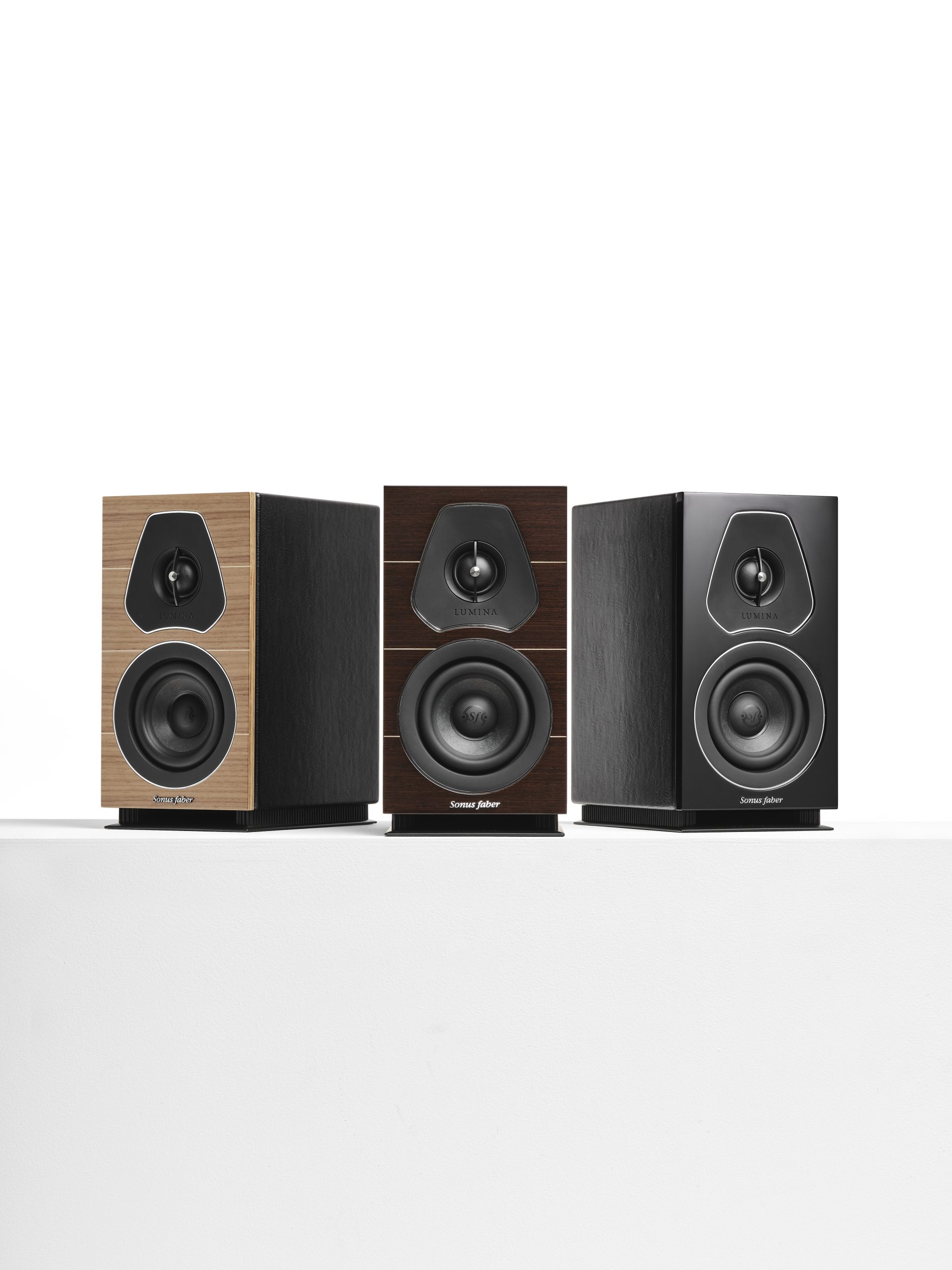 So far, there are three models in the Lumina series. By the way, the name is put together LUxury, MInimal and NAtural, but also Lumina which in Latin also means light, or source of energy and life, all in the press release.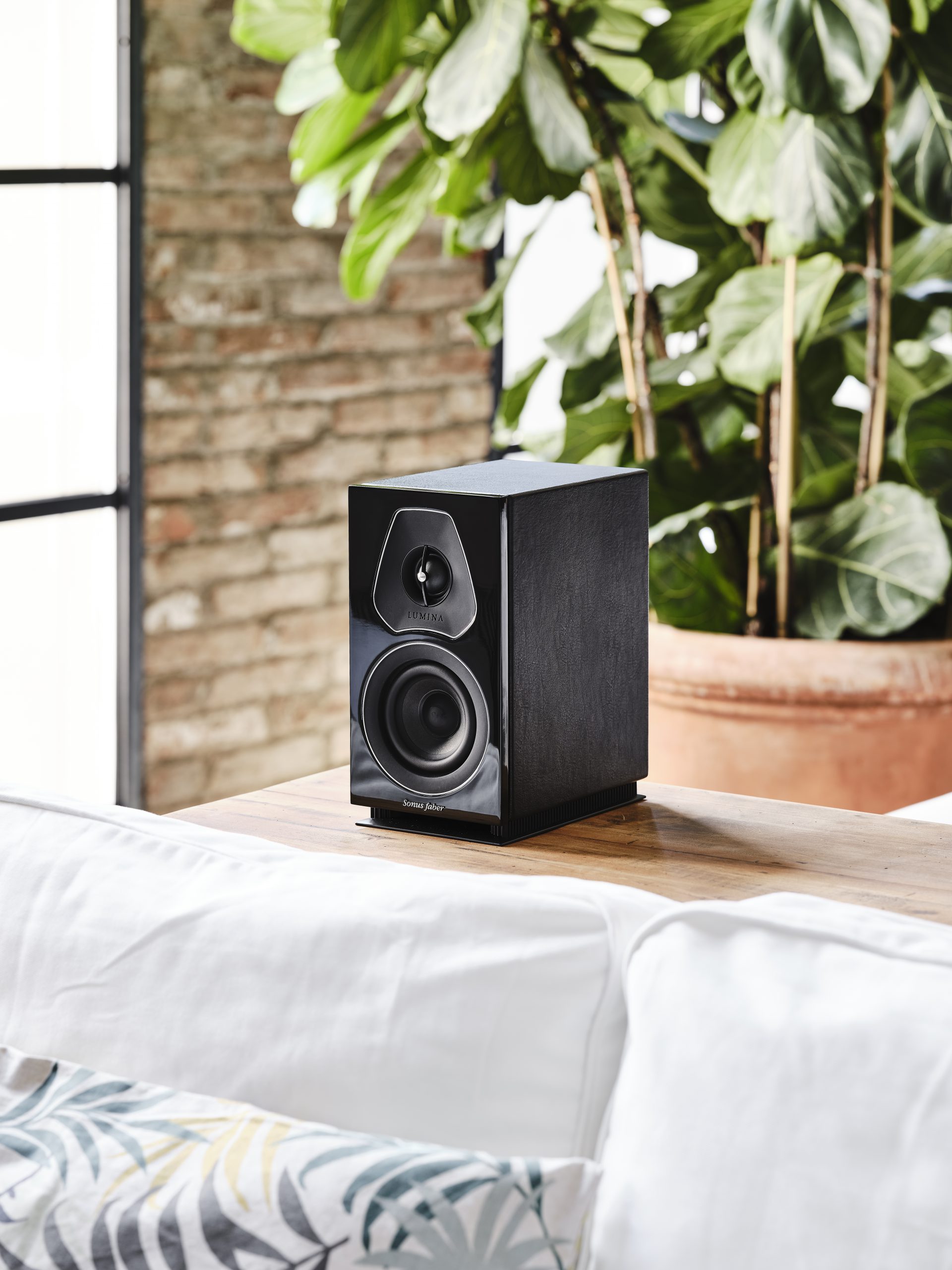 The cabinets are made of wood fiber boards clad in black imitation leather, with multi-layered front boards in wood, and the speakers use Sonus fabers Damped Apex Dome, the treble element we know so well from their more expensive speakers, and the floor-standing Lumina III, has the same midrange element as we familiar from the Sonetto series, while the compact Lumina I uses a newly developed 10 cm midrange.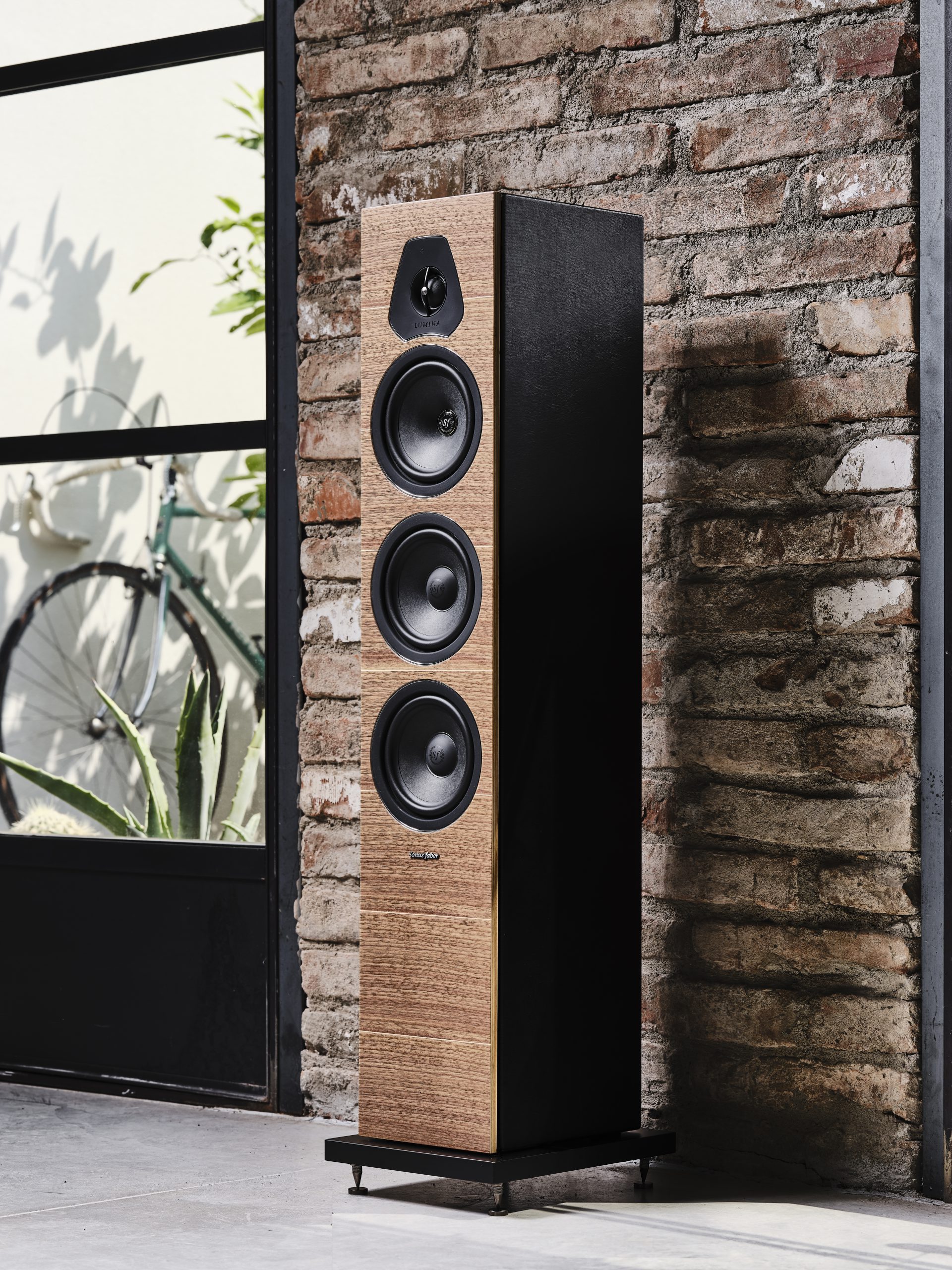 The two 5-inch bass elements in Lumina III are newly developed for the series, and the speakers have bass reflex cabinets with a twist. The small Lumina I has the air gap for the bass reflex in front, under the front plate, which makes it easier to place on a wall shelf, or in a bookshelf.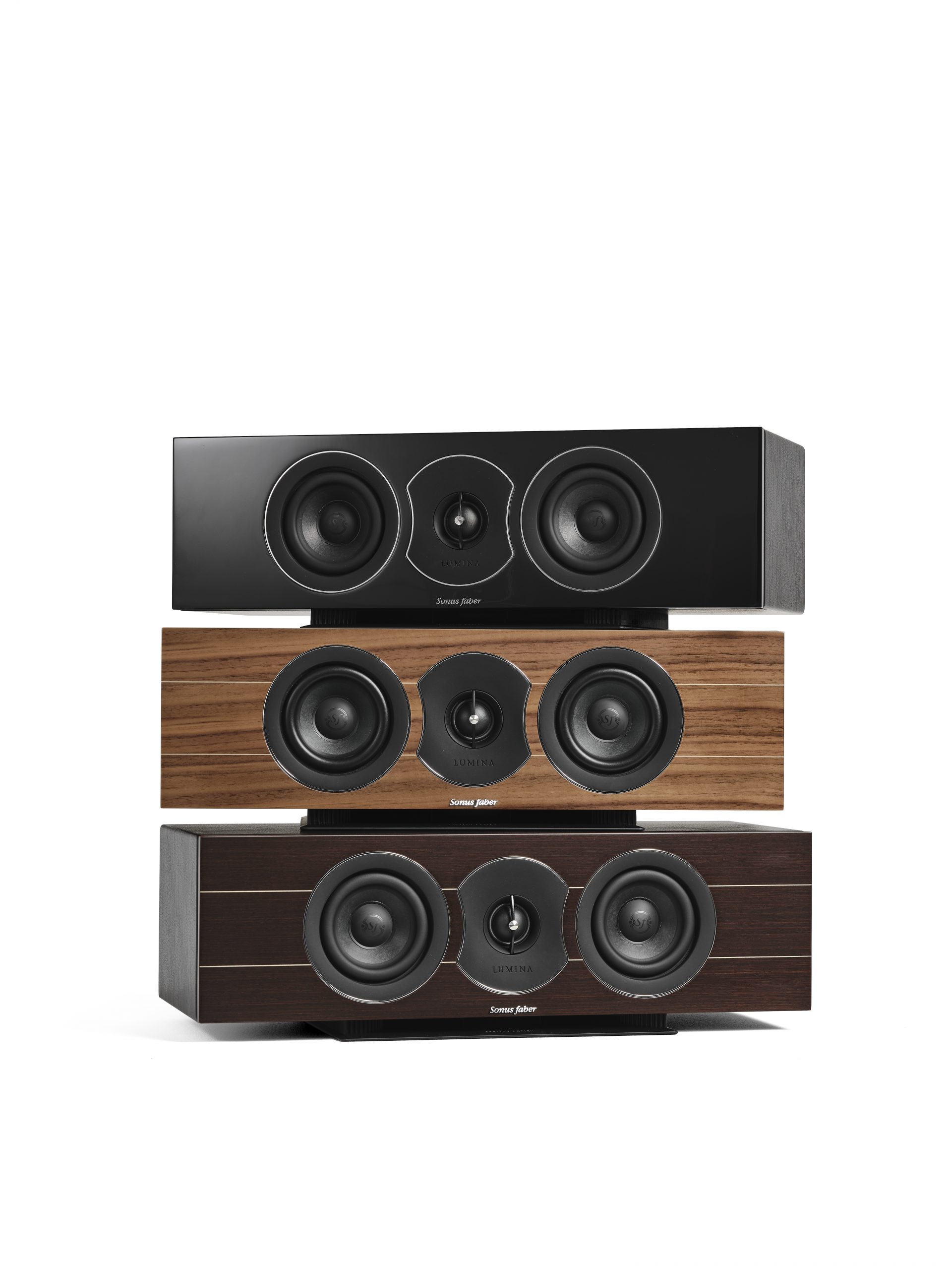 There is also a center speaker in the series, Lumina Center I, which can be delivered in the same three versions as the other speakers: Black lacquer, dark wenge, or walnut version.
The speakers can be matched with Sonus fabers Gravis subwoofers, and the recessed speakers, for those who want home cinema, with a little discretion.
The most important technical data looks like this:
Lumina I
Type: Two-way compact speaker
Bass: 12 cm with cellulose / fiber membrane
Treble: 298 mm DAD silk dome
Sensitivity: 84 dB / 4 ohms
Frequency response: 64 Hz – 24 kHz
Dimensions / weight: 28 x 14.8 x 21.3 cm / 4.4 kg
Lumina III
Type: Three-way floor-standing speaker
Bass: 2 x 15 cm with cellulose / fiber membrane Midrange:
Middle tone: 15 cm with cellulose / fiber membrane Middle tone
Treble: 29 mm DAD silk dome
Sensitivity: 89 dB / 4 ohms
Frequency response: 40 Hz – 24 kHz
Dimensions / weight: 98.9 x 22.8 x 27.7 cm / 15.9 kg
Lumina Center I
Type: Two-way center speaker
Bass: 2 x 12 cm with cellulose / fiber membrane
Treble: 29 mm DAD silk dome
Sensitivity: 87 dB / 4 ohms
Frequency response: 65 Hz – 24 kHz
Dimensions / weight: 16.8 x 52.3 x 21.2 cm / 7.6 kg