JBL is already getting ready for corona, with two party speakers.
According to JBL, PartyBox On-The-Go and PartyBox 310 are made for the ultimate party, with "powerful Pro Sound". They think the light show they put on is impressive, and flashes in time synchronously with the music. Rechargeable batteries are included, so you can move the party where you want.
"It has been fantastic to develop the new JBL PartyBox speakers after years of knowledge and experience from the professional sound segment," said Dave Rogers, President of the Harman Lifestyle Division. – After the launch of the first PartyBox speakers less than two years ago, we are already the market leader in this category. The two new additions expand JBL's PartyBox category with powerful sound, great flexibility and fantastic lighting effects. Now you can really take your party with you wherever you go.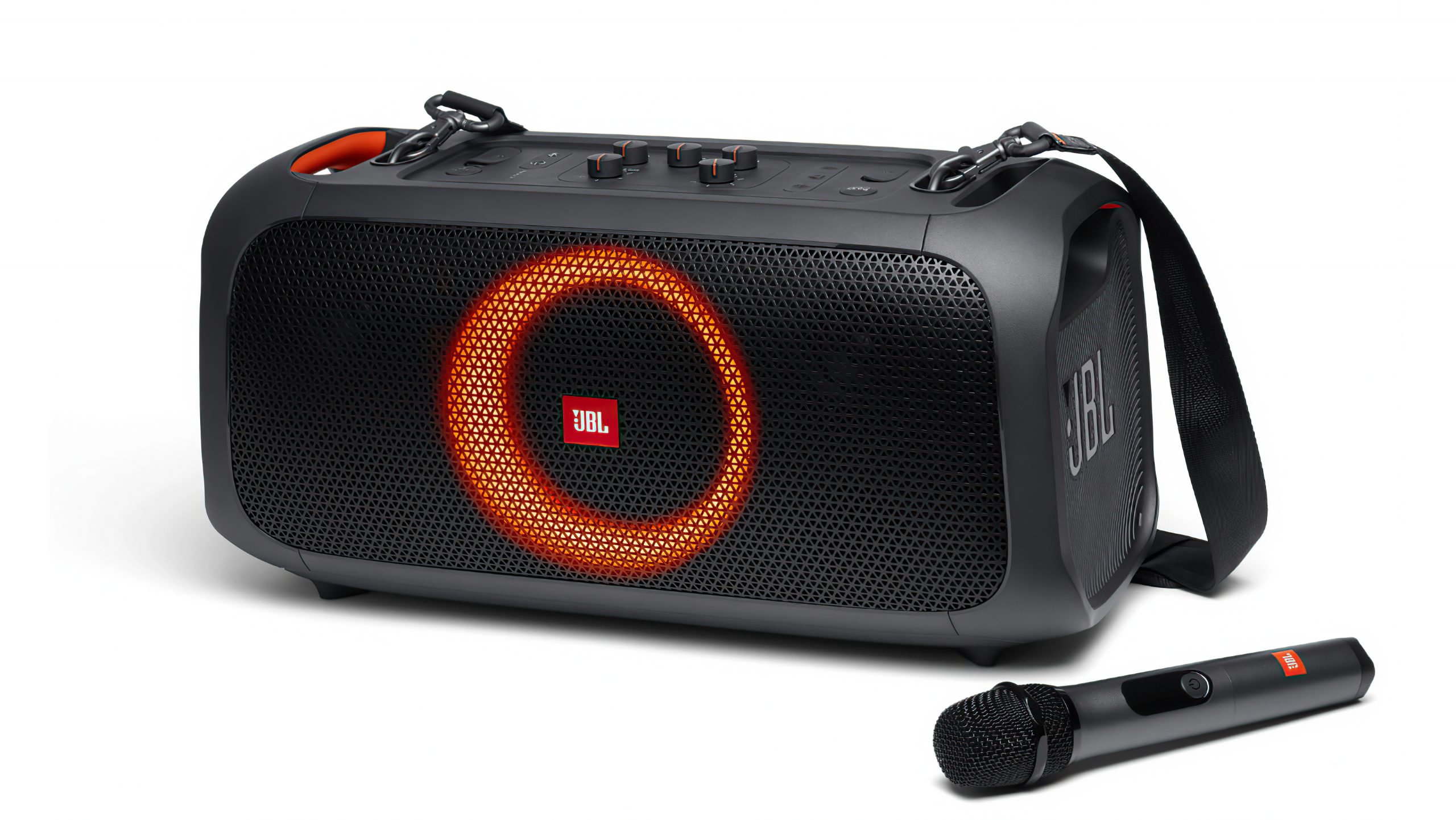 JBL PartyBox On-The-Go
PartyBox On-The-Go is a smaller and more portable party speaker, but we promise that it can be the center of the party. JBL are actually so confident in this that they have included singing microphones. Yep, get ready for karaoke!
The amplifier power is claimed to be 100 watts, and the sound to it is powerful. Pulsating light show function is available, and several speakers can be connected for an even greater sound experience.
Connections are Bluetooth, USB memory and analog AUX connection. The included JBL wireless microphones allow you to sing in a karaoke spirit, while the instrument input means you have to work hard to keep the annoying nachspiel guitarist away.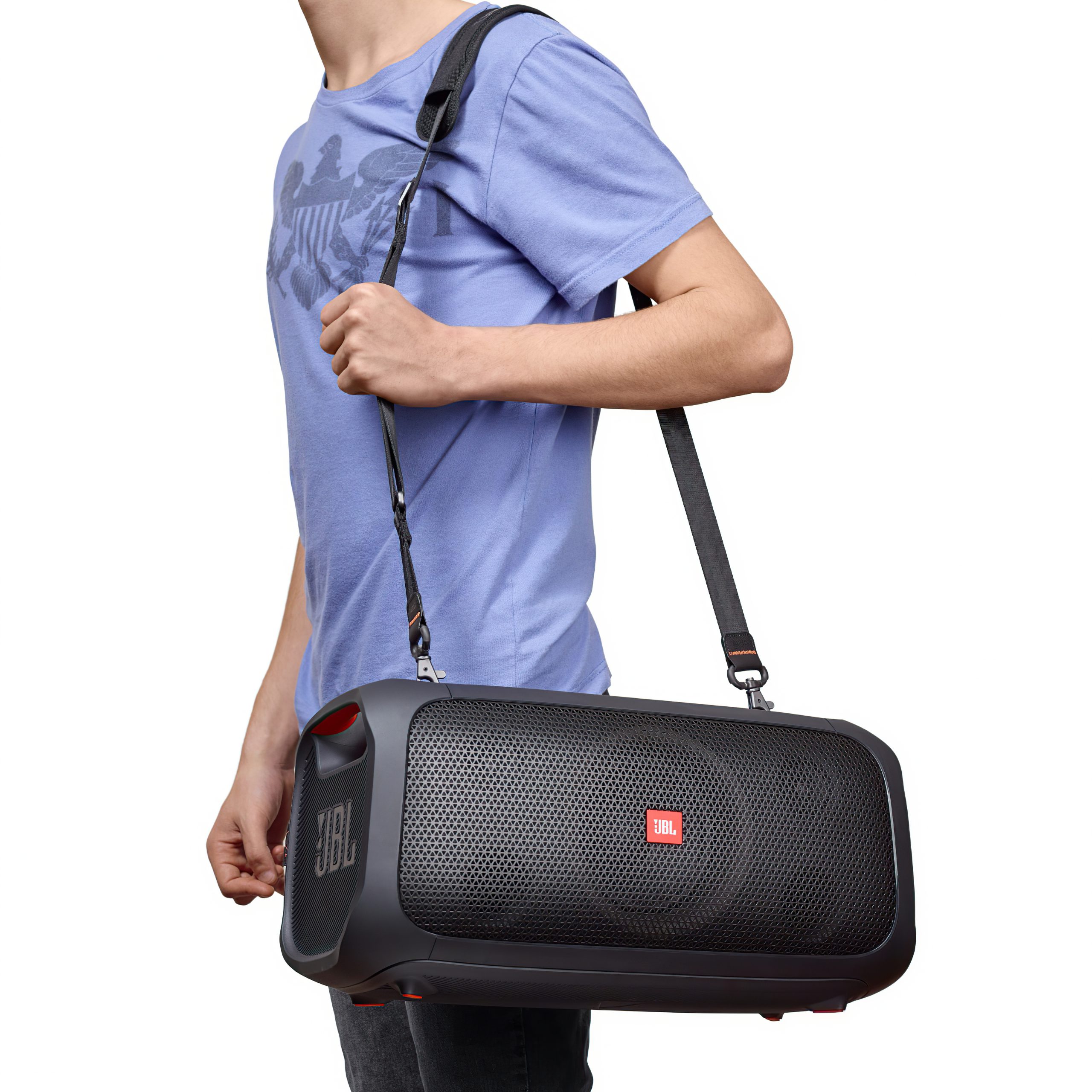 Shoulder strap with bottle opener should of course be. Photo: JBLWith a bottle opener, padded shoulder strap, six-hour rechargeable batteries and IPX4 weatherproofness, the JBL PartyBox On-The-Go is ready to start the party.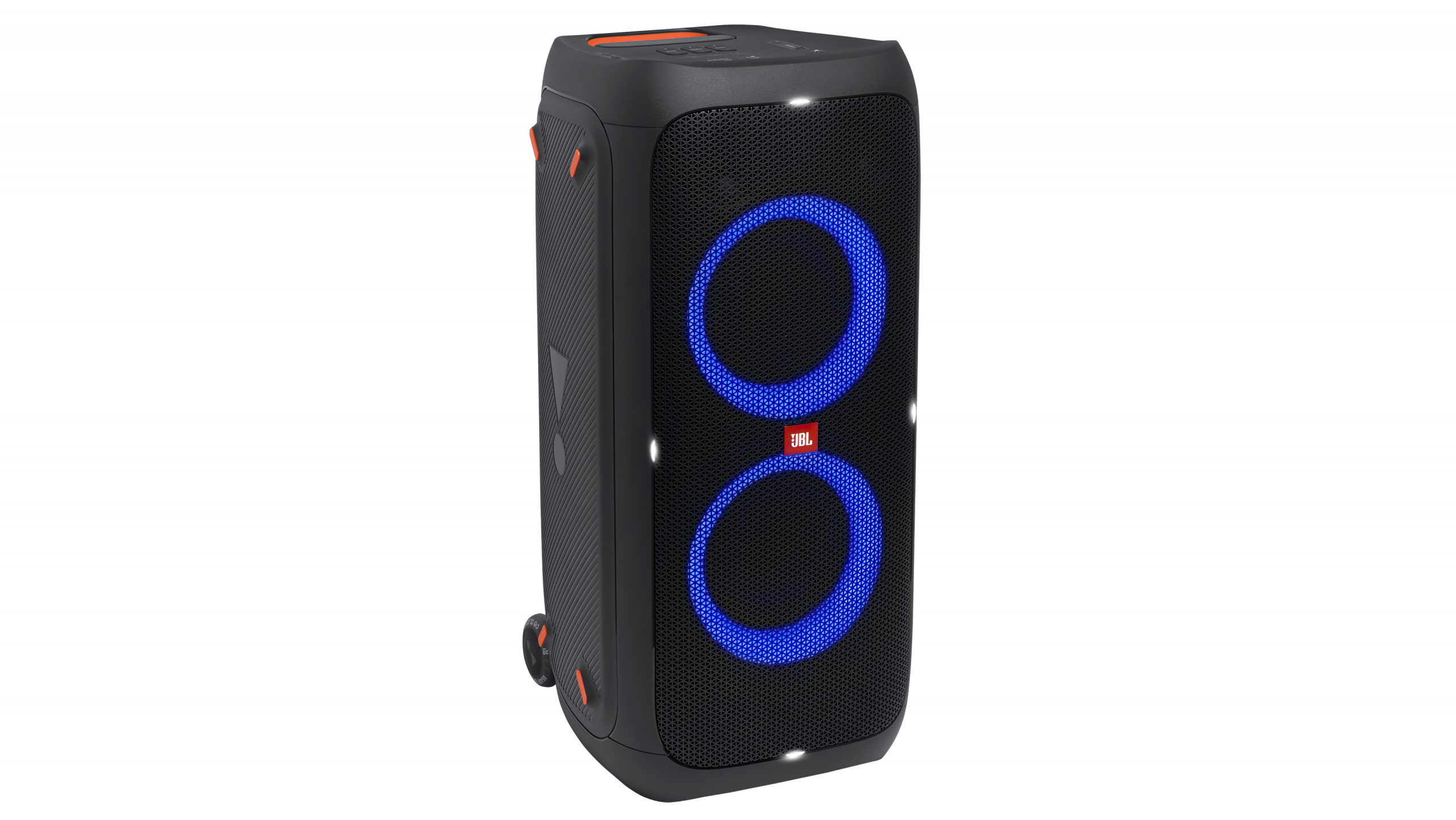 JBL PartyBox 310
The successor to the PartyBox 300 is called the PartyBox 310. An adult speaker, which promises us "magnificent JBL sound, pulsating light and sliding wheels". The ultimate portable party machine, it also says in the press release. We got to see it at a digital product presentation, and it is then also large enough to be able to kick off a bit. Approximately the size of four JBL Boomboxes!
PartyBox 310 is intended for everything from small home parties to dancing on the beach. A number of sound effects are built-in, as well as input for both guitar and microphone.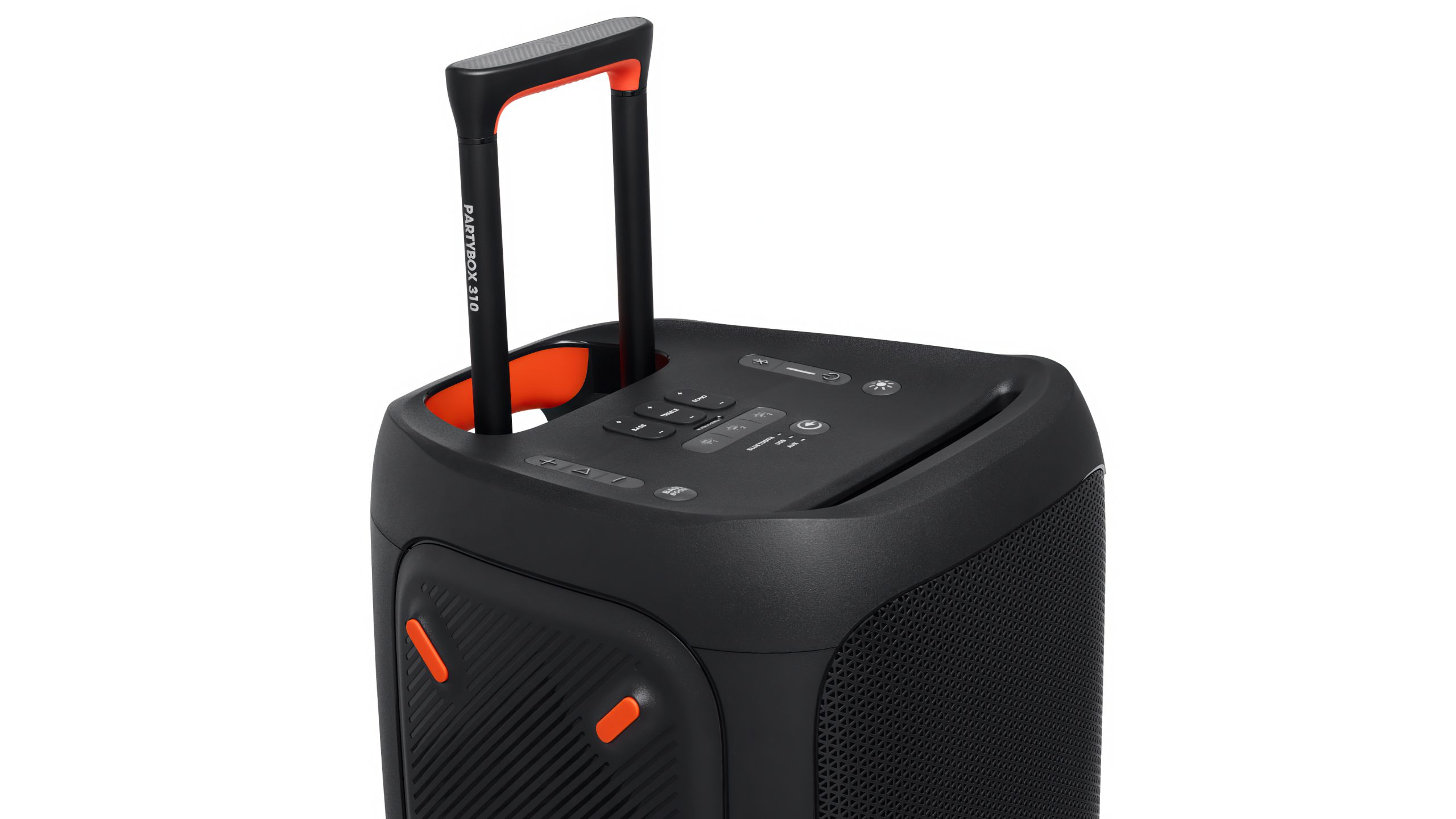 PartyBox 300 is rolled like a regular suitcase. Photo: JBL240 watts is the claimed amplifier power, and here too you get a synchronized light show to the music. With an 18-hour battery, the party can last as long as you can.