Lasse Svendsen
Published

2020-10-13 - 7:06 pm
It is so small that we are amazed at how much sound you can get out of Apple's new HomePod Mini. But Apple believes that the small smart speaker has what it takes to provide really rich sound.
Under the gray or white fabric cover, there is a full-tone speaker element, and two passive radiators that move when the music plays, and add a little extra to the bass. A cone-shaped scattering lens should transmit the sound 360 degrees around the speaker. A simple method to get more sound out of small volume.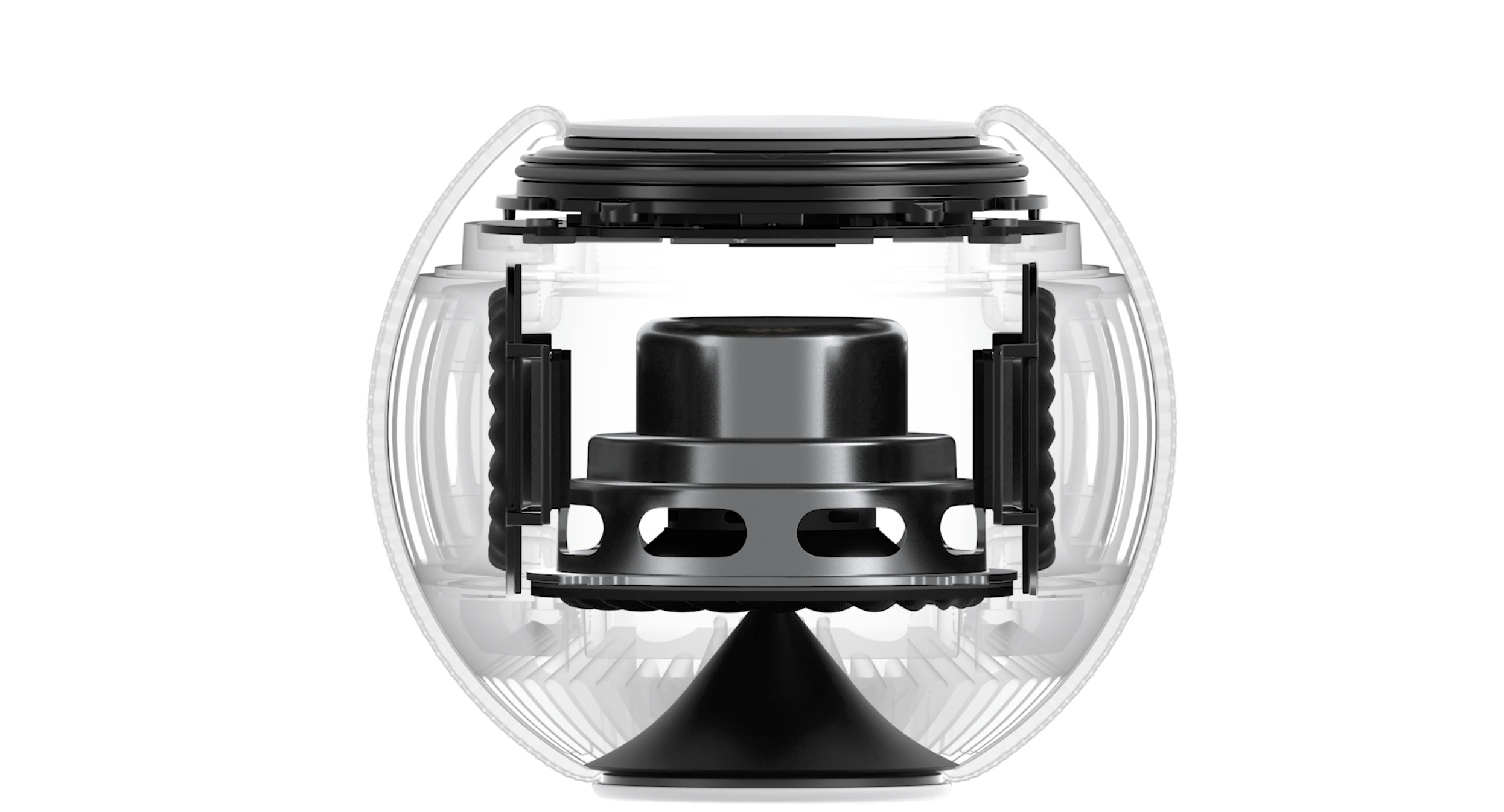 The HomePod Mini automatically sinks into stereo when an extra speaker is set up, and multiple speakers can play simultaneously throughout the house if desired.
If you have an iPhone, it automatically syncs with your mobile, and it supports playback from Apple Music, podcasts, m TuneIn radio and eventually also Amazon Music, but you can of course stream to it from Spotify or Tidal.
It is also smart, with Siri integrated. Hi Siri not only means that you can ask about the weather or ask to hear your favorite song, it also means that you can communicate with the occupants of the house via the intercom function, not only to a HomePod Mini, but also to other iOS devices.
Siri should also be able to distinguish between the voices of the house's family members.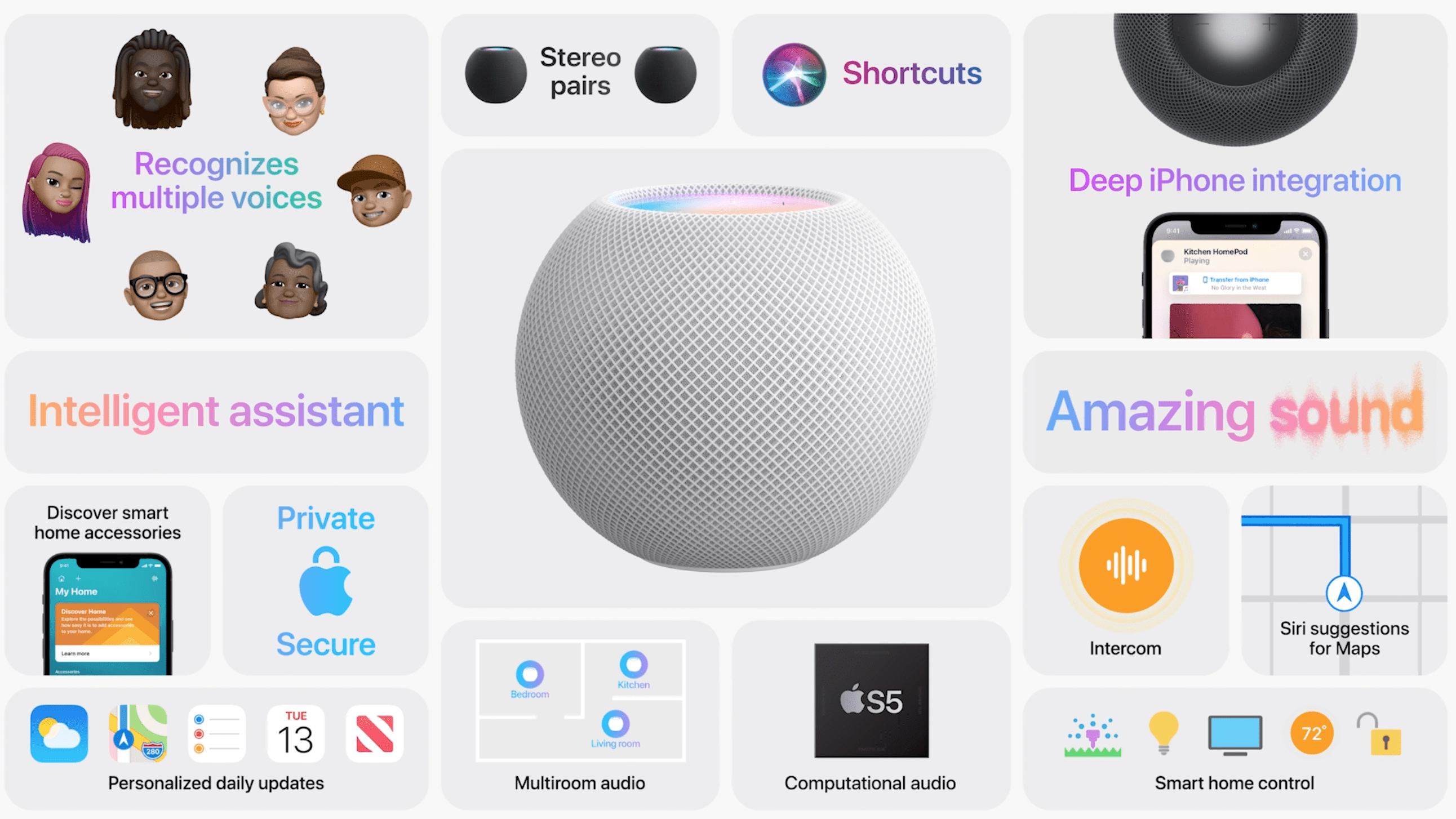 The small speaker can also send destinations to Apple Maps and CarPlay in a car with access to CarPlay, so if you are in a hurry you can just say hello Siri, and request that the destination be sent to the navigation system in the car.
Users can choose whether the recordings they make should be retained or deleted eventually.
Apple HomePod Mini can be ordered from November 6, deliveries start November 16.
In good time for the Christmas gift season, that is.