With the Panasonic Lumix S5, Panasonic has a wide range of full-frame system cameras. This is a camera aimed at the Nikon Z6, Sony a7 III and Canon EOS R, but it is more favorably priced, and offers a combination of features and possibilities we have not seen in this class before.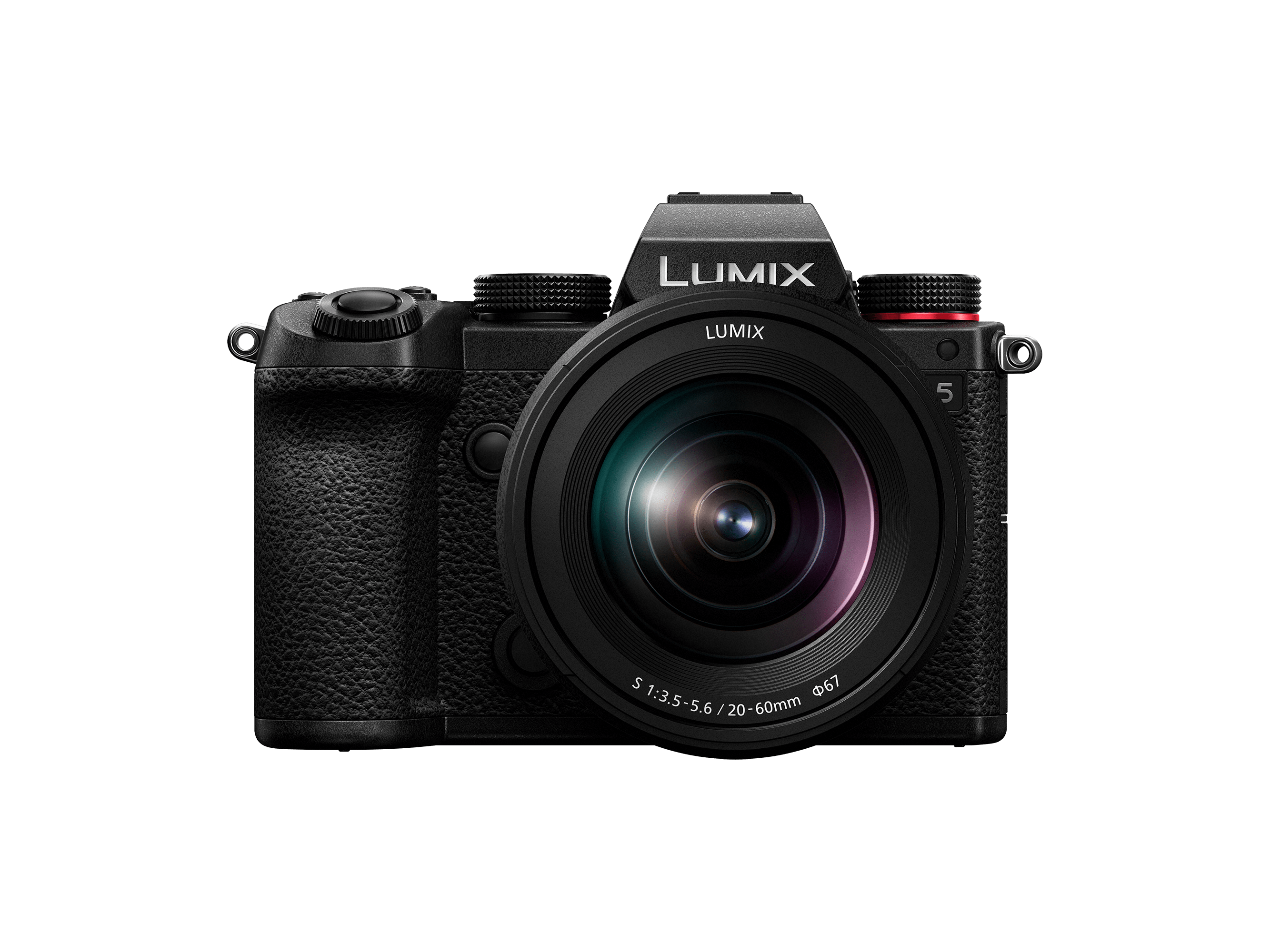 The camera body is a bit smaller, and a bit lighter than a Lumix S1, which has been criticized for being large and heavy. But there is little indication that Panasonic has shrunk the feature level of the Lumix S5, which has a full-frame 24 Mp image chip, 4K video, image stabilizer in a weatherproof camera body with two card slots:
Lumix S5 facts:
24 MP full format CMOS image chip
Five-axis image stabilizer up to 5 steps 6.5 steps w. Ext. lenses
Up to 7 frames / s, 999 jpeg, more than 24 RAW / jpeg in series
More than 14-step dynamic range
4K / 50/25 / 24p 10-bit 4: 2: 2 internal recording for 30 min, HDMI output unlimited
RAW video output via HDMI
96 Mp high-resolution still images in RAW and jpeg
6K and 4K photo in 30 fps with 18 and 8.3 Mp files
2.36 Mp OLED viewfinder
7.6 cm 1.84 Mp touch screen
2 x SDXC card slots, UHS-II + UHS-I
Bluetooth and 2.4 / 5 Ghz Wifi
470 images battery life
Hosted camera housing
132.6 x 97.1 x 81.9 mm, 714 grams with battery and SD card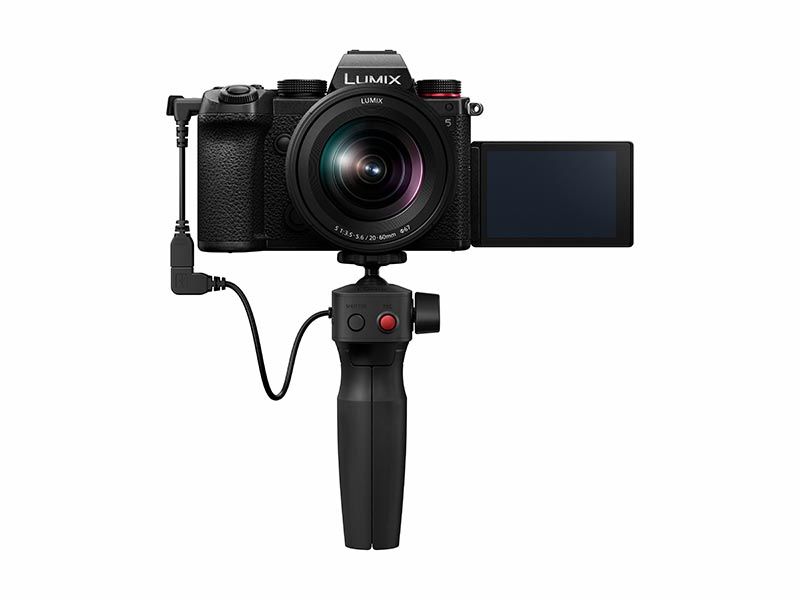 It is quite raw to be a camera just north of 2,000 £, and no other cameras in this class are close to the same specifications. But this is not all.
10-bit 4K
The Lumiz S5 can also record slow motion recording in full HD at 180 fps, it can record 4K / 50p 4: 2: 0 10-bit, and 4K / 25p 4: 2: 2 10-bit internally, or 4K / 50p 4: 2: 2 10-bit via HDMI output.
You can also record 4K / 25p 4: 2: 0 8-bit internally without time limit, and the S5 supports shooting with V-Log / V-Gamut and the colorimetry called VariCam Look. It also has various shooting formats, including 4: 3 anamorphic mode, 4K interval shooting and 4K HDR (High Dynamic Range).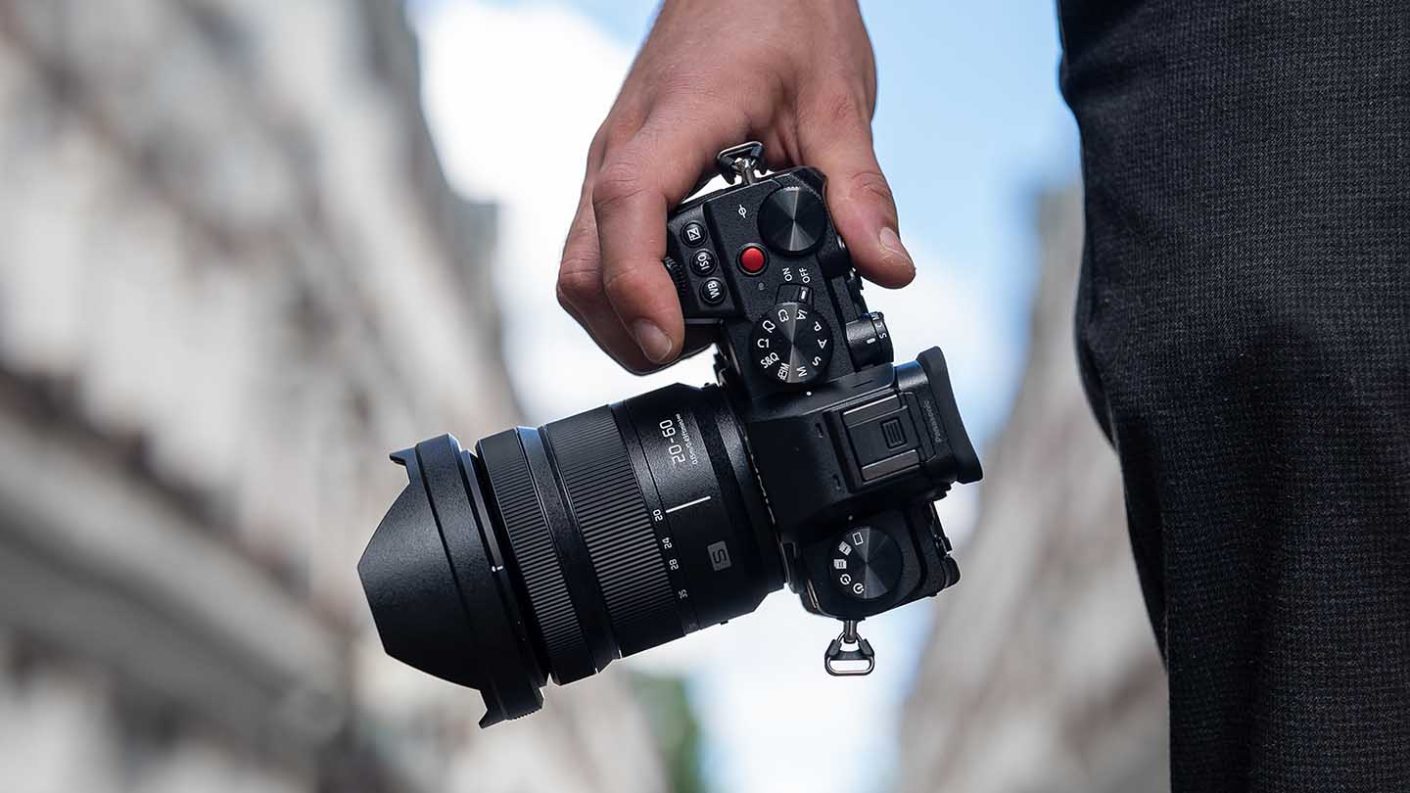 You can also select gamma curves that can be used with the ITU-R BT.2100, and the camera supports images with the Hybrid Log Gamma (HLG) in Photo Style menu, as better image dynamics on TVs with HLG support.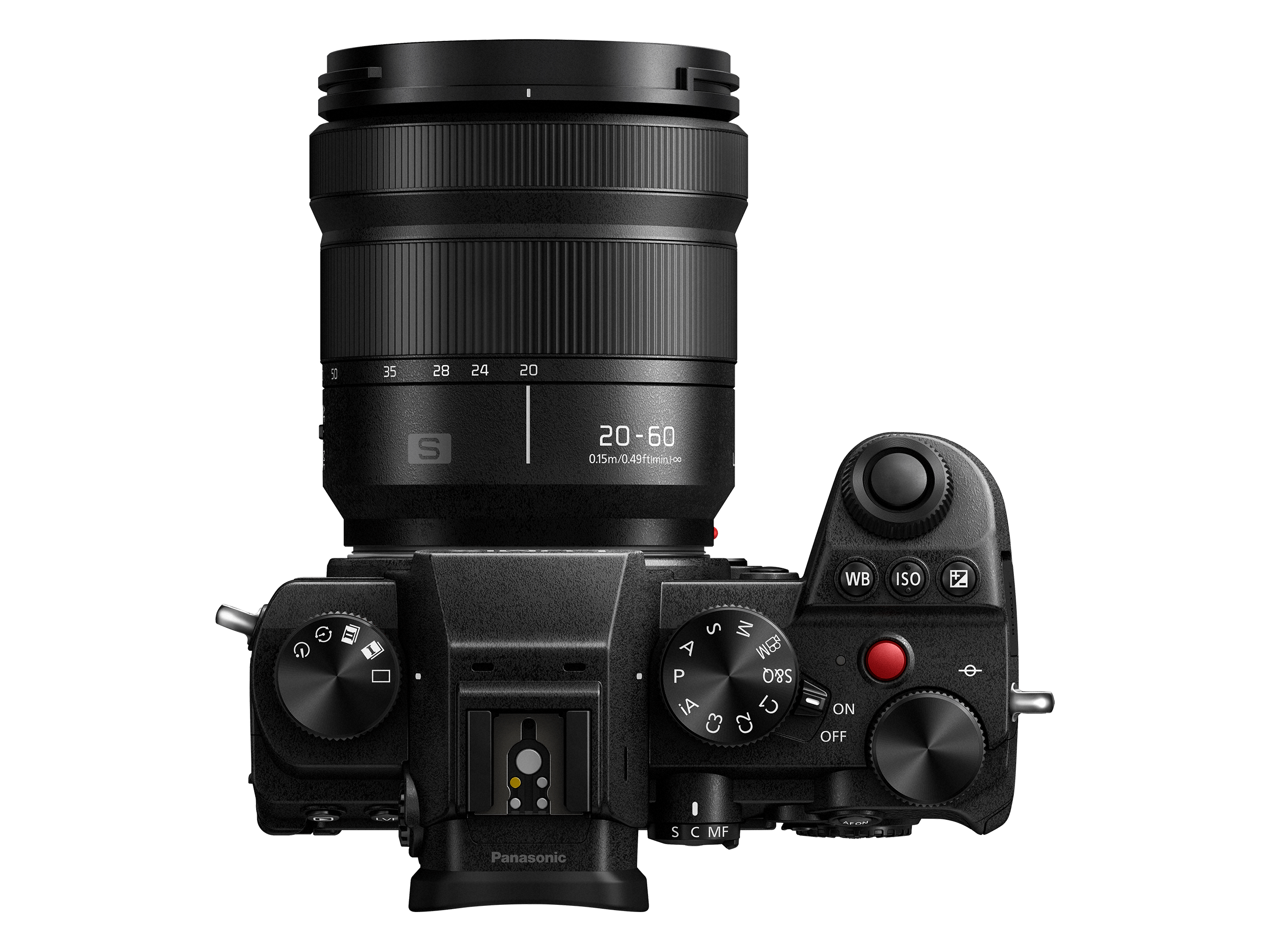 The built-in image stabilizer, supports stabilization in five axes up to five exposure steps, but with lenses that have optical stabilizer built-in – O.I.S. (Optical Image Stabilizer), combines the camera's and lens' two-axis stabilizer, providing up to 6.5 exposure steps with stabilization.
Dual Native ISO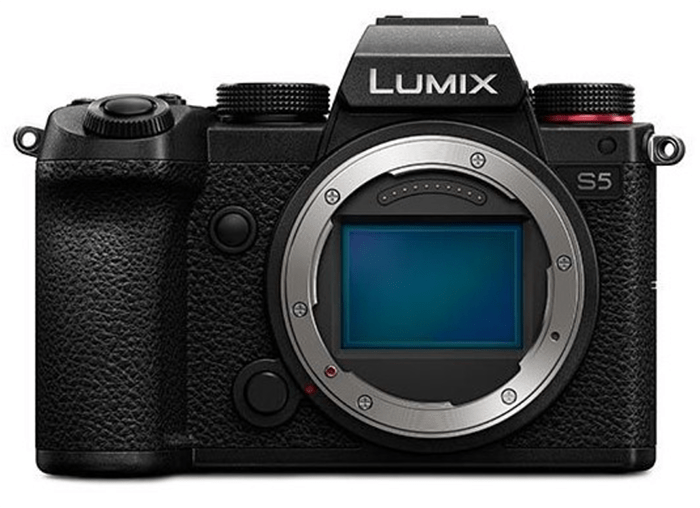 The S5 also has Panasonic's Dual Native ISO built-in. It is taken from the professional video department at Panasonic, and works so that the camera selects a base ISO and optimizes the processing to the selected value, which here is 640 and 4000 ISO.
Autofocus
The Lumix S5 has also got 225 focus points with contrast focus and Panasonics with DFD focus (Depth From Defocus), which should focus as fast as 0.08s, and has a sensitivity down to – 6 exposure steps.
Autofocus also uses machine nutrition to recognize objects, and especially moving subjects such as animals, humans and birds in flight.

96 Mp high-resolution
As with the other Lumix cameras in the S-Series, the High Resolution shooting mode is also found here, which uses the camera's built-in stabilizer to combine several images into one RAW or jpeg image with 96 Mp resolution. It requires a tripod, and a stationary motif, and is better suited to landscape and architecture, than portraits and sports.
Accessories and availability
The camera is on sale from the end of September / beginning of October, and will be available with a 20-60mm f3.5-5.6 zoom, or only as a camera body. According to the press release, those who order in on 30 September can check for a free 45mm f2.8 from Sigma, to a value of 550 Euro.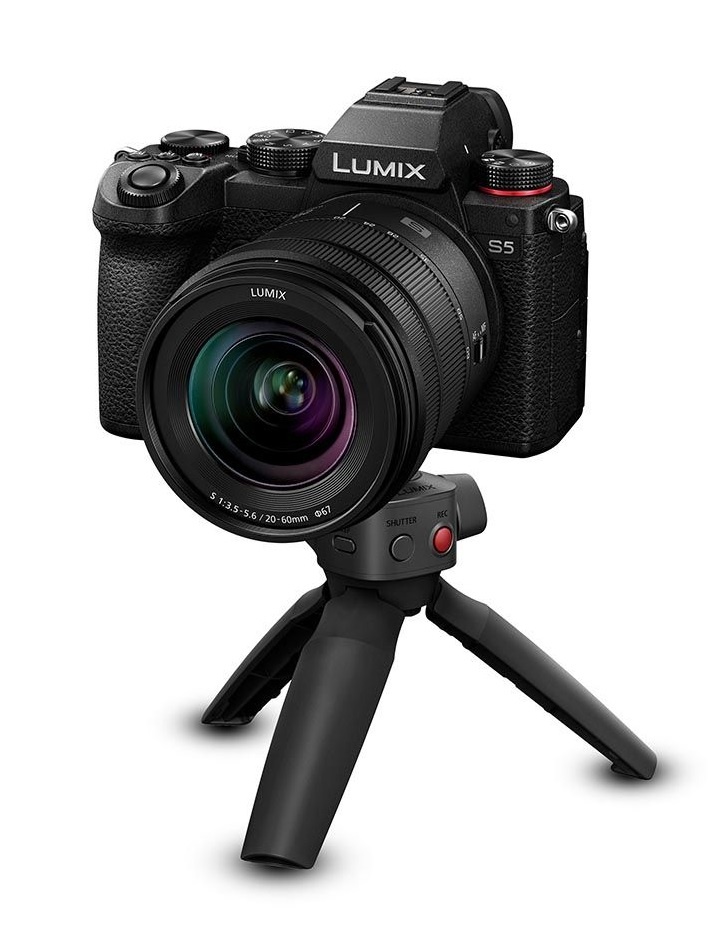 There will also be a microphone adapter for balanced XLR connection called DMW-XLR1), a vertical grip with space for extra battery called DMW-BGS5, which expands the number of pictures to 940 pictures if you use the viewfinder. Or 3000 images when you turn on Power Save.
A remote control called DMW-RS2 will also be available, as will a power supply called DMW-DCC17, and the small table stand with remote control shown in the pictures, DMW-SHGR1.
Multiple S-Series lenses
New lenses have also been announced, and will come later in 2020/2021. These are cheaper lenses for the full-frame cameras of the L-mount: A 24mm wide angle with aperture f1.8, a 35 / 1.8, a 50 / 1.8, an 85 / 1.8 and a 70-300mm f4.5-5.6 telephoto zoom.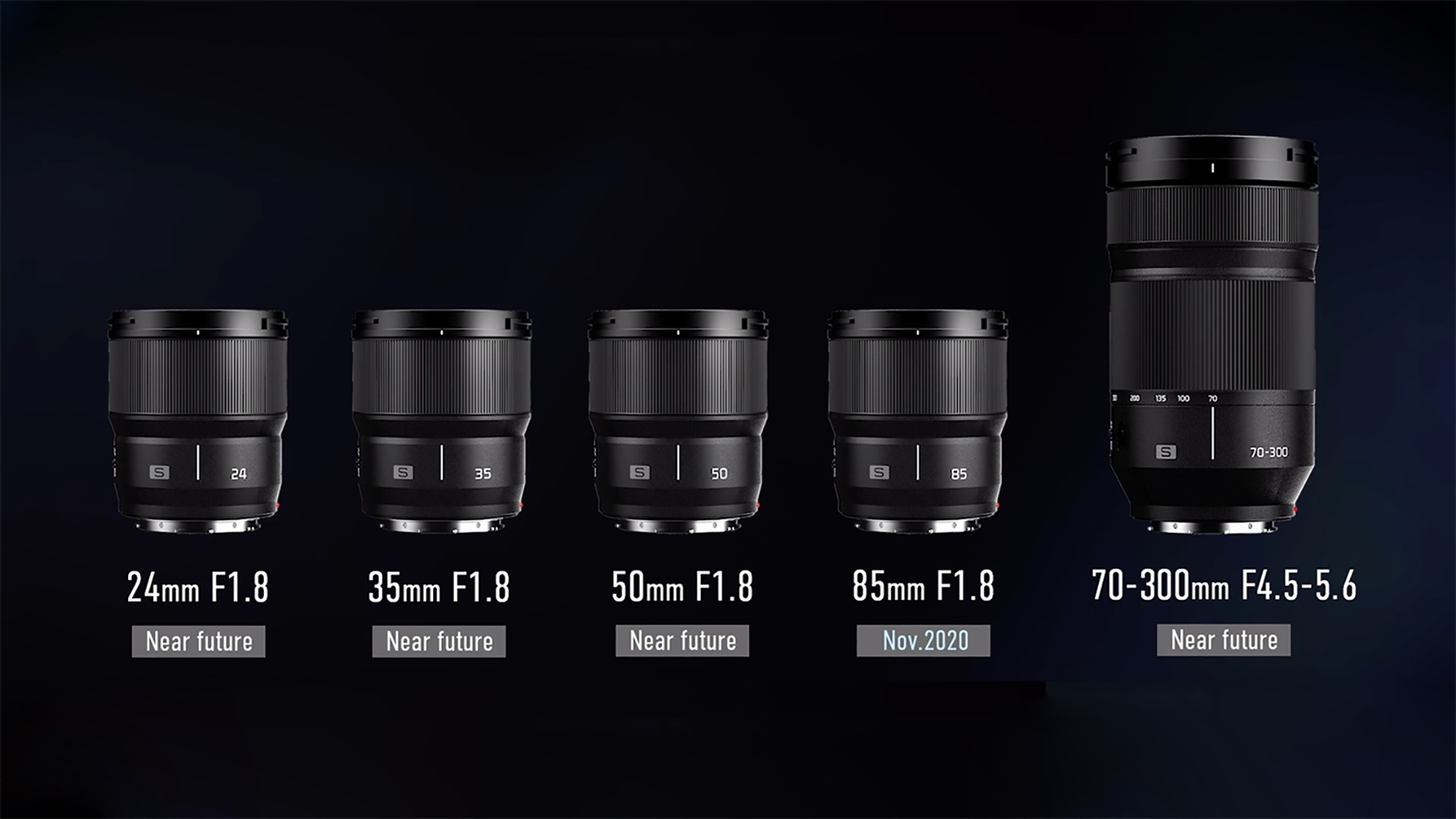 Announced new firmware
We should not forget that Panasonic has already announced a comprehensive upgrade for the Lumis S5, which will come with a new firmware during 2020.
It includes Cinema 4K video recording, RAW video output via HDMI to Atomos Ninja with 5.9K resolution in 25p, 4K50p and anamorphic 3.5K / 50p. At the same time, new functions will be added, such as Vector Scope Display, Master Pedestal Adjustment and SS / Gain Operation (SEC / ISO, ANGLE / ISO, SEC / dB) as well as support the choice between L.Monochrome S and L.Classic Neo in the menus under Photo Style .