Geir Nordby
Published

2022-09-27 - 8:00 am
If you're the kind who isn't satisfied with two channels, but also isn't content with a small, compact home cinema system with a crappy soundbar, Musical Fidelity may have the answer to your dreams with the 7-channel M6x 250.7.
If the goal is to recreate exactly the sound the filmmaker intended in the home cinema, then we're literally talking about bringing the entire cinema sound into the home. An amplifier then has to be able to supply enough power for all channels, with plenty of current surplus to cope with the massive dynamics.
Musical Fidelity claims to be able to do just that with the M6x 250.7 – a proper beast of a power amp.
Also check out
The best Denon has made
Denon has never made a better surround amplifier, than the anniversary model AVC-A110.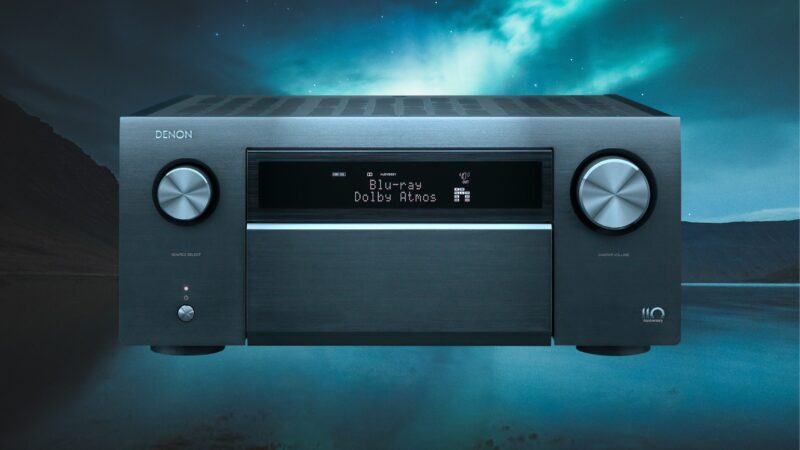 Class AB
We're not talking about Class D or digital amplification here; instead, we have two powerful but "super-quiet" toroidal transformers driving all the channels in traditional Class AB. This practice is becoming less common because the technique is not as efficient as Class D, because a considerable amount of power is lost as heat. But it's necessary to create "an abnormally wide dynamic range at high volume," Musical Fidelity says.
No fans
Although the amp can get hot, Musical Fidelity dislikes fans like the plague, and uses plenty of heat sinks instead. This method requires more material, and makes the amp heavy. In this case, we're talking about a combat weight of 32.5 kg!
To achieve the lowest possible noise floor, the M6x 250.7 has balanced XLR inputs on all channels. If your processor doesn't have that, you can use the gold-plated RCA connectors instead.
The speaker terminals support both spade and banana plugs, and of course you can use stripped cable ends.
Need even more power?
If for some reason you still feel you need more power than the M6x 250.7 can give you, each channel also has an RCA output so you can connect additional power amps. This can be handy if you want to biamp the speakers, for example.
Musical Fidelity M6x 250.7: Price and availability
The Musical Fidelity M6x 250.7 is available to order now, and costs €3,490.
Specifications:
Dimensions (WxHxD): 450 mm x 195 mm x 435 mm
Maximum power consumption: 2500 W, <0.5 W in standby
Weight: 32,5kg
Connections:
7x RCA line in
7x XLR balanced in
7x RCA line out
7x pairs of speaker terminals
1x 12 V Trigger in/out
Input level: 700mV RCA, 1.4V XLR
Output power: 7x 250W/4 ohms (Peak: 400W)
Harmonic distortion: 0.003% @100W
Frequency range: 20Hz – 20kHz (+/- 0.5dB)
Signal-to-noise ratio: 105 dB (1kHz, 200 W)