Jonas Ekelund
Published

2020-09-11 - 11:00 am
Travel speakers are becoming increasingly popular. Many have realized how sad it is that everyone sits with their mobile phones and listens to music on their own, when you can just as well as enjoy the music as a group. But there's also no room to lug around some huge beast during your holiday. Instead, one looks for small battery-powered speakers that can easily be placed in a carry-on luggage for a trip abroad, in a tote bag for a trip to the countryside, or in a backpack for a ski trip. The speakers must also be able to handle being dropped in the snow, or getting splashed with water from a pool.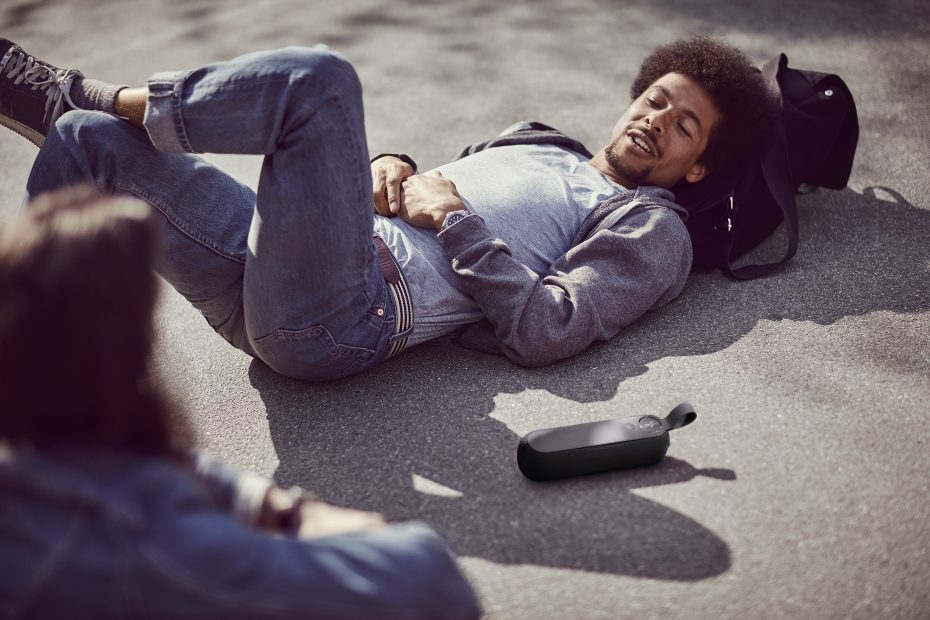 Last year, we tested luxury speakers at a higher price point. For that you get slightly bigger speakers with decent volume and a pounding bass rendition. However, they often take up more space in your luggage. This year we went the other way. We have looked for smaller, more convenient speakers that can easily fit inside a coat pocket. We have also tried to find speakers that can handle coming along on a trip and being used every day. And we've set the price limit down to half the amount, so everyone is able to afford music for a holiday.
Party atmosphere and assistants
Two trends are evident among this year's candidates. The first is that you can connect several speakers together. Either two speakers so you can get adequate stereo sound which gives a real boost indoors when they are placed near a wall. Or a so-called party mode where multiple speakers play in sync, either to spread the music throughout several rooms when you're inside, or to get the music to cover a larger area when you're outside. Unfortunately, the volume from a pocket speaker does not reach far if it is a big party.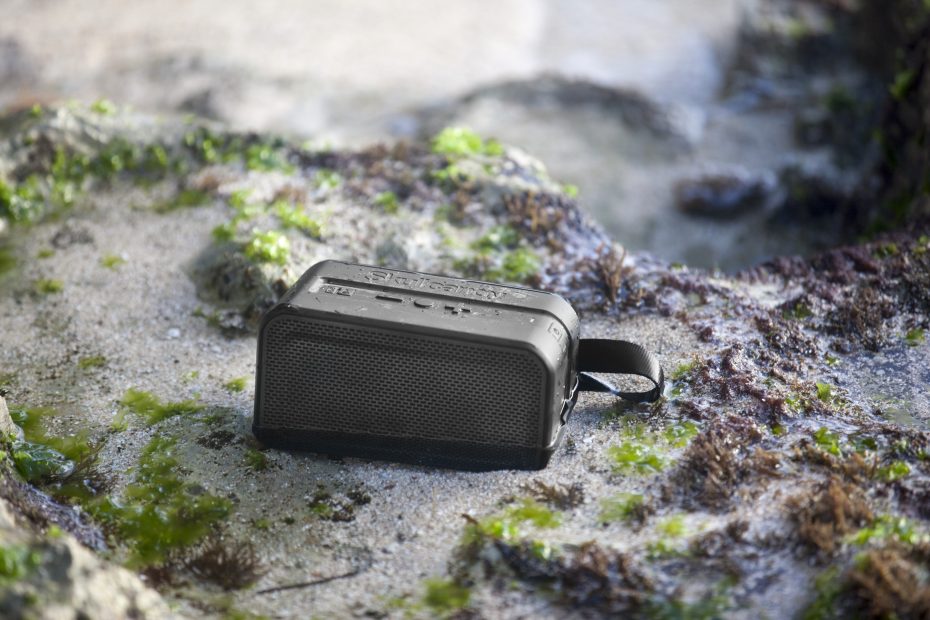 The other trend is that they have a microphone. This feature has previously allowed speakers to be used as speakerphones. This is convenient if you don't want to hold your mobile phone or if you want to host a conference call. But now it's also used to talk with voice assistants such as Apple's Siri and Google Assistant. Even if your mobile phone is packed away, you can press a button and ask about the weather, or make a web search to see who's right when there is a disagreement during a party game.
Products in this test
Libratone Too
A practical beauty
Libratone Too is easy to carry, nice to show off, and it sounds very good.
Convenient size. Excellent app. Can be paired. Very good sound quality.
Not completely waterproof. Impractical touch control. Omnidirectional audio is not always appropriate.
JBL Flip 4
Bass heavy party speakers
Perhaps Flip means that this bass heavy party speaker is giving the competitors the finger?
Can be stereo connected or operated in party modes. Sturdy and durable. Unusually powerful bass.
No possibilities of fine tuning the sound. The sound lacks finesse for more finely tuned music.
Philips BT7900
Difficult and boring
Getting the right sound is tricky, and unfortunately the disadvantages also outweigh the advantages.
Very smart carrying strap/charger cable. Supports fast charging.
Hard to find a volume that sounds good for everything. A slightly dull design. No app.
Ultimate Ears UE Wonderboom
A musical hand grenade
Wonderboom takes care of the party at the beach, in the shower and at the pool party.
Can be paired for greater sound. Long range. Good volume and sound quality.
No app for party mode. Two speakers do not imply stereo sound. No microphone.
Skullcandy Barricade XL
Powerful and it floats
Barricade XL is a party speaker with adequate bass, which floats if it falls into the water.
Good volume. Engaging sound. Can charge mobile phones. Sturdy and floats in the water.
Extremely dominant bass. Risk of resonance. On the bigger side for trips.
Bose Soundlink Micro
Convenient and easy to use
Very easy to use and bring along to the beach, but you have to compromise on sound.
Sturdy with a handy rubber strap. Microphone and voice assistants. Party mode and stereo pair.
No aux input, only wireless. Mediocre sound quality. Short battery life.
Braven Stryde
Long lasting armoured speaker
Stryde is a sturdy speaker packed with features, but the sound isn't great.
Very long battery life. Can recharge mobile phones. Good mobile app. Sturdy and practical.
Requires a special charger. Excessive bass that gives resonance. Average sound quality.
Denon Envaya Mini DSB-150BT
Updated and well-sounding
A former best buy has corrected all the errors and is now best in its class.
Nice looking for a waterproof speaker. Can be connected in a stereo pair. Excellent sound quality.
No app for audio settings. The buttons are tricky to use.
Geneva Sound Touring XS
Sober, but afraid of water
Touring XS is better suited indoors than by the pool, especially as it is also a bit low-key.
Very sober leather design in pretty colours. Excellent battery life. Easy handling.
No dust or water protection. No features whatsoever. Problematic bass.