Philips speakers are part of the Everplay series, where they focus on a strong Bluetooth connection and smart charging. In this case, they promise a Bluetooth range of up to 30 metres. And you can quickly charge the speaker if you have a QuickCharge charger, which is not included by the way. We also like the smart carrying strap that doubles as a USB cord for charging. The speaker is relatively robust, but doesn't feel as expensive or well-built as certain others.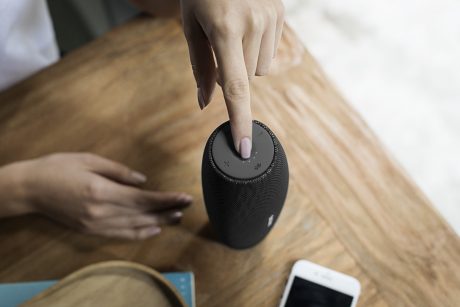 All the buttons are placed on the one short side, which is a bit impractical. It's almost like you have to lift the loudspeaker up so you can have a closer look and determine what the buttons do. By pressing the power button, a battery meter lights up. The speaker has a microphone so it can be used for calls. Unfortunately it does not support voice assistants. There is also no app for adding features, controlling the speaker, or customising the sound rendition.
What's frustrating about Everplay BT9700 is that the sound changes character depending on the volume. At low volume, it sounds flat and careful. If you go up to half, it is brought to life, and at 75%, it sounds the best. If you go higher, you lose control again. This considerably limits the enjoyment you can get from it. In its best moments, it sounds lively and engaging. In other situations, it lacks bass, while in the next song you feel that the treble is a little harsh. This is a tricky rascal.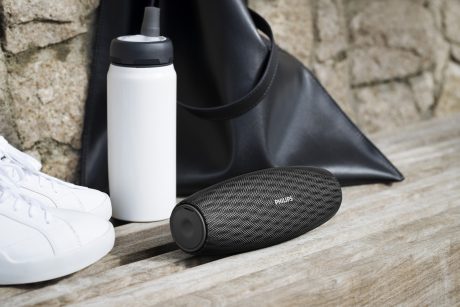 Conclusion
What makes the Philips Everplay BT7900 stand out is that you always have a charging cord with you and that it is quick to charge with the correct adapter. However, the appearance is quite dull and it is not as robust as the test winners. It functions as a speakerphone, but doesn't support voice assistants, and there is no app. The most disappointing, however, is that it is difficult to find an audio volume that suits all situations and at the same time sounds good. There are better options out there.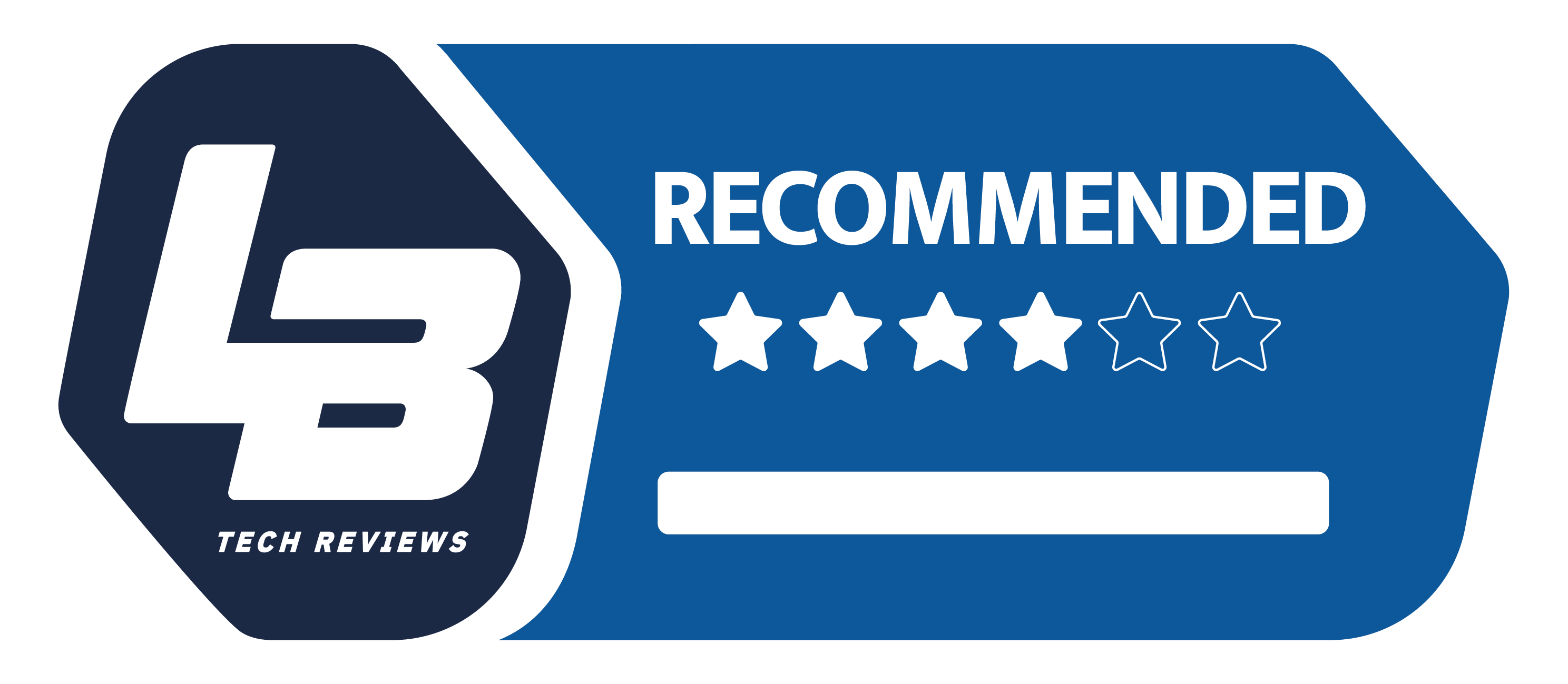 Basic
We think
Very smart carrying strap/charger cable. Supports fast charging.
Hard to find a volume that sounds good for everything. A slightly dull design. No app.