Peter Gotschalk
Published

2020-06-26 - 1:23 pm
Gorgeous screen with high resolution. In addition to the design and build quality from the top shelf, it has excellent sound.
Battery life is mediocre, as is performance. Huawei uses old technology for memory, and simply does not get enough out of the other specifications.
Specifications
Processor: 1.8 GHz Intel Core i7-10510U quad-core
Screen: 13.9 "LTPS 3K touch screen (3000 x 2000), 260 ppi
Memory: 16 GB LPDDR3 RAM / 1 TB SSD storage
Graphics: NVIDIA GeForce MX250
Operating system: Microsoft Windows 10 Pro, 64 bit
Dimensions and weight: 304 x 14.6 x 217 mm / 1.33 kg
Battery: 56 Wh
Other: 1 Mp webcam, Wi-Fi 5, Bluetooth 5.0, NFC, 2 x USB-C, USB 3.0, 3.5 mm minijack, fingerprint reader
Web: https://consumer.huawei.com/no/
The Huawei MateBook premium series of laptops was unveiled for the first time in 2016, in conjunction with this year's Mobile World Congress in Barcelona. After that came the MateBook X, and then in 2018 Huawei launched the popular Huawei MateBook X Pro, which our reviewer gave six stars in Lyd & Bilde's special recommendation.
But despite the product's popularity, the 2019 successor did not hit the market in Norway. It's only with the 2020 model MateBook X Pro that Huawei is back in stores with a premium laptop that can compete with competitors such as Apple's latest 13 "MacBook Pro or Dell XPS 13.
Appearance and construction
Compared to its predecessors, this year's edition of the Huawei MateBook X Pro has not changed a bit in terms of design and materials. Just like the Microsoft Surface Laptop 3, the MateBook X Pro comes as always with the next square 3: 2 screen format. But beyond its not-so-elongated form factor, Huawei's latest ultra-portable looks at first glance like a newer MacBook Pro, including sleek design, aluminum body and top-shelf build quality. Again just like its predecessors.
A nice design detail is that the web camera has been moved down to a button on the keyboard, which should reassure the type of users who would otherwise have put a piece of black tape over the camera hole in the screen. In addition, the touchpad is large and comfortable to work with.
On the left side are two USB-C ports, while there is room for a USB-A port on the right side. An adapter with HDMI output and an extra USB port are included with the purchase free of charge. On the other hand, the MateBook X Pro unfortunately comes without a card reader.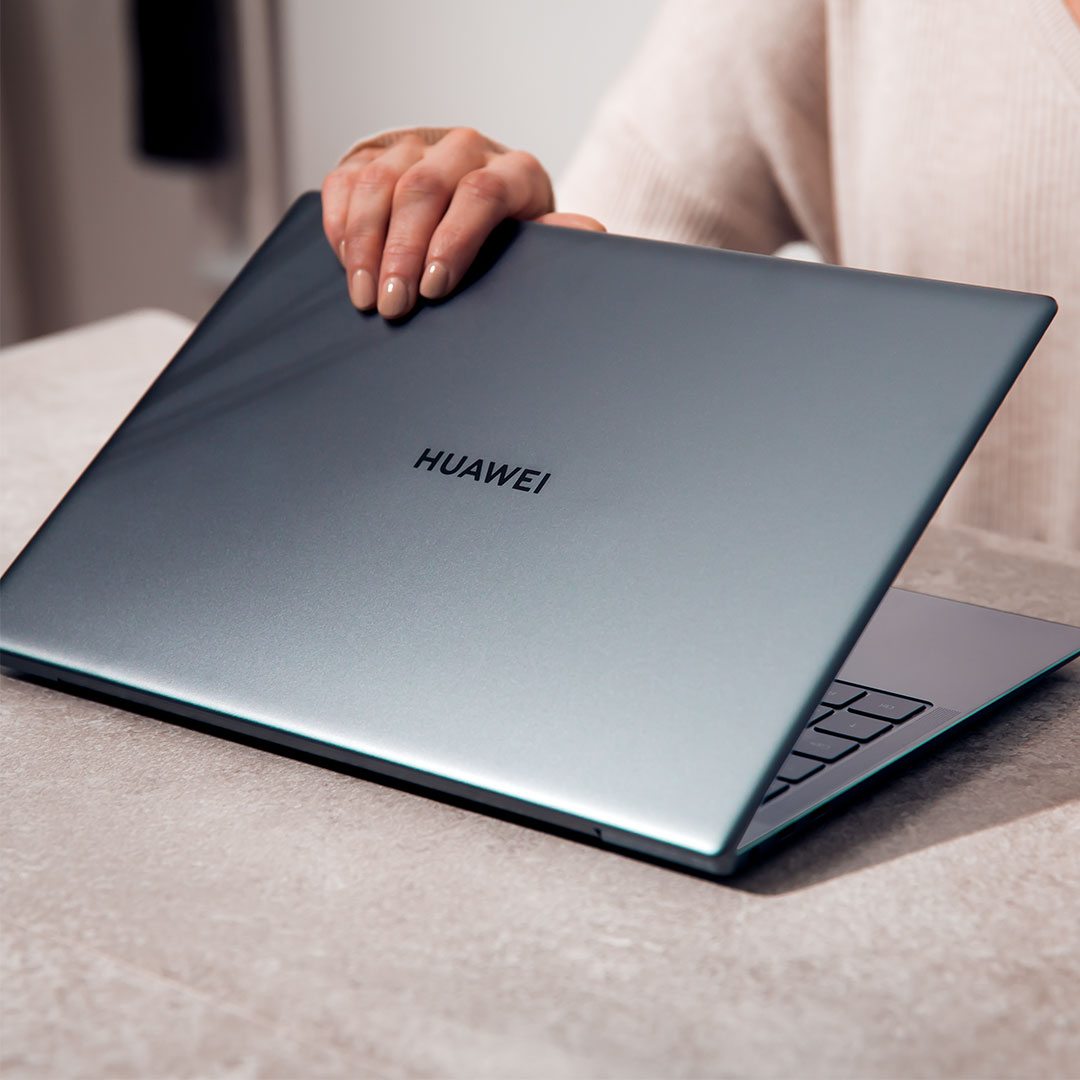 Screen and sound
The biggest advantage of the Huawei Matebook X Pro is without a doubt the great 3K screen, which has not changed since the first MateBook x Pro model from 2018.
As mentioned, the screen comes in the slightly unusual 3: 2 format, which can be especially advantageous when looking at websites in the browser or working in classic productivity tools such as Word and Excel, while experiencing black bars and getting a little further away from the cinema feeling. on Netflix and YouTube.
The screen is sharp and offers excellent contrast. On the other hand, the brightness could well have been better.
The edge around the screen is very narrow, and thus you get a visibly larger working area than on a large part of competing machines in the same price range, not least the latest MacBook Pro.
The stereo speakers are located on each side of the keyboard. They play loud and clear, and the machine also comes with Dolby Atmos certification, so there is nothing worth complaining about in the audio department.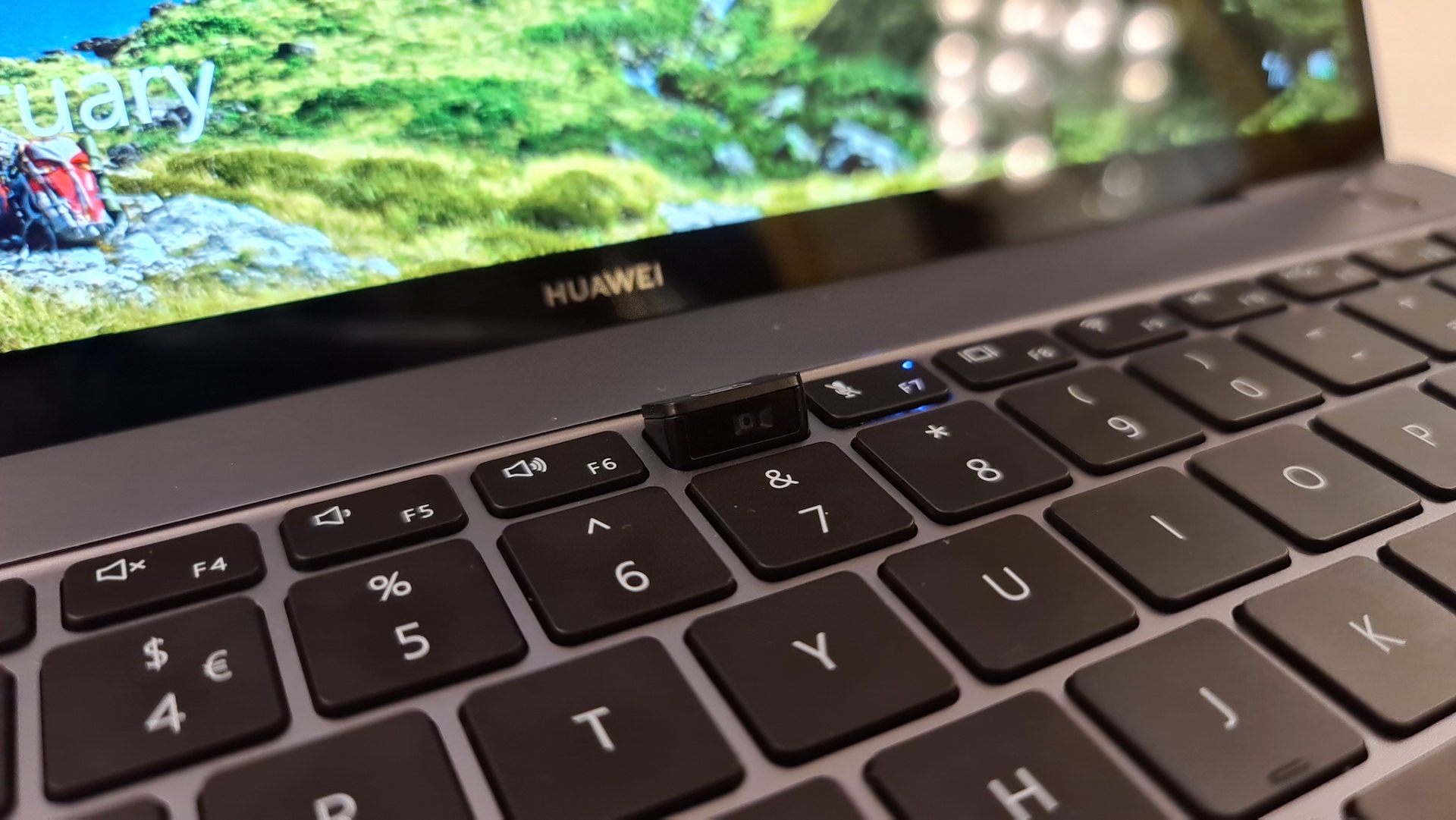 Performance and features
But if you have to complain about something, it must be that the MateBook X Pro, despite its high price and its excellent specifications on paper, performs worse than expected.
In benchmark tests, it has to be beaten in almost all categories of much cheaper competitors – such as the Acer Swift 5 and HP Specter x360 13 – and in everyday use the experience is not much better. Of course, the machine handles most common tasks without problems, but as soon as it comes to heavier tasks – such as photo or video editing – it is as if the MateBook X Pro loses its breath.
This is very strange since our test copy comes with a 10th generation Intel Core i7 processor and Nvidia GeForce MX250 GPU to support graphical calculations. But one explanation may be that Huawei has chosen to save on the built-in memory. The machine comes with 16 gigabytes of RAM – Huawei has unfortunately only chosen the less power-consuming, but in return slower, LPDDR3 type, which weakens the machines' overall performance.
On the other hand, this power-hungry memory does not work wonders for battery life, which is largely equivalent to what competitors in the same price range can perform. In addition, the machine very easily becomes too hot when pressed. Irritating!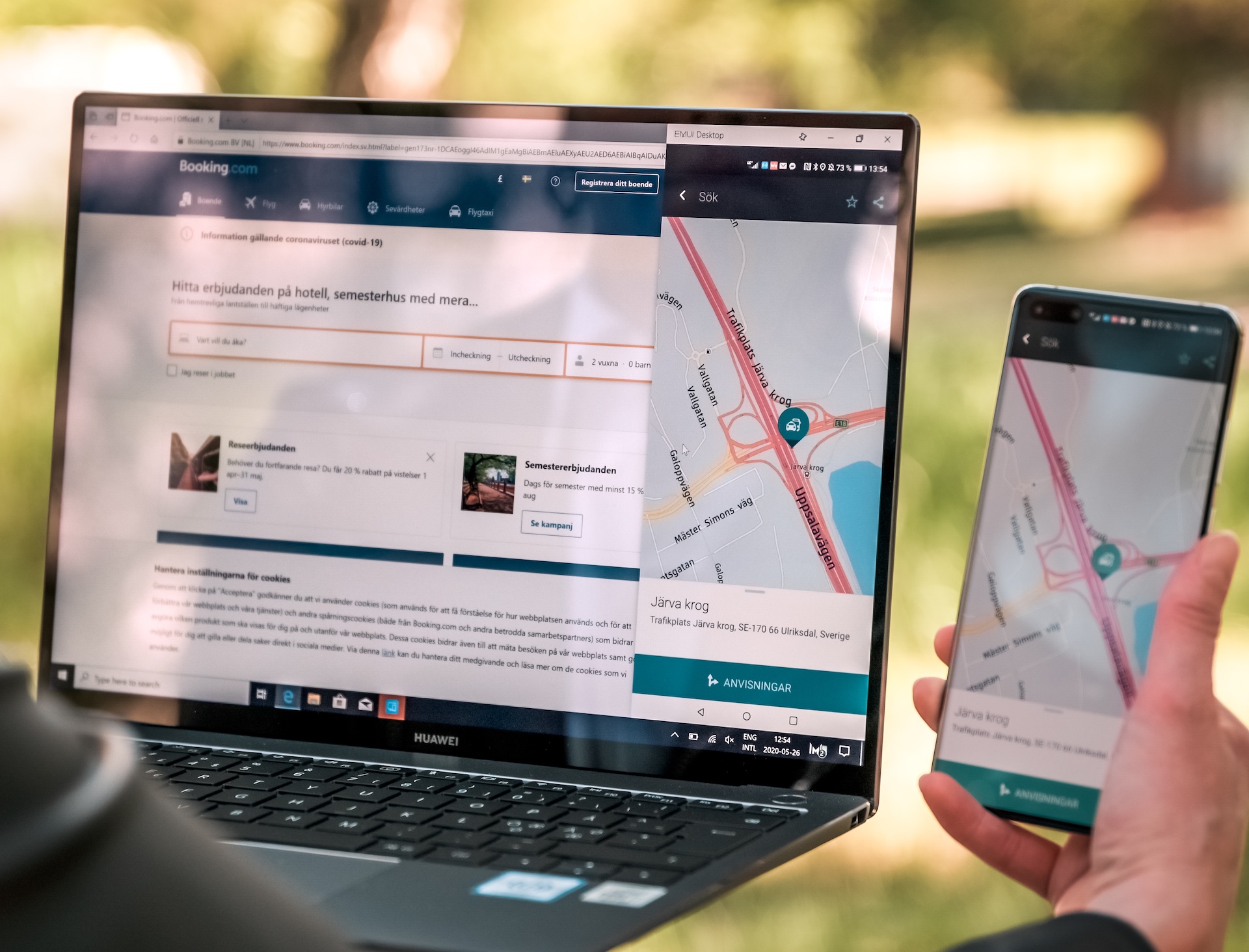 Conclusion
There's no doubt that Huawei would like the MateBook X Pro to be a type of Windows 10 alternative to Apple's MacBook Pro. The Chinese company will hardly admit it publicly, but you can only look at the design and naming of the machines if in doubt.
And back in 2018, the comparison was not unreasonable either. The problem is that the 2020 edition of the Huawei MateBook X Pro has not changed a bit since 2018. Only the processor and graphics card have been updated, but Huawei simply does not get enough out of it, quite the contrary.
Therefore, you get more for your money when it comes to pure performance by investing in a Windows machine from another manufacturer, such as Acer, Dell or HP. However, if performance is not the most important thing, we can still recommend the Huawei MateBook X Pro, because when it comes to design, sound and screen, among other things, the Chinese laptop is still among the best on the market.