Geir Nordby
Published

2020-07-05 - 9:04 am
Sharp images, excellent color calibration out of the box, and even brightness across the screen. Among the fastest response time for IPS panels. Built-in sound.
Backlight with global dimming works poorly with HDR, where the brightness goes up and down from scene to scene, and also is generally dark and blast. The 60 Hz refresh rate is less suitable for gaming, and the table stand does not have a horizontal angle or the option of portrait mode.
Specifications
Size: 32 "
Panel type: IPS
Resolution: 3840 × 2160
HDR: Yes (HDRi)
Response time: 5 ms
Update speed: 60 Hz
Contrast ratio / brightness: 1000: 1/350 (400 HDR) cd / m²
Sync: AMD FreeSync
Connectivity: DisplayPort 1.4, 2 x HDMI 2.0, USB C, 3.5 mm headphones
Dimensions / weight: 52.3 x 72.7 x 20.4 cm / 8.1 kg
Web: benq.eu
If you are among the many who have recently spent a lot of time in the home office, then you may have noticed that your screen is too small or too bad? When you work for a long time in a row, and not least sit a lot in video conferences, the screen should be both quite large and definitely sharp! And if you are going to use it for something other than web browsing and word processing, then it must also be color neutral.
With the large 32-inch PC screen BenQ EW3280U, BenQ has made an honest attempt to create a screen that suits "everyone".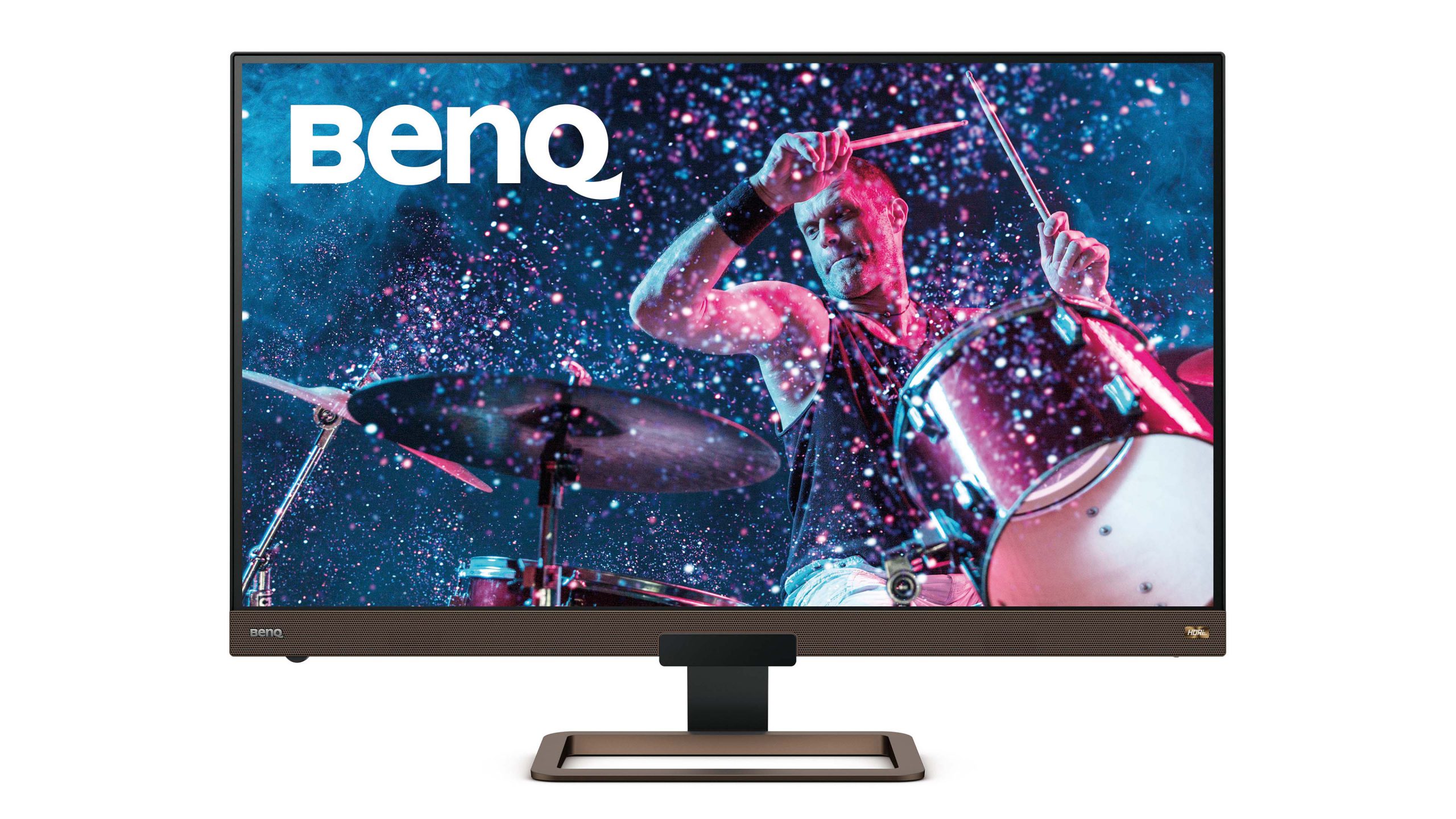 Ultra HD
BenQ EW3280 has Ultra HD resolution (3840 x 2160). The overall size of the screen is smaller than other 32-inch, thanks to the exceptionally thin frame. Larger image in smaller space is never wrong! The look is also otherwise a bit special, with details in rustic bronze engraving. Both the speaker grill and the table stand have this color.
The table stand itself is a bit simple, with only a vertical angle (-5˚ – 15˚). You can not rotate the screen horizontally, nor turn the screen to portrait mode, which some photographers will prefer. On the other hand, standard VEISA mounts fit to the back, so you can buy a stand according to your own needs if they apply.
The screen uses IPS panel, which is known for good viewing angle and even, good colors. And since the screen has both HDMI inputs and a built-in soundbar – which provides perfectly decent sound and even has a dedicated bass element – it can strictly also function as a small TV. BenQ must have thought of this, when they provided it with a remote control.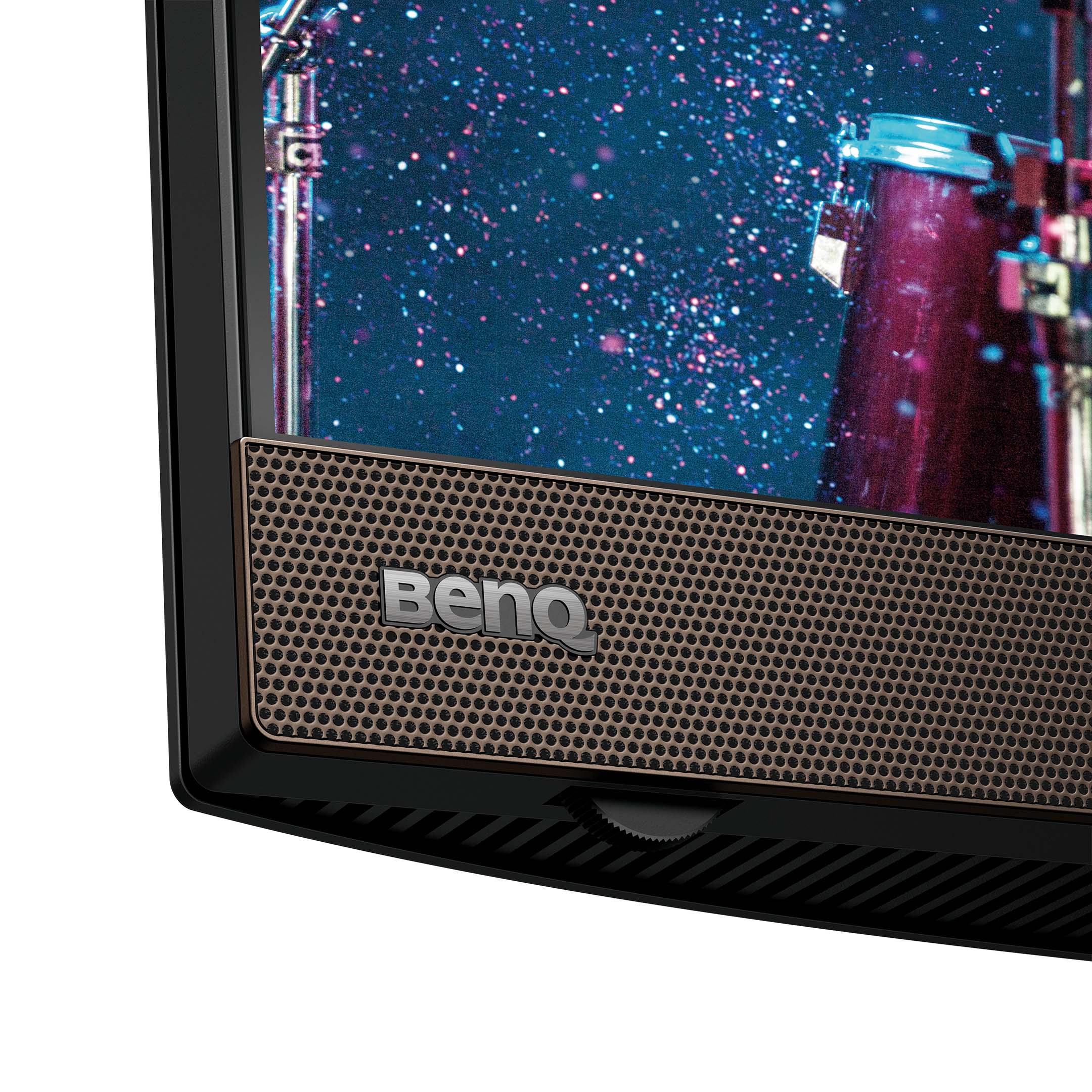 Correct colors
BenQ is concerned that their image products should have the correct colors out of the box, and this also applies to the EW3280U. This means that you have a good overview of the colors of your photos and videos, even without investing in measuring tools. Well, almost, because it's still possible to do even better. There will always be small variables from unit to unit, and the colors will also be able to change somewhat over time.
BenQ has stated the brightness of the monitor to be 350 candelas per. square meters, also known as Lux.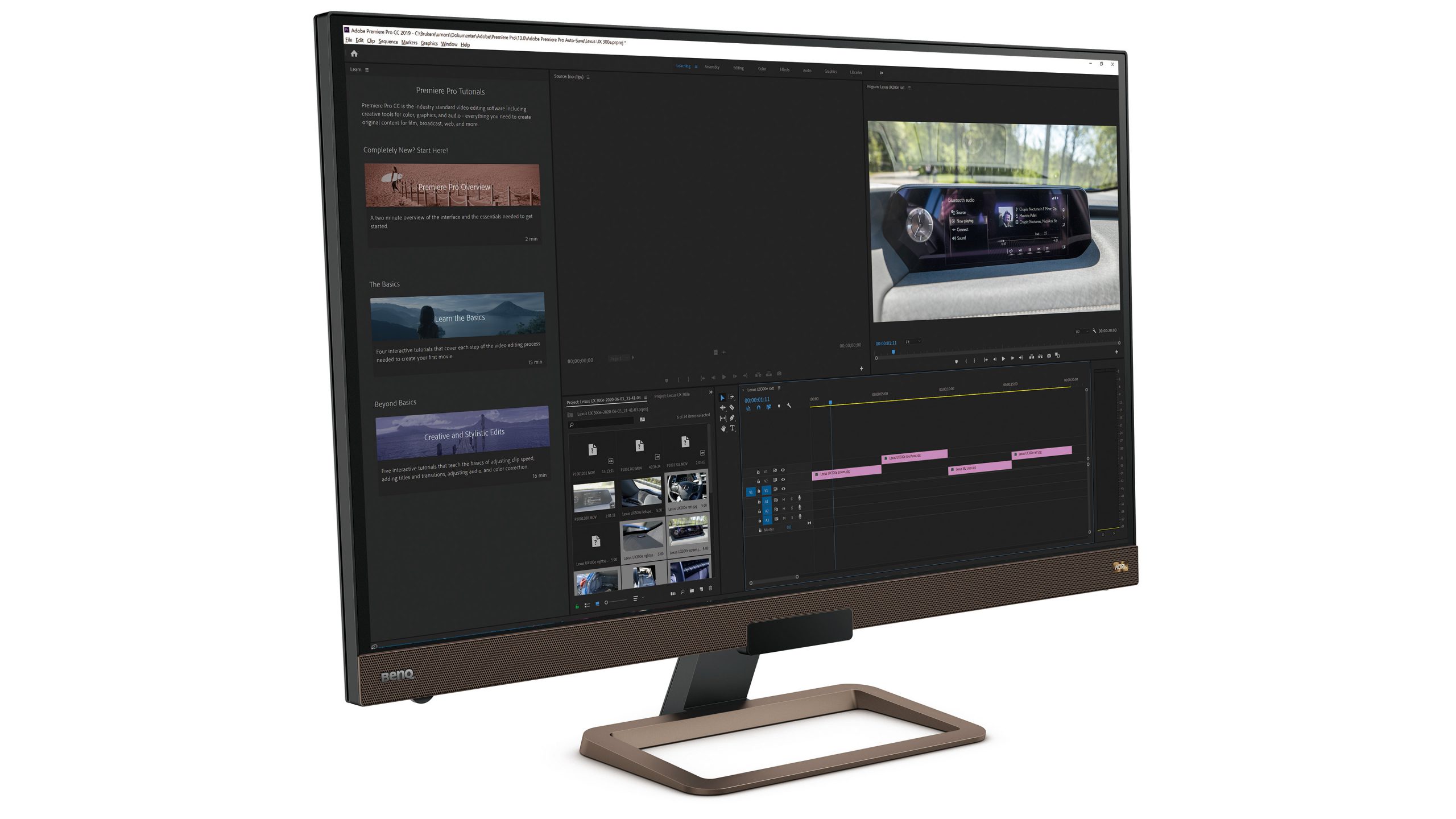 HDR
BenQ has its own HDR technology they call HDRi – where the i stands for intelligent. This should compensate for weaknesses in a screen that is actually too dim to work particularly well with HDR content. 400 Lux (DisplayHDR 400) is the absolute minimum requirement set by VESA, and BenQ actually claims to be able to achieve a peak brightness on this when HDR is activated. But it is still in the faintest layer, and HDRi will then better analyze each scene and determine the general brightness based on this.
Picture Modes
There are five different picture modes to choose from, but if you are unsure, leave it in Standard mode. It has close to neutral white balance, where where 6500K is neutral color temperature, I measured it to 6800K with the measuring tool X-rite i1 Display Pro, and it is also among the brightest modes. You can choose the Rec.709 mode instead, which has an even closer neutral white balance (6680K), but at the expense of a rather pale brightness. It works in the evening or if you are sitting in a dark room, but otherwise I would use Standard.
If you have a calibration tool, you can switch to User mode and calibrate this.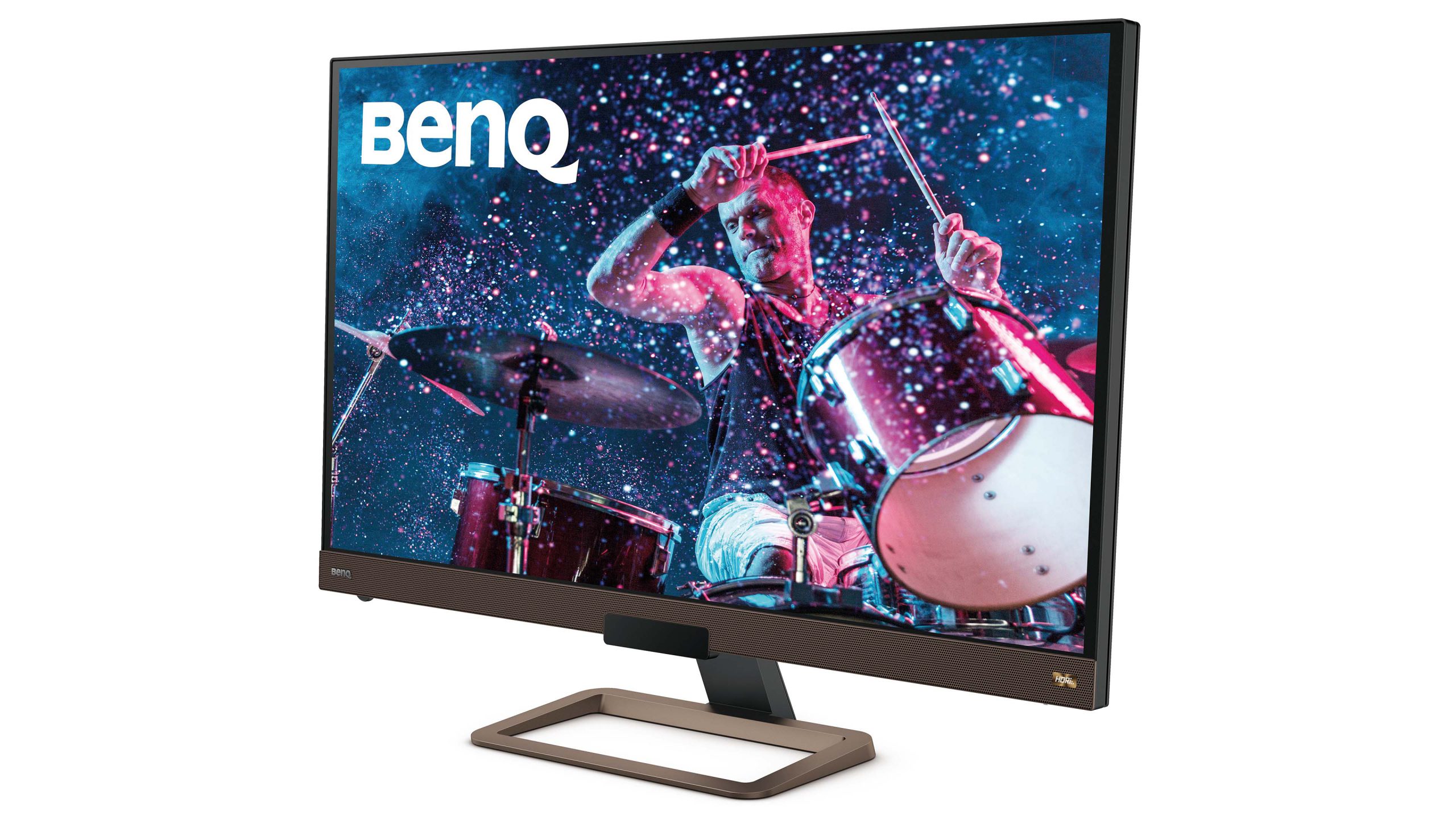 Brightness
BenQ claims a brightness of 350 Lux, which is perfectly fine for a PC monitor. But out of the box, with 50% contrast, the test specimen gave only 230 Lux, which is a bit too blast. Fortunately, you can adjust up to 60 percent without it burning out in white, and then we look at the 340 Lux, which I am happy with for normal use.
Great image quality
With standard dynamic range (SDR), the BenQ EW3280U has a really good image quality. The colors are neutral, and also even across the screen. The image is really razor sharp, as you can clearly see in word processing and in general web browsing and. There are no color bleeds to be seen.
Set up next to my own BenQ PV3200, which also measures 32 inches, the picture is very similar between the two. It is difficult to see the difference, and even more difficult if you run them through calibration. And that's great, because the PV3200PT is really good and costs 50 percent more. It also does not have built-in audio or HDR.
It should be said that the black level is somewhat limited, as on almost all PC screens. The contrast is set to 1000: 1, which is quite common. And that's why I personally would never use a computer monitor like a TV. Film does not pop out properly, it does not pop. And dark movies are a rather flat experience.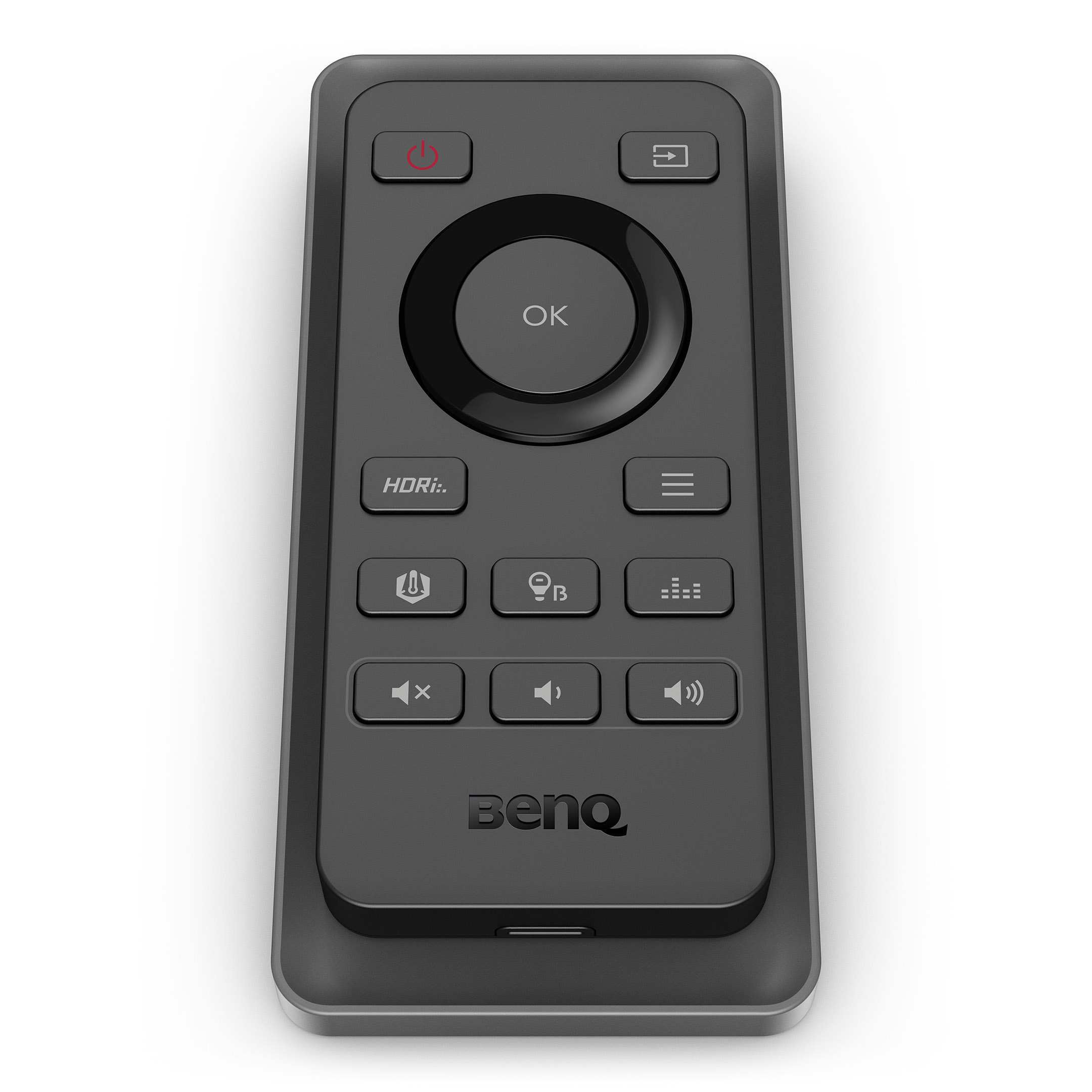 HDR
Terminator: Dark Fate in Ultra HD is a tough movie, and the dark opening scenes set the mood. But where the black level is deep and dark, but at the same time detailed on the best TV screens, it will be too blast here.
When you enable HDR in Windows 10, you would think it would get better. But rather the opposite. Because the screen is so dim, the overall brightness is dimmed to accommodate the brightest HDR effects. Furthermore, the screen does not have dynamic dimming of the backlight, which is necessary for a good HDR experience.
To try to compensate for the lack of light, the screen's intelligent image processing works intensely to adjust up and down the entire light on the screen, according to the content of the scenes. With the result that you see that the light is adjusted up and down all the time. This function can also not be turned off in HDR mode, in fact you can not make any settings at all in HDR. You have to take what you get. I end up turning off HDR. Which is a shame, because with HDR you get a deeper color reproduction, and the EW3280U actually manages to reproduce as much as 95 percent of the expanded DCI-P3 color space. But then HDR must be activated. Something I do not want to do.
What about games?
Because the BenQ screen is really good for both image and video processing, and of course also web surfing and text communication. The refresh rate of 60 is also just fine for all this.
Hardcore players will probably still not have this screen on the list. Heavy action games require 120 Hz, not to mention 144 Hz. Preferably also dynamic screen frequency, where the screen can automatically adjust to the content. This screen is therefore not very suitable.
Furthermore, the panel is of the IPS type. This has the advantage of better image quality than TN technology, but at the expense of more image processing and thus longer response time. Admittedly, the EW3280U has the lowest response time within the IPS segment, with only 5 ms. Which is so fast that it is perceived as immediate. In comparison, TN panel has a response time as fast as 1 ms or even below. But it is still the moderate refresh rate that is the deal breaker for serious gamers.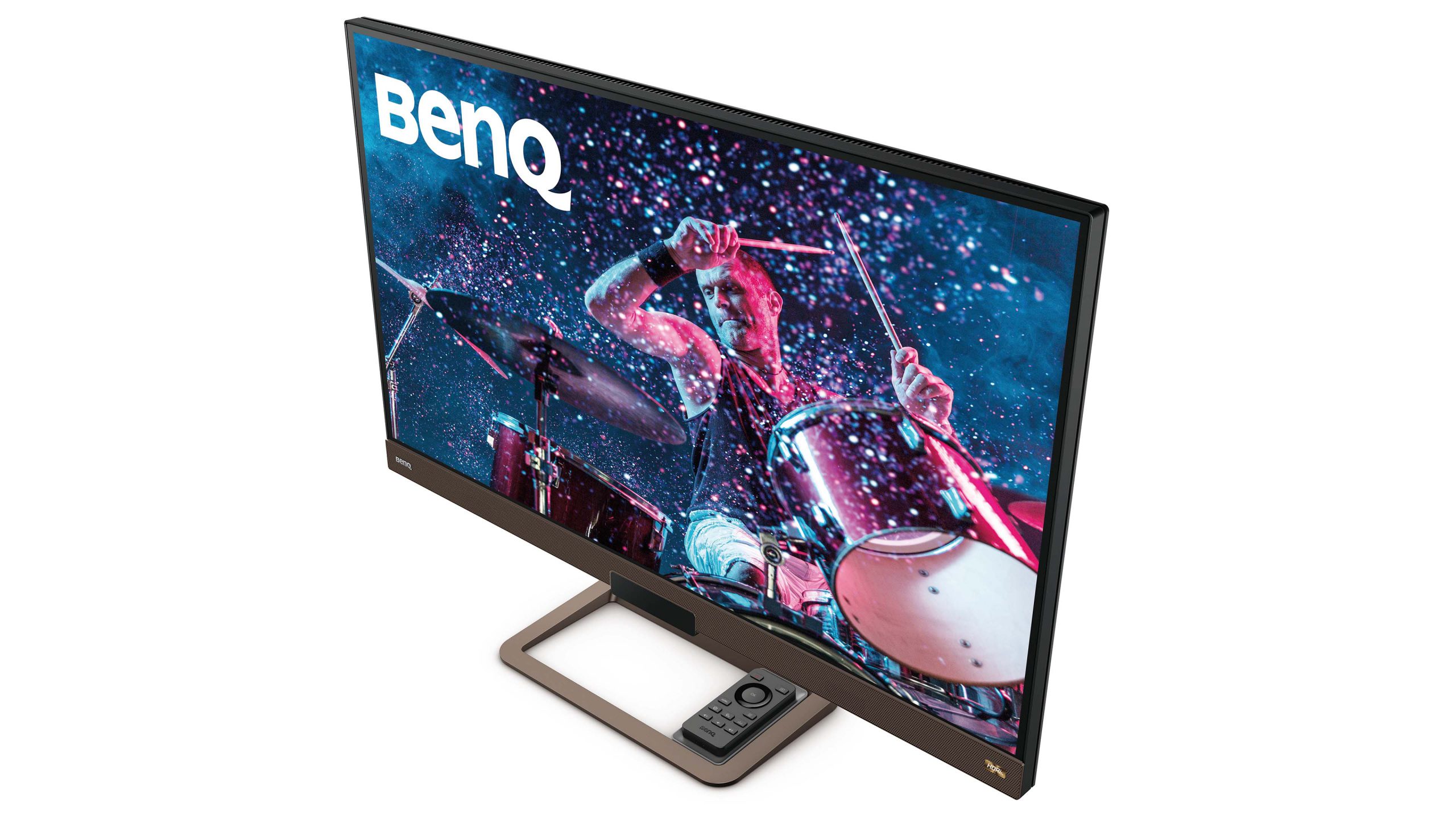 Conclusion
BenQ EW3280U is a large, sharp and good PC screen in the premium segment. It has very good colors out of the box, and even and beautiful pictures with neutral colors. This makes it ideal for image processing and video editing, you can trust that what you see is what you get.
We have to give features for an unusable HDR, since the screen does not have local dimming and thus constantly stands and adjusts the brightness of the entire screen. This becomes annoying, and the image is also generally too dark to enjoy HDR content. It is also not possible to make any image settings in HDR, nor turn off the so-called intelligent technology that adjusts the HDR brightness continuously. We therefore recommend turning off HDR on this.
Otherwise, we could have imagined some USB inputs and a memory card reader in the screen, but at this price it has to keep the image quality excellent (in SDR mode).