Acer ConceptD CP7 Review:
If you are looking for a completely straight 27-inch PC screen with 4K resolution, you will find a lot of good under 500 bucks. Also if you set requirements for it to be used for gaming. But what if you have higher requirements?
My own requirements for PC monitors have grown since I bought a professional camera. When I bought the Panasonic Lumix GH5 system camera, I realized that I needed something real, and fell for the BenQ PV3200PT – a 32-inch 4K screen with very good color reproduction and approved calibration out of the box. It's still my main screen, and I have to say I'm mostly pretty happy.
But since then I have upgraded the camera front to the Panasonic Lumix S1H, and with that realized that I need something even bigger. Not least because I have also been given the responsibility to edit most of the videos we produce for our website. For that I now need a proper HDR monitor! Exactly HDR is missing on the BenQ screen, which is also not of the brightest kind.
I have lifted some stones, and found a slightly cool screen in the affordable BenQ EW3280U. But the HDR effects work poorly, because it has both poor brightness, but also because it uses global dimming – that is, the entire black level goes up and down with the light content of the film. Tiresome to look at, and useless for editing.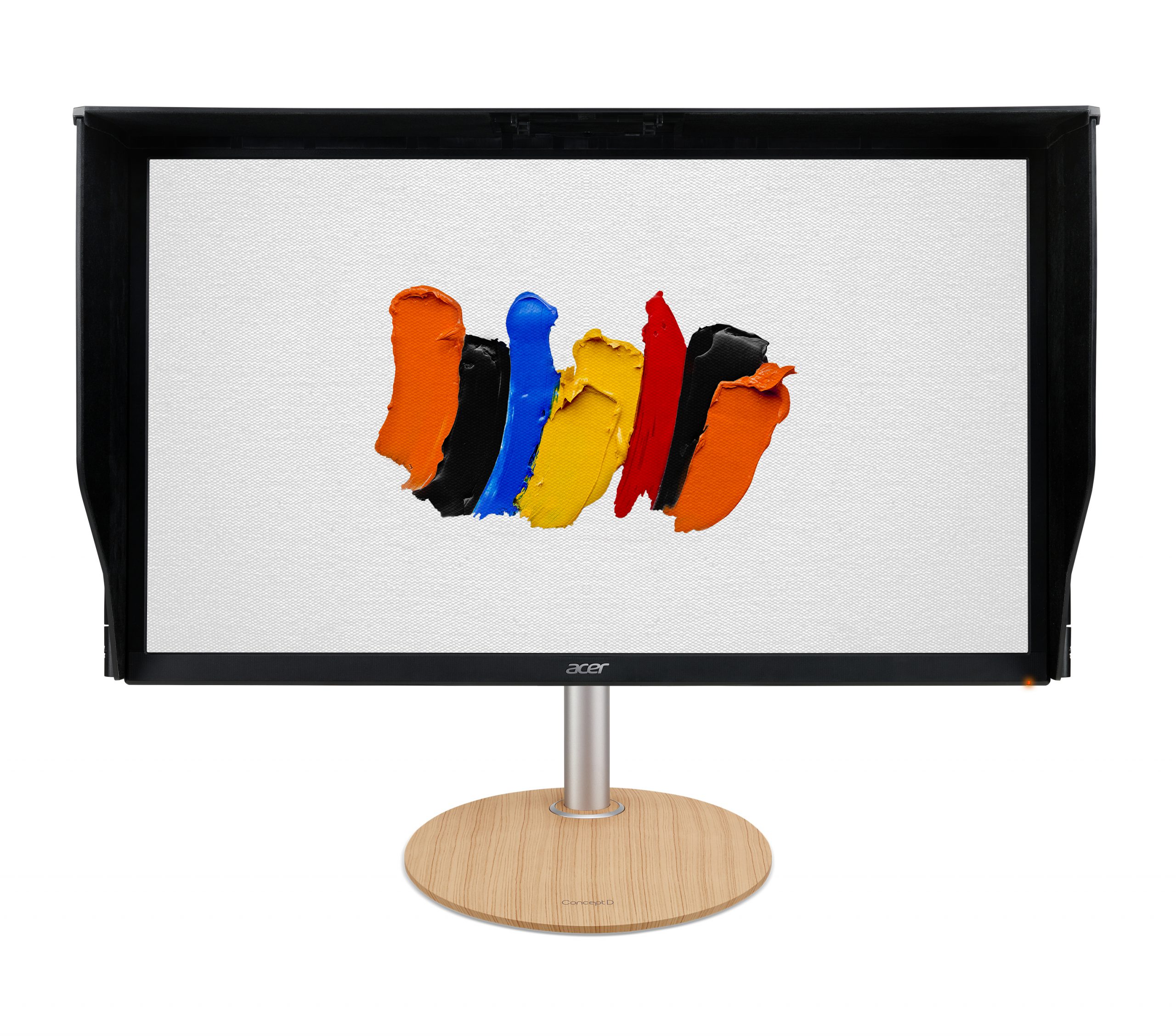 ConceptD – beautiful and affordable equipment for professionals
Nope, we have to up the price, and tit has now landed on Acer ConceptD CP7. A little smaller, 27 inches, but with everything I'm looking for otherwise. Including high brightness, HDR and local dimming. And with professional color reproduction.
The entire Acer ConceptD series is primarily designed for professional, creative users who want an alternative to the Mac. The 27-inch ConceptD CP7, which also goes by the less sexy name CP7271K P, is therefore mainly aimed at video producers, image processors and graphic designers.
This is a target group with high demands on quality all the way, and the most important quality is that the color reproduction is even and correct. The ConceptD CP7 is claimed to cover 99 percent of the Adobe RGB color space, and as much as 93% of the even larger DCI-P3 color space used for the highest quality professional film.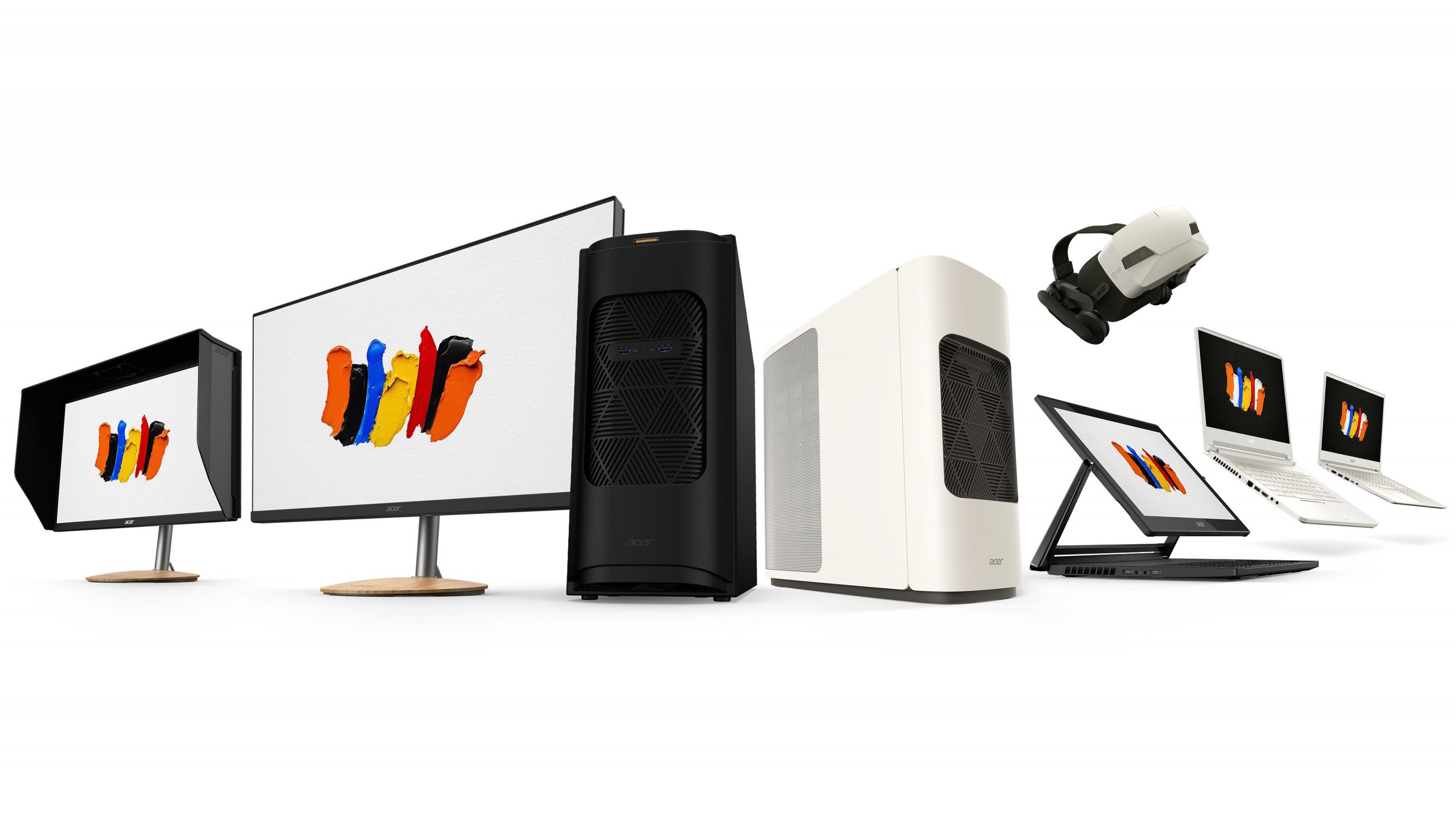 4K and HDR
Professionals also do not accept any worse resolution than Ultra HD, and ConceptD CP7 boasts 4K (3840 x 2160). On a 27-inch, the images then become really razor sharp, so much so that I could actually wish it was a bit bigger – for example 32 inches.
To put the finishing touches, the monitor supports high dynamic range (HDR) according to the strictest VESA specification. Namely DisplayHDR 1000. This means that it has over 1000 nits (cd / m²) brightness to boast of HDR effects, where many other screens have less than half of this.
Content without HDR effects is displayed with a maximum of 600 nits, according to the specifications. This is also very bright, I myself work on a monitor with 350 nits and find this in most situations too bright. But not for video, then I would like all the brightness I can get.
The contrast is set to 1000: 1, which is the same as almost all other data monitors. It may seem strange if you are used to watching the specifications on TVs, but since a data processor rarely sits in a completely dark room, brightness, colors and sharpness are more important than absolute black. But it is not unimportant, and I would like to see a larger selection of OLED screens on the market eventually, in this price range. Admittedly, these require that you take precautions with regard to burning.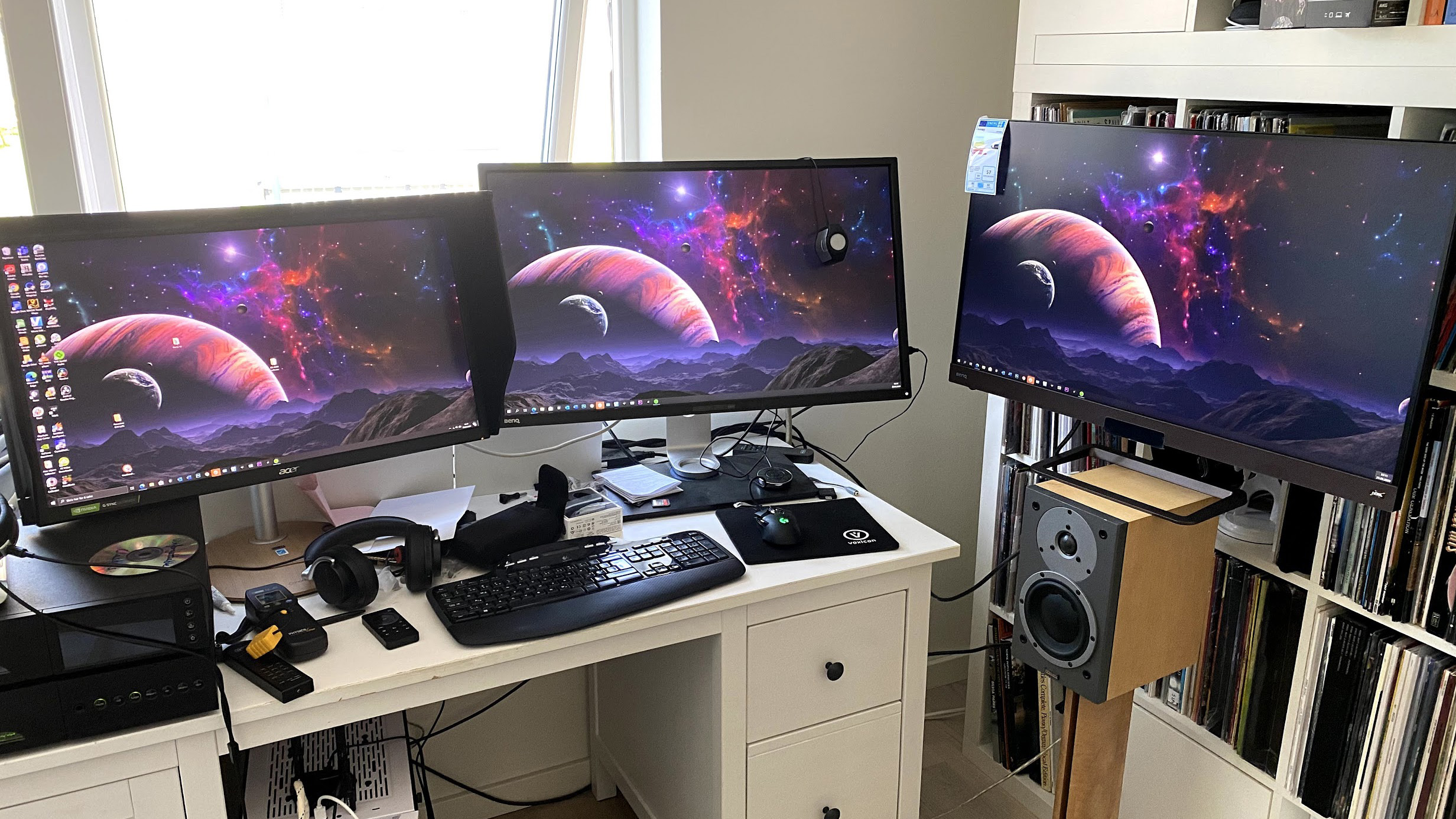 G-SYNC = Predator X27?
ConceptD CP7 is aimed at professional users, but is not marketed as a gaming screen. Then it may seem strange that it is G-SYNC certified. This is a certification from Nvidia that says that the screen is suitable for gaming. This certification costs money.
G-SYNC requires a vanishingly low image delay (input layer), which in the case of ConceptD CP7 is at a low 4 ms. Which I think is the lowest we have seen on an IPS panel like here. It also means that the screen supports variable frame rate, which is important so as not to cause annoying tearing of the image during panning.
But this is not particularly important outside the gaming environment. In fact, I would argue that neither graphic designers nor filmmakers need a screen frequency higher than 60 Hz, and at least not pay for a G-SYNC certification.
There are several reviewers of the ConceptD CP7 who wonder if it is not simply the gaming screen Predator X27 in a slightly different look, only with an even stricter color calibration out of the box, and put on a nice foot in wood laminate. And, yes, looking at the specifications can definitely build on the speculation. They are by all sun marks identical.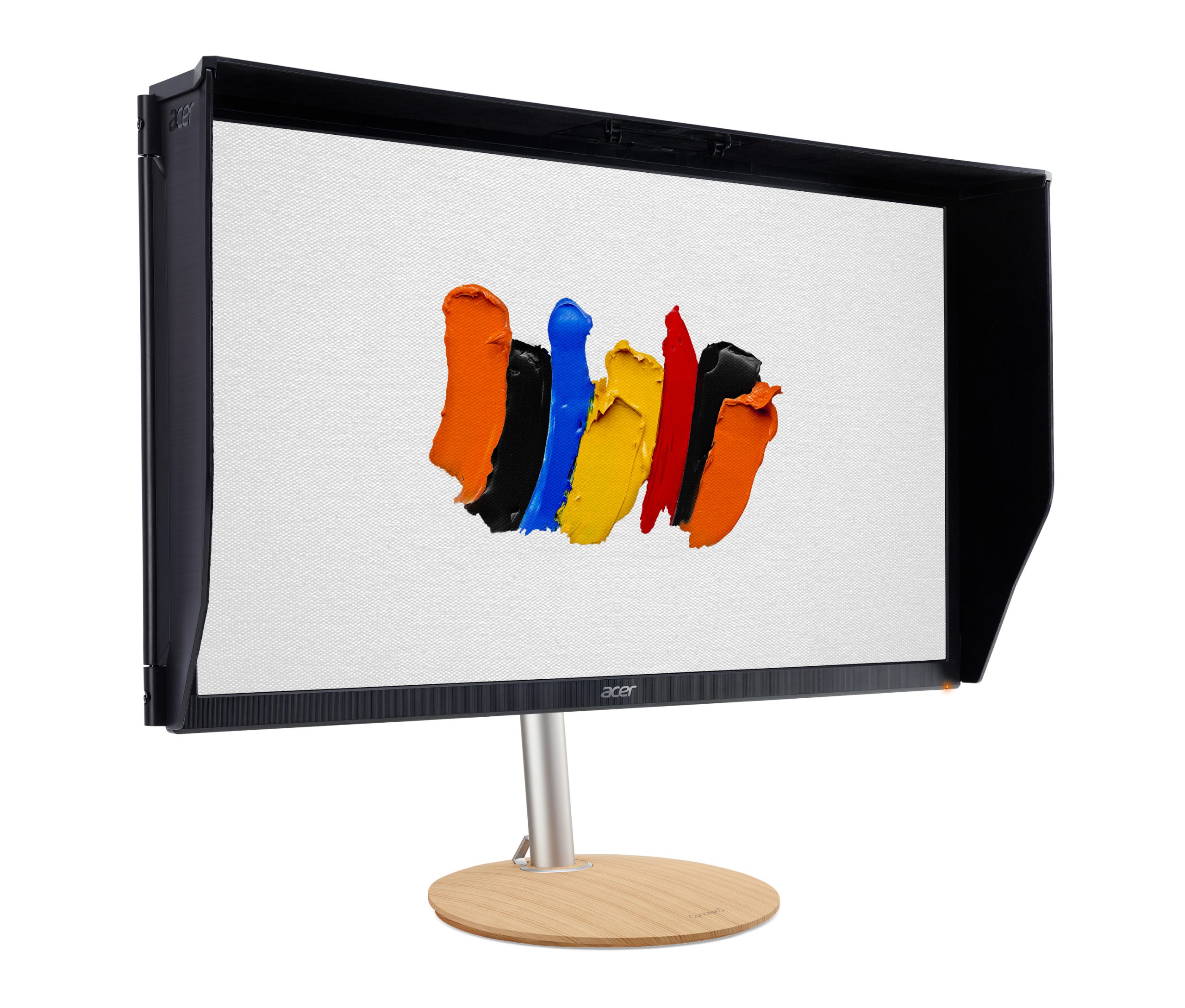 Execution and connections
When it comes to workmanship and sense of quality, there is very little to complain about on the Concept CP7. From the light screens on the sides that block out sunlight (do not need to be put on), to the nice round table stand in aluminum, with the said foot in wood laminate that puts the finishing touches on the visual. It would be almost too bad to attach this to a third-party VESA stand, but if you need to be able to swing the screen or turn it to portrait mode, then you need another stand. Here you only get angled vertically.
In addition to both DisplayPort 1.4 and HDMI 2.0 connections, there are four USB ports of the fastest 3.1 type and a SuperSpeed USB-B for connection to the PC. But there is no memory card reader, which is a bit strange, for a screen aimed at graphics.
Another thing I miss is the USB C connection, for people who want to use the screen with a laptop, and who want both video signal and charging of the computer through the same cable.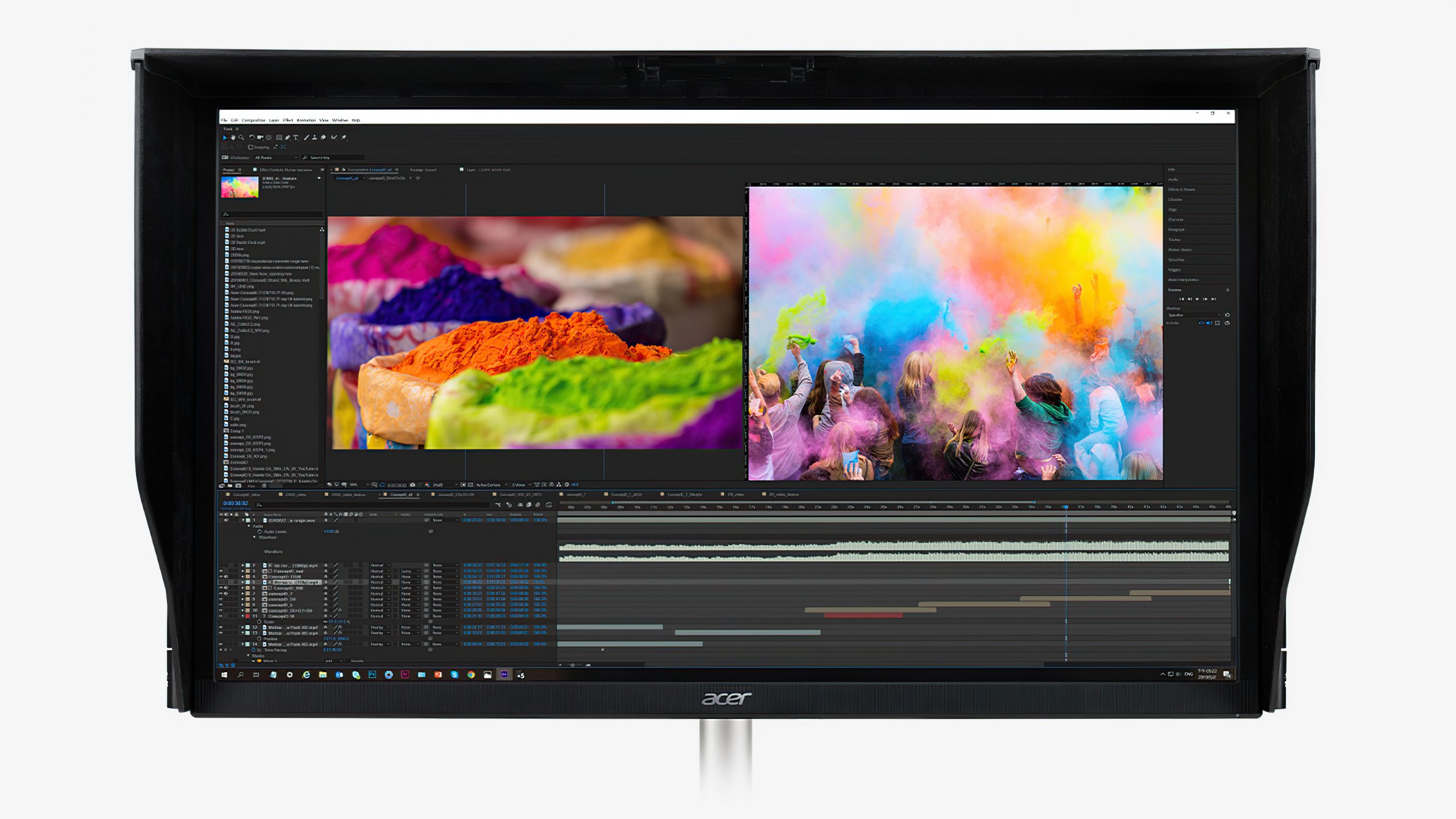 The image quality
Right out of the box, the screen looks very good. The brightness is clearly stronger than that of my own BenQ PV3200PT, with more bang in the pictures. The screen also withstands fine adjustment in brightness, so if you calibrate it down to 100 nits to work with graphics for print, then it works fine for that and.
The white balance is straight out of the box, but the colors are somewhat oversaturated and gaudy. For example, you see on a lawn that there is a lack of shades of green, and the pictures are generally a bit exaggerated. It's also a little too much blue, regardless of color mode. If you take image quality seriously, and you probably do if you spend 25,000 kroner on a screen, then you are smart in investing in a calibration.
Since I'm not a professional calibrator, I use the X-Rite i1 Display Pro for convenience. Acer has its own Color Calibrator software that supports the X-Rite colorimeter, but I'm more comfortable with X-Rite software.
With a quick autocalibration, the colors are toned down a bit, and everything now looks correct and nice.
Sparkling light
Thanks to the excellent brightness, there is far more impact in the pictures than with my own screen. Video looks simply fabulous, and photo editing goes like a dream.
Video with HDR gives by far the largest chin drop. Terminator: Dark Fate looks great in HDR, far better than with the cheaper BenQ EW3280U that I tested earlier this summer. It's not just because of the higher brightness of the Acer monitor, with the HDR 1000 versus only the HDR 400, where the figure represents the maximum brightness (measured in nits) in the sharpest HDR light.
More importantly, the Acer ConceptD CP7 has local dimming. This means that the backlight only increases in the areas that are actually to be lit up, whereupon the BenQ screen with global dimming increases the backlight over the entire screen. This means that the black level is pumping up and down depending on whether the scenes have bright areas or not. Simply annoying. The Acer screen is in a completely different league.
That's the way it should be, when you pay 2,500 for a 27-inch against 1,000 bucks for a 32-inch.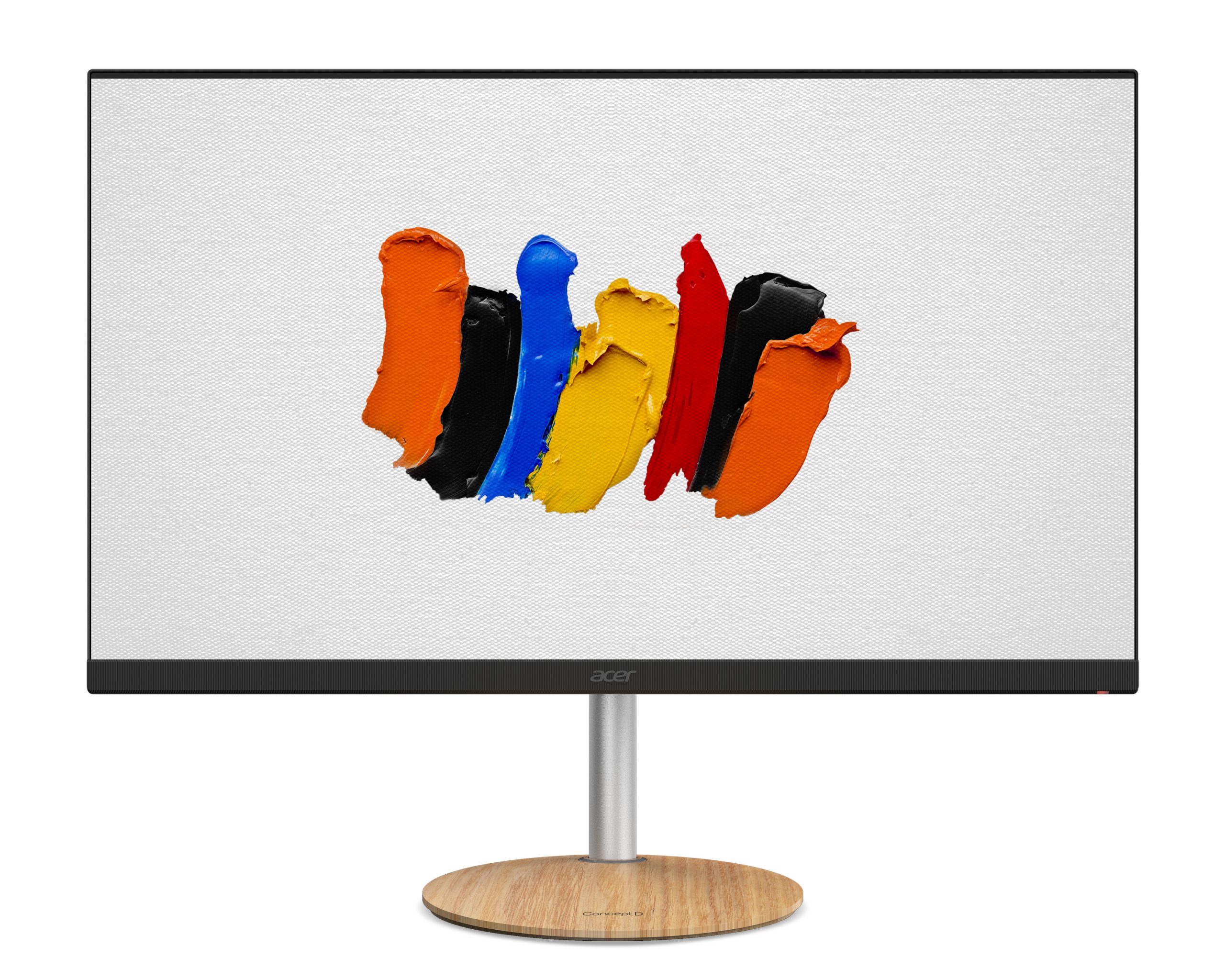 This is what the ConceptD CP7 looks like without the light screen. Photo: Acer
Movement
But it's not just with HDR and color reproduction that the ConceptD CP7 impresses. Set the screen frequency to 120 Hz, and let yourself be impressed by the super smooth movements. The mouse pointer slides across the screen as if it were analog, where both my 1,500 PV3200PT (without HDR) and the cheaper EQ3280U max out at 60 Hz and look a bit more choppy.
However, not many people need 120 Hz or more, myself included. Gamers are a category, which can then also enjoy the 144 Hz function. And if you are going to make 120 Hz VR videos and need a monitor with the same refresh rate. For image editing, of course, you do not need more than 60 Hz, and so far it also holds plenty of regular video.
Conclusion
The Acer ConceptD CP7 aka CP7271KP is a great display in every way. The brightness is great, the HDR contrast as well, and the movements are smooth and beautiful. The colors are also nice all over the screen, this is clearly a screen aimed at professional users.
Once the dust has settled, Acer has a gaming screen in the Predator X27 which, after all sun marks, is identical, only with one foot. If you choose it instead, you save 3-5,000 kroner. And although the foot of the CP7 of wood imitation is fine, it can not be rotated, nor can it be turned to portrait mode, and therefore has limited functionality.
In other words, the ConceptD CP7 is a great monitor, but does not delete any "most for the money" product, and you can probably get even more spectacular monitors for the same price elsewhere. Truth be told, we could have also imagined that it was five inches larger.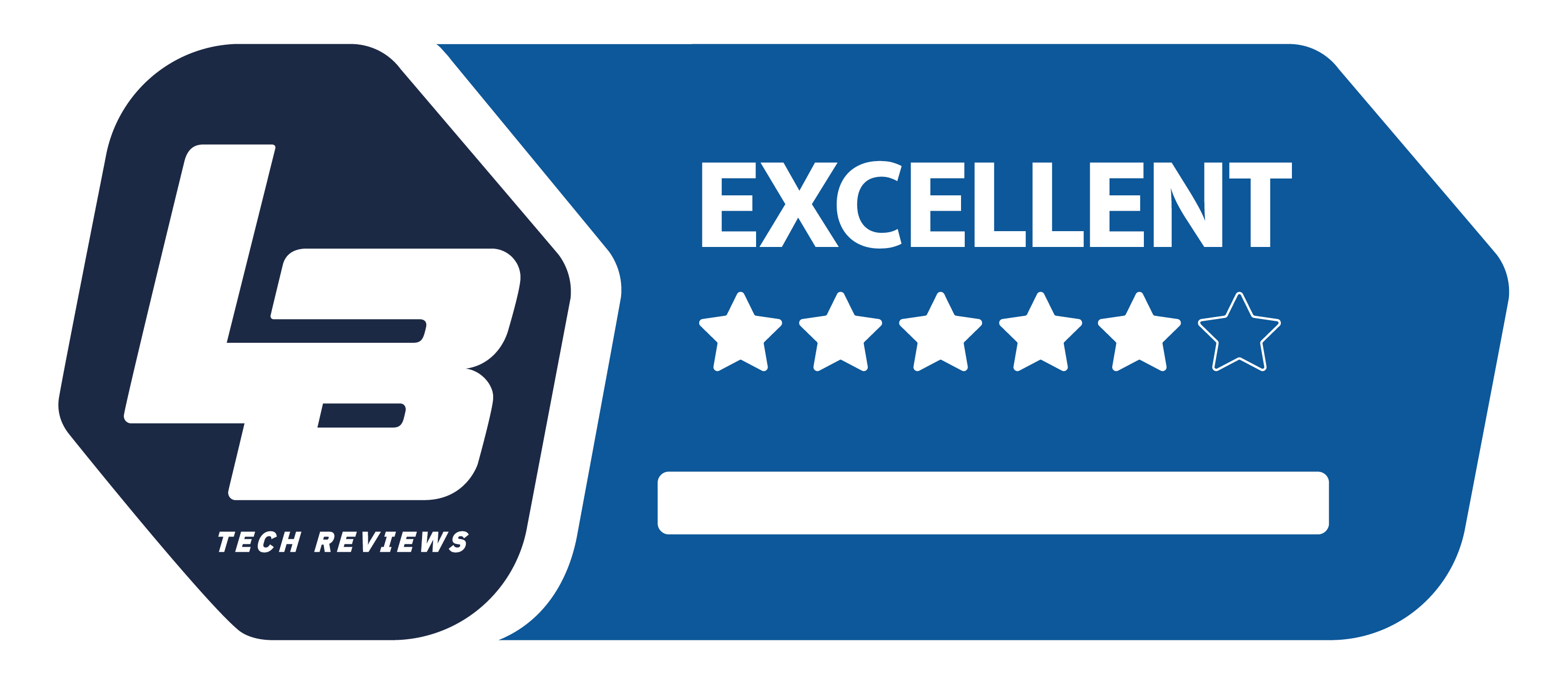 Acer ConceptD CP7 (CP7271K P)
High End
We think
Colorful, bright images with beautiful calibration and great brightness. Very fast response time, and high frame rate.
The price is stiff, and creative users could do without the gaming functionality.