Samsung had few new products on the programme when the Mobile World Congress in Barcelona took place in the winter. No wonder, as most major exhibitors were unsure whether they even dared to attend a physical trade show in the midst of the major outbreak of the Omikron variant of Covid-19 that plagued us at the beginning of the year.
But Samsung ultimately chose to be present in Barcelona, and as the South Korean electronics giant had already launched new smartphones and tablets in the Galaxy S range shortly beforehand, the only real news the company had with it at the mobile show was a pair of new laptops in the so-called Galaxy Book range. One of these is the Samsung Galaxy Book2 Pro 360, which we have now had on our test bench in the version with a 15.6-inch screen.
Appearance and design
And as the name suggests, it's a laptop that folds 360 degrees around its own axis. So the hybrid computer can be changed from being closed up like a regular laptop to being folded so that the lid and base are back to back.
In this mode, the Galaxy Book2 Pro 360 can in principle be used as a kind of tablet, but it is too large and heavy for that. In all fairness, the computer is actually a lightweight at just over 1.4 kilos, considering the 15.6-inch screen and the huge case. But walking around with it in your hands as a tablet is just not very practical. Rather, the hybrid format can be used in other ways – for example, in movie mode or presentation mode.
A so-called S Pen is also included in the package, so you can write or draw directly on the screen, but it's a passive and less accurate version of Samsung's pen without built-in Bluetooth – not the active type that comes with, among other things, the Samsung Galaxy Tab S8 Ultra tablet.
Instead, the pen uses electromagnetic resonance to work with the laptop's touch screen, so functionality is limited. For example, you can't use this S Pen as a remote control or remote trigger for the camera. On the other hand, it does not need to be charged.
The fact that the Galaxy Book2 Pro 360 is so large means that there's room for a full keyboard. There's good spacing between the keys, and both the wander and the haptic user experience are respectable.
Samsung has also built a fingerprint reader into the power button, which is located at the top right of the keyboard. Unfortunately, we experienced constant problems with the function, as the button repeatedly refused to recognise my fingerprints. Most annoying.
The huge trackpad under the keyboard, on the other hand, is very precise and responsive. But because the trackpad takes up so much space, the distance between the laptop's bottom edge and the keyboard is so great that it's a long way for the hands to reach the keys. In other words, your wrists rest on the rather sharp and uncomfortable edge when typing, which isn't exactly super-ergonomic. It can be done better too, Samsung!
Screen
Of course, the Galaxy Book2 Pro 360 has to be big to accommodate a full 15.6 inches of screen real estate. That's definitely something to live with, when in return you're rewarded with SO much more space for all your application windows and work tasks… [Uh, what did you say? That can't be right, let me check … duh! That's right, the screen only has 1080p resolution. Well, well, well, Samsung. What were you thinking?]
Well, we're just hearing in our earpiece that you actually DON'T get more real space to work on, even though the screen is 15.6 inches. And so it's hard to find a grimace that fits. It makes so little sense that our empathic faculties are at a loss to figure out why Samsung even brought the product to market. Perhaps for users who want their documents and projects blown up to FULL size (in poorer quality)? We don't know, but if you know the answer, then the Galaxy Book2 Pro 360 with 15.6-inch screen might be for you.
If so, you'll at least enjoy the AMOLED screen's fine image quality, which offers good contrast and sharp colours. Unfortunately, the brightness is not so great, reaching a maximum of 500 nit. In other words, this hybrid model is best suited to those who prefer to stay indoors when the sun shines.
Performance and features
Under the hood sits the latest 12th generation Intel Core i7 processor as well as Intel Iris Xe Graphics architecture, meaning the Galaxy Book2 Pro 360 supports both Thunderbolt 4 and Wi-Fi 6E.
The new processor – combined with a whopping 16 gigabytes of RAM – delivers a satisfyingly high performance, as our benchmark results also prove, while the machine doesn't develop so much heat that fans get overworked.
The range of ports is also well-approved with three USB-C ports, one of which also supports Thunderbolt 4, as well as a 3.5mm headphone input and a card reader for microSD. However, we would have liked a dedicated HDMI output, but you can't always have everything.
The poor battery life detracts more from the overall experience than the absent HDMI port. Now then, when we benchmark test, the computer is subjected to maximum stress without battery-saving features until it runs out of power. But a result of just over four and a half hours is still below what we expected.
Conclusion
To sum up, the Samsung Galaxy Book2 Pro 360 is a mediocre product, which may work in a pinch, but is definitely not recommendable.
First of all, the laptop is so big and unwieldy that the hybrid format doesn't make a lot of sense. In addition, it is very unergonomic, especially if you type a lot.
The performance, on the other hand, is acceptable (if we disregard battery life), whereas the huge 15.6-inch screen, which has to make do with Full HD resolution, just doesn't make sense.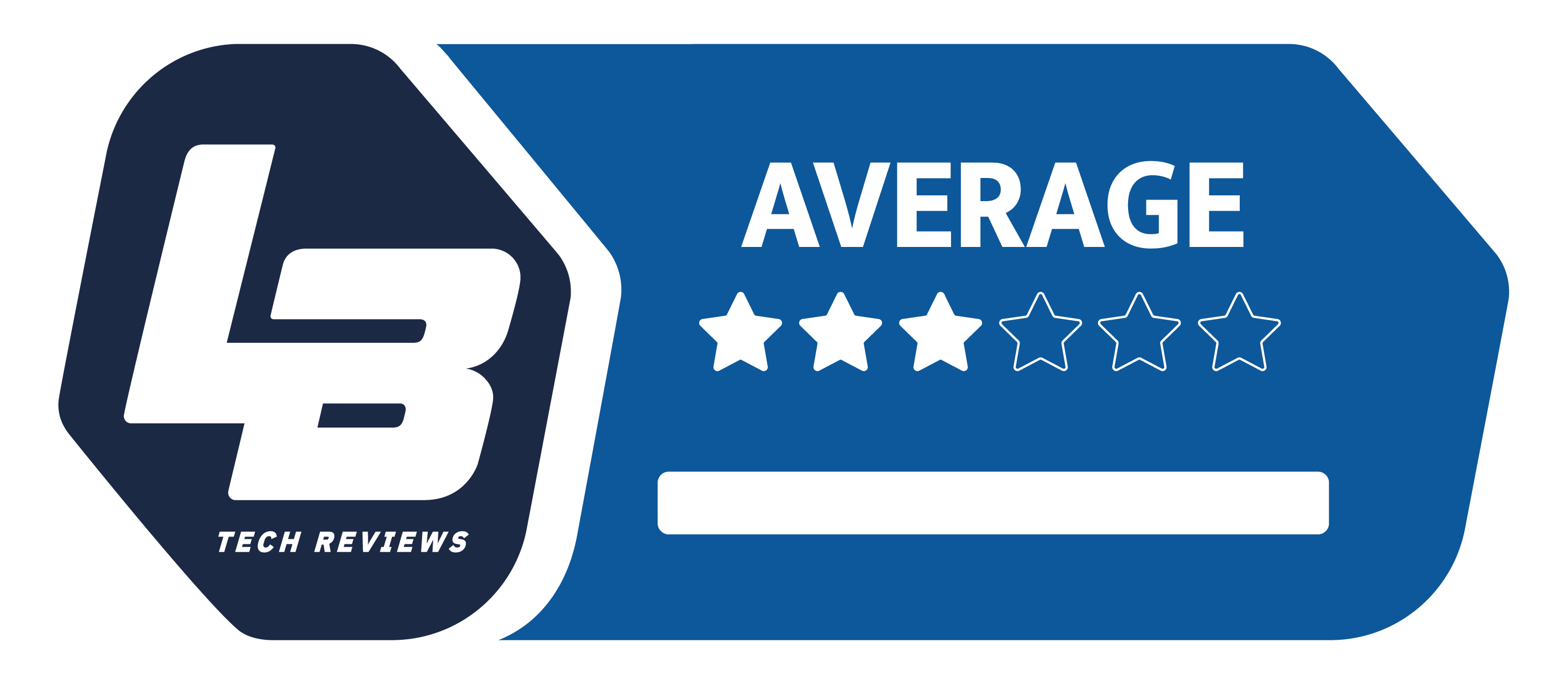 Samsung Galaxy Book2 Pro 360 (950QED-KH1)
Premium
Latest 12th generation Intel Core i7 processor ensures good performance. Full, backlit keyboard with good travel and spacing between keys. Also comes with S Pen.
The computer is so big and unwieldy that the hybrid format doesn't make much sense. In addition, it is very unergonomic, especially if you type a lot. The fingerprint reader also causes too many problems. Worst of all is the low screen resolution. It makes no sense when the screen size is 15.6 inches.