An advanced 4K display like the MSI Optix MPG321UR-QD, with 144Hz refresh rate and HDR, should satisfy most gamers and others who demand raw performance.
If you're a competitive gamer or simply want to immerse yourself in action games to the max, the screen has its work cut out for it. After all, it's the visual link between you and the game, and it needs to be lightning fast to keep up with every movement and avoid screen tearing, where the image breaks up into flickers when the frame rate gets too high.
But that's not all. For the best gaming experience, the screen needs to be high resolution. Preferably 4K Ultra HD!
While it's not a big deal when you're editing and watching video (there are other challenges like contrast, viewing angle and, not least, correct colours), you want both when it comes to gaming.
But the higher the resolution of the screen, the more it takes to make it fast enough. Minimum 120 Hz, preferably 144 Hz. And a super-fast screen often has lower pixel resolution and therefore not so good graphics in landscape scenes and racing games.
It's perhaps in e-sports in particular that you want a bag-and-bag solution. Car games, for example. You're used to seeing cars all the time in real life, and a game with good graphics can make vehicles almost lifelike. While humans haven't yet gotten that lifelike rendering anyway, shooting and adventure games might not need the very highest pixel density. Lightning-fast movement is more important here.
IPS display with all the benefits
With 1 ms true response time (MPRT), the MSI Optix MPG321UR-QD is about as fast as it's possible to make a display with an IPS panel.
IPS is a panel type that has viewing angle and color accuracy as its greatest strengths, and just a few years ago it was almost unthinkable to use the technology for gaming. It wasn't fast enough.
Another disadvantage of IPS is that the absolute contrast level suffers somewhat from the wide viewing angle. A TN panel, for example, has higher contrast when viewed directly from the front, but falls through when viewed from an oblique angle.
With this display, MSI has pushed IPS technology as far as they can to get the optimum balance between sharp colours, high resolution and lightning fast refresh rates.
What's more, the screen is factory calibrated to be near colour neutral, so it can actually be used for imaging without having to pay for a colorimeter and spend time on multiple calibrations to get a good enough image. That's not common for gaming monitors, where the focus is often on nice rather than correct colours.
Quantum dots
To reproduce a wide spectrum of colours, MSI has settled for using quantum dots in the colour filter. Where ordinary pigments both steal brightness and degrade over time, quantum dots are instead tiny holes drilled into a specific substance (zinc magnesium oxide), where the size of the hole determines the wavelength of the light – and therefore the colour – that is carried on to the image sensor.
The advantage of quantum dots is that colours do not degrade over time and they have a much higher light output – and therefore better contrast and colour detail – than a conventional colour filter.
Almost correct right out of the box
In the menu you'll find different colour settings, divided into a Gaming tab and a Professional tab. Because the idea is that you should actually be able to use this monitor for image and video processing as well, and then the price might not be so crazy.
My own 32-inch 4K monitor from BenQ, which I use as a reference, has neither HDR nor a screen frequency higher than 60 Hz. The MSI monitor is thus much more usable, and although the colours are not quite as correctly calibrated, there is not much difference between the two set up against each other. That is, except that the MSI screen is brighter.
The User colour setting is the one that looks best if you're going to use the screen for gaming, video and image processing. It's close to neutral, while the colours are more vibrant than if the screen were set to sRGB, which is even more similar to the BenQ reference.
For gaming, you don't really need to think about calibration. However, if you're going to use the screen for image processing, internet surfing and perhaps video editing, I think it's going to be too bright. Personally, I like to have it down around 120 nit, and then the screen needs to be calibrated to get the grayscale correct. But as a gaming and entertainment monitor, you can just go for it.
Fabulously snappy image
There's something special about a 32-inch display with razor-sharp 4K resolution seen from a metre away. You get up close to the action, and the cars in Forza Horizon 5 are so lifelike it's almost scary.
Ray tracing makes sunlight reflecting off the paintwork look amazing, and with 144Hz speed and G-Sync support, there's such a flow to the image – completely flicker-free – that it's almost hypnotic.
Now admittedly you don't need more than 120 Hz for this game; at least I never saw the frequency counter higher than 119 when playing it on PC with a GeForce RTX 3090 video card. But then I also set all graphics and resolution to max. If you turn it down a bit here and there, you can get higher frame rates.
HDR600
The MSI display has 400 nits brightness to play with by default, but you can switch to HDR and get 600 nits as the absolute maximum. An HDR brightness of 600 nits may seem a bit low, but in normal environments it provides an excellent experience.
The fact that the screen has global dimming means that the whole picture – including the shadow areas – gets brighter in those brief moments when the screen needs to go above 400 nits. But I honestly don't notice it when I'm gaming. In movies, however, it's more noticeable, as you have more time to study the picture surface. But contrast, brightness and colour reproduction are better balanced than on many other screens.
Just be aware that black levels generally get brighter when HDR is enabled, so if you dim HDR content but keep HDR enabled in Windows, you'll experience a slightly paler image.
Outperforms more expensive monitors in some respects
The many other displays also include the cool Samsung Odyssey Neo G9 widescreen, which has dynamic backlighting but gives a significantly paler SDR image than the MSI display. And SDR is important, because you don't always want HDR on, especially when working with images for websites and prints, or just browsing the web.
As an all-round monitor, the MSI Optix MPG321UR-QD is among the best I've tested. It also doesn't suffer from the halo effect that characterises monitors with dynamic backlights. Even much more expensive monitors like the Asus PA32UCX-K mini-LED monitor that costs three times as much!
USB hub and other connections
In addition to being an excellent display that supports both 144 Hz through HDMI and DisplayPort, the many USB inputs add to the usability. The MSI monitor has USB-C display connectivity for laptop users and also a built-in hub with a whopping six USB-A inputs as well as three USB-C inputs for connecting external hard drives and memory sticks.
Unfortunately, all of these are 2.0 and not 3.0, so they're a bit slower than I'd like. But they'll do just fine.
Smart image features
Finally, I want to highlight some smart features, such as the ability to bring up a crosshair in the middle of the screen, which makes it easier to aim at things when the game doesn't offer a proper aiming function. Or a digital magnifying glass that enlarges the centre of the screen, helping you aim at the enemy or distinguish between friend and foe before pulling the trigger.
That sort of thing also helps to increase the screen's usability.
Conclusion
A screen is just a screen, you might think. But when you see how the MSI Optix MPG321UR-QD balances resolution with speed and colour reproduction, you immediately start to feel the need for something proper. Racing games, in particular, have smooth motion while the picture is razor sharp!
For shooting games, you might want something even faster, and there are monitors available today with up to 360 Hz refresh. But then they usually only have 1920 x 1080 resolution (Full HD) and thus only a quarter of the pixel count of the MSI Optix. Or 2560 x 1440 at best.
That's good too, but I'd go for 4K if I were going to use the screen for other things.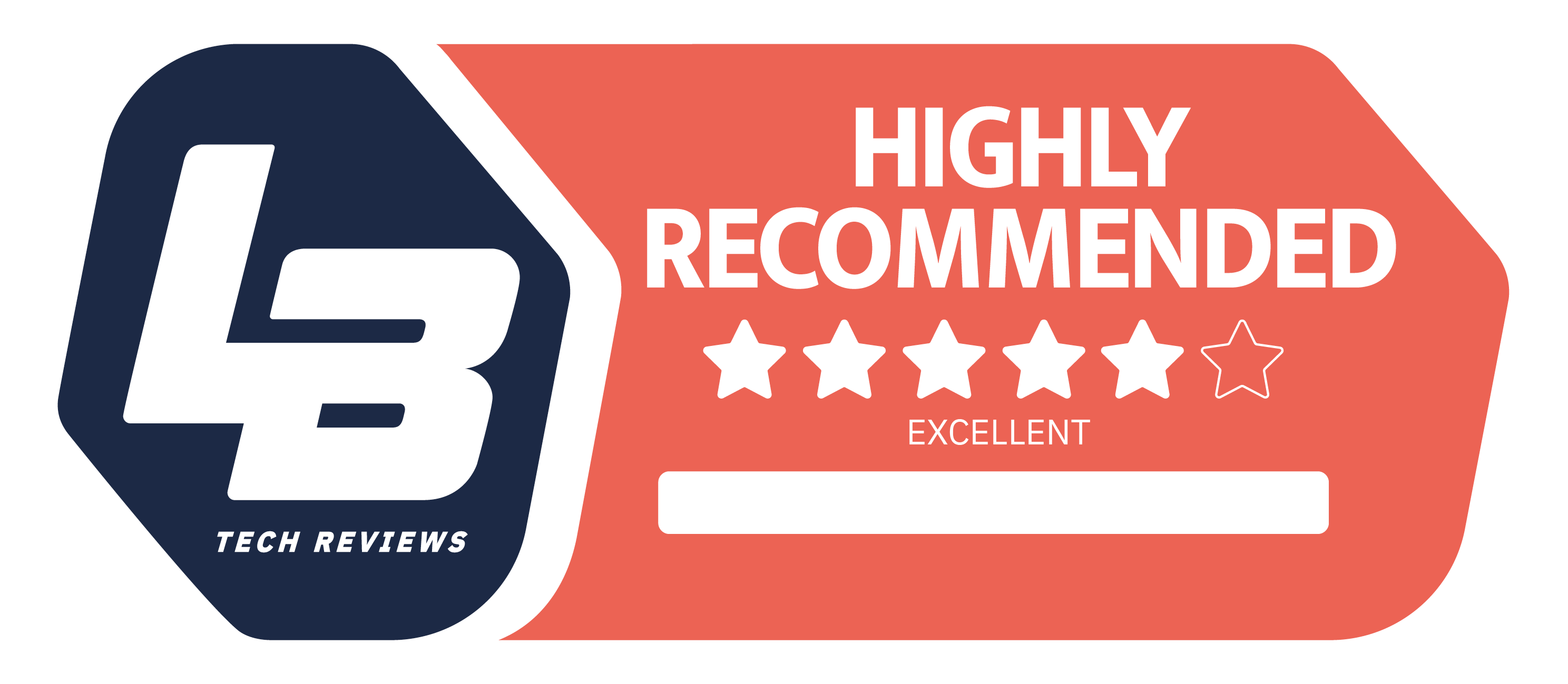 High End
Smooth motion, good IPS contrast and razor-sharp image. Nice HDR effect. Great colours right out of the box!
Edge LED does not provide as deep a black level as rear LED with dimmable zones. USB hub has USB 2.0 only.